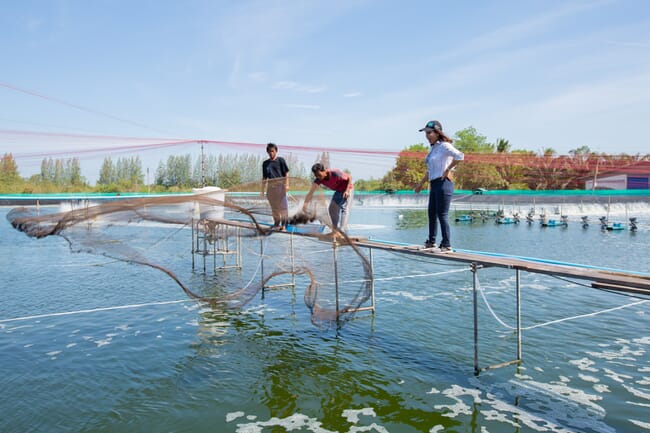 While there has been – and will continue to be – a degree of consolidation and vertical integration in the shrimp supply chain, a large part of the farming is still undertaken by independent farmers. And a dedicated session will discuss ways – backed up by case studies – that these smallholder farmers can meet the increasingly stringent demands of both local and global shrimp markets.
"We aim to provide a clear understanding of current improvement activities and encourage supply chains to explore improvement project options. The forum is a fresh look at how global shrimp supply chains can address inclusiveness, improvements and what the market is looking for today. This session will allow us to present this thinking to new parts of the supply chain so they can innovate and try to address the problems facing smallholders," says Anton Immink, CEO of ThinkAqua, who will be chairing the session.
"My role at ASC focuses on how to drive improvements for smaller, more marginalised farmers, for who certification is a bridge too far at the moment. ASC is a mission-driven organisation: certification is our main instrument to deliver on our mission but improvement work for farmers that are not certifiable is an alternative pathway which we deem complementary to certification in fulfilling our mission statement. For me the forum is an opportunity to bring together industry leaders who are dealing with these challenges and see if there are opportunities to address them with a joint roadmap," adds ASC's Roy van Daatselaar, who will join Immink as a panellist at the event.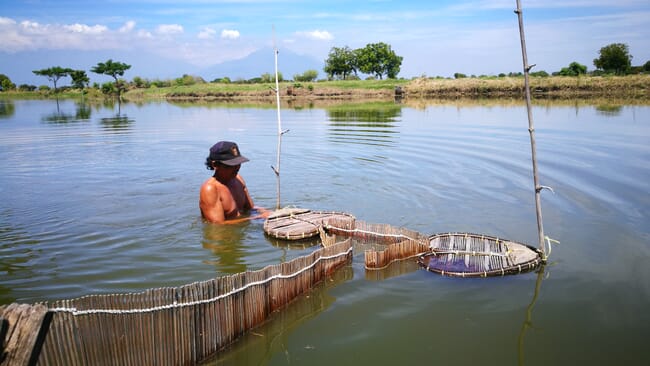 These issues are set to be discussed by people representing a diverse range of speakers and delegates.
"It will be a mixture of people from key NGOs, progressive seafood importers/exporters from key geographies and representatives of companies involved in new technologies and inclusive financing mechanisms," notes van Daatselaar.
"The first half will highlight promising aquaculture improvement projects from the field. This will include novel approaches to questions such as how you can verify performance of larger groups of small-scale farmers who are not certified, or how do you scale these kind of approaches," he adds.
Smallholders are currently at risk of being marginalised by the increasingly complex demands of the market.
"For the very smallest independent farmers it is often not easy to engage with the requirements of the international shrimp trade. There is a large gap between what's considered best practice – in terms of data collection, record keeping and wastewater treatment – and reality," explains Immink.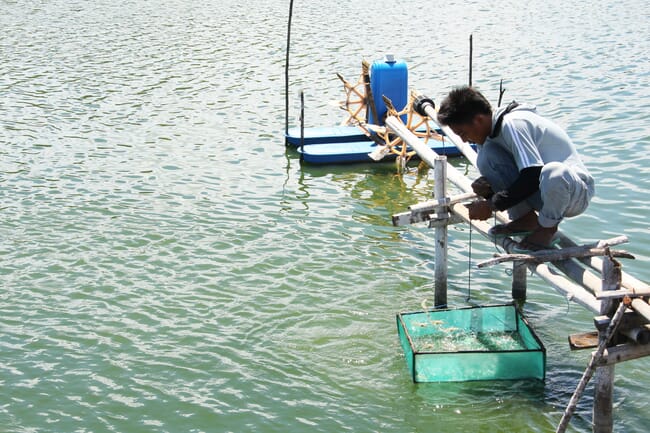 "Many of these farms are only two or three ponds and they're all being used for production. The idea of having a wastewater treatment pond is often challenging. But it's possible for a cluster of farms to have a final common wastewater outlet – we have to be a bit creative," he adds.
In theory improvement projects should be good news for the farmers' profitability and the processors' credibility, as well as for the environment.
"Improvement projects offer smallholders advice and guidance on operating better practices, which should hopefully improve their productivity and efficiency, while also increasing confidence of processors in buying their product – so the processors don't have to be concerned about issues such as antibiotic use or wide variations in sizes (usual headaches for processors)," he explains.
Despite working for ASC, van Daatselaar argues that improvements are far more important than certification itself. At least in the short-to-medium term.
"It's all about impact," he emphasises.

While sustainability might be ASC's top priority, the organisation is also keen to ensure that independent shrimp farmers can continue to earn a living, as is ThinkAqua.
"Over time there's an inherent risk that they may no longer be part of international value chains. A lot of international markets are raising the bar for sustainability, quality, consistency of product and traceability. There's a risk that small-scale producers – both of shrimp and other commodities – might be left out," Immink argues.
Despite the potential for huge advantages, Immink points out that not all farmers are open to adopting new technology or operational protocols.
"Over time small-scale producers can gain a better, more stable income, as their farm will be more productive or less prone to disease risk. Giving them a more sustainable long-term future. But, there are challenges in convincing farmers, in particular the pioneering shrimp farmers who are still in the industry, who have come to accept cycles of boom and bust – if they lose a crop they can still operate," Immink explains.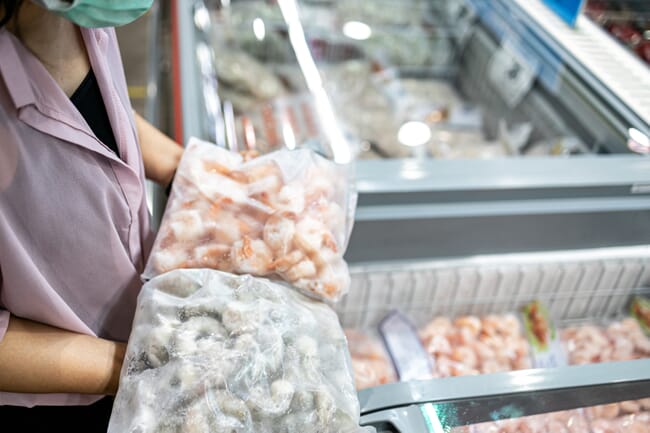 However, Immink does think that this resistance to change is slowly being eroded.
"The second and third generation shrimp farmers tend to be more tech-savvy, are ready to engage with the needs of the market and want a more stable income," he says.
"It's been helped by the increase in the availability of new technology, at a price point that's increasingly feasible for smaller producers to work with. Not only does it support the farmers, but it also provides more transparency – it's a nexus of where tech is helping both farmers and the wider supply chain, and some of the tech companies are really starting to transform bits and pieces of the industry," van Daatselaar adds.
And representatives of some of the leading tech companies will be taking part in the session, which is welcomed by van Daatselaar.
"XpertSea, for example, who are speaking at the event, are working directly with farmers to analyse growth and health patterns on shrimp farms and accurately forecast biomass production. It's a system that can potentially save costs, optimise production and generate transparency in terms of production volumes and expected harvest times. This can be linked to market prices and not only benefits the farmer but also the supply chain," he explains.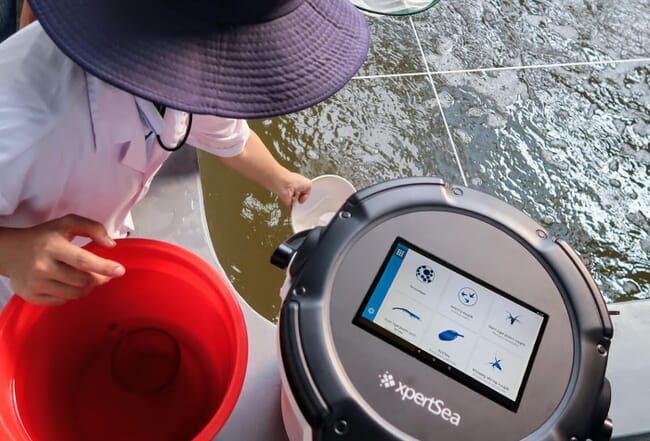 A message to buyers and processors
The session is set to include key messages to shrimp buyers and processors.
"Supporting improvement projects reduces the risk – both reputational and technical – of sourcing from individual farms, or an area as a whole, but we need to provide examples of effective improvement projects and that's very much what were trying to put across in these sessions," explains Immink.
"We want the big retailers to become much more engaged and to work with producers who are not yet certified and start using their buying power to move the farmers towards sustainability, - through buying commitments, off-take agreements or price premiums – to play their role without moving away from their certification commitment per se," van Daatselaar adds.
Regardless of certification, both Immink and van Daatselaar are unwavering in their support of improvement projects.

"My advice to all independent farmers is to innovate, improve and intensify. Use technology, recognise that you do interact with the environment and if you can intensify step-by-step you should become more efficient," Immink urges.
"It's about moving towards closed cycle, more intensive and innovative production systems. It requires a certain mindset and access to finance, but for those farmers who achieve it, it will be a good future," agrees van Daatselaar.
Further information
Inclusive Supply Chains and Continuous Improvement will take place at 9 am until noon on 8 September, day two of the Global Shrimp Forum.