However, as Aaron MacNevin, WWF's global network lead for aquaculture, notes in this interview, retailers now need to put more pressure on their suppliers to use it.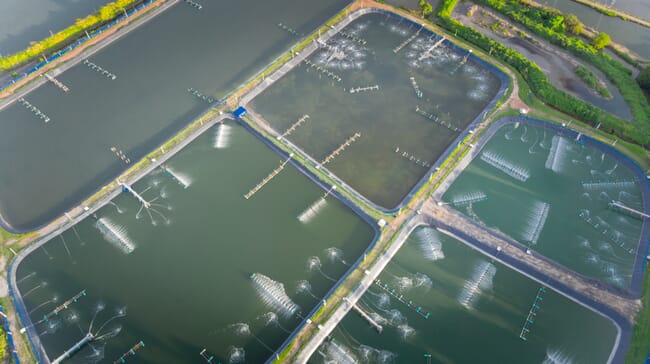 Can you give me a very brief overview of why you are trying to step up traceability in the shrimp supply chain?
First off, traceability is difficult to achieve. It requires knowing your supply chains, and quite frankly there are those in the business that would just rather not know or place the burden on others to know in their supply chains – these are the companies that are considered "too big to know". But risks exist in any supply chain and it gets more complex the longer the supply chain and the more actors involved in product transfer and/or transformation. And we knew that the way electronic traceability was being utilised in supply chains was with aggregators, in the case of shrimp, processing plants. This is not traceability, so we asked why is this the case? Why weren't people using the electronic traceability systems in the actual supply chains versus only in the last step of aggregation? The answer we found was a lack of leverage.

We think of the giants in the seafood industry – the titans, and how much power they should be able to wield. But, in reality, there are a lot of farmers who simply say, "We aren't going to do this", and the titans have to say "ok", because they need their supply. Now try to get the farmers to do something and then get them to pay a user fee on top. The user fees for electronic traceability were what WWF saw as a real roadblock to greater traceability throughout supply chains. We wanted to break the cost barrier of electronic traceability and find another business model that would help create basic traceability across more supply chains.
What is the product that you've developed?
transparenC is a simple mobile app in PC or iOS format, and a desktop administrative portal. An administrator goes in and sets up the number of nodes in the supply chain – hatchery, farm, trader, etc. – and assigns accounts to the specific suppliers at each node. Those suppliers are only responsible for the requirements of that node to maintain simplicity. After the supply chain is set up, a user logs in and sees a button for each requirement they have and they take a photo of it. The person who is buying this product from them confirms the transaction and tags the seller. The seller tags back the buyer and this happens all the way down the supply chain until export.
How does it improve on existing systems?
This is the first leg of traceability that we are trying to get a handle on, so it is really establishing the connectivity between supply chain actors. So it is not necessarily that we are improving traceability, the likelihood is that it was never there in the first place.
Who's been involved in the development and how did it come into being?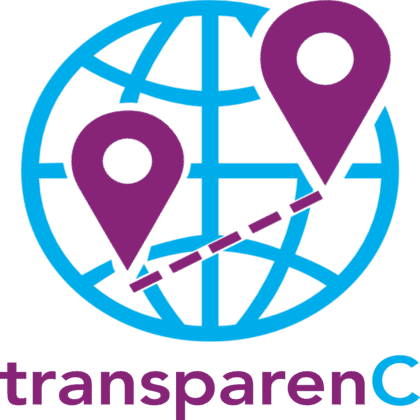 WWF was an early supporter of the Seafood Task Force (STF). One of the things the STF was doing in the early days was to get a better understanding of what the supply chains for shrimp and shrimp feed looked like and how to develop a protocol that would serve the needs of buyers. As we started to see the track and trace protocol be deployed, we saw the stacks and stacks of paper being housed at various plants and wanted to see if we could look into a digital solution, so we worked with Deloitte on a "build" versus "buy" analysis (build your own software or use an existing vendor). What we found was that both approaches seemed to be cost-prohibitive, so we were kind of giving up, but then we met up with Republic Systems, which does a crowd-sourced/in-house build of software. They told us we could have it in open-source format, so we jumped on it. That was the start.
Is it free and open to use by anyone in the shrimp sector?
It is open to use by anyone and it works just as well in other commodities. We have used it in palm oil supply chains in Honduras, for example.
There is one hitch, however: those who want to use it need to set it up themselves, for example using in-house tech folks. Otherwise you need to find another consultant, or Republic Systems, to do it. The other piece is that the user will need to purchase their own server and cloud storage. Lastly, as operating systems update, so will transparenC and that would cost money. However, without licensing fees, this is a real deal.
How is the project being funded?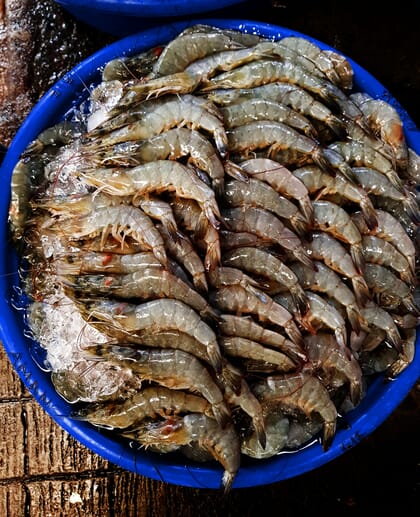 The project was funded by a generous contribution from the Gordon and Betty Moore Foundation.

What's the uptake been like so far and what sort of reaction have you had from farmers (both users and potential users) to date?

The response to the app is good. It's seen as easy and not a lot to learn. The uptake of it, however, is a different story. We ran pilots after pilots and did this all for free, thinking that we were going to start a revolution of traceability.
But, in reality, a lot of the retailers just never kept any pressure on and it faded, particularly as we went into Covid-19 lockdown – imagine trying to do a training session with farmers in Andhra Pradesh when they are all on their cell phones locked in their homes. That said, coming out of the pandemic we see some of the largest companies looking for a solution – not for their own back office software, mind you – but for the product being imported. With transparenC – we never made it with the intention of retail adopting it, because retail does more than shrimp and palm oil.
What we did was make it such that at the point of import, a supply chain tree can be viewed and all of the actors in the tree that touched or transformed the product could be seen. Now, most don't want to have all of that information, but they do want to have access to it. So we will keep at it, we have had retailers in Germany, Switzerland, USA, France and Norway use it and we have good results.
And from retailers/traders?
Traders are basically requested to use the app by retailers and like I mentioned earlier, the retailers just don't seem to be that keen on doing the legwork to establish traceability in their supply chains. But yes, importers, processors, farmers, feed companies – they have all used it with no big issues.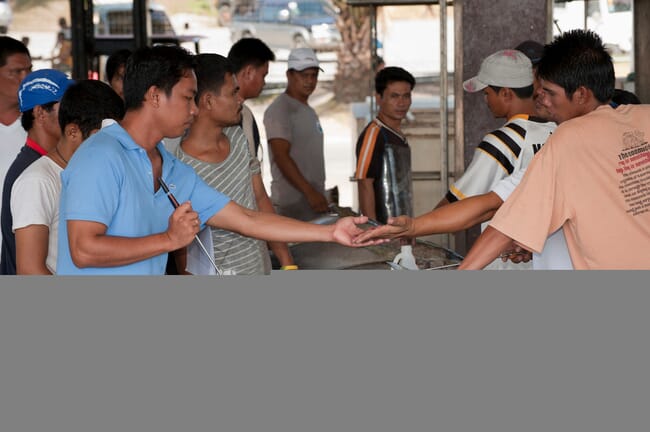 Why are you focusing on Southeast Asia?
I'm the aquaculture guy for WWF, and 90 percent of aquaculture is in SE Asia, so that is the reason. Plus, Asia is where the smallholders are, and if one wants traceability to work in the real world, the small-holder farmers need to be incentivised.
Will you look to expand the system's use beyond SE Asia, and into new species too?
We are using it for soy, rapeseed, rubber, timber and beef now. I am trying to keep true to my aquaculture roots but its getting hard! I think it goes to show that aquaculture is not the only sector that needs this type of tool.