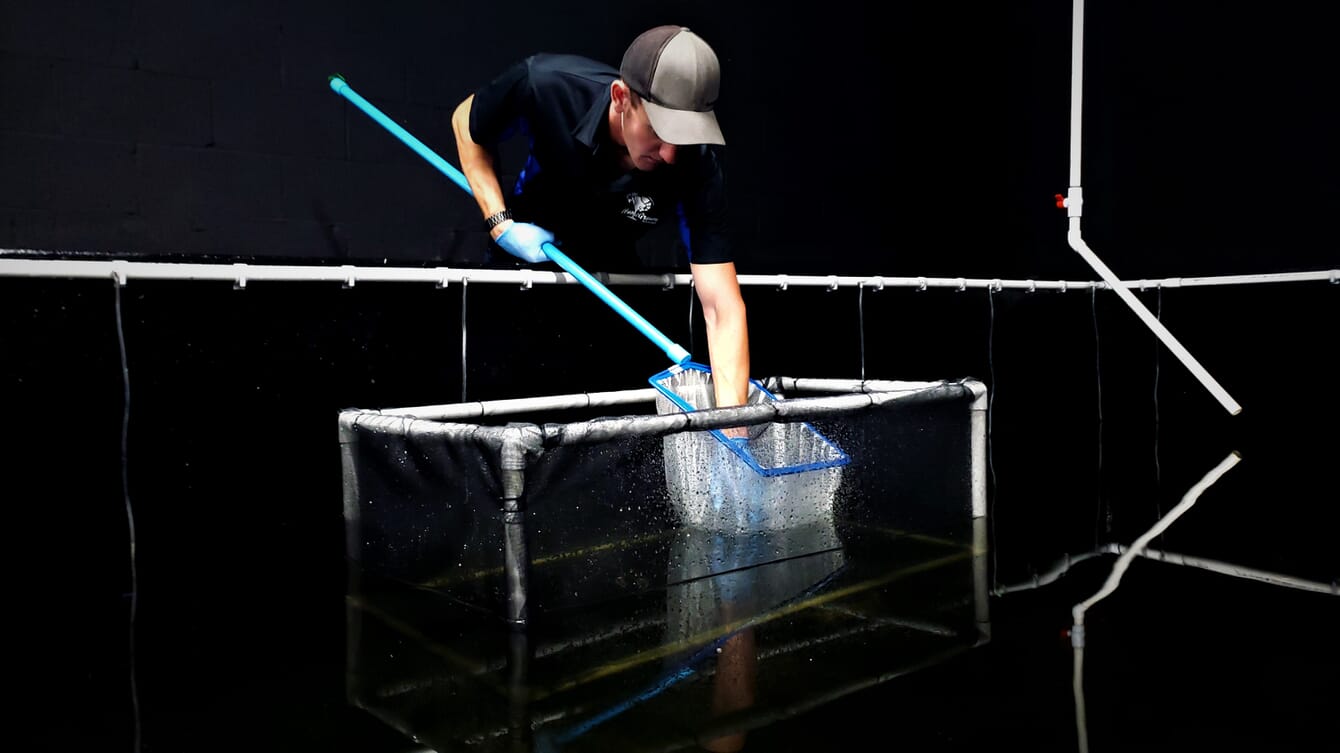 In a heavily attended session on indoor shrimp farming at the inaugural Global Shrimp Forum, Aurore Gil gave an investor's take on the pilot projects emerging in North America, East Asia and Europe – and why investors are staying on the fence. In her role as investment director for the London-based ADM Capital Europe and the Cibus Fund, Gil is on the lookout for companies that have sustainable food production at their core. She just hasn't found the right one for indoor shrimp farming yet.
Gil told delegates that Cibus is no stranger to indoor aquaculture ventures, having backed the Kingfish Company during its RAS journey. As Cibus begins its second fund, it's hoping to channel capital towards firms that are using innovative technology to disrupt food production, increase resource efficiency and ensure sustainability. Though this makes aquaculture insiders look to the fledgling indoor shrimp sector as a key candidate, Gil believes that the segment needs to lay a lot of groundwork before investors buy in.
She told delegates that indoor shrimp farming – for both clearwater recirculating aquaculture systems (RAS) and biofloc systems – need to demonstrate their tech and husbandry knowhow to build investor confidence. Though firms boast a wealth of enthusiasm for their products, Gil hasn't seen a startup in the shrimp space that matches the knowledge base, tech, genetics resources and track record seen in Cibus' other RAS investment, the Kingfish Company.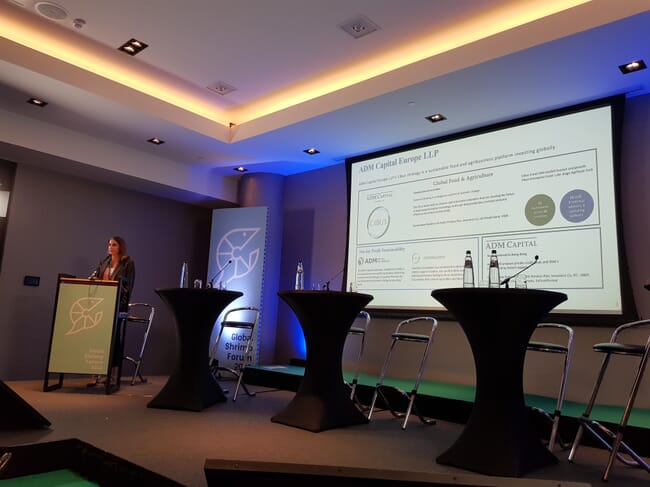 Though this may put the brakes on the hype around indoor shrimp farming, Gil believes that the sector can address and improve on its current status. Genetics houses are starting to put a concerted effort into shrimp breeding and the tech segment is innovating quickly, suggesting that the tide may turn for the sector. "From our perspective, it's here to stay and we want to spend time and support the right companies," Gil said.
Why invest in land-based aquaculture?
In Gil's view, there are plenty of reasons to invest in the aquaculture sector and land-based setups in particular. The global population is consuming more fish and land-based, recirculating aquaculture systems can meet this growing demand while remaining in sync with food security and national self-sufficiency goals. RAS also addresses many of the challenges associated with conventional fish farming. Recurring industry issues like diseases, parasites, antibiotic use, escapes, microplastics and pollution can be better managed – and in some cases eliminated – in recirculating facilities.
RAS can improve on these pain points because it provides a fully controlled production environment. The segment has witnessed incredible technology progress over the past 10 years as artificial intelligence and digital solutions become more mainstream. These advances mean that feed processes can be automated and environmental parameters like water temperature and dissolved oxygen can be continuously monitored, allowing producers to – theoretically – keep their stocks in optimum health. The segment's automation can also provide a solution to labour shortages and keep employees from being exposed to harsh conditions on the water.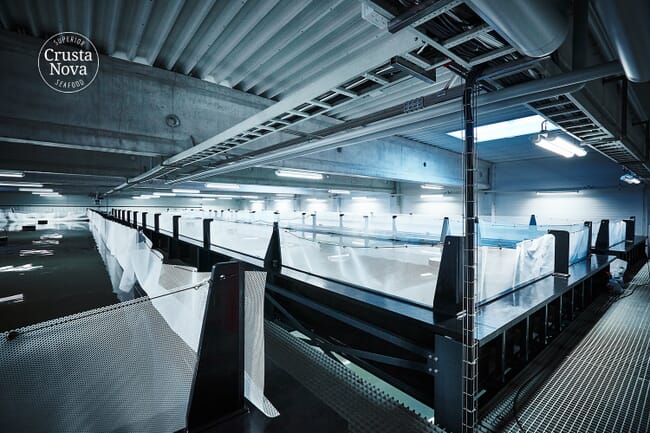 As the systems are housed in indoor facilities, the risks of damaging aquatic ecosystems are limited. There's also evidence that recirculating systems have a comparatively lower environmental footprint than intensive aquaculture farms. Depending on where production sites are located, RAS can reduce the environmental footprint of transporting seafood from the point of production to the point of consumption. "It's definitely an area that we want to invest in, and invest more," Gil told delegates.
Who's in the tank?
Though this makes recirculation seem like a slam dunk, there's a catch. Gil noted that some aquatic species are better suited to RAS than others. Just because shrimp and prawns are the world's leading aquaculture commodities doesn't mean that they can be produced at scale in land-based farms. If fish or crustaceans fail to thrive in RAS facilities, startups and investors could face hefty biomass and economic losses. For Gil, this raises a key question for investors: should they make investments in land-based production across a broad cohort of popular aquaculture species or put their money towards species that are suited to the production method?
To illustrate, Gil compared the success of The Kingfish Company with the rough road faced by Atlantic Sapphire. She explained that seriola – the high-value species being produced by The Kingfish Company – takes to a RAS quite well. They're resilient and aren't easily stressed. Genetic improvements have also made the species more robust. The picture with salmon raised in Atlantic Sapphire's land-based facilities isn't as rosy. She told delegates that salmon are tricky – investors haven't seen the genetic and husbandry improvements needed to make a full life cycle in RAS bankable.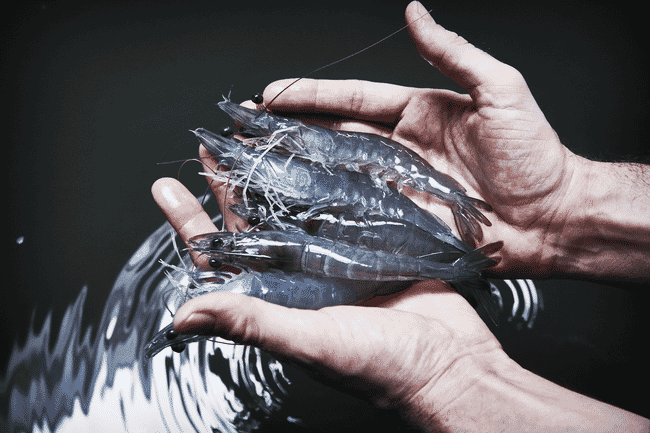 Are shrimp RAS-ready?
According to Gil, investors view land-based shrimp farming as a niche sector. In her work with Cibus that explored the shrimp RAS ecosystem and key players, she noted a lot of trial and error in pilot farms. She also saw a lot of failed projects. Europe's 24 indoor shrimp farms produced a meagre 450 tonnes in 2020 and seem to be split between biofloc and clearwater RAS setups. "It's difficult to see who has cracked the code. We're waiting for the success story in the space," she said.
She walked through her assessment of the land-based shrimp, telling delegates that as a first step, the sector needs to demonstrate its bona fides in three broad areas: technology, enterprise and genetics. If these areas can mature and approach "full marks", the industry will likely become more scalable and relevant. Once this groundwork has been laid, Gil felt that the area would work towards perfecting its business models and funding structure – and earn the investor attention land-based entrepreneurs have been seeking.
A closer look at the sector's technology and enterprise outlook
Gil began sharing her "report card" for land-based shrimp by focusing on the industry's technology. She awarded it half marks, say that as a positive, many firms are adopting digital technologies and improving the overall quality of their equipment. But a sticking point is that many of the clearwater RAS, hybrid biofloc and full biofloc systems land-based firms use are built in-house. There aren't many shrimp-specific RAS designers or equipment providers. Since many of the systems are bespoke, it is difficult to set standards and replicate successes. For Gil, this makes land-based shrimp less mature in comparison to other animal protein industries.

An additional challenge is that there's no consensus on which production system is best. Opting for a clearwater RAS comes with high up-front infrastructure costs. In some cases, RAS can be ten times more expensive than biofloc setups. The high capex has huge implications for the finishing price of shrimp. This doesn't necessarily make bioflocs a good choice for indoor shrimp producers though. Yes, bioflocs are typically cheaper, but they're also a black box. Researchers are still profiling and identifying the organisms that proliferate in the systems. "It's difficult for us to gamble on a system when we don't necessarily understand what's going on – and when everyone has their own recipe," Gil explained.
According to Gil, investors are looking for projects that have a good track record. For her, this translates to two to three years of consistent production without a mortality event or disease outbreak. Using the right combination of feed, genetics and husbandry practices can ensure that firms stay afloat. The segment has seen a lot of failures – investors need to see consistency in production before signing on the dotted line.
When it comes to the segment's internal expertise and enterprise approach, Gil awarded it half marks. As an investor, she likes to see management teams that are focused on farming activities with a near military precision – like The Kingfish Company. Gil noted that Kingfish focused on making the farm work well before scaling. To date, she hasn't found a company in the shrimp space that operates the same way.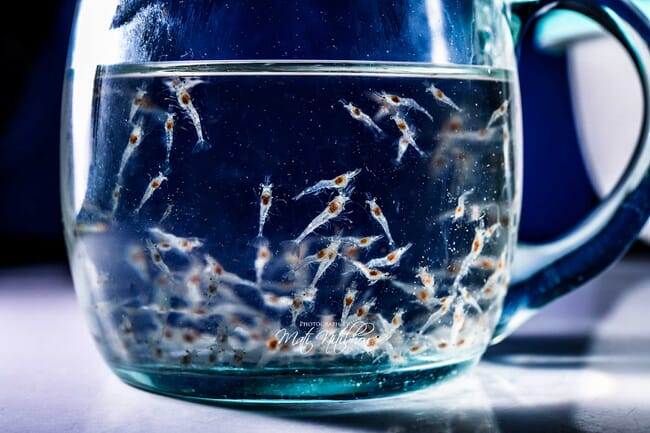 The importance of genetics and feed
Despite shrimp's dominance as an aquaculture commodity, the sector hasn't enjoyed the same investments in feed and genetics as other farmed species. Selective shrimp breeding is relatively recent. It's also difficult for conventional shrimp growers to access high-quality and disease-free post larvae for conventional ponds. To make matters more difficult, shrimp producers in the EU have to contend with an import ban for Asian broodstocks and producers in the US face inconsistent and disrupted post larvae supplies.
Considering the dearth of investment from major genetics houses overall, it isn't surprising that specialists have no offerings for shrimp raised in RAS or biofloc setups. Because these genetic resources aren't available, it's difficult for shrimp producers to achieve consistent crops. These factors feed a fair degree of investor scepticism, but Gil told delegates that funds haven't written off the sector completely.
Global genetics houses like Benchmark, Hendrix and Charoen Pokphand (CP) have redoubled their efforts in the shrimp segment and can offer broodstocks with improved disease resistance and growth performance for traditional farms. Though they haven't developed any strains that can thrive in RAS or biofloc conditions, there's reason to believe this is achievable. Shrimp have a shorter reproduction cycle than salmon or trout, meaning that geneticists can make more progress in smaller window. Gil awarded this section half marks in her report card, saying that once this falls into place, indoor shrimp production can make major inroads.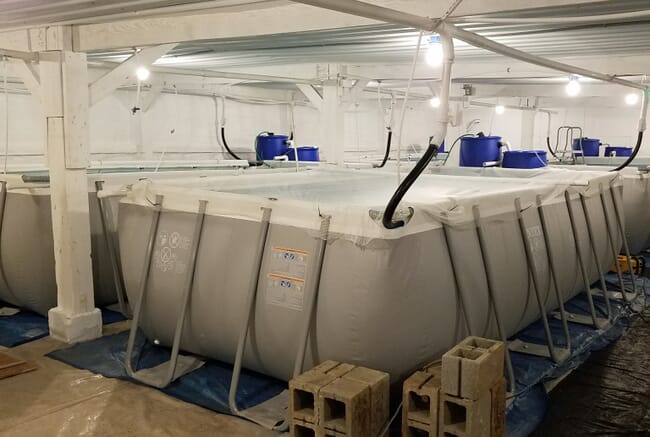 The importance of business models and funding
When looking at the various business models in the segment, Gil awarded it quarter marks. The unanswered questions are keeping investors on the side lines. Indoor shrimp farmers haven't been able to pinpoint the general cost to build out a system, nor have they been able to land on the right capex per kilo of shrimp produced. This means that investors are looking at a number of sub-scale pilot farms with high upfront costs – there aren't many examples of profitable players.
When indoor farm operators make their pitch to investors, many have difficulty identifying a breakeven price, let alone a minimum selling price that covers their upfront costs and build profits. Data from other RAS projects – namely Atlantic Sapphire – have put selling prices between €20 and €30 to cover capex costs, but the shrimp startups haven't been able to home in on the right capex and returns for their operations.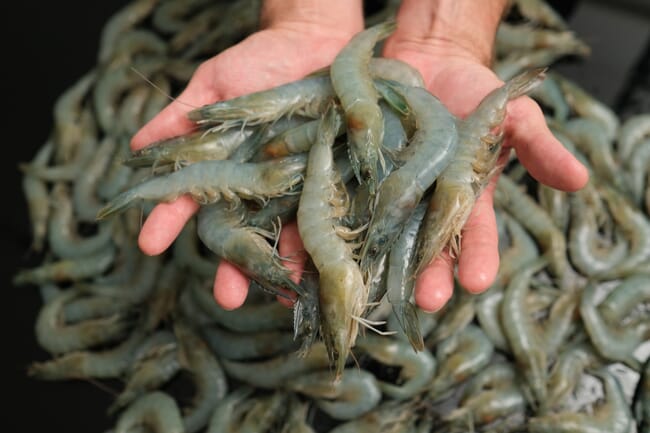 "The price of shrimp is volatile – when the price of shrimp is high, we see a lot of projects on the table, but when the price is low it dries up," Gil said. It's easy for pilots to say that they can cover their costs when they're selling shrimp at €40 to €50 per kilo, but things get trickier when scaling market pressures mean that you have to sell at €25/kg or lower. Competition from megafarms in Asia and Latin America is also muddying the waters.
Gil said that Cibus sees different answers from different producers. She expects that in the next two to three years, investors will see some indoor startups scale up and target selling prices between €25 and €30 per kilo. That step represents a key milestone for the segment's profitability.
In terms of funding, Gil gave the sector quarter marks. Indoor shrimp farms have seen limited financial uptake from investors and banks to date. Projects tend to be bankrolled by founders, friends and family members. It appears that the unknowns around the selling price of shrimp and the limited track record of pilot projects has made investors wary.
Gil explained that investors need to see proof that the system is scalable and that it can withstand the inflationary pressures in the economy before releasing capital. Gil also noted that Atlantic Sapphire's rough road has stalled some momentum for RAS production in investor circles. But in her view, these roadblocks could be overcome if an indoor shrimp firm made the right pitch. Her assessment tended to err on the side of "not yet" instead of an outright "no".
"We're believers and we want to see some success stories," she concluded.
The Global Shrimp Forum was held from 6 to 8 September in the Netherlands.