'22 in review: Willem van der Pijl
Following a challenging year, shrimp farmers should not be too pessimistic about 2023 – as long as they don't leave themselves overexposed, argues Willem van der Pijl, managing director of the Global Shrimp Forum.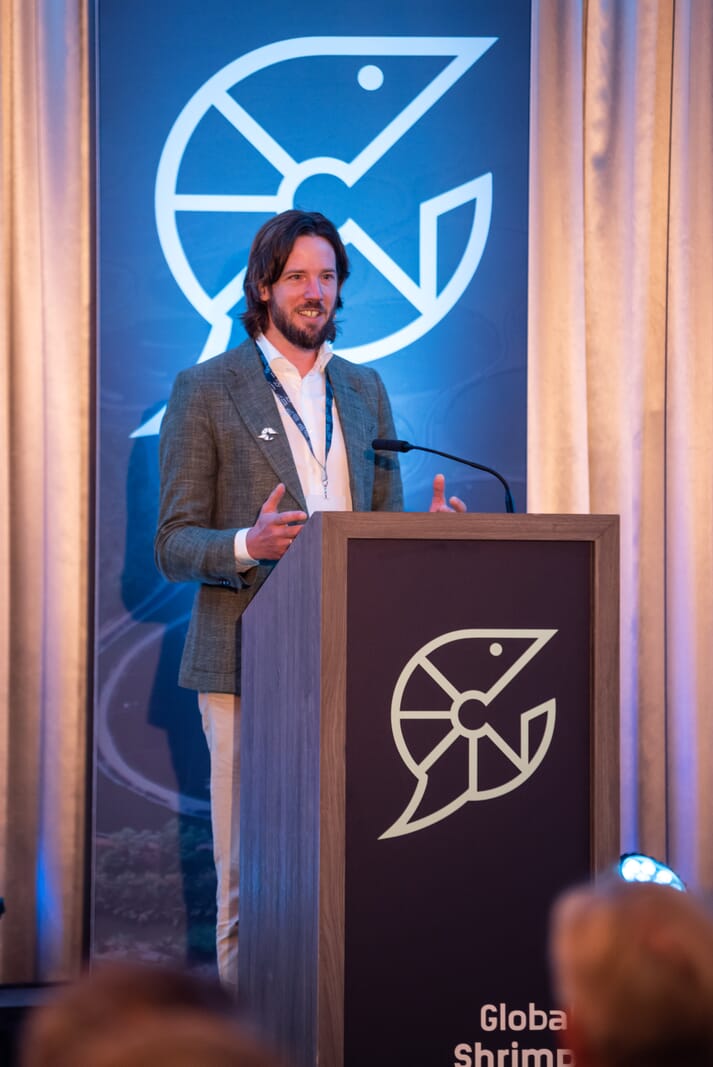 The challenges of 2022
Unsurprisingly, the price slump that has taken place in the second half of the year is, according to van der Pijl, one of the dominant themes of 2022.
"Shrimp has seen incredible years of growth in terms of production in Asia and Latin America, but also in terms of consumption in China, the US and Europe. Despite all the challenges relating to Covid-19, the industry experienced some really good years. But, unfortunately, the prolonged restrictions related to Covid in China – for the Ecuadorians and the Indians – but also the war in the Ukraine, in terms of raw material costs and inflation, have really put a halt on that growth and on that positive energy," he explains.
It's a situation that many farmers are struggling to cope with.
"I think that the industry is in a kind of crisis mode. The whole sector, especially the farmers, are seeing their businesses squeezed – confronted by the increasing costs of inputs such as fuel, feed and post-larvae – while prices have collapsed due to inflation and oversupply," he observes.

The low prices, notes van der Pijl, are likely to continue, driven largely by the continued growth of Ecuador's shrimp production. And van der Pjil suspects that the predictions for a crash in Indian production – which could have helped to balance the supply side, and therefore help ease the price crash – might also be wide of the mark.
"People say that India is on the verge of collapse – and will have 30 percent less output than 2021 – but I need to wait and see if that's really the case. I don't see it in the numbers in terms of volumes," he reflects.
"The past month has been the first month in years in which literally not one market was buying shrimp – they all started to sell their inventories without filling those inventories again with new product because there's such a big gap between the prices of the stocks now in inventory and the price that people pay now at origin. It's a tricky situation and we will have to wait and see how it evolves, but I'm kind of worried," he adds.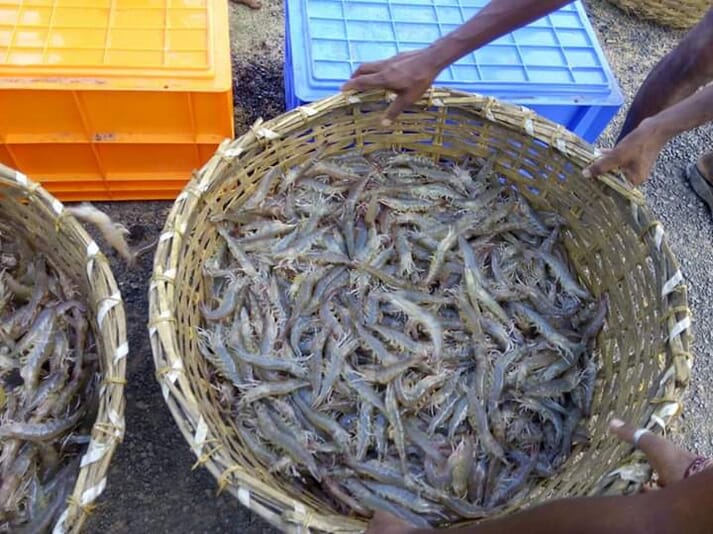 Positives for 2022
While many question marks remain as the year draws to a close, van der Pijl is more upbeat about one trend in the sector – an increased demand from consumers and regulators, which producers are becoming more receptive to fulfilling, for more sustainably farmed shrimp.
It's a trend that he has noted from his own work – both in his role at the Global Shrimp Forum and as a consultant.
"I work with a major feed company, a major buyer and a major producer, driving sustainability forward. And looking at how it's received by retailers across Europe is very encouraging. We are at a pivot point – the whole value chain is ready to take sustainability and responsibility up another level," he argues.
"It was there too at the Global Shrimp Forum and I think this energy and passion and willingness of the people in the industry to think about a resilient future for the industry, the people and the environment, makes me look forward to see how it will develop in 2023," he adds.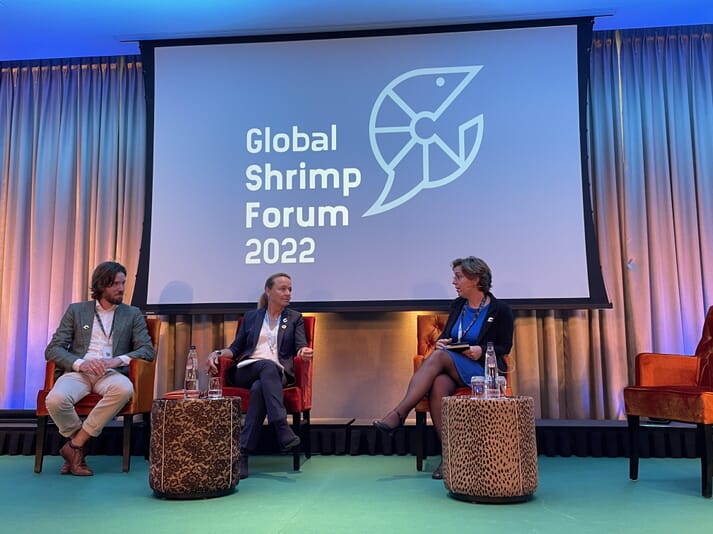 Some people might be surprised that sustainability appears to still be gaining ground at a time of economic recession, but not van der Pijl.
"In times of crisis people realise that developing long-term partnerships, being connected to value chain players and working towards a common future, might help you overcome the challenges that crises bring," he argues.
"This is combined with increasing pressure from retailers, from consumers, from regulators on all kinds of ethical issues," he adds.
And van der Pijl also believes that this can bring wider benefits to producers and shouldn't simply be viewed as a mechanism to charge more for their shrimp.
"It's not always about premium pricing – if we develop a long-term co-operation and bring the whole value chain to a higher level in which everyone can sustain a viable business, in good times and in bad, those characteristics in long-term retail contracts are much more important than a premium of a couple of percent on a product," he observes.

According to van der Pijl this concept is something that the new generation of company owners – many of whom are the children of the companies' founders – are increasingly receptive to. This is, he believes, thanks to many of these emerging leaders being exposed to higher levels of education, and having a more international outlook. And this gives him cause for optimism.
"If you look a little bit more long-term the people not adapting to new realities will probably lose their business, but the ones able to adapt will strengthen and grow their business. By working with those people with a more strategic long-term vision, we are heading into very exciting times," he explains.
Outlook for 2023
van der Pijl is also relatively optimistic about the more general prospects for the sector as 2023 progresses, as he thinks that the recession might not be as deep or as long as some analysts feared a few months ago.
"Those suppliers operating on the spot market for food service will be suffering, as they will need to get rid of their inventories, but there has been very low demand in the Christmas period and that has caused the price crash to some extent. But I think demand will come back – companies are now selling their inventories, those who have retail contracts will be making the most of the low prices and putting huge orders out. And, assuming that companies are selling their inventories over Christmas, demand should strengthen again towards the time of the first harvest in Asia [ie from April onwards]," he suggests.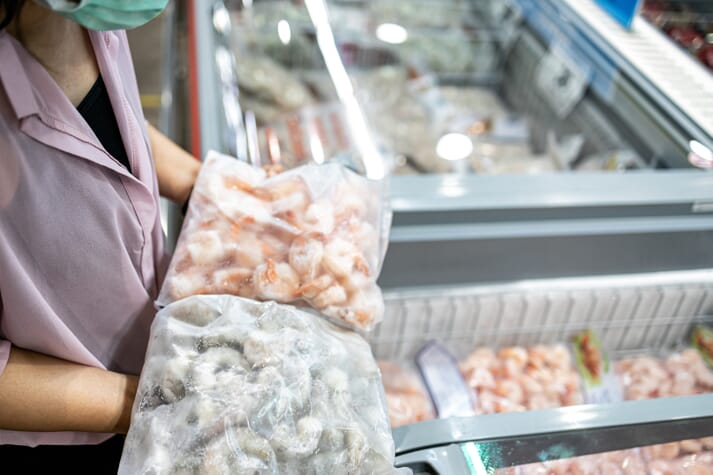 However, he also warns that the farmers will have to tread carefully and not overcommit.
"In January/February you will see farm gate prices increase logically, as there's almost no product at that time of year, but also as it's a time farmers are encouraged [by feed companies and shrimp processors] to stock their ponds – so that when demand returns in the summer season, there is sufficient shrimp. But I think farmers should be very careful and moderate their stocking in the first quarter of next year to prevent another price crash," he warns.
"If they are not too greedy, however, and are conservative in their approach in the first half of 2023 I'm very hopeful that the market might go back to some kind of normality in the first six months of the year," he adds.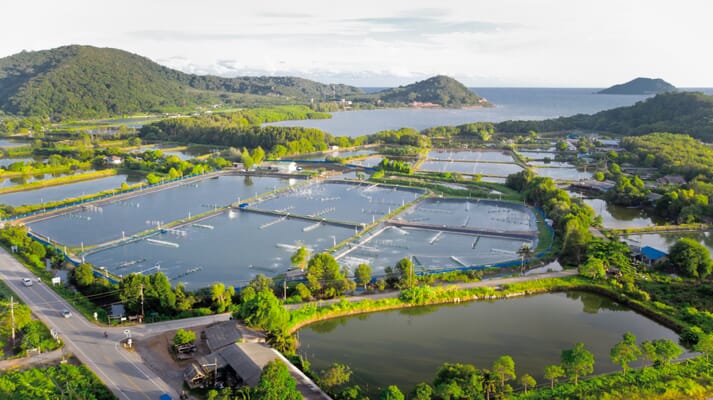 Last but not least, van der Pijl is keen to remind people that the second Global Shrimp Forum – which has already secured 25 sponsors – is taking place in Utrecht on 5-7 September. And that registration will open in January.
"The programme will be better, the venue will be better and I think that everyone invested in the leadership of the shrimp industry should try to be with us," he concludes.