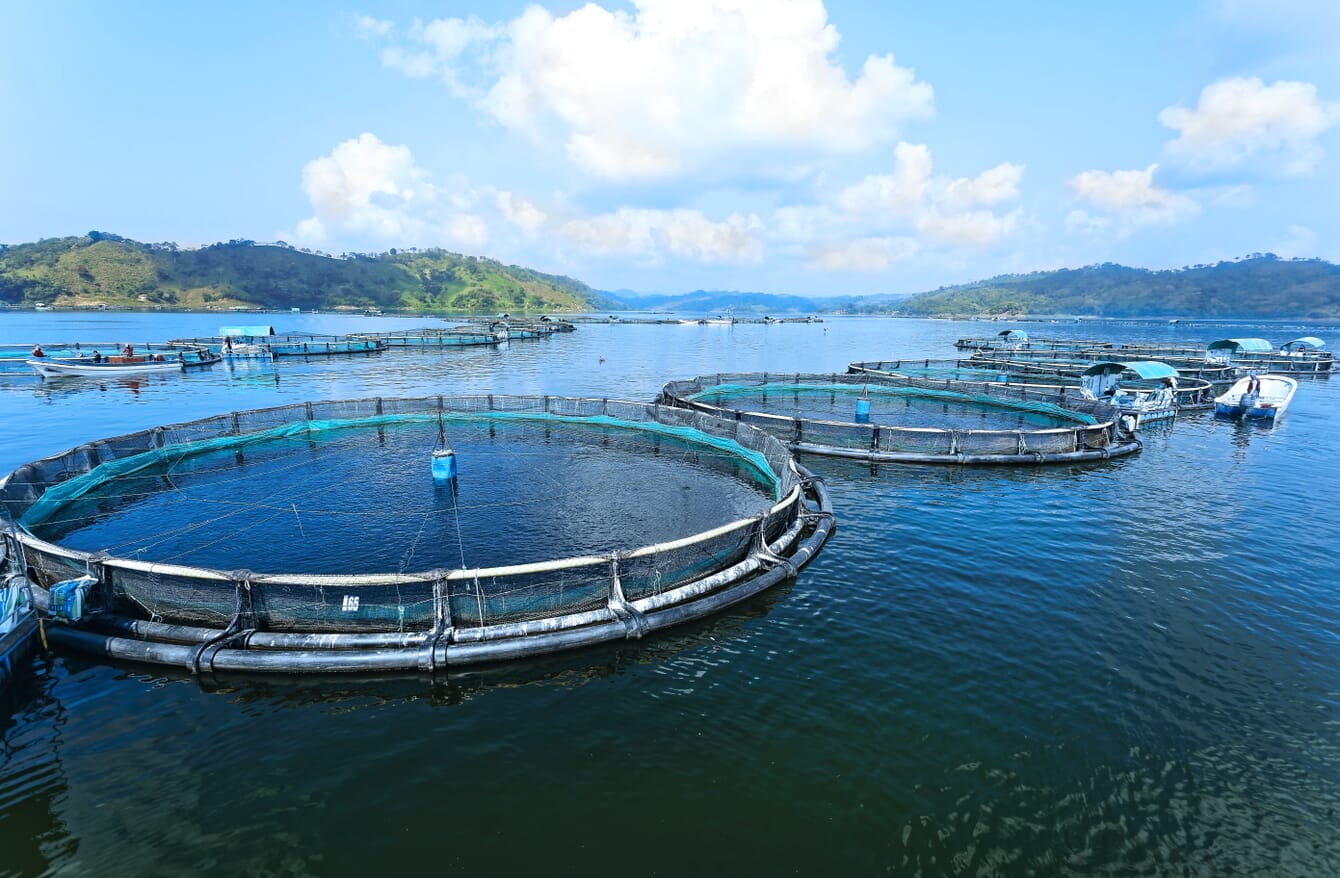 Key challenges in 2022
"It's a tough business — the margins are thin compared to salmon, which makes it very hard to build up capital, and aquaculture being aquaculture, if you have unexpected problems, it takes a long time to recover from them as you have to grow the livestock again," explains Bradley, who joined the group — and the aquaculture sector — about 12 months ago.
"Post-Covid business has been tough for everybody — there's some volatility in the marketplace because feedstock prices are going up and margins are being squeezed hard, but we've sought greater efficiencies within the business — whether by optimising feed or rerouting transport and logistics. But, while we have had to put our prices up in line with the market, we haven't seen any reduction in the demand level with customers. If we could supply more, we would because the demand is there," he adds.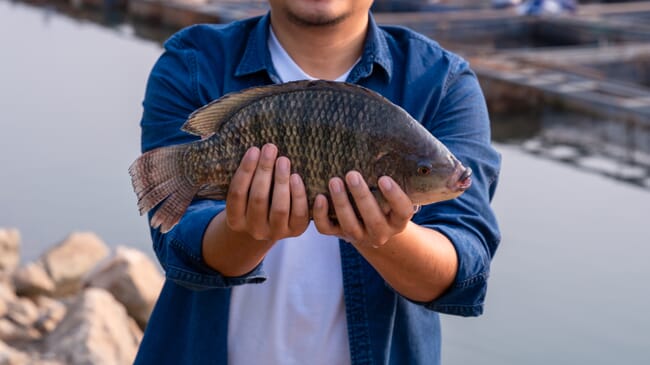 In terms of 2022 production figures, while Regal Springs doesn't disclose its overall harvest tonnages, it does disclose a spike in mortality levels in Mexico and Honduras (although they reassure the situation in both markets is under control). According to Develle, weather and climate are major factors affecting all types of agriculture, including aquaculture, and Regal Springs' own mortality spikes were linked to adverse weather conditions, including Hurricane Fiona, which led to excess waters in the lake and quality problems that come from the flood of water across the surrounding lands.
"We've now overcome those problems, but, as ever, we now need to grow even more fish, and that takes time," Bradley explains. "Of course, one of the virtues of Regal Springs is that we farm in five lakes across three different countries, so we are able to switch our supply around from one source to the other — not easily, but we do have that flexibility as long as we can plan ahead," he adds.

Positives for 2022
Milestones for the last 12 months include the company's first foray into using electrical stunning devices — which it has been developing in partnership with Ace Aquatec*.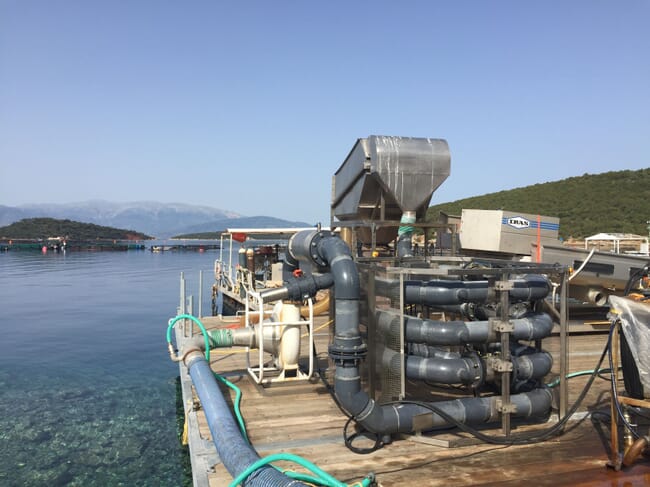 "This was a project pilot that has been going on for nearly two years, sponsored by The Global Seafood Alliance and The Centre for Responsible Seafood. We completed this in Mexico first; Honduras is now ready, and it will be coming to Indonesia in Q1 2023," Develle explains.
According to Bradley, this is another first for Regal Springs; the electrical stunners have until now never been used in the tilapia sector.
"The trials were quite extensive because, as Ace Aquatec themselves have explained, they found tilapia is a sturdy fish and a bit more resistant to electric shock than they expected," he states.

"Any type of undue stress on the fish really has consequences on quality and mortality. It takes time to adjust the settings of the stunning machine, and it's different from one processing plant to another," adds Develle.
Develle and Bradley note that the timing for adopting the machines is good, due to the rising importance given to fish welfare by customers and consumers in their key markets.
Fish welfare has always been important for Regal Springs. In fact, the switch to electrical stunners has enabled the company to open discussions with leading European retailers who generally require the humane slaughter of all their farmed fish. As a bonus, the new method also improves the quality of the end product.
Other 2022 highlights for Develle include joining the Blue Food Partnership's sustainable aquaculture working group. This partnership was initiated by the World Economic Forum to address world food security, which according to him, really complements Regal Springs' DNA.
"It ties in well with our philosophy — providing livelihoods in the rural communities where we operate — and because we think we can make a small contribution to solving the global food security challenge," he adds.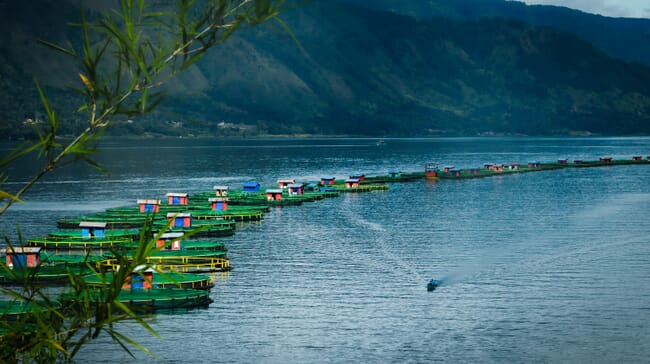 In the middle of 2022, the group also began to undertake a more in-depth analysis, starting in Honduras, of its environmental footprint, in partnership with The Sustainable Trade Initiative [IDH], an organisation funded by the Dutch, Swiss and Danish governments.
"It's brought us into contact with a distinguished group of experts and given us the tools to measure areas such as life cycle assessments and carbon footprints — and we have already commenced concrete application of recommendations in Honduras. For example, we are converting our air freight into shipping containers with much lower carbon emissions. Another example? We are also exploring the use of recyclable fish crates in the transportation of the fish instead of Styrofoam cases," notes Develle.
"On a technological level, we have signed an agreement with Benchmark Genetics and are making progress with Aquamanager as well," explains Bradley.
Such investments will, the company hopes, set them on a firmer footing for future expansion.
As Bradley adds: "Rather than expanding geographically, we're ensuring we have a more robust footing for the business in our key markets. Many people, eager to expand their customer base, scale up rapidly only for things to fall apart, but we've invested in the basics and added digital technologies to increase productivity, extract efficiencies and manage our cost base."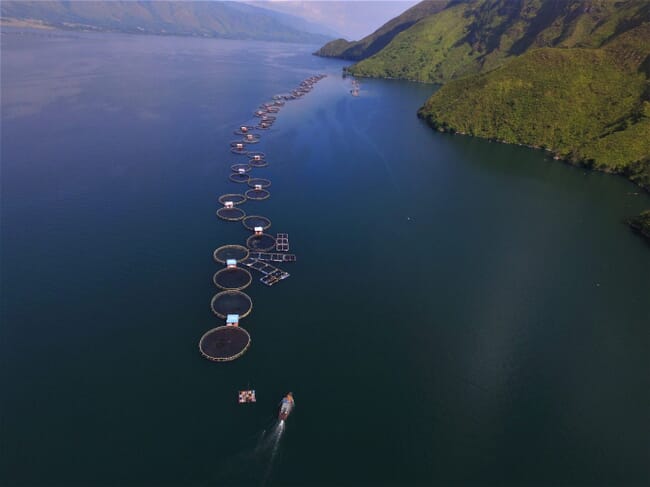 Considerations for 2023
As in the aquaculture industry at large, the increase in feed prices is among the greatest challenges faced by Regal Springs, as soy is one of its main feed ingredients. Although the prices are now stabilising, they have shown no sign of reverting to 2021 levels.
"We're not anticipating feed prices going down in the next 18 months or two years, but hope they stabilise for the benefit of all," explains Bradley.
Freight costs have been another key consideration. Regal Springs has already managed to reduce transport costs from its Central American operations by switching supply routes — perhaps easier when the proximity of the market is close to the farming operations. In the case of Indonesia supplying to the USA, this is not the case, and the company is exploring other efficiencies.
Looking ahead for a positive 2023
Ironically, Regal Springs can benefit from recessionary trends as many consumers switch to more affordable proteins, such as tilapia.

"I think that's why tilapia sales are holding up. People might be trading down to tilapia from salmon because it's cheaper," says Bradley.
The sanctions against Russia — traditionally a major white fish exporter to Europe and the UK —might also have a fringe benefit for tilapia producers. "It has pushed some of the European retailers to consider tilapia producers, especially in a time of inflation," notes Develle.
*Ace Aquatec, like Hatch, is part of Aqua-Spark's investment portfolio, but The Fish Site retains editorial independence.