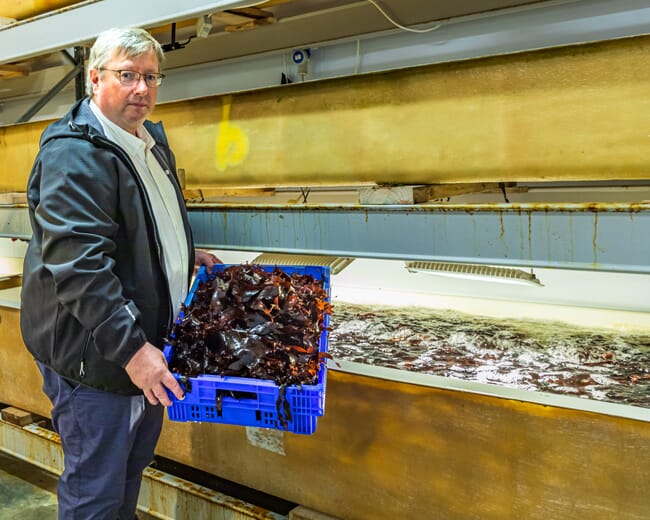 Can you tell me a bit about your background and how you entered the seaweed industry?
I started out in the commercial fishing industry in 1986. I was born on the Channel Islands but my family came back to Ireland when I was younger. When I moved to the Beara Peninsula in Cork I knew I wanted to stay there. The area has a strong fishing tradition – Beara has the second-largest port in Ireland and is probably the country's largest whitefish port.
I bought my first commercial boat in 1990 and progressed to a second boat in 1995. I left the industry in 2005 – the writing was on the wall for the inshore fishing sector at that stage. We were under some serious pressure, but I knew I wanted to stay on the water.
I started to look into aquaculture and got involved in an abalone project called Abalone Ireland. Part of this project focused on producing dulse, a red seaweed species, as a natural abalone feed. Working with the plants on that project really opened my eyes to the possibility of seaweed aquaculture. I saw first-hand that Southwest Ireland and the West coast are phenomenal growing regions for seaweed.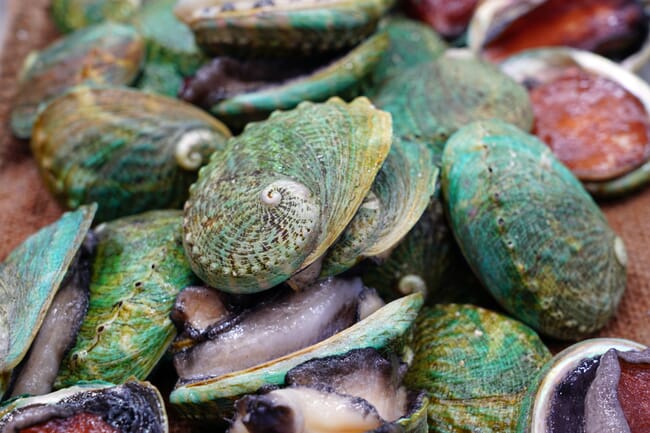 What inspired you to set up a seaweed company and how did Pure Ocean Algae come online?
Working with seaweed during that project was the real inspiration. It showed us the opportunities in the macroalgae space. Though working with abalone was interesting, I couldn't get away from the fact that it takes four years to mature. That means that every day of those four years could be an issue.
Seaweed was different. We were successfully growing it in tanks and saw that you could roll through the entire production process in six months. It was possible to do the same thing at sea as well. In my mind, anything that can be grown inside a year is good! From a husbandry side, it ticked a lot of boxes – but then I saw the sustainability potential. It seemed like such a good opportunity. Seaweed is a fantastic resource – there's no freshwater or land inputs, it absorbs nutrients, it doesn't need fertiliser. Given the state of the world right now, that's certainly a good thing!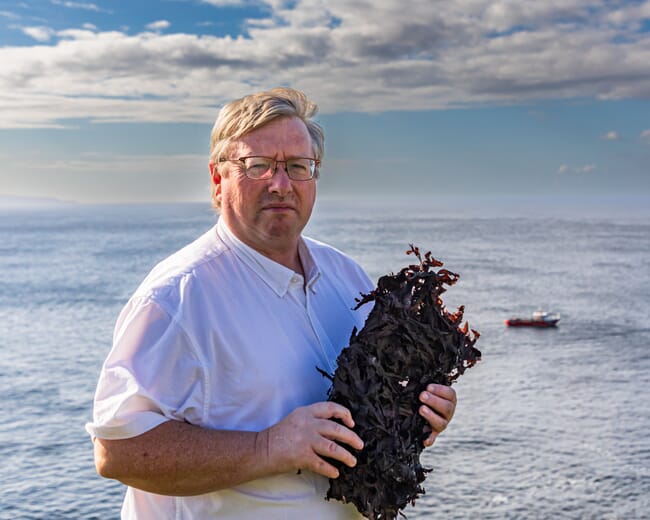 The more I worked with seaweed, the more it seemed like a natural fit for Beara. The sea is second nature to a lot of people around here and they have the skills for ocean farming. They understand growing things on lines in the water – I knew I had something to build on.
Why did you decide to focus on dulse?
Our market research led us there. We received our licenses to grow seaweed in 2018 and started to look at Ireland's seaweed market. It seemed like everyone wanted to grow kelp. All the conversations were focused on that species – and kelp is great – but we couldn't find the markets. When we were looking at the space, we saw that there was huge demand for dulse, which grows naturally on North Atlantic coasts, but there was no platform or mechanism to grow it. There were no hatcheries or protocols to produce the species.
So, we sat back and tossed the coin – do we go with kelp, where we know how to grow it but can't sell it? Or do we go with dulse, where we can't immediately grow it, but if we can figure that bit out, we could sell all of it? We decided to go with the latter.

What is dulse used for?
Dulse is used as a food ingredient, and it looks like a promising feed ingredient as well. Dulse also has biostimulant properties and could have pharmaceutical uses. Like other seaweed species, it could potentially be processed and used in the cosmetic industry or used as a nutraceutical.
Pure Ocean Algae is working closely with food ingredient companies like the Carbery Group in West Cork. As we expand the range of seaweed species we produce, we may branch into feed ingredients and other sectors. But we're focusing on creating biomass – once you have that, you can maximise the use case.
Our ultimate goal is to create a cascading biorefinery process where we can break dulse down into its constituent parts and utilise them. We're currently working with the University of Limerick on a project that uses dulse proteins as a management tool for Type II diabetes. We're making great strides, but we're working alongside great partners so we're making a lot of progress.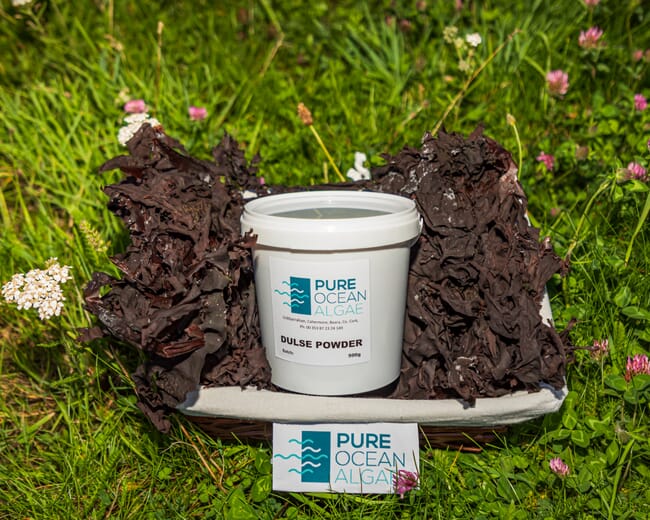 How did you start producing dulse?
Well, the first challenge was obtaining a licence to farm seaweed. It took 14 years for the first licence to get approved and five years for the subsequent licences to be granted. When the envelopes arrived in the post I literally stood there and thought, "a licence for what?" It had taken that long! But once we had those, it was the trigger. We moved really quickly after that.
We got involved the BioDulse Project at the University of Limerick. That gave us support as we developed our IP – the various hatchery protocols and requirements to produce dulse. While that project was progressing, the Irish government launched the Disruptive Technology Innovation Fund (DTIF) and we decided to apply. We were awarded €1.9 million in grants. Even though we were surprised it showed us that the government saw the potential of what we were trying to do. I'm happy to say that we've accomplished what we set out to do – we can produce dulse at will, at any time of the year. We more or less domesticated a wild plant within three years.
We can grow it from the hatchery through the sea stage and take it through to processing. We've developed a new growing platform and built our own harvesting machinery. We've taken it full circle – we can collect plants from our own lines that were harvested with our own machinery and put into own hatchery to create next year's crop. Pure Ocean Algae can control all parts of the growing cycle.

Our system has optimised the photosynthetic process. We also work with a lot of real-time analysis, so we can spot trends and act on them. As a result, we can increase the protein value of dulse – in the wild it has protein levels between 20 and 25 percent, but our system allows us to achieve protein concentrations of 39 percent. 40 percent has become a bit of a holy grail for us. We want to get over that line soon.
We've been very lucky in the last three years – and maybe we created that luck because we've been thorough and focused. I'll be honest, not everything goes to plan – but when we find something that works, we take it and move forward. It's commercial research at its best.
We intend to scale the business this year. We raised €1.5 million in funds and a lot of that will go into our hatchery infrastructure and expanding our sea-based capabilities in 2024. We've come a long way in a short period of time. When I compare where we were in 2019 at the start of the research phase to where we are today, it's a huge jump.
Are you working with any other seaweed species?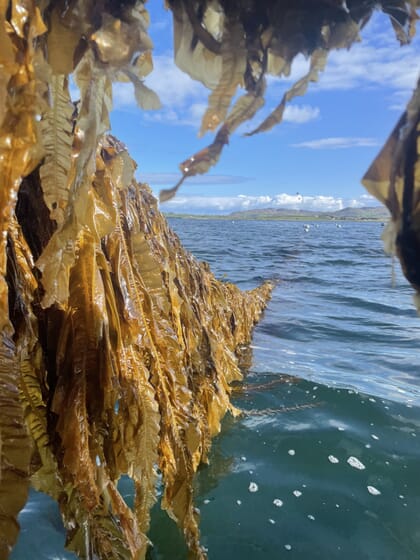 We're thinking about working with Alaria, sugar kelp and we're doing trials with Asparagopsis. A lot of people are familiar with the warmwater version of the species, but there's an Asparagopsis species that grows in Irish waters and appears to have the same methane-busting effects in ruminants as the tropical version.
When it comes to kelp, we see an opportunity there on the hatchery side. Ireland's kelp market is growing at they're breaking out, but they need hatcheries to supply their lines. We might be able to meet the need. Our split of species will be market dependent.
How does the seaweed hatchery work?
When I first started researching the seaweed industry, I learned that hatcheries are a big bottleneck. If you don't have access to a good one, it's hard to be commercially viable. Pure Ocean Algae converted a 20,000 square foot shellfish farm into a fully licensed hatchery. Because it used to produce bivalves, we have recirculation capacity as well as water cooling and chilling capacity. We plan to build it out this year and capitalise on its potential.
As it stands now, we can produce enough seedlings to service 50 hectares but after Christmas we should be able to reach 100 hectares. By the time we've optimised our processes in the next 18 months, we'll be pushing for 150 hectares.
Due to the hatchery infrastructure, we've elongated the growth window for dulse. It used to grow during a six-week window in wintertime, but we're able to grow dulse from April to November. We can also seed lines in October, which doubles our growing time. Expanding the growing season is a bit like growing carrots: if you leave them in the ground for six months, you'll harvest larger carrots, and a shorter window means a smaller crop. That additional time is crucial – by the time we put the seaweed in the water it's incredibly robust and takes to the natural environment immediately. We can produce a high-quality seaweed and surpass our biomass targets.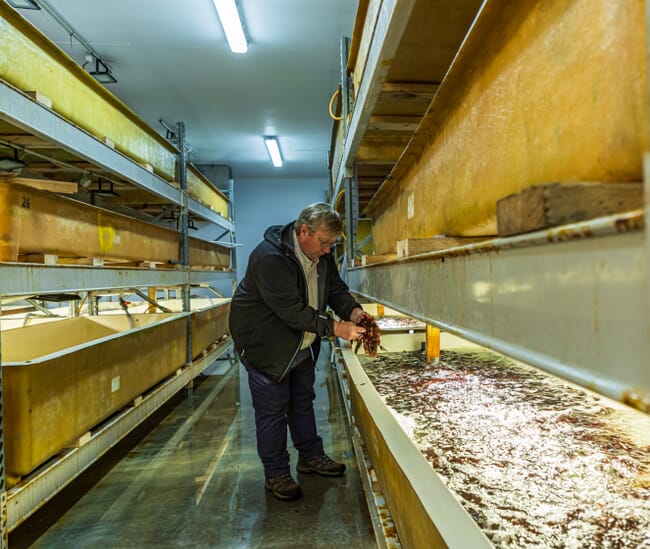 How did you build out the processing facility and that end of the value chain?
Drying, fermentation and freezing are the main opportunities at that end of the value chain – for dulse and other seaweed species. As we built the company, we learned that processing is the industry's other main bottleneck. Processors need to have a lot of biomass coming in and need the capacity to create a finished product in a short timeframe – that just doesn't work for small operations.
Our pilot facility can dry about 1,000 kgs of dulse in 24 hours and we're optimising it as we speak. We're taking a modular approach, where each module dries 1.5 tonnes in 24 hours. We're trying to put five modules in place by the end of 2022.
After the seaweed is processed it can be leveraged as a food or feed ingredient. We're actively looking at what our customers want when it comes to processing. Dulse and other seaweeds are versatile – we're finding ways to convert our biomass into the raw materials they need.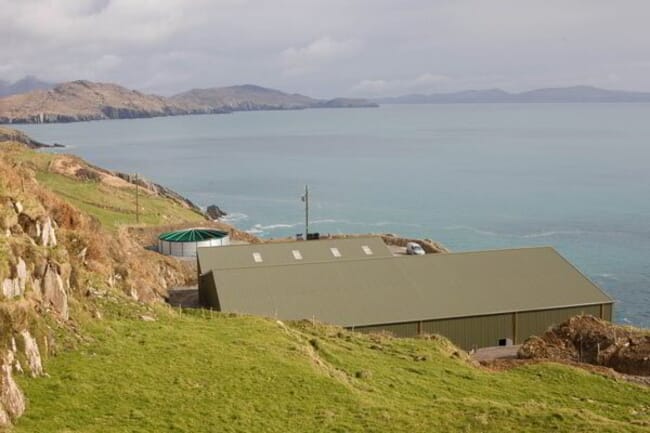 How is Pure Ocean Algae's business strategy evolving?
We see ourselves as a vertically integrated biotechnology company. I think we'll stay in the business-to-business end of things instead of moving into retail. Right now, we're targeting food companies and sending out samples. We're also making sure we produce enough biomass to stay involved in aquatic and health research. Though food companies and feed ingredient companies are obvious customers, we see a future opportunity in the pharmaceutical sector. Dulse has a lot of potential as a natural immunostimulant and we can certainly produce enough biomass to start the R&D process in that space.
I genuinely feel that if I'm the cleverest person in the room, we're in trouble. I like to work with area experts while I'm building the business. Biologists will never build a seaweed industry – but you can't have an industry without them! That's the real ethos behind the people on the team here – they have business and husbandry expertise we need. We're creating the Irish seaweed industry and it's going to take a range of IP and savvy to build a scalable and successful business. If we can achieve that, then we can maximise the environmental benefits of seaweed farming. The better the business, the more opportunities we have to make things more sustainable.

How do you see Ireland's seaweed sector evolving in the next 10 years?
I think you'll see a lot more businesses like ours – and I can't wait to work alongside them! It isn't just about our own success and leading; we'd love to see the whole industry take off and become mainstream.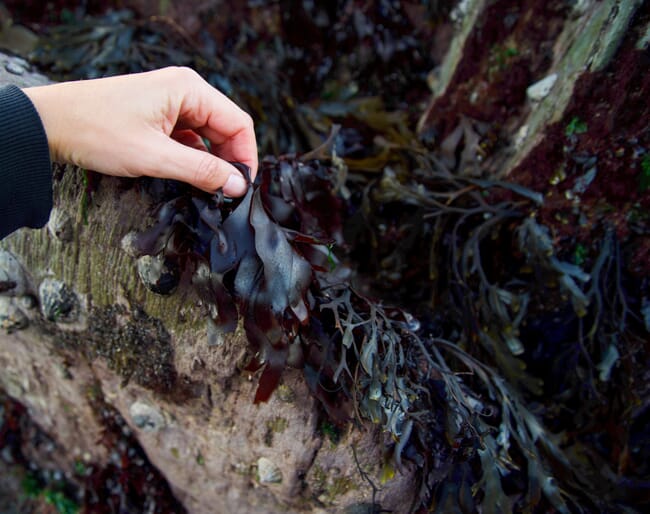 Ireland has great growing conditions – you can grow seaweed from Wicklow to Donegal. There's a huge potential to optimise cultivation. We're also lucky that Ireland has an advanced foodtech and nutrition sector. A lot of the companies we pitched immediately understood what we were trying to do – we didn't have to educate them about dulse or our business model. Our potential partners understand the opportunities in the space, so that will definitely benefit new entrants to the sector.

I also think that Ireland will put a lot of resources into marine management – the government has realised that there's an opportunity in the aquaculture sector, so they're working to streamline the licensing and red tape. That isn't to say that they should be hands-off: we're dealing with the natural environment and we have to manage it. People who are prepared to farm seaweed should understand the husbandry and know what they're doing. I think it's possible for Ireland's sector to become more commercially viable while also safeguarding the ecosystem.

But the opportunity is there. We have the skills base and costal communities that understand what it actually takes to work at sea. That kind of understanding can't be bought and it's hard to teach. Seaweed aquaculture will let many coastal fishing villages thrive as the fisheries wind down. If we want to reach our climate emissions targets, we have to look at how we treat nature. We need to manage our natural resources. If we get seaweed aquaculture right, we can produce a big bio mop that removes nitrates and sulphates and de-acidifies the water. It can make our local ecosystems even better.
If we can make the seaweed industry viable in the Beara Peninsula, then it'll take off Scotland, Norway and the Eastern United States. We don't need to own it all – we want to partner with the right people to do the right thing and maintain the bottom line on the business.