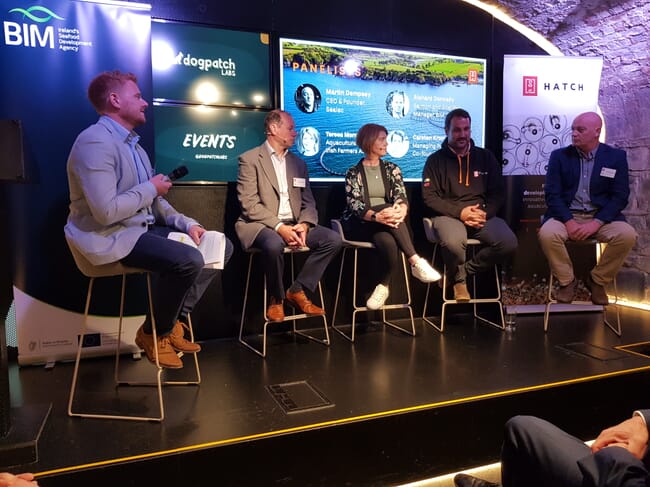 The Community Day, which took place in Dogpatch Labs in Dublin's city centre on 26 July, featured pitching presentations from three Irish aquatech startups, a panel discussion with aquaculture industry leaders and a networking session with the Irish aquaculture community and previous Innovation Studio participants.
"The aquaculture industry can only grow and meet its potential by finding smart people and entrepreneurs who come together and build solutions for the challenges that exist in aquaculture… The things we've been doing with the Innovation Studio here really encapsulate that," said Wayne Murphy, Hatch's* co-founder and managing partner when he opened the event.
When speaking to The Fish Site, BIM shellfish and salmon manager Richard Donnelly explained that the concept behind the Aquaculture Innovation Studios is to fast-track the development and growth of companies in the sector.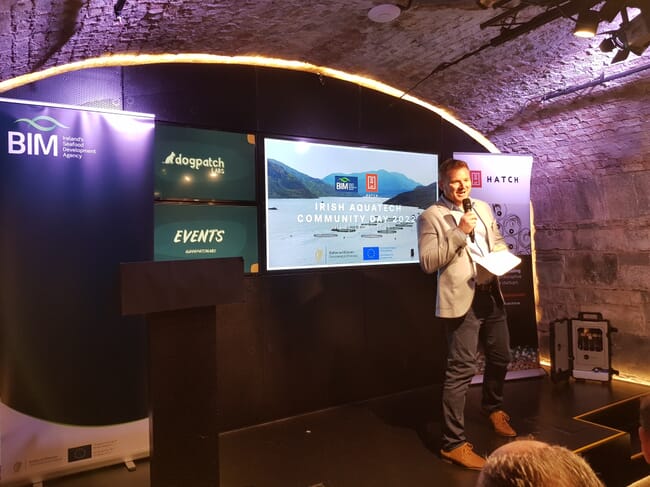 The 2022 Innovation Studio cohort
The seven startups include: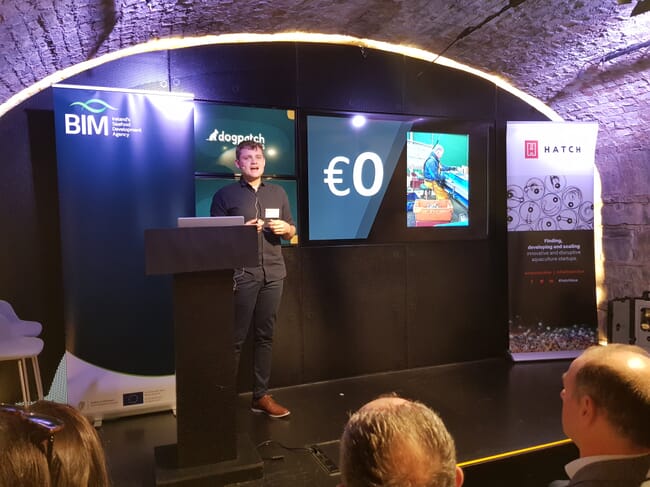 Innovation Studio mentors selected Lee Hunter, John Farvier from Nanobox and Colm Lynch from Aquamonitrix to pitch their business ideas and innovative tech to a packed room and thunderous applause.
Innovation Studios and their impact on the aquaculture sector
Ireland's latest Innovation Studio programme was conducted part-time between Kerry and Dublin. According to Niall O'Rahelly, Hatch's aquaculture community manager for Ireland, the equity-free programme helped the companies develop commercial scalability, industry fit and technological readiness for the products.
"This year's cohort was fantastic," O'Rahelly said. "We saw a mix of established companies moving into the aquatech sector, some ambitious startups and some really driven people developing some fantastic technology."
Since BIM's and Hatch's first Ireland Innovation Studio in 2018, 45 startups have been put through their paces and have gone on with their mission to transform the aquaculture sector. Programme alumni now employ over 130 people and have raised over $12 million to date. Participants have established businesses in seaweed, genetics and specialist technology for seafood processors, along with animal health and welfare.
The latest cohort was able to take advantage of Hatch's global network of aquaculture industry experts to validate their ideas, understand key market insights, learn to pitch for investment and effectively interact with customers.

Wayne Murphy commented, "building a company, no matter the sector, is all about timing. Right now, aquaculture is hot – with more and more and more investment dollars being attracted to the sector every day. I'd like to see more Irish talent and technologies out front claiming those dollars, but they also need the national framework of supports and necessary regional infrastructure to enable that to happen."
Richard Donnelly said that Bord Iascaigh Mhara is keen to capitalise on the success of previous Innovation Studios in Ireland. He hopes that the partnership between Hatch and BIM will allow both parties to take a longer-term approach and cater to the needs of developing companies and attract new ones to the sector.
"The synergy of working with Hatch has allowed this process to develop quickly." Donnelly said. "We look forward to extensive growth in the vital part of the Irish aquaculture industry," he concluded.
Click here to learn more about Hatch's Innovation Studio programmes.
*The Fish Site is part of Hatch's investment portfolio, but the site retains editorial independence.