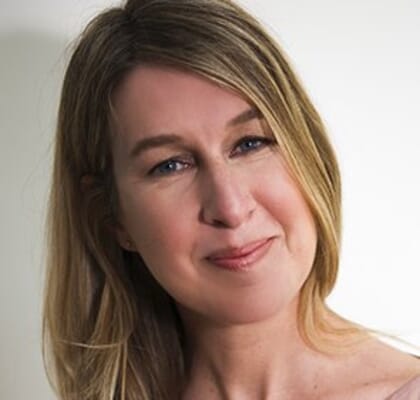 Can you tell me a bit about your backgrounds?
My background is in fashion supply chains, focusing on traceable low impact materials. I set up a small fashion label with a USP of traceability, this got me interested in wider issues of sustainability, and I also set up a campaign to reduce plastic waste in waterways in the River Thames in London.
My co-founder, Cait Murray-Green, has vast experience within the circular economy – spanning business, sales and science. She is also passionate about the environment and was founder of CuanTec, which is developing compostable bioplastic from fisheries waste. So our combined skills give us what it takes to deliver the detail of setting up specialist processing for the seaweed industry.
What inspired you to set up a seaweed-related company?
Seaweed was somehow a natural progression from sustainable fashion and anti-plastic campaigning. I'd seen how greenwashing permeates industries and how making a difference is more about hard work and planning rather than just talking about it. And making seaweed cultivation flourish as an industry is as much about detailed engineering and logistics as it about creating a buzz about the industry's potential. It also helps that I am passionate about oceans.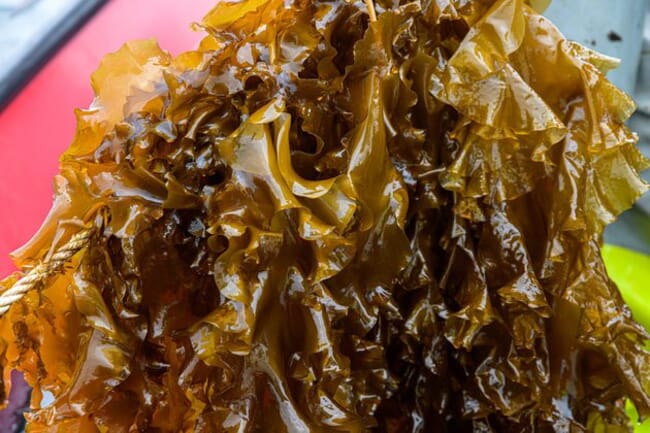 Why are you targetting the processing side?
A need for a multi-purpose centralised seaweed processing has been identified by many industry stakeholders as being crucial for the growth of the industry, including in two significant reports in the past year. It is the bridge between cultivators and all the commercial buyers seeking volume and high quality seaweed. Without access to specialist processing Scottish farmers have only two business options – stay very small, and process each harvest themselves into a limited product offering for limited markets, or expand crop size and install expensive processing machinery for the short harvest season. This is a make-or-break issue, the harvest needs to be stabilised in the critical few hours post-harvest or a farmer risks losing the value of that crop.
How do you work with the farmers that supply you?
We will be ready to process for the spring 2023 harvest. Farmers can schedule in expected tonnage and arrival times of their harvest, and the level of processing they need - washing and chilling/freezing, or drying, cropping and milling. We won't be buying the crop from them, instead we will charge a service fee for processing. Our website will profile seaweed cultivators located on Scotland's west coast. And we also have an optional business development service for matching up their harvest with commercial buyers as part of our work to promote high quality Scottish seaweed to a national and international audience.

Who are your main customers?
Seaweed cultivators on the west coast of Scotland. Our location – which is west of Fort William at the Ardtoe Marine Research Centre in Ardnamurchan – is equidistant by boat or by road to most of the farmers in the region.
What do you see as the most promising markets for Scottish-grown seaweeds?
High-grade food and bio-refinery needs that seek full traceability, purity and a fair supply chain.
What are the major challenges the sector must overcome before it can reach scale?
We see lack of access to primary processing as a key barrier to scaling – big commercial buyers want to place big orders, but without high quality processing facilities it's difficult to service those contracts according to the strict demands of the customer. By doing this centrally we can aggregate small crops, work with equipment that meets the bio-extracts and food industry standards consistently and reliably, and reduce the carbon footprint of transportation of the output.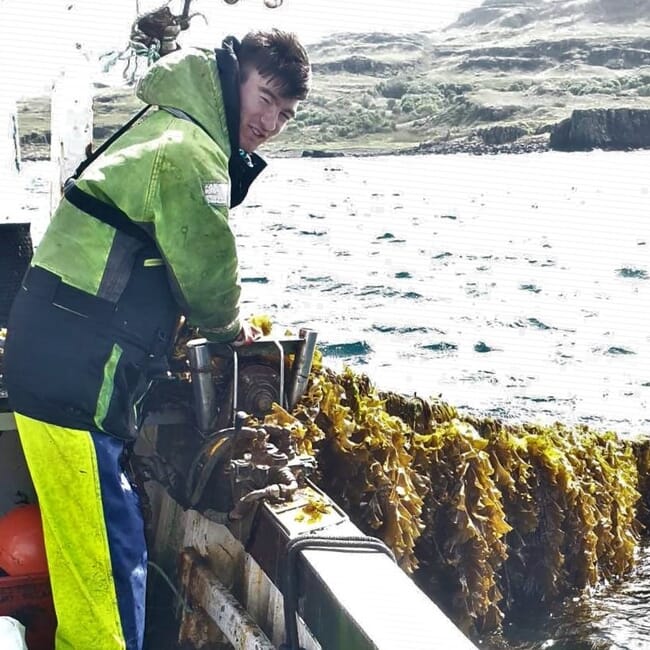 Have you encountered other seaweed businesses whose success you'd like to emulate/build on?
We've not yet encountered other companies that have taken on the community enterprise model for processing, but if they are out there, we'd love to speak to them! Unlike a lot of other processors, we won't be buying seaweed from farmers, as we want the margin to stay with the farmers. But we are looking at how companies like Atlantic Sea Farms in the US are supporting farmers by providing seedlings from their in-house hatchery – something we may develop in the future – and we are keen to find out best practices in primary processing in the industry in Europe and North America.
How have you funded the company to date and are you looking for further investment?
A small start-up grant got us off the ground when we set up the Community Interest Company earlier this year, and we've put in our own money from our immediate network for this interim period while we pursue significant funding opportunities through the Scottish and UK government funding channels. And we are very much open to conversations around funding, and have a donations page for anyone wishing to support our seaweed venture on our website.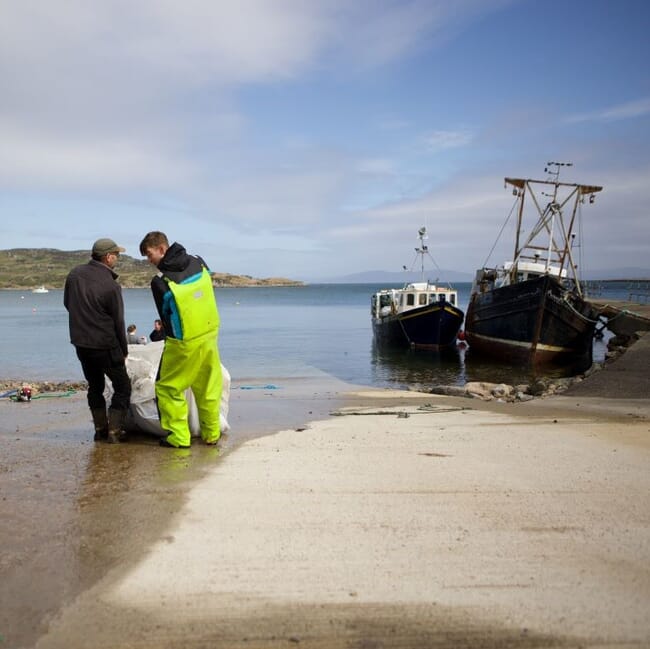 How would you like your business – and the Scottish seaweed sector in general – to evolve in the next 10 years?
We see a thriving and expanding seaweed industry in Scotland, with Eco Cascade meeting the processing needs of farmers in a number of processing hubs along the coast. We aim to be the centre for excellence in low-energy processing, providing farmers with a high quality stabilised valued for traceability, consistency and purity. Farmers are currently only utilising part of their leases, we'd like to see farmers meeting full capacity, and expanding to new locations, to increase the scale of their operations.
We would like to see new farmers come on board too, in the future, with confidence of the value of their crop. In less than 10 years farmers will be growing to order, which provides a certainty for forward planning and investment. The regulatory regime is looking for economic sustainability and high standards of environmental stewardship, and for very good reasons. This means many small farmed spaces, and a variety of farmed species, rather than a centrally-owned vast expanses of monoculture crops.