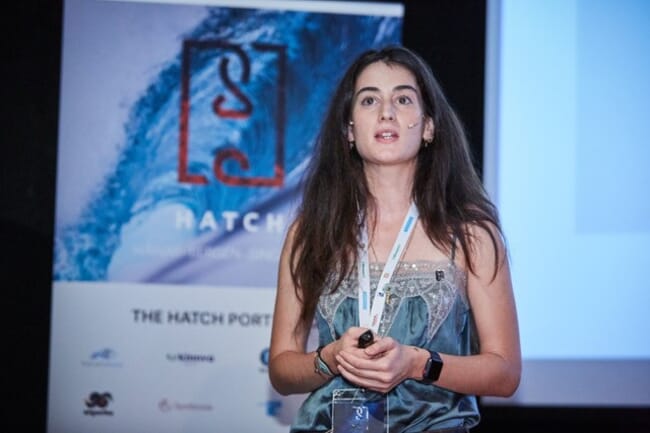 Although the biggest obstacle to overcome is how to produce sufficient quantities of these red seaweeds to make a global impact, Symbrosia is looking forward to field trials in the US sheep farming sector this summer.

What inspired you to establish Symbrosia?
My background is in green chemistry. I have both a personal and academic interest in the food system and how it relates to climate change. The methane reduction potential of Asparagopsis, combined with difficulty of growing it, made it an attractive opportunity; breaking that code of production is a challenge that myself and others are really interested in trying to solve.
How did you raise funds to start the company?
I was still in university when we established the company and we initially received business and engineering grants from both Yale and MIT. Then we moved onto the Hatch accelerator programme which includes some funding, before closing a US$1.3 million seed round in December 2019. We have investors from California, London, Australia and Singapore. It's a good mix of angels and VCs, usually with ties to agriculture and aquaculture industries.
How are you producing the seaweed?
Our original research was based on growing two species together in a RAS. We've since abandoned the idea of growing a fish species ourselves in parallel, but we're based at the Natural Energy Laboratory of Hawai'i Authority (NELHA) and are conducting trials with waste from neighbouring finfish and shrimp farms. We currently utilize outdoor flow-through systems and envision scaling production up initially at NELHA due to the consistent year-round photoperiod that is ideal for seaweed growth.
What are the main challenges you need to overcome?
Our highest priorities include establishing the optimum growing and processing protocols. We've been doing is a series of iterative experiments in the lab to test the best parameters, starting with single variable experiments and working into multi-variates of all those different parameters. We transfer those conditions to outdoor growing systems – which is another level of extrapolation.
Our models suggest that we need to achieve almost 10 percent daily growth rate to make Asparagopsis production economically viable. We think that's possible, but it requires balancing many different variables and developing new technologies.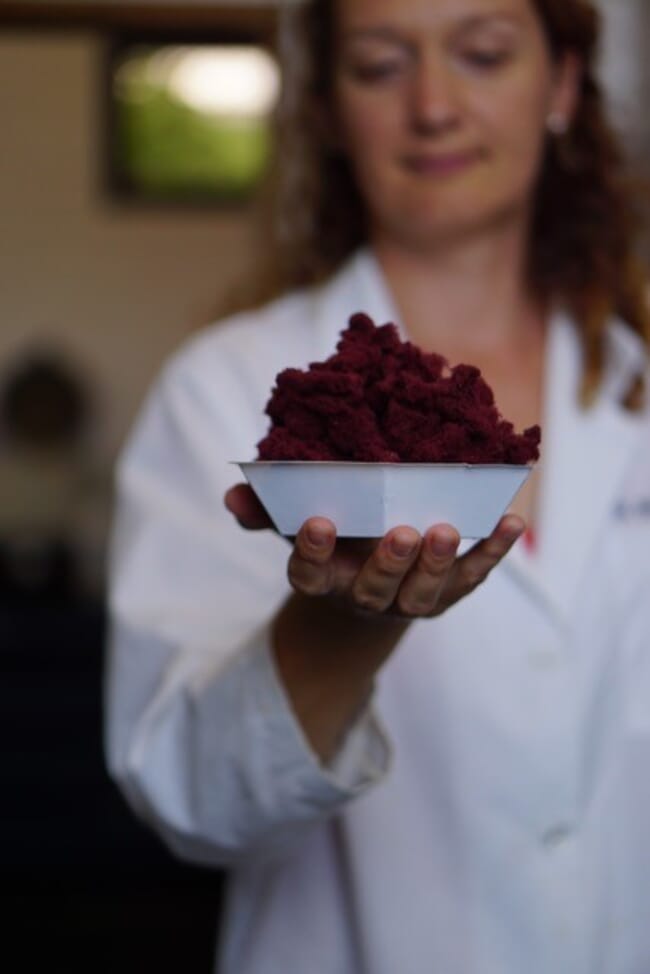 How much seaweed would you need to produce to make the feed supplement widely available?

It's very early days, but we're initially working with the sheep sector – a sheep only needs 6 grams of Asparagopsis a day to reduce its methane emissions, whereas a dairy cow needs around 100 grams.
It helps that we've had dedicated sheep farmers reaching out to us, and we've received USDA grants for research on these farms in anticipation of our product deployment this summer, on a pasture-fed sheep farm in New York. Although, our long term plans are in both the organic dairy and feedlot beef markets.
Making the supplement widely available also depends on the concentration of the active ingredient in the seaweed – a big part of our development is trying to produce seaweed with the highest concentration of the metabolite that reduces the methane, because if we can double that, we would only need to produce half the biomass of seaweed for the same impact.
How do you plan to commercialise the product?
There are some questions over whether working with feed companies is going to be the right option – our research suggests that brands and organic producers can see the greatest benefit from the product currently, because they know how to profit from these sustainability claims, have teams that can really push it or have made commitments to reduce their greenhouse gas emissions.
What have you learned from being part of the Hatch programme?
Hatch have been very useful because of their aquaculture focus and they have also provided us with office, lab, and outdoor space for growing and scaling up. This is a real advantage because conducting aquaculture research without being affiliated with a university makes R&D research difficult.
Hatch will also be useful when we start to try to acquire customers, they've been there before, and have been through the process with other start-ups.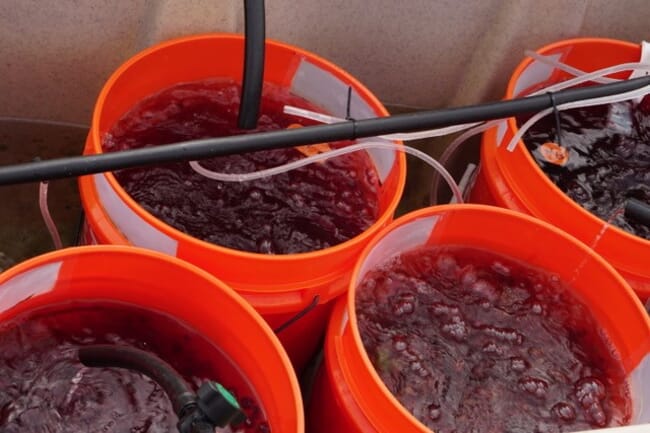 What would the potential cost for livestock producers be if they decide to incorporate Asparagopsis into their feed?
The pricing analyses we undertook suggests that the most we could charge was $2 per day per dairy cow. We now need to concentrate how much we can reduce production costs.
If you assume that a cow produces 40 litres of milk per day, and you're charging $2, that ends up being a couple of cents on the litre. I think that many consumers would be prepared to pay for that.
It might seem like a lot on the farmer end, but if we can translate that through the supply chain and the benefits go back to the farmer, then that would be ideal. There are a lot of consumer-facing brands which understand the reality, and we're working with them.
Are there any commercial animal feeds containing methane-reducing ingredients already out there?
Alltech and DSM have put forward products. DSM's 3-NOP is possibly the most recent product. Our research suggests that DSM spent over $32 million on bringing the product to market. I think it's only available in New Zealand now where there are rumours of $8 per day per animal for a 30 percent reduction. When we think about this product pipeline and what the process for us could like, an Asparagopsis market seems feasible given our current constraints.
How great is the range of methane reductions that can be achieved by inclusion of seaweed in ruminants' diets?
Only three or four species of seaweed have been shown to reduce methane emissions by more than 55 percent in vitro, and two of these are types of Asparagopsis. However, there seems to be a lot of misinformation in the market– most of the more readily available species such as kelp will only reduce emissions by a comparatively small percentage – in some cases kelp species actually increase methane emissions, depending on the feed system.