Positives of 2022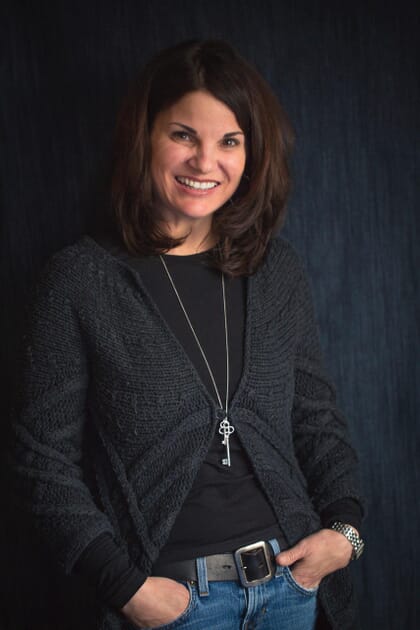 At this year's SXSW festival, Bushman – alongside BioMar's Katherine Bryar and Erol Foundation's managing director Jill Kauffman Johnson – launched Fed by Blue, an initiative that aims to improve aquatic food production, while ensuring ocean protection and sustaining coastal livelihoods.
It's an initiative that has given Bushman an opportunity to take responsible blue food production into more mainstream arenas, where it has all too often been ignored.
"One of the things that's happened during the outreach for Fed by Blue is that we've been invited to take part in important food system conversations. This allowed us to discuss solutions such as responsible aquaculture, the importance of well managed fisheries, the importance of marine protection and how we align all of those," she reflects.
Events they have spoken at included the Google Food Lab in New York – a gathering that included over 100 participants spending two days learning and ideating on future food production systems. Being there brought home to Bushman how trendsetters have largely been ignoring the role that blue food plays in ensuring future food security.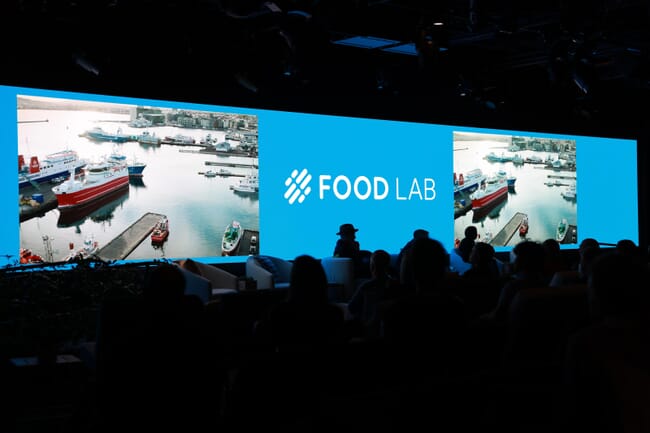 "There wasn't a single leaf of seaweed being looked at as a possible solution as we move towards feeding a planet of 10 billion by 2050. I got up on the mic and asked how could it be that 3 billion people rely on blue foods for their nutrition every day, yet the presenters were only talking about plant-based or cultivated meats," she explains.
Thankfully, according to Bushman, Google and the founder of the lab, Michiel Bakker, took note – the next Food Lab, which took place in Google's Playa Vista campus in California in the autumn, included a half-day session on blue foods. This gave Fed by Blue a platform to screen a preview of their docuseries.
"It showed that, given the opportunity, it makes sense to them, just like it makes sense to us," Bushman reflects.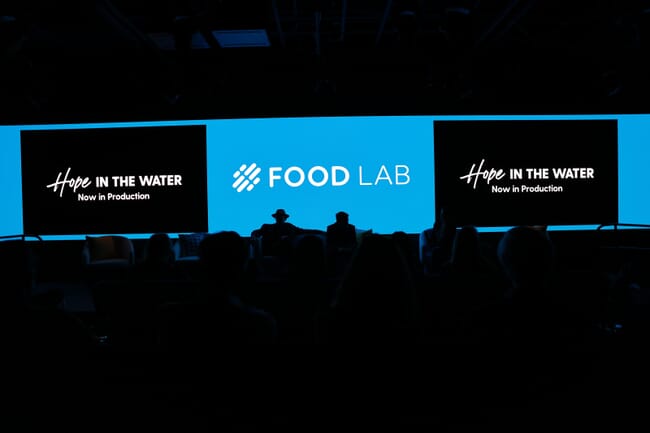 Meanwhile five of the documentary stories have now been completed, two of which have been profiled at film festivals such as the Jackson Wild Film Festival held in Austria in October, while others are set to feature at the upcoming Sundance Film Festival in January. The team is now going through due diligence with a studio for acquisition of the series.
Challenges of 2022
While it's been a largely positive year for Bushman, she is wary of a number of challenges, not least relating to the Norwegian salmon farming sector – a reflection of her role as chief marketing officer of Kvarøy.
"What's going on in Norway now with the tax situation is significant," she admits.
She also reflects on some less specific concerns, many of which relate to the state of the seafood sector in the US.

"There's still a lot of investment needed to ensure the aquaculture industry can fulfil its promise. We need to develop public-private partnerships. But the US is still so far behind on aquaculture policy, we're still not seeing the adoption and acceptance of the industry that we need – even regenerative aquaculture of bivalves and seaweed is still having trouble getting, and holding on to, concessions. There's still a lot of misinformation being circulated about the sector," she notes.
Outlook for 2023
Fed by Blue has a busy year ahead, including an event to mark the 50th anniversary of World Wild Life Day with Jackson Wild and CITES in Washington DC in early March, as well as a return to SXSW in the same month. Meanwhile, they will be raising the remaining funds for the docuseries, as well as for the impact campaign – a not inconsiderable task.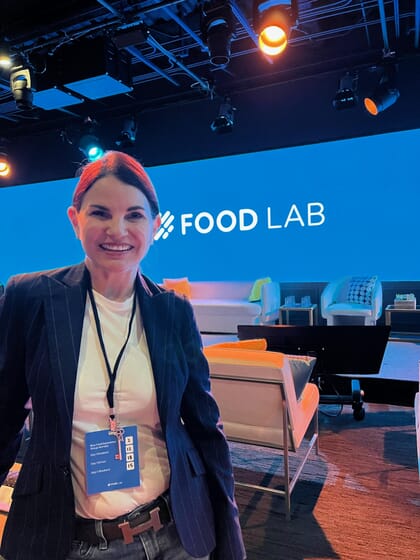 "Documentary filmmakers, producers and studios are still looking at the production of conservation films – documentaries about whales or protecting the elephants from the ivory trade, but there are no documentaries about how important this blue planet of ours is to our food system and food security. The idea that protection can align with production," she explains.
This means that her focus has to be to get studios, filmmakers, producers, writers and investors excited about this topic.
In the words of David E Kelley, the series' executive producer – who is also a 13-time Emmy award-winning writer and owner of Riverence Aquaculture: "Writers write for two reasons: either they are excited about a topic or they feel it is a topic that will be of interest to the studios. They need to understand and get excited about this topic as a first step."
According to Bushman, their series "Hope in the Water" now has the backing of a major celebrity. Each of the four one-hour episodes will feature three stories of which responsible aquaculture is set to be featured as an important part of an equitable and environmentally well managed blue food system. For now, it means that the efforts of Fed by Blue are focused outside of the industry.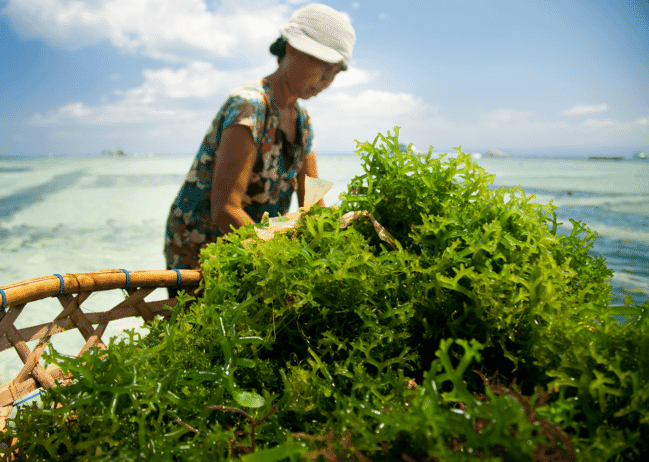 "We're not preaching to the choir – we're not going to industry events, we're really hyper-focused on telling this story to those outside of blue foods who are in communication, in content production and larger food systems thinking," she notes.
Meanwhile Bushman is heartened by the new aquaculture legislation, the Science-based Equitable Aquaculture Food (SEAfood) bill, which was drawn up by Environmental Defense Fund (EDF) and introduced to the US Congress in December. She hopes it will succeed where the AQUAA Act – which is still languishing in the Senate – has so far failed.
"I'm very optimistic about that bill and I personally believe in the work that EDF is doing around this. Given the attention to science-based practices, equality, access and opportunity in the bill we can build the sort of aquaculture systems that we want to see – ones that are diverse and provide opportunities for coastal communities into the future. While it might take a little bit longer to see the sector scale, I think that it a defensible bill that has the best chance of ultimately getting into the water," she argues.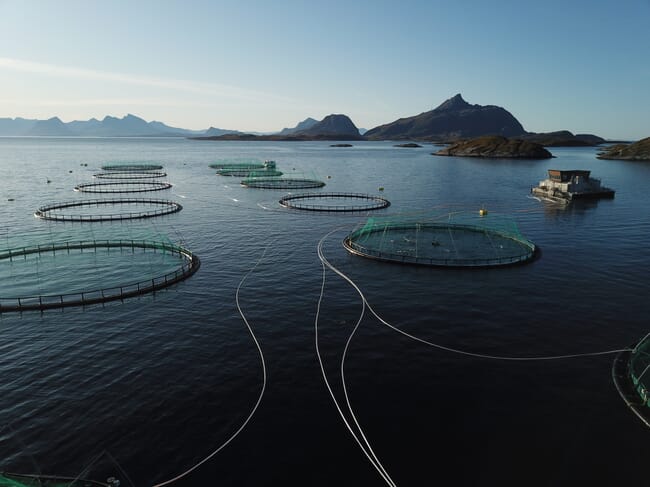 "EDF has come with a strong endorsement from a number of different NGOs, organisations and chefs, producing a bill that holds up in the courts. It has to be science-based and start with a few licences in aquaculture opportunity zones where studies are done, the workforce is diverse and investment is made in education and the seafood is accessible to vulnerable communities.
"It cannot simply be a bill that puts aquaculture at large into US waters, it has to have the highest standards, in alignment with how the Magnuson Stevens Act is for capture fisheries. It has to focus on jobs and growing the economy around fish and seafood in all parts of the US.
"Those that are in landlocked areas, as well as those communities that touch the sea. In similar fashion to how the Independent Restaurant Coalition was able to get $28 billion passed to support the millions of small local restaurants during Covid-19 – every community, every constituency has to feel like they are part of the solution and the economic benefits from its passage. When you localise the direct connection to small stakeholders such as the restaurants that need access to US-grown seafood or those that distribute to them, you have a bill that will pass," she adds.

Bushman understands the important role that the wider aquaculture and seafood community plays and how it supports efforts to broaden the impact of the blue foods sector.
"Invest in communication, align, don't contradict one another – tell the global story as to why there is a bright blue future ahead. Speak about the role you play in it rather than WHAT or the product you are selling. This is still a very new conversation in most spaces. We are at the starting line, the race has only just begun," she concludes.