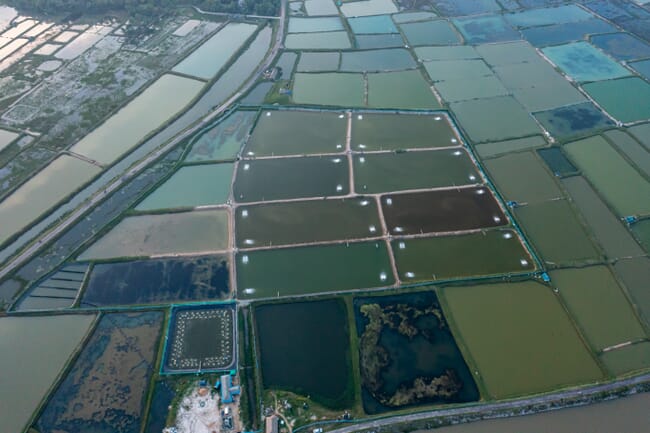 These two topics will be the focus of a half-day discussion at the forthcoming Global Shrimp Forum and – ahead of the event – The Fish Site spoke to this trio of shrimp experts, to find out more about their opinions on some of the emerging trends within these two fields.
Key challenges in shrimp feeds
The key challenges facing feed producers and farmers – and how to address these – will be among the top priorities of the session.
"The most pressing challenge is the current high cost of feed ingredients, shrimp feed prices in Asia have gone up by 7 percent in 2021 and year-to-date in 2022 they have gone up another 3 percent. This is difficult because the ex-farm price has not gone up in tandem, so margins are squeezed. And there maybe a time when farmers don't make sufficient money, so they will stay out for one cycle – it's very easy to do," reflects Ronnie Tan, aquaculture lead at the US Grains Council, who will be chairing the session.
"The second relates to sustainability. That's where you find new and novel raw materials and feed ingredients coming in," Tan continues.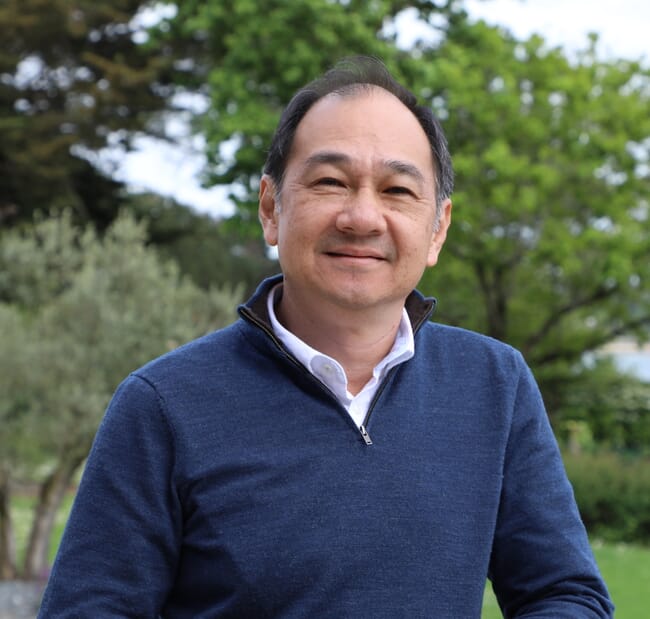 A recent trip to Seafood Expo in Barcelona really emphasised the point to Tan.
"It was the first time I've seen ESG go that far upstream and look at feed ingredients," he explains.
Tan's third point relates to the different values of different ingredients – namely, "whether all feed ingredients are created equal."

"While corn and soybean prices will probably come down in price, the Ukraine war has bumped up wheat costs as well. Shrimp feed uses quite a lot of wheat – mainly for binding purposes – if you remove that there's no real cheap feed ingredient to put in as a substitute, so my crystal ball's a bit hazy at the moment," he notes.
While the rising raw material prices might spell bad news for both farmers and consumers of shrimp, they may bring a silver sustainability lining.
"I can imagine that the costs of traditional shrimp feed ingredients will come down again, but having these increased prices also has a positive side-effect, because now millers are more willing to look into alternative feed ingredients and these alternative feed ingredients are also better for the sustainability of shrimp farming in general, which is one of the main goals of the forum. While price increases have a terrible background, they might also have some positive side-effects for sustainability," notes Brouwer, who is currently director of international business development at Veramaris.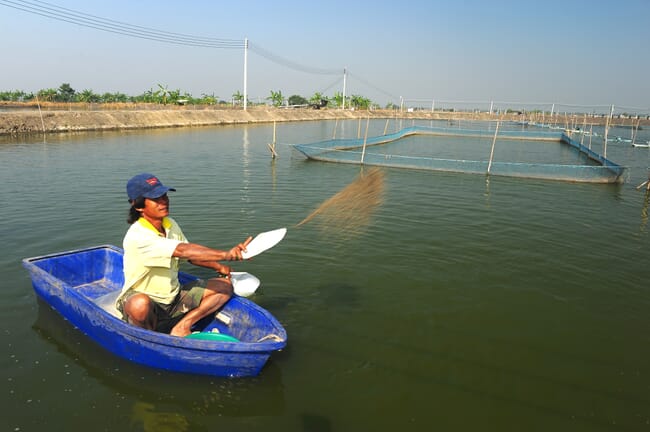 "All industries are affected by an increase in prices, but novel ingredients are being less affected. There's now very little price difference between algal oil and fish oil, for example," he adds.
Brouwer also points out that trials have suggested that some novel ingredients also have benefits relating to yields, performance and lower mortalities.
"Every feed ingredient has its strengths and weaknesses and every one has a place in shrimp feed formulation. Yes, fishmeal is still the standard, but we're not here to say one has to replace the other – with the increasing demand for shrimp feed there's room for everybody," he reflects.
Tan agrees that it's more a question of what is needed in addition to fishmeal rather than instead of it. But, when it comes to novel ingredients – in particular emerging protein ingredients, such as insect meal and single cell proteins – he does add the caveat that it's still too early to really know which is going to be the most successful.

"None of them are commercially available today and none have been used at a large enough scale for long enough [at least 18 months at scale] to be able to see their cumulative effect over the years," he notes.
Functional feeds
Functional feeds are likely to be another key topic of debate at GSF. But, while they might have huge potential the quality – and efficacy – of existing ones is deemed to be decidedly mixed.
"Functional feeds must come into the shrimp sector – there's no other way. If you look at salmon feeds today, functional feeds play a very important role in preventing diseases and this is something that we lack in shrimp feeds. It's coming though and it's even more important in shrimp feeds because shrimp have a very primitive immune system and you can't provide vaccines or even therapy because, as soon as the shrimp falls sick it doesn't eat, so where is your mode of delivery? You can't inject every single shrimp, so improved immunity has to come through functional feeds," Tan argues.

However, he adds that famers are right to be wary of benefits claimed by functional feed providers.
"Unfortunately there are a lot of different feeds out there – there are good ones and bad ones – and for different farmers some work and some don't work, there is no guarantee involved," he observes.
In terms of when to deploy such feeds there is a general agreement that juvenile shrimp stand to benefit the most.
"The nursery stage is the most important. As soon as the shrimp reach post-larvae 12 stage [about 21 days after hatching] they have to be given some kind of functional feed to boost their immune systems," Tan explains.
Technology
As well as the feed ingredients, the technologies used to formulate the feeds – and to deliver them in the correct volumes to the shrimp – are also set to be key topics of discussion.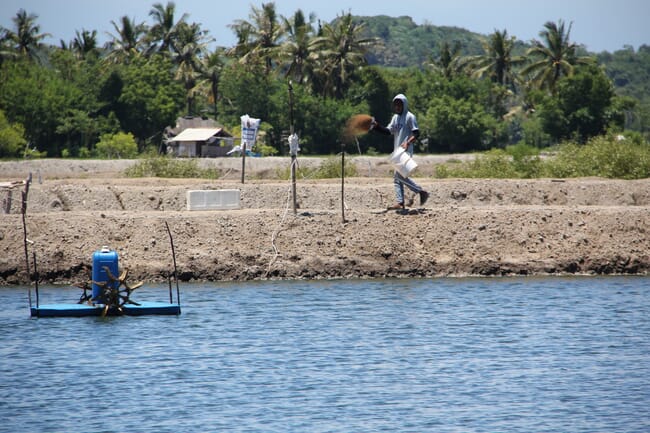 "I like poultry formulation, it's so balanced and exact, whereas shrimp feed, unfortunately is over-formulated – basically you are putting in a lot more money than the shrimp needs. I don't think anyone has been able to determine the total nutrient requirements for either monodon or vannamei. It's important to focus on the digestible amino acids and I don't think that enough research has been done on them," argues Tan.
"We also tend to overfeed, which leads to the wastage of feed, the pollution created by the extra feed in the pond and it turns into sludge, which is a haven for microoganisms and bacteria, and you create a disease situation for yourself," he adds.
Many people in the sector believe that these problems will be alleviated, if not completely overcome, by the advent of technologically advanced (often automated) feeding systems that are able to optimise feeding times and volumes. However, as the panellists agree, the uptake of these devices has been variable.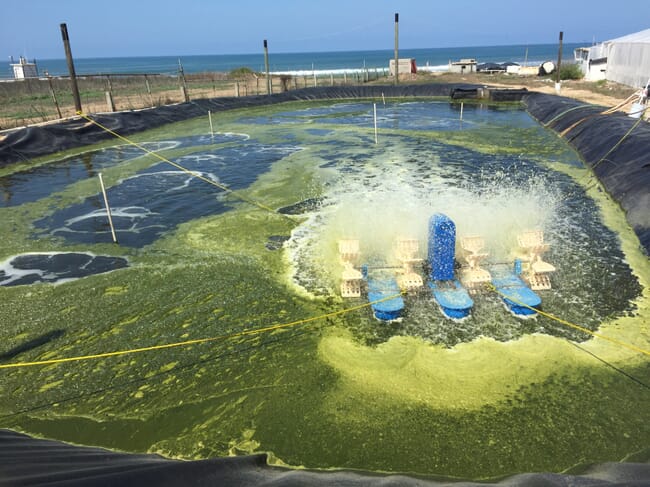 "The adoption of feeding machines has huge potential, especially those with sensors that can detect the appetite of shrimp. But it's very unclear how adoption will be driven – in Ecuador the intensification has been driven by genetics, better water exchange, better pumps and smart, automated feeding. And this has been helped by all the major feed companies partnering with feeding machine suppliers, to make sure farmers not only shift from pelleted to extruded feed, but also start using machines to reduce feed wastage, improve growth and ensure feed reaches the shrimp at the right time," notes van der Pijl.
Meanwhile, in Asia, adoption of feeding machines is much lower, due to factors including the fragmented nature of the shrimp sector and the supply of cheap labour, which makes it harder to convince farmers to pay the additional cost of these feeding machines, he adds.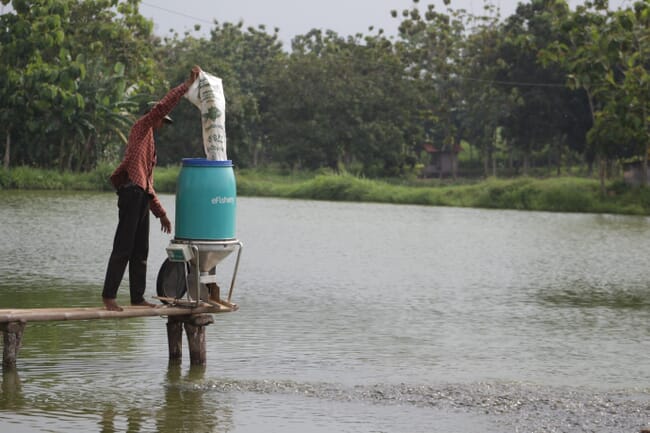 Genetics
Developments in shrimp genetics will also be discussed as part of the session. Like feed, it's an area that's ripe for improvements – with farmers in different geographies looking for different traits. In Asia, as Tan points out, breeding programmes have been so focused on growth that the shrimp have become very susceptible to disease challenges.
"If you select for growth traits you lose robustness, and that has what's been done in Asia – where there's very fast growth, but poor shrimp health," he notes.
"Ecuador and Latin America have gone in the other direction, they've never bothered about growth and stock at low densities, but they have much more robust shrimp, as they are more natural and haven't been genetically selected," he continues.

"Today Asia is building in more traits for robustness while Latin America is building in more growth traits – they will achieve the same destination, but are going about it in different ways," he adds.
Tan also mentions the increasing trend towards bespoke genetics, in order to cater for some of the more localised challenges faced by shrimp producers.
"While vannamei grow best at salinity levels of 10-15ppt, in Asia – particularly in China – they are produced at salinity levels down to 5 ppt, which requires a different type of genetics to be able to survive and do well in terms of growth," he reflects.
van der Pijl also sees a future in bespoke genetics, but adds that it's still too early to know what strains are likely to succeed in which areas in the long-term.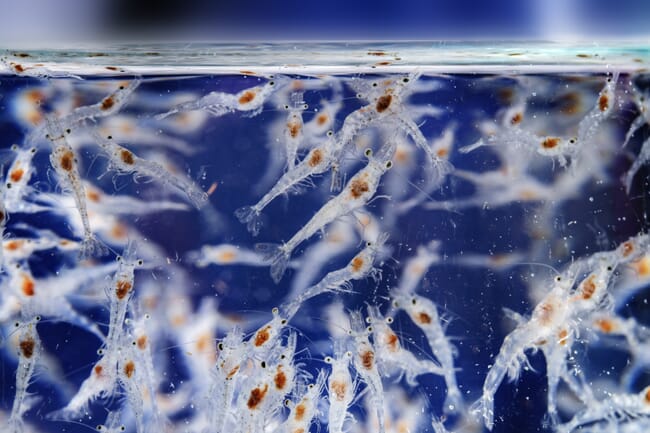 "I think that we are at a very, very early stage of what's possible and even the genetics companies are not yet sure of what will be the winning horse," he argues.
The manner in which genetic selection will take place is also worthy of discussion.
"In the short term there are still so many things possible with mass selection programmes, using high throughput DNA facilities, identifying the best performing animals and their parents and making the next generation with those," notes van der Pijl.
"Meanwhile other companies are focusing on advanced genetics techniques, like genomics, which try to identify those genomes which make shrimp grow faster or perform better. Both strategies are being used and both can still make huge advances in improving performance compared to today's shrimp," he adds.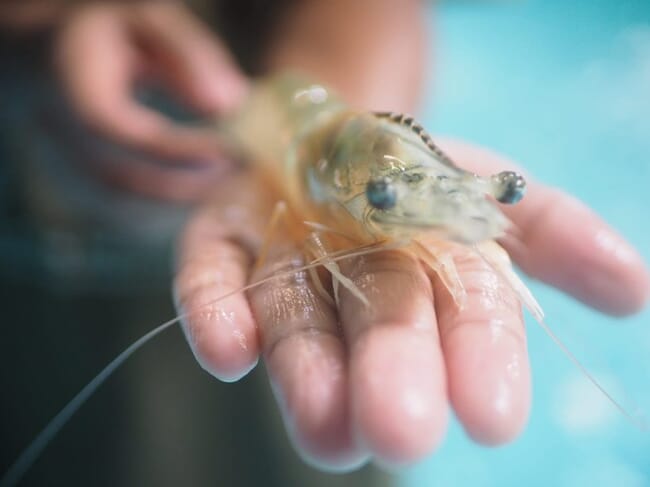 "Family selection is always the best as, unlike mass selection, it reduces the risk of siblings interbreeding, but it takes time and costs a lot of money to keep these families separate. So, as a genetics company, I don't think it's possible to sell enough broodstock to pay for your research using these methods," notes Tan.
"The use of genomics, or SNPs, is a much faster method – instead of going for genetic selection to show a certain phenotypic characteristic you go into the DNA and look for locations along the DNA that correspond to a change in the final animal. Its coming along but still has a long way to go – I don't think any genetics company has been able to master it yet," he adds.
There are also likely to be geographical and numerical changes relating to the companies that provide the shrimp broodstock.
"Currently 90 percent of the shrimp broodstock used in Asia are sourced from companies with nucleus centres in biosecure locations in the US. But I think that over the last three to five years we have been seeing see a shift – catalysed by today's logistical challenges – towards moving part of the production closer to clients, by establishing broodstock multiplication centres in countries like India, Indonesia or Vietnam. Meaning that a larger part of the process will take place closer to where the farmers are growing out their shrimp," van der Pijl suggests.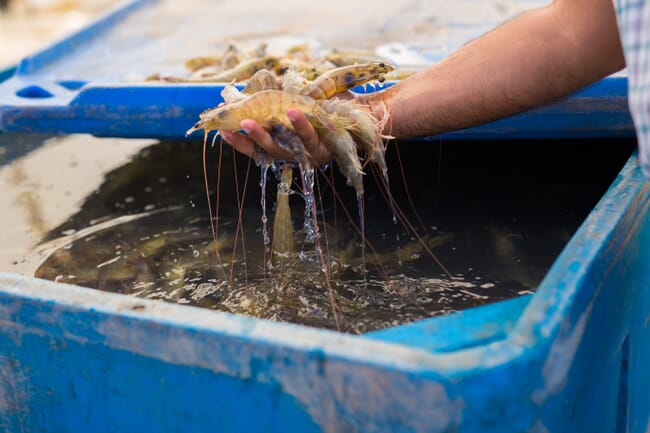 "If there are no flights to India, there is going to be no shrimp production in India very soon – this is how vulnerable a large part of the Asian shrimp industry is, especially as India prohibits the import of broodstock from Thailand because of the suspected disease risk (or politics). This is not so important for Ecuador, which has it's own broodstock, so is less vulnerable," he adds.
One other trend which all three agree on is the consolidation of the sector and Tan points to the dominance of three companies over the entire poultry sector.
"Because of the scientific capacity you need to actually develop these genomic breeding programmes to poultry-like levels, you can imagine that, within 10 years, there will only be three or four world-leading genetics companies in shrimp that will outperform those that stick to more traditional breeding programmes," van der Pijl agrees.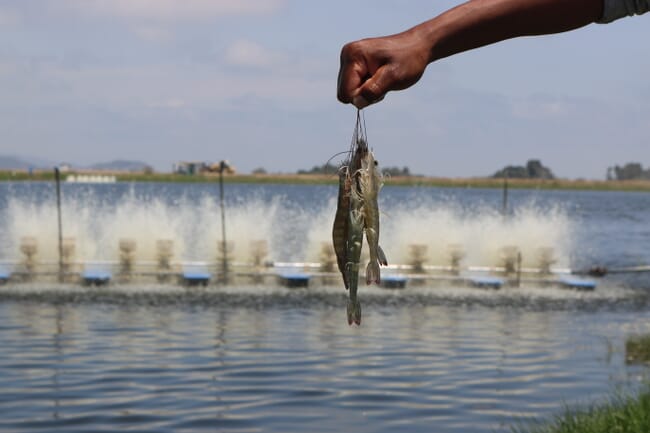 Further information
The feed and genetics session will take place at 9 am until noon on 8 September, day two of the Global Shrimp Forum. It will kick-off with a Rabobank presentation on the global shrimp market, followed by one on short and long term trends in shrimp feed formulation and management by Skretting.
After that a group of leading feed executives will provide perspectives from the countries that they operate in. Following the break an overview of the novel ingredient landscape will be delivered by Kevin Fitzsimmons of the F3 challenge.
Three CEOs of novel ingredient manufacturers, a retailer and a major feed company will then discuss whether the current commodity market will accelerate a transition to novel ingredients. In between, Hendrix Genetics will discuss how to make shrimp supply less volatile.