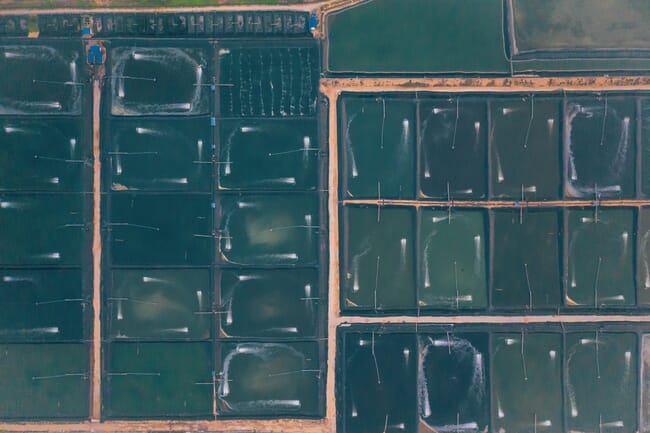 Key issues facing the shrimp sector
While shrimp might be the most valuable seafood commodity in the world, it is a sector that has it share of problems, which the organisers of GSF are determined to address.
"One of the main challenges for the industry, as well as increasing production, is to lower costs, to make shrimp affordable for a broader group of consumers, not just the wealthy, I think that's the industry's main challenge," reflects Willem van der Pijl, one of GSF's three co-founders.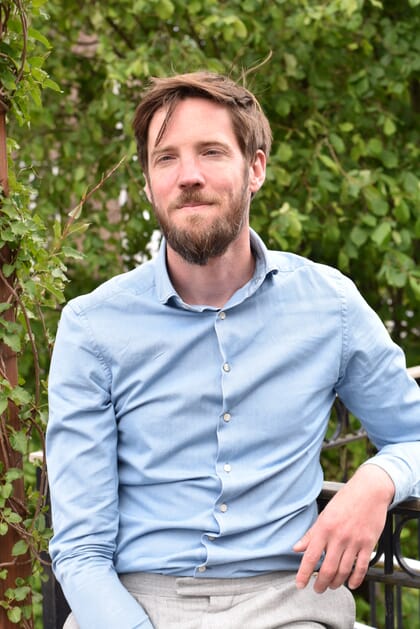 "Costs of labour and inputs are increasing, but the shrimp price will have to come down to compete with other proteins. That means there's a need for improved efficiencies – whether in production, the supply chain or the market place. Those need to be achieved through innovation, sustainability and co-operation between stakeholders. And I think this is exactly what we are trying to address with the forum," he adds.
"There are also a lot of sub-challenges – relating to workers' rights in the factories, to feed ingredients, relating to biodiversity around shrimp farms. There are so many challenges due to the character of production and the character of the species and geographies in which the industry operates. But for me the overall challenge is really how to create efficiency to ensure shrimp becomes affordable for the consumer while allowing everyone in the supply chain to make meaningful margins and livelihoods," van der Pijl concludes.
Chris Ninnes, CEO of ASC, who is another of GSF's founders, highlights the needs to ensure food security, avoid environmental degradation and improve human rights.
"If you look at global trends – continuing population growth, continuing affluence in many important and large-scale markets – these are big drivers in seafood consumption. As people become more prosperous they ask more questions about the products they eat. Seafood is renowned for its health benefits – these things drive demand for more seafood. But you have to make sure that production is not free-riding on the environment's capacity to sustain itself. You need to make sure the industry is socially responsible and that human rights are taken seriously and built into the systems of production," he notes.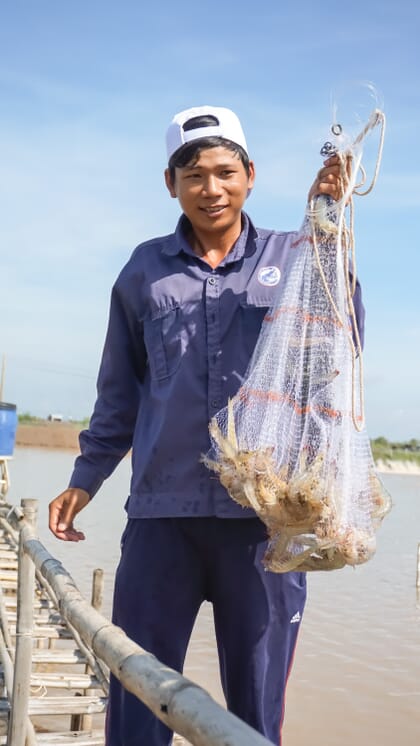 Sustainable intensification is one of the key ways he sees of avoiding many of the challenges.
"Can you grow more shrimp from the same area so that you limit the encroachment onto pristine habitat? The world has to produce more, more quickly, with concern and consideration for the people and the planet – that's a tough thing," he points out.
"Disease transmission, water quality and impacts on the water table are also hugely important and are the sort of things that need to be discussed in the forum. You can bring best practices from many parts of the world and have them shared in a pre-competitive way, to help support a brighter future for the sector," Ninnes adds.
Industry support
If an event can be judged by the number – and calibre – of its sponsors, then the Global Shrimp Forum is set to be a rip-roaring success.

Within four months of the concept being launched, the event has amassed over 30 sponsors from across the shrimp value chain. Even co-founder Jorgen Lund – the man behind the North Atlantic Seafood Forum (NASF), who first came up with the GSF concept – was taken by surprise.
"It took 10 years of NASF to find its first five sponsors, and another five years to reach 30. So getting such a broad range of sponsors, who really underpin the whole value chain, in four short months with GSF is astounding," he notes.
"The response has been pretty stunning," agrees Ninnes. "It shows that there was a clear gap in the market… now it's up to us to deliver."
"It's for the industry and in many ways by the industry – it's only through the industry's participation that the event will be a success. It's a forum for dialogue, a forum for senior leadership to meet and it's neutral. I think all of those things really will engender the right sort of atmosphere for pre-competitive discussions about the challenges that the shrimp industry faces and how, through collective efforts, we can help to address them," he adds.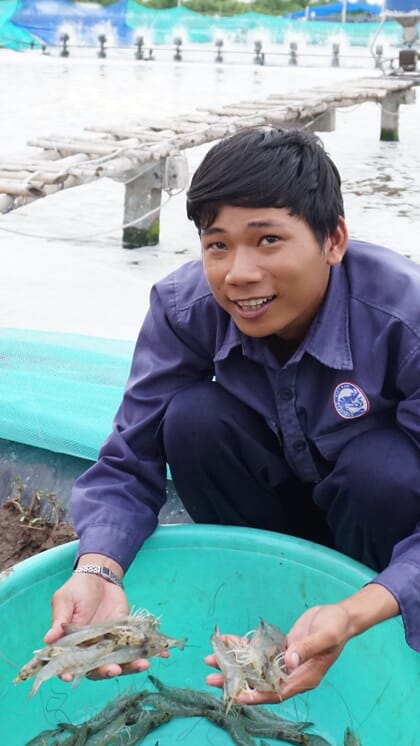 van der Pijl broadly agrees, and hopes that it will encourage the emergence of clear leaders from within the shrimp sector.
"The shrimp industry is so different from other aspects of aquaculture in the sense that it's so fragmented. It's dominated by smaller-scale actors – at the farming, processing and importing levels. Many of the challenges are too big for anyone to solve on their own – I hope that this annual forum will create a leadership group in the industry that can build momentum over the years, solve some of the issues in the industry and create positive energy," he explains.
"While in salmon the top 10 producers account for a 70 percent market share, in shrimp the top 10 account for less than 10 percent of the market, so it's much more of a challenge than in salmon," he adds.
Lund, meanwhile, believes that it should be an effective venue for technology – and knowledge – transfer.
"We can be a platform for bringing technical know-how and innovation – in aspects such as digitalisation and blockchain – to the shrimp sector. Small producers in developing countries need all the help they can get," he notes.
He also sees it as a rare opportunity for delegates to meet fellow executives, from a range of fields – including innovation, finance, policy and sustainability – and to exchange ideas at a time of huge global volatility.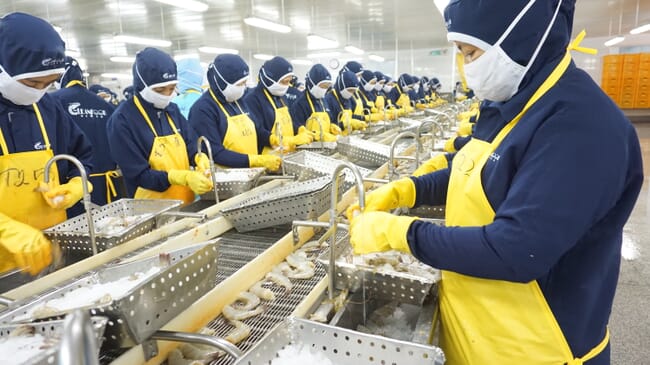 "The interface between the top executives is one of the key takeaways, as it gives them the chance to find out what the other CEOs are thinking. That is extremely valuable and extremely important. By attending GSF you will get insights into vital developments forming the future of the industry. And now is one of the most crucial times in my lifetime – we don't really know how these massive cost increases and inflation will impact the supply chain, of feed in particular," he explains.
Despite the considerable cost of tickets for delegates, the organising GSF-foundation is registered as a non-profit entity and intends to use all net proceeds from the event to improve global shrimp production.
"We'll want to reinvest back into the sector to promote better production practices and supply chain efficiencies – things that will support the sector more broadly," explains Ninnes.
Why Utrecht?
Hosting a shrimp-focused event in a landlocked city in the Netherlands might seem questionable, but van der Pijl notes that his hometown does have several advantages.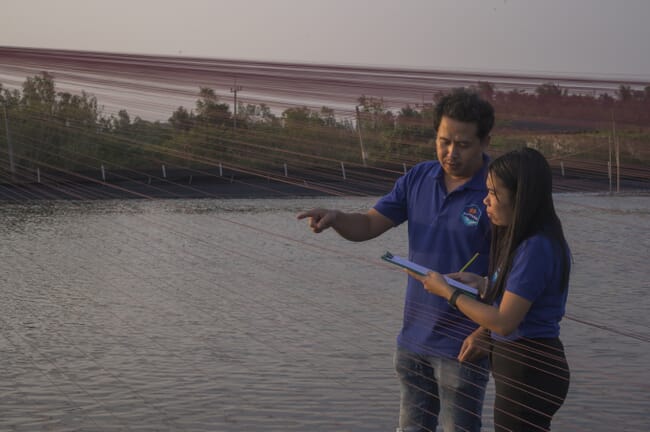 "We don't have a lot of water around here, but we do have a lot of companies and organisations involved in shrimp – within the city we have Rabobank, AquaSpark, ASC. In Amersfoort, 20 minutes away, we have Nutreco, Skretting, Hendrix Genetics. Just across the border, in Belgium, you have the owner of Moana Technologies and the HQ of INVE, as well as at least a dozen shrimp importers. There's an incredible amount of companies close by," he observes.
"The other point is that if you organise a shrimp conference in Asia, the South Americans may not come. If you organise one in South American, the Asians may not come. Amsterdam can be reached by direct flights from almost every major capital in Asia and South America, and Utrecht is only 30 minutes by train from Schiphol Airport, so it should be accessible to all," he adds.
The future of the shrimp sector
The event is likely to offer a range of insights into how the shrimp sector is likely to evolve, many of which are linked to more general trends that should be taken into account by anyone with an interest in the sector's development.

"I think we will see a high level of consolidation – especially of producers and processors, as the larger companies will have the efficiency level needed to stay competitive and will slowly take over farms from these smaller producers who are no longer competitive. Or they will try to include these smaller farms in their supply chain, providing the farmers with need to stay competitive," predicts van der Pijl.
"I expect that the consolidators are not only the processors, but also tech firms – like eFishery, XpertSea and Aquaconnect – who actively focus on trying to provide small-scale farmers with what they need to stay in business and remain competitive. In a way this is also consolidation. It must happen and is happening. You see increasingly intertwined relationships between the tech firms and the larger producers and feed companies. Consolidation is happening as we speak," he adds.
"In many countries consolidation at the farming level is limited by landholding rights. But I think smallholders will become increasingly part of integrated supply chains of tech companies or processors. On their own they don't stand a chance," van der Pijl continues.
Ninnes, meanwhile, forecasts similar trends in other parts of the industry.

"We will probably see consolidation among the tech suppliers too – there's a proliferation of very similar offers in and around technical innovation and I think we'll see consolidation there too. It's very hard for smaller producers to rely on technology if it's coming from six different suppliers," he ventures.
If you could solve one challenge?
Rounding off, we asked the organisers what challenge facing the shrimp sector they'd most like to overcome – be it through the forum or otherwise.
"I've been working for over 10 years in the shrimp industry and met so many bright people who are ready to change the industry. It's often seen as a conservative sector, dominated by family-run businesses, but the next generation of entrepreneurs coming through – both on the production and market side – is changing the sector's momentum. And I'm looking forward to using the Global Shrimp Forum to create more momentum and connect all these bright minds, these people who want to change the industry in a positive way," says van der Pijl.

"I'd like to see shrimp production being de-risked. One of the big risks relates to disease and the fluctuations disease causes – not just to production volumes, but also price volatility. Volatility puts strains on the financing arrangements around production and how insurable the farms are. You need to bring it under control to bring in some of the support services that can provide a safety net for farmers. They're only going to be there when the producers and regulators can demonstrate better control to reduce disease issues," Ninnes concludes.