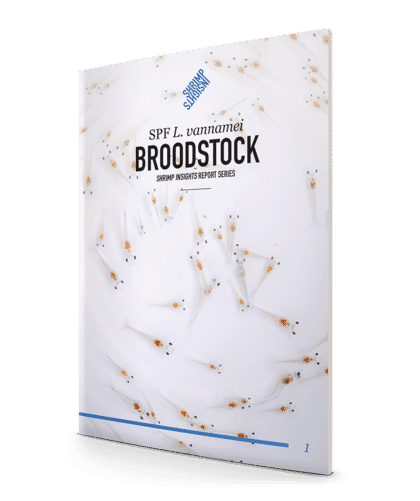 Compiled by leading shrimp sector analyst Willem van der Pijl, the report – which is free to download via https://www.shrimpinsights.com/report-series - includes an estimation of the market size and an overview of trade flows which connect the broodstock markets with the production clusters. This is followed by in-depth profiles of each of the nine most important SPF shrimp producing countries, as well as profiles of the 15 most significant SPF vannamei broodstock producing companies.
"In my publications I always intend to stick to facts and figures only. I do not aim to judge about who is doing good or who is doing bad. My aim is to increase the transparency of the industry and to help people to find their way. To achieve this goal I always invite the companies that I am writing about to display their company information in the optimal way. While doing so, I try to balance, not to insist on publishing sensitive company information and at the same time taking it a step further than only publishing company website information.," van der Pijl explains to The Fish Site.
"For this publication I tried to really involve the broodstock companies in producing their company profiles. I gave them the opportunity to display that information that they think is most relevant for people to know about their companies. Once the companies realised that my aim with this publication is to benefit the industry as a whole, most of them were eager to cooperate and checked, completed and validated their company profiles," he adds.
Overview
The report reveals that, in 2019, the number of L. vannamei broodstock supplied to the market was in the region of 1.3 to 1.6 million, worth up to $89 million.
The biggest markets for F1 L. vannamei broodstock in 2019 were China, India, Vietnam and Indonesia. The remainder was comprised of smaller shrimp producers in Asia – such as Malaysia, the Philippines, South Korea, Sri Lanka and Taiwan – as well as several in the Middle East, Europe and the Americas.
Currently only about 15 percent of the global broodstock market is supplied by domestic F1 L. vannamei broodstock producers, the majority is supplied by imported broodstock. While L. vannamei broodstock production was initially concentrated in Hawaii, there are now four L. vannamei broodstock production clusters, which not only supply domestically but also trade internationally – Florida/Texas, Hawaii, Thailand and Mexico.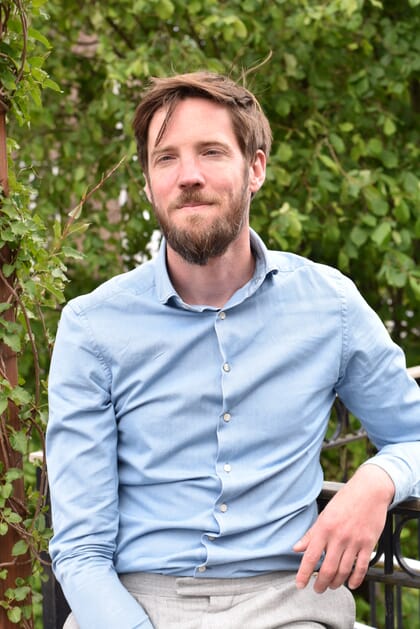 Trends
The report notes a number of trends in the sector – making invaluable reading for investors and producers alike. These include:
The market size for F1 broodstock is expected to increase over the coming years alongside the growth of shrimp production. The F1 broodstock market may grow at a slower pace than farmed shrimp output when the efficiency of broodstock production and survival of broodstock and post-larvae improves.
The market share of domestically produced F1 broodstock increases at the cost of imported F1 broodstock due to the establishment of nucleus breeding centres (NBCs) and breeding multiplication centres (BMCs) in Asia and the Middle East. These NBCs and BMCs can be locally owned, foreign-owned or can be a part of joint venture partnerships. More NBCs and BMCs are expected to be set up in the coming years.
Market shares in China have changed drastically in favour of suppliers from Florida and Texas. While this trend is unlikely to change in the short term, depending on the development of disease tolerance in breeding programs of suppliers from other geographies, suppliers based in Florida and Texas may face increased competition in the future.
In most South American markets, there is generally still no preference for SPF broodstock over all pathogens exposed (APE) broodstock. However, in those countries where farmers invest in more intensive production systems, such as Brazil and Peru, these farmers may prefer to use SPF broodstock, as it performs better in intensive production systems than APE broodstock.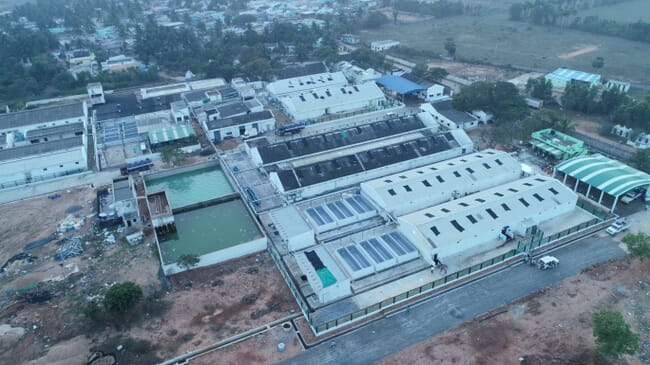 India

One of the countries most extensively covered in the report is India.
"India has one of the strictest import procedures for broodstock in Asia. The whole L. vannamei industry depends on broodstock imports only. Currently Kona Bay Shrimp and Shrimp Improvement Systems dominate the market. CPF and Benchmark don't have access to the market yet and SyAqua only got access early this year. My guess is that competition will increase over the next couple of years. Not only between the suppliers from abroad but also from the local BMCs of the Indian government and BMR Blue Genetics," says van der Pijl.
The report shows that India imported 233,425 SPF vannamei broodstock in 2019, a slight reduction from the previous year, when the country imported 254,270. The decline was due to the fact that farmers were hesitant to stock early and collectively in 2019 as had been the case in 2018 – in April 2018, prices crashed. In 2019, stocking therefore happened later than normal and was spread across several months to mitigate the risk of a price crash collectively affecting farmers' first crops.
Kona Bay Shrimp and Shrimp Improvement Systems (SIS) dominated the imported broodstock market in 2019. Both companies supplied around 100,000 broodstock. Jointly, SIS and Kona Bay accounted for 86 percent of imported broodstock in 2019. Other international suppliers active in 2019 were Blue Genetics, American Penaeid Inc (API), Sea Products Development (SPD) and Molokai Broodstock Company (MBC). RGCA, a local government-owned and government-operated BMC, also produced just over 11,000 broodstock in 2019 (see further in this country profile for more discussion on RGCA).
In 2019 India had 311 hatchery facilities accredited for imports of broodstock. 140 of these facilities – belonging to somewhere between 120 to130 companies – imported broodstock in 2019.
Vaisakhi was India's largest importer of broodstock, importing almost 15,000 broodstock and buying more than 1,000 from RGCA in 2019. The company plans to increase its imports further as it has finished the construction of a new hatchery facility. With its new hatchery, the company's demand for broodstock will increase. In addition to its hatchery business, Vaisakhi is one of the largest corporate farmers in India and is planning to expand into processing soon.
BMR, the second largest importer in 2019, imported just over 13,000 broodstock. BMR also operates its own BMC for which it imports parent post-larvae (PPL) from Blue Genetics in Mexico. With anywhere between 10,000 and 25,000 broodstock produced in its BMC in 2019, BMR is an important player as a domestic supplier of broodstock. Its broodstock production capacity is 80,000 broodstock annually and it is likely that the company's production will increase over the next couple of years.
Sapthagiri Group was the third largest importer of broodstock. Sapthagiri Group has grown rapidly by acquiring or leasing one hatchery after another, and, according to local sources, it currently runs around 15 to 20 hatcheries.
CP Aquaculture India was the fourth largest buyer of broodstock. Although the company only imported 3,600 broodstock, it was also the largest buyer from the RGCA BMC, buying 5,200 broodstock in 2019. CP Aquaculture's total amount of broodstock used in 2019 amounts to almost 9,000.
The report also contains insights into the latest developments in the sector. "Ishi Marine, a leading aquaculture company in Gujarat, last week imported its first batch of Moana P. monodon broodstock and is starting the operation of India's first commercial P. monodon BMC. I'm curious about what this will mean for a potential increase in P. monodon production in Gujarat and other parts of India over the next couple of years," van der Pijl reflects.
Trends in India
Indian shrimp exporters have the ambition to increase farmed shrimp output from 600,000-700,000 tonnes in 2019 to 1 million tonnes over the next couple of years. This has led to an increase in broodstock demand from 234,000-260,000 broodstock in 2019 to 400,000-450,000 broodstock over the next couple of years.
Locally produced broodstock will compete with imported broodstock. However, with the current local production capacity and the foreseen increase in overall demand for broodstock, it is likely that the amount of imported broodstock will remain stable or even slightly grow.
Feed manufacturers and shrimp exports integrate post-larvae (PL) production in their supply chain and service portfolio in order to gain loyalty among farmers and distributors. Examples of companies with PL production integrated in their supply chain are Growel, Avanti Feeds, Devi Seafoods, Apex Frozen Foods and Sai Marine.
Consolidation in the hatchery segment is foreseen. In recent years, groups like Sapthagiri and SVR have been acquiring smaller hatcheries and are gaining market share. The number of companies importing broodstock is likely to decline but the amount each group imports is likely to increase.
"My reports are written in such a way that whether you are well informed about the industry or not, it is a good read which will deepen your understanding about the industry. The report provides you with detailed profiles of the 15 SPF L. vannamei broodstock producers and with detailed company and country profiles of all countries involved in SPF. L. vannamei broodstock trade. It is the first and only comprehensive report about the broodstock segment of the shrimp industry. A must read for everyone active or considering to be active in the shrimp industry," van der Pijl concludes.
The report can be downloaded, for free, via https://www.shrimpinsights.com/report-series