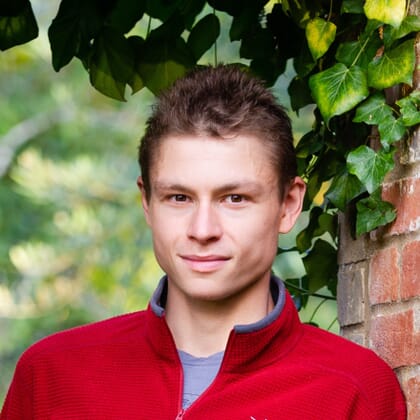 The university is working alongside food manufacturers and has a vision to support the development of a range of consumer-friendly products – such as fish cakes and fish fingers – in which mussel and clam meat replace some, or all, of staples such as cod and pollack.
While such products might be a few years from reaching supermarket shelves – there are still many hurdles to overcome – the mere existence of the project is encouraging for bivalve farmers, seafood sustainability advocates and potentially UK consumers too, according to one of the key players involved in the research.
The academic side is being led by Dr David Willer, who leads a research group at Cambridge that is looking to improve seafood sustainability – with a particular focus on bivalves.
"Bivalve farmers are producing one of the most sustainable meat products on the planet and one of the few foods where the more you farm the more you can potentially benefit the ocean ecosystem, because every farm acts as a reef which can then provide coastal protection, support fish nurseries and help reduce some of the aquatic nutrient pollution in the water. It's one of the few foods that can improve the environment as you consume it," he explains.

"From a nutritional perspective it's a really good food to eat, particularly compared to highly processed meat substitutes. There's a lot more nutritional value in a mussel or a clam. And I think more broadly for industry as a whole this is potentially a really, really big unexploited opportunity – whoever's first to the ball could actually make a lot of money," he adds.
Background
Nomad Foods is one of the largest frozen food conglomerates in the world, owning brands such as Birds Eye, Findus and iglo.
"Nomad produce a wide range of products, which include fish fingers, cakes, and breaded fish," explains Willer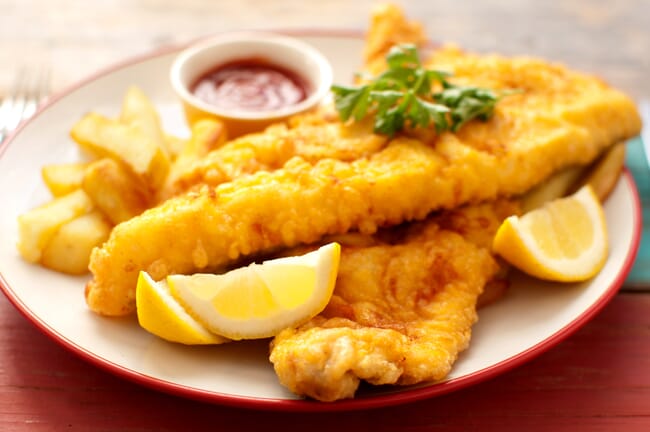 "But they, and other food manufacturers, do have an issue. Cod and pollock stocks are struggling, wild fish capture has remained static for the last 40 years, and so companies are looking for an alternative species to put into their frozen products, and at the same time they're trying to do it in a more sustainable manner," he adds.
According to Willer, there are several alternatives to staple whitefish species.
"At the moment some of the main options include tilapia, salmon and bivalves. Companies are particularly interested in the mussel idea because it ticks lots of sustainability boxes. It can be cheaper than the other options may allow more local supply chains, which could be more resilient to trade disruptions," Willer explains.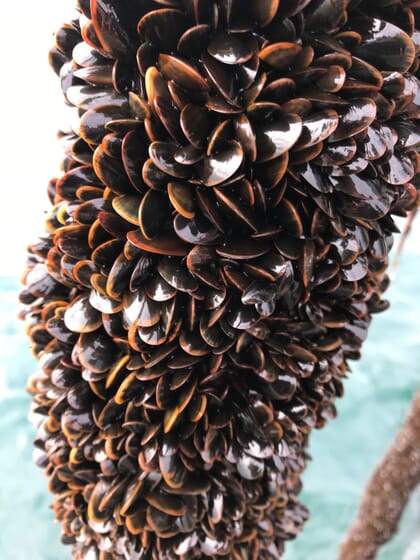 Nomad recruited Cambridge to undertake research for them last year.
"We were contracted out last year to do a large project looking at the potential mass market for mussels in food products. That was a year-long project and Nomad were pleased with the outcome. They have now launched a call to get industry more involved in the area," says Willer.

Indeed, only last week [on 13 April], Nomad issued a press release to coincide with the launch of their Open Innovation Portal, which is open to academics, subject experts, startups and SMEs with the goal of developing exciting new partnerships spanning from the ideation phase through to product development and eventually, launch to market. Activities will include co-developing product solutions, consumer testing, facility testing and funding or building new ecosystems, with the scalability of frozen mussels and other bivalve products, one of four key areas:

As Dr Stella Peace, chief research and development officer at Nomad Foods, commented in a press release: "We believe that great innovation goes together with collaboration and the scale of the challenges facing the food industry today will require partnership if we are to meet evolving consumer needs and our ambitious environmental commitments. As the clear category leader, we are proud to be working on new innovations that consumers will love and that could help to resolve some of the key challenges facing the food industry today.
"The launch of our new Open Innovation Portal builds on work already underway to expand the use of mussel meat and other bivalve proteins to everyday meal occasions within the next two to three years. Since 2021, my team has partnered with scientists David Willer, David C Aldridge and the University of Cambridge to research whether bivalves (clams, mussels, scallops and oysters) could be used at scale as a healthy, sustainable alternative protein source due to their wide availability and ability to absorb carbon. It's exciting to think that the humble mussel could be one of our climate change heroes!"
Obstacles to overcome
Willer's research project identified a number of hurdles in the supply chain which need to be overcome to scale any potential bivalve products.
"If food companies are trying to change consumer behaviour and want to ensure they maintain their sales they need to keep their products as familiar and easy as possible. If they simply substitute the meat inside their fish cake that's much more secure in maintaining their product sales than if they swapped their fish cakes for mussels in the shell or in some sort of sauce, so they do need to maintain the same product format and familiarity to ensure consumer uptake," Willer notes.
However, he adds that one of the key stumbling blocks is the format of the mussels required for the process to begin – the meat needs to be out of the shell, but not cooked.

"One method of getting meat out of the shell without cooking it a process known as high hydrostatic pressure, in which bivalves would be pressurised to around 300 MPa, causing the adductor muscle to denature so the tissue falls out the shell," Willer explains.
"It's a really good technique, but there are limitations. It's typically a batch process rather than a continuous process, which can be tough on production lines, and there are also yet no HHP plants in the UK working with mussels," he says.
"The technology is, however, widely used across the UK food industry – in everything from improving taste to lengthening shelf life in fruit juices, meat and seafood. So we've got the some of the supply chain here, but it's not being used for the right things. It's now a matter of trying to engage those processors to get involved with bivalves," he adds.
Possible products
Several UK food manufacturers now produce a number of cooked mussel meals in sauce, but to build demand there is a need to include mussels in UK seafood staples, such as fish fingers and fish cakes.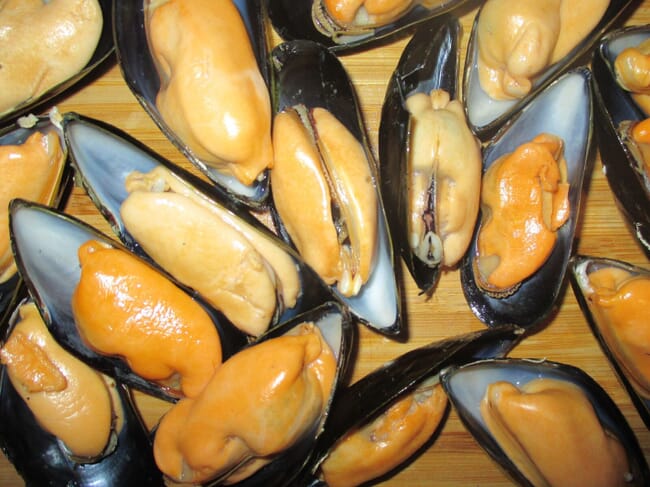 Another avenue being explored involves combining mussel meat with hemp-based or pea-based products, to appeal to the growing "Seagan" trend.
Such products can be developed quite quickly, but require an effective supply chain to be scaled up to a level required by a large food manufacturer.
"From large food companies it can often only be worth launching a product if it's big enough to be part of one of their national brands. And it's very different producing a mussel fish finger in a kitchen than it is in a very large factory where everything has to be done at scale. They have to have everything in place in the supply chain so when they launch they can launch at the correct scale," Willer explains.
Marketing message
While many in the seafood sector are well aware of the sustainability credentials of farmed mussels, Willer's research points to other considerations being more important to UK consumers – in particular those looking to buy frozen seafood staples.

"If you're able to make your bivalve-based product much cheaper then the fish or meat alternatives that's probably going to be the strongest lever to actually increase consumption, particularly in the UK, where we're not prepared to pay as much for food as people are in other countries," he notes.
"Health and convenience are some of the next most important considerations. Sustainability is often a bit further down the list. People say they would like to choose more sustainable products but when it actually comes to the moment of purchase it can tend to be price, health and convenience that are the most important," he adds.
In the longer term, however, Willer hopes that more consumers will become aware of the full range of benefits offered by bivalves.
"Omega-3 is obviously important, but that's something mussels share with salmon and sardines. The key thing about mussels is that they contain more key micro-nutrients than many other foods. These include vitamin B12, iron, zinc, selenium, magnesium and vitamin A. These nutrients are also typically more bioavailable than in health supplements, because they're bound to fat and protein molecules within the animal tissue," he explains.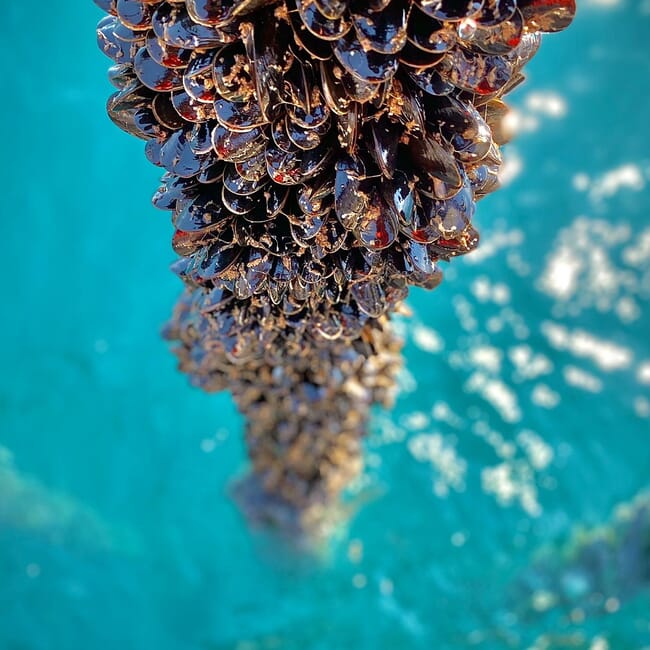 Is processing a problem?
While some of these benefits might be diluted by processing, this doesn't have to be the case, according to Willer.
"If your processing simply means taking mussel meat, shredding it, mixing it with other ingredients then putting it in a fish cake you're not losing much nutritional value. You're making it much more appealing and potentially less satiating by combining it with fat and sugar, which tends to increase appetite, but you're not directly reducing the nutritional value of the mussel meat itself," he notes.
However, he adds that modifying proteins themselves – by potentially changing the colour and the texture – may reduce the quality of the protein.
"Low fibre, low protein, highly processed products tend to be products which people overeat so you can get problems such as obesity developing from that," he warns.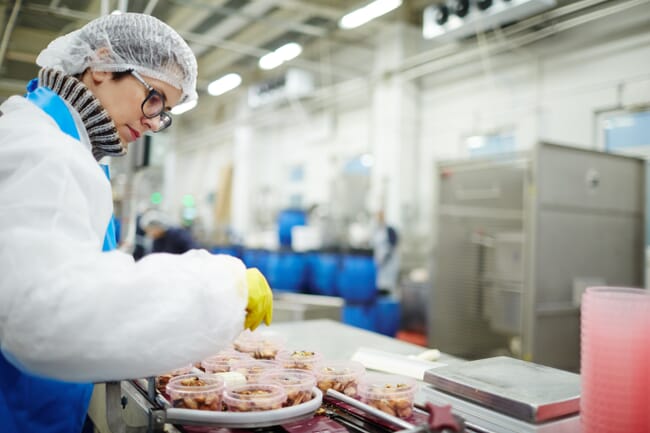 Next steps?
Overall, however, Willer remains very positive about the benefits of eating more bivalves which could be brought about by a company such as Nomad using them in bulk.
UK bivalve farmers are also very excited by the idea – not least if companies source their mussels from European producers, rather then from Chile or New Zealand, according to Willer.
"Farmers are very positive about it, people like Offshore Shellfish [the UK's largest mussel producer] are very keen to find additional markets for their product, it's been really difficult to do that," he notes.
In order for the forces to align, however, an increase in supply chain facilities to process raw products is vital. And, as Willer notes, this relies on a degree of co-ordination from the various links in the supply chain.

"It's kind of a Catch-22 position – companies might not decide to launch a product till they have the scale of supply to launch it on a large scale. That requires enough farmers in Europe producing mussels or clams and enough facilities to depurate and remove shells," Willer explains.
"Equally a new bivalve farmer is not going to set up if there's currently no demand for bivalves, because food manufacturers aren't currently asking for them. So it needs all parts of the industry to move forward together. This is why the middlemen in the supply chain – the organisations in charge of depuration, processing and transport – really need to get involved, to make sure the steps between farm and fish finger are connected," he concludes.