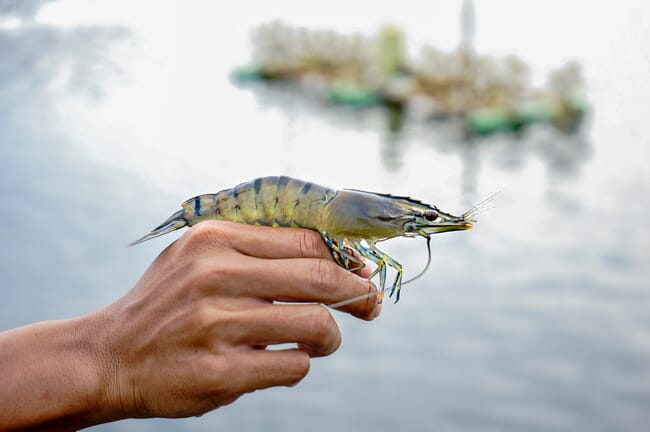 How, where and when this might happen is going to be one of the core themes of a session largely devoted to monodon production at the forthcoming Global Shrimp Forum.
"Monodon has turned from a commodity to a niche product. A few years back only extensive farmers were stocking monodon, at less than five (often less than one) pieces per square metre in non-fed systems. These were sometimes integrated with mangroves in Vietnam, or – in Bangladesh – were basically free-range shrimp," explains Willem van der Pijl, co-founder and MD of the forum, who will be chairing the session.
"Now there are major breakthroughs in monodon genetics which mean that in countries like India an alternative is available for farmers who can't compete anymore in the vannamei market – where prices have gone down, where costs have gone up and it's really hard for small-scale producers to compete with the giants of the industry in Vietnam and in Ecuador," he adds.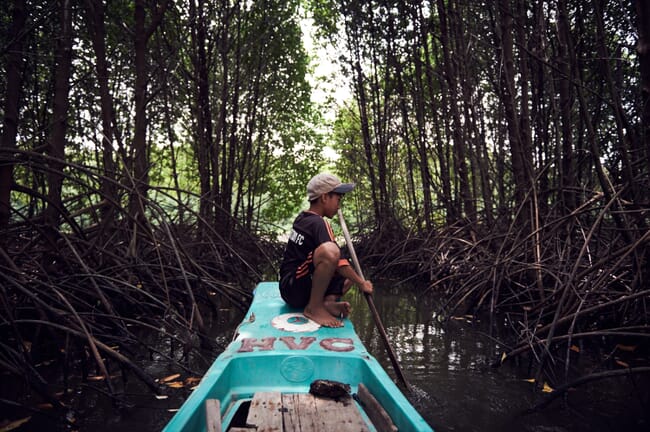 The session will include input from some of the most dedicated monodon players in the world – kicking off with Robins Mackintosh of CP Foods, who will be going into the details of improvements in monodon genetics and their implications for the industry, in particular in China where the species is starting to enjoy a renaissance.
He'll be followed by Dhaval Contractor, a partner in Vaishnavi Aquatech, who will be providing exclusive insights into the new SPF monodon broodstock multiplication centre that the company has developed – and just opened this month – in partnership with Moana, the Hawaii-based shrimp genetics firm.
"India is one country where a transition back to monodon for some of the farmers, and some of their ponds has already started. You can see that for some farmers it's an interesting opportunity not to fully depend on vannamei and to have very high performance monodon that they can grow in relatively low densities in low input production system but still sell significant volumes at competitive prices," notes van der Pijl.

It's a pattern mirrored in Bangladesh, where farmed SFP monodon are gaining ground on the wild-caught post-larvae (PL) that have traditionally been the only option for farmers of this species. This will be the subject of a presentation by Khondokar Mahbubul Haque, director general of the country's department of fisheries.
The trio will then be joined for a panel discussion with Le Van Quang, CEO of Minh Phu, who will offer insights into the monodon sector in in Vietnam – which is thought to be the largest in the world.
"They will discuss trends in monodon production and whether it's likely we'll see a surge in volumes in the next couple of years because of the availability of better genetics," explains van der Pijl.
Meanwhile genetic improvements in giant river prawns (Macrobrachium rosenbergii) will be the subject of talk by Glen Illing, shareholder of Enzootic. This will include insights into the different options for breeding – with 100 percent male and 100 percent female lines of the species each being seen as ways of supplying particular niches in the market.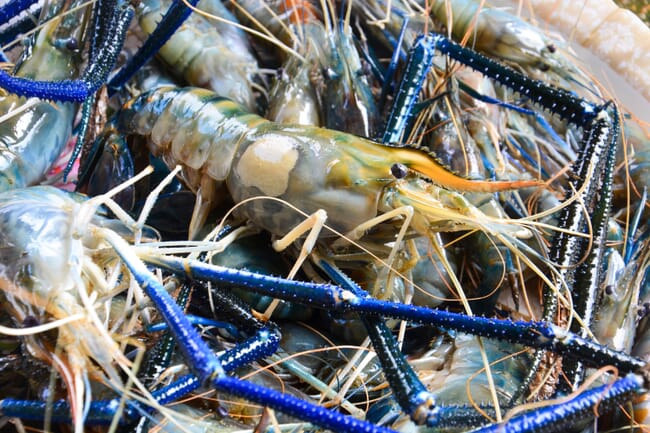 "Traditionally rosenbergii producers have targeted the biggest sizes, using 100 percent male stock, but they have now discovered that their new 100 percent female line grow very quickly initially and so can potentially compete with mid-sized monodon and vannamei," explains van der Pijl.
Illing will also outline the company's move into becoming a vertically integrated producer, following the recent establishment of an integrated farm and outgrower system in Thailand.
Another seminal project under the spotlight will be the development of Primstar's state-of-the-art greenfield monodon farm in Nigeria over the last few years. The journey so far will be discussed by Harm Kampen, who will detail the company's attempts to move into the premium French shrimp market.
The session will be rounded off with a discussion on whether the market for monodon and rosenbergii will be able to absorb a significant increase in production of these species. This will featuring Heiko Lenk, MD of Lenk Frozen Foods, one of the largest processors of monodon from Bangladesh for the European market, and Philippe Blais, quality and sustainability director at Unima Group – which produces premium monodon in Madagascar.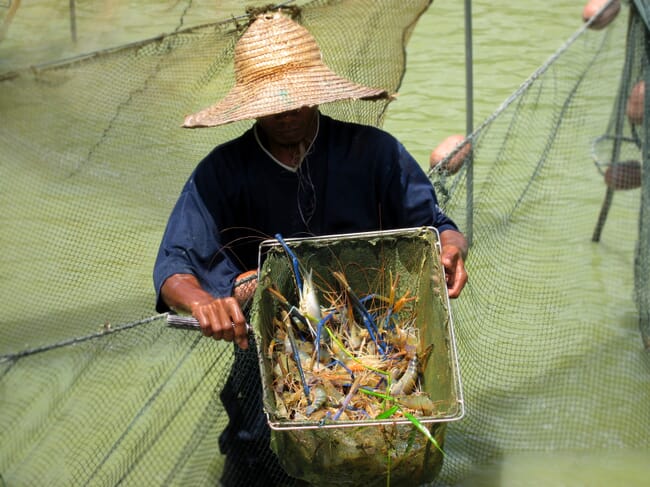 "The main question I would like to answer in the seminar is: 'with these improvements in genetics would it be thinkable for monodon to once again start to compete with vannamei as a premium shrimp species, not only produced by small-scale farmers but also in bigger volumes by semi-intensive producers across Asia, across Africa and maybe even in the future across Central and South America?'," concludes van der Pijl.
Further information
The session on Penaeus monodon and Macrobrachium rosenbergii will take place from 13:30 to 16:30 on 8 September, day two of the Global Shrimp Forum.