Dutch deal to boost Bangladeshi shrimp production
The Bangladesh Shrimp and Fish Foundation (BSFF) and Hendrix Genetics have signed a multi-year memorandum of understanding (MoU) in a bid to improve black tiger shrimp production in Bangladesh.
The deal was signed by BSFF president Syed Mahmudul Haque and Neil Manchester, MD of Hendrix Genetics Aquaculture, in the Hague, where the Embassy of Bangladesh organised a seminar on 'Shrimp Technology: How Bangladesh can be benefitted through Cutting-edge Dutch Technology'.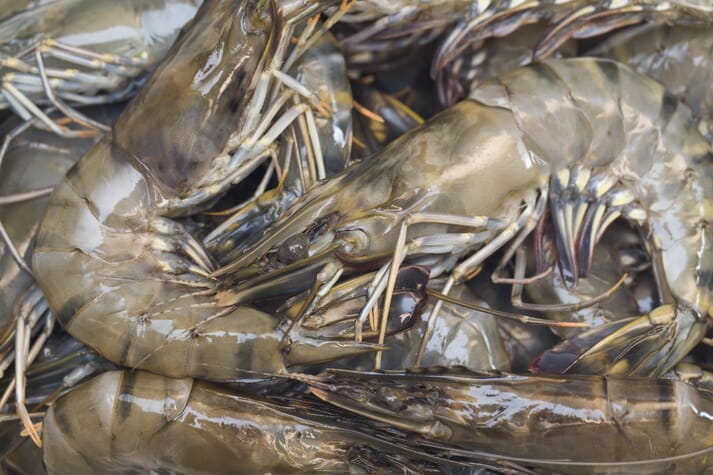 According to United News of Bangladesh, the objective of the seminar was to promote the shrimp sector of Bangladesh through adopting sustainable aquaculture practices as well as marketing of Bangladeshi shrimp products in the Dutch markets.

Dutch experts - Roel Bosma from Wageningen University and Research, Marcel Kloesmeijer from Octofrost, Arjen Roem from Skretting and Robbert Blonk from Hendrix Genetics – gave presentations on the potential of mangrove integrated shrimp farming systems, high-tech shrimp cooking and freezing technology, the latest developments in shrimp feed nutrition, feed management and shrimp genetics.
Dutch organisations Solidaridad Network Asia, the Seafood Trade Intelligence Portal and The Netherlands Enterprise Agency (RVO) jointly organised the visit, where manufacturers/exporters from Bangladesh had the opportunity to interact with the leading importers of shrimp in the EU - the world's strongest market for black tiger shrimp (Penaeus monodon). The Netherlands is currently the EU's largest monodon importer, buying in US$ 89.82 million-worth in 2017.