Women in aquaculture: Mercedes Wanguemert
Mercedes Wanguemert, one of Europe's foremost sea cucumber experts, explains her role in the formation of the continent's fledgling sea cucumber aquaculture sector and why she believes that the echinoderms have huge untapped potential.
Can you provide a brief overview of your aquaculture career?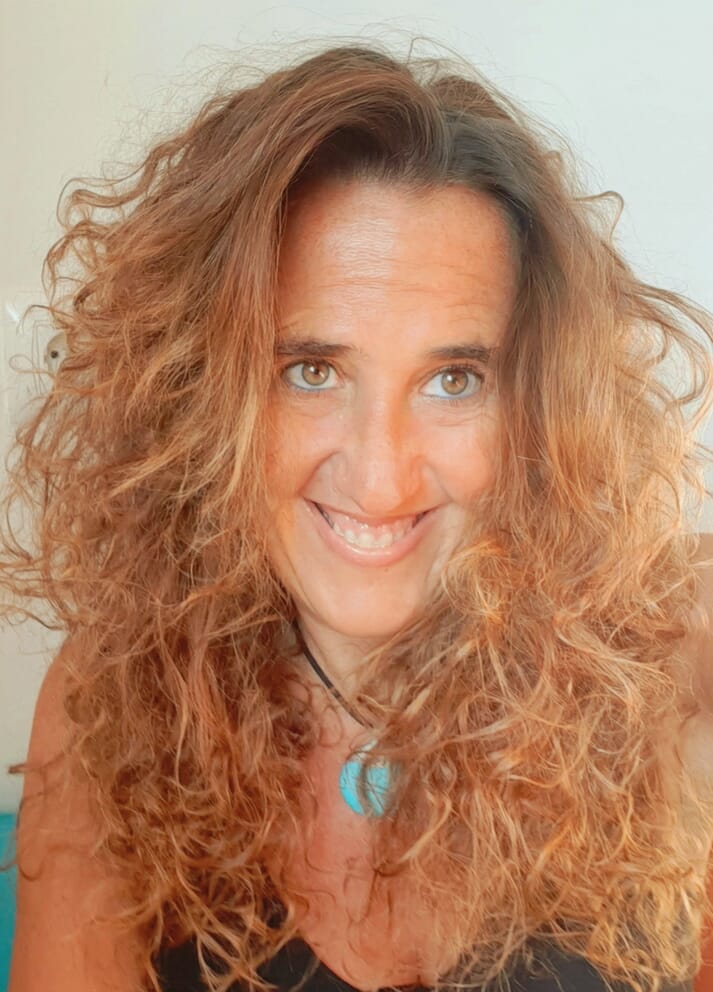 My early work included research into the aquaculture of white sea bream, (Diplodus sargus), mainly to be used for enhancing wild stocks. Later, I focused my attention on restocking sea urchin (Paracentrotus lividus), because many people were working on fish aquaculture, and I wanted to innovate a bit.
My interest in echinoderms increased when I discovered the economic value and the lack of specialists on sea cucumber species from the Mediterranean and NE Atlantic. Therefore, I focused my efforts to further develop their aquaculture.
In those years, I got funds from Portuguese government and European Union for two projects focused on sea cucumbers. The first one, CUMFISH, aimed to identify the commercial species of sea cucumber in the Mediterranean and NE Atlantic regions and to obtain biological, behavioural, genetic and ecological information of all these species.
The second one, also funded by national and international funds, CUMARSUR, was focused on development of sea cucumber aquaculture mainly of Holothuria arguinensis (a typical NE Atlantic species, although it has also arrived in the Mediterranean in recent years) and Holothuria mammata, which inhabits Mediterranean and NE Atlantic waters. Later, new sea cucumber aquaculture projects were funded by public and private institutions and companies. During that time, I've visited sea cucumber projects in countries including Japan, China, Madagascar, Cuba and Panamá.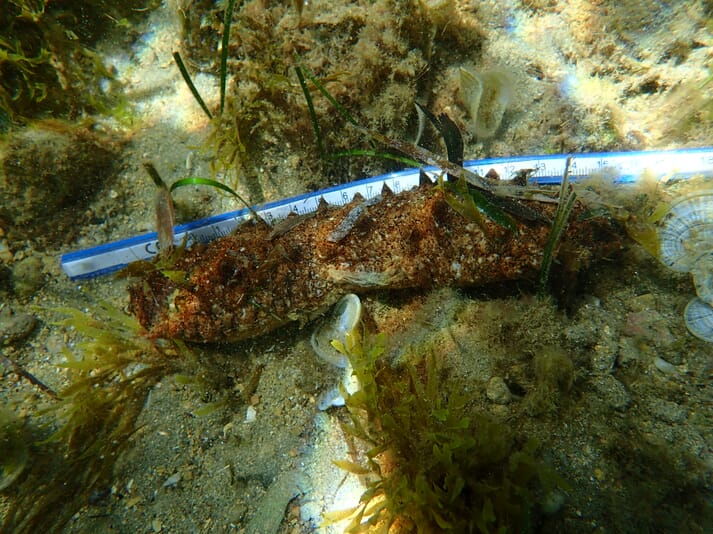 From that moment, I started to collaborate and work with private companies and official institutions to assess the potential of sea cucumber aquaculture in different countries, developing a network of contacts and interested investors.
I left my job in Portugal and move to Cádiz to create the first sea cucumber aquaculture company in Europe; after almost two years working there as director, I decided to create my own company, Wangumar, focused on sea cucumber aquaculture consultancy, working today in several countries including Turkey, Italy, Liberia, Cabo Verde, Spain, Portugal, France and Panamá. After a good experience with this my first company, last year I created my second company, Wangumaqua, which is a sea cucumber hatchery for juveniles, with production located in Gran Canaria.
What inspired you to follow a career in aquaculture?
To carry out the right fishery management of marine invertebrate stocks such as sea cucumbers is really difficult and depends on many factors. On the other side, global demand for animal protein is ever increasing. Considering the current human population and the options to get animal protein from terrestrial farming (which is linked with problems including spatial restrictions, pollution and climate change effects), aquaculture is the best option. This was the main reason I focused my career on marine aquaculture and marine invertebrates.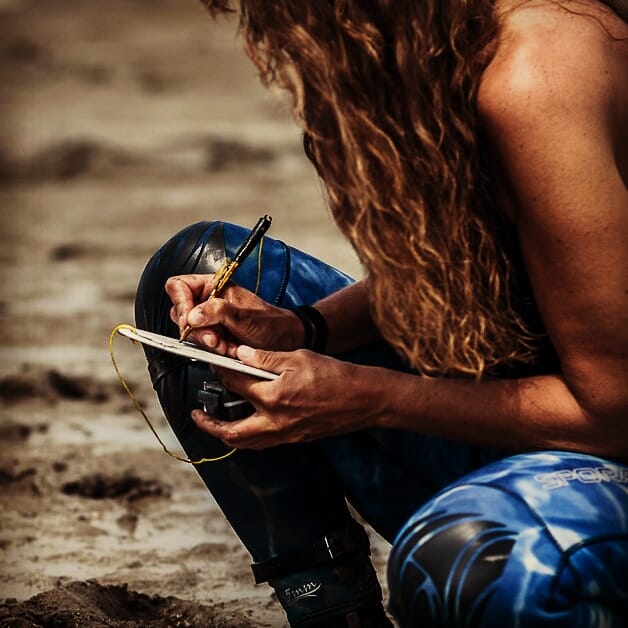 Why sea cucumbers?
Over the years, I met in Europe and America many biologists working in aquaculture – mostly with fishes or bivalves, while few people focused on other marine invertebrates or macroalgae. Therefore, I though that it could be better to dedicate efforts to other target species for aquaculture with lower "professional concurrency" and products with high economic value and demand.
Usually, people think about species or products to be consumed in their culture, but not about other target products in foreign countries, mainly market opportunities in countries with high number of citizens, purchasing power and increasing demand.
I discovered the high economic value of some sea cucumber species and the over-exploitation of their stocks, when I was supervising a PhD student working on sea cucumber taxonomy and genetics in the Mediterranean and NE Atlantic. In that time, Turkey was the first country catching and exporting sea cucumbers from Mediterranean to Hong Kong and China.

I realised that some species could have a high economical value and with an ever increasing demand from Asian countries, but there were issues with the sustainability of their stocks. Therefore, I decided to get the necessary knowledge of the main target species – including their biology, ecology, behaviour and genetics – for further development of their aquaculture.
On the other hand, sea cucumbers offer several farming options including monoculture and integrated multi-trophic aquaculture (IMTA) systems, therefore they could be included in polyculture systems, for remediation of aquaculture impacts from others target species (for example, minimising impacts from fish cages) or for macroalgae production (for example, co-culture with sea cucumber and macroalgae receiving output water from other cultured species, allowing the reduction in the concentration of nitrites, nitrates and phosphates in the water column).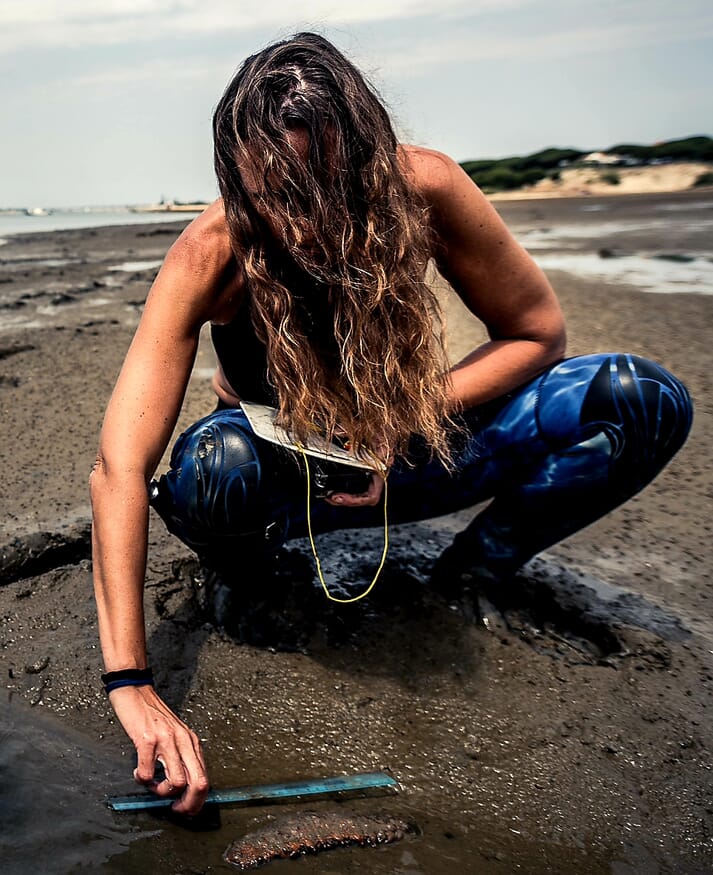 What have been your main milestones in terms of sea cucumber cultivation techniques?
The main milestones were to achieve optimal methodologies to induce reproduction in several species adapted to their different environmental conditions, to obtain also healthy larvae from egg fertilisation in vitro, to reach good survival rates from fertilised eggs to juveniles for "seeding", formulate diets/feeds for larvae, juveniles, first adults and breeders, and develop disease treatments based on natural bio-actives extracted from green algae and terrestrial plants as Carpobrotus sp.
Finally, I think that other important milestone was to step up from the research phase to commercial production and to establish the first commercial sea cucumber aquaculture company in Europe.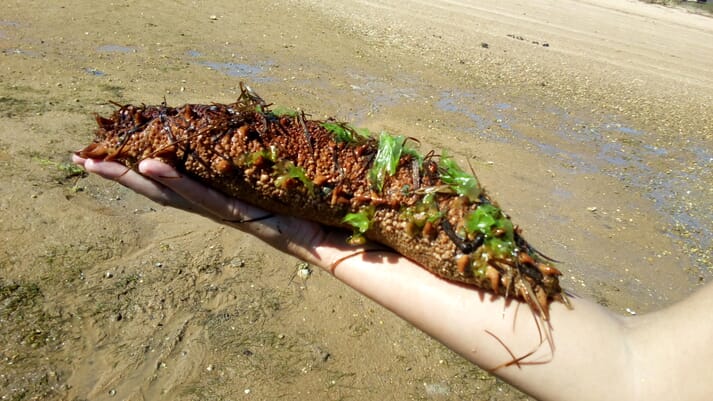 What have been the most successful / exciting sea cucumber aquaculture projects that you've been part of to date?
The first project was when I was hired by private companies to travel to Angola and assess potential locations for sea cucumber aquaculture facilities. It was a great experience, diving during the night to identify the main target species, sharing time, experiences and meals with local people, and defining the best places for sea cucumber aquaculture, including lands close to the Namib desert.
The second project was when working for FAO in Liberia, because several species are being caught there, without management, to be exported to Asian countries.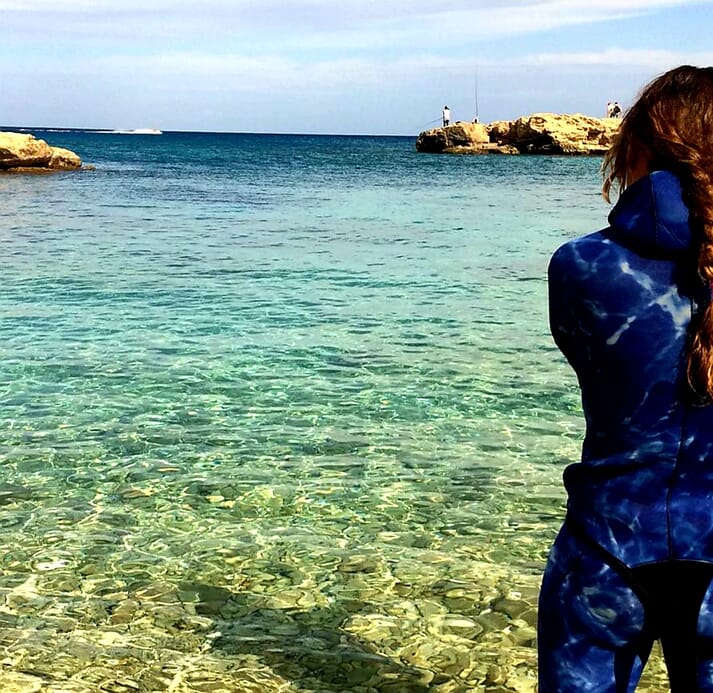 That project, funded by FAO Liberia, aimed to identify the main target species (I identified them with traditional taxonomy characters and molecular barcoding), to carry out a first survey to know more about small scale fisheries, catches, fishermen, the fishery season etc, to develop a first proposal of fishery management focused on sea cucumber, and finally to assess the potential of the country for sea cucumber aquaculture development. I worked mainly on the species identification and aquaculture potential. We had interesting results, with some locations showing high potential for sea cucumber aquaculture development; we also designed pilot hatcheries to be functional in Africa with low cost and created a guide for sea cucumber processing.
Maybe the most successful project was one I recently finished in the Canary Islands, SEACUCAN, which assessed the potential of sea cucumber aquaculture there. It was great to travel again to those wonderful lands and dive into their clean waters, defining the commercial sea cucumber species inhabiting these islands. Interesting results were obtained, not only about the culture of several sea cucumber species, but also synergies with other aquaculture systems operating already in the islands (such as fish cages) and with fishermen. The Canary Islands have a great potential for sea cucumber aquaculture.
How have you found the experience of starting your own company?
During the last decade I've worked to transfer knowledge from research centres and universities to private companies. Also, I have experience of business administration linked to aquaculture companies, as the director of the first sea cucumber aquaculture company in Europe (I carried out the selection of the location, hatchery and nursery design, supervision of works, facilities, adaptation of outdoor fattening areas for sea cucumbers, responsible for feeding of larvae, juveniles, pre-adults and breeders and so on).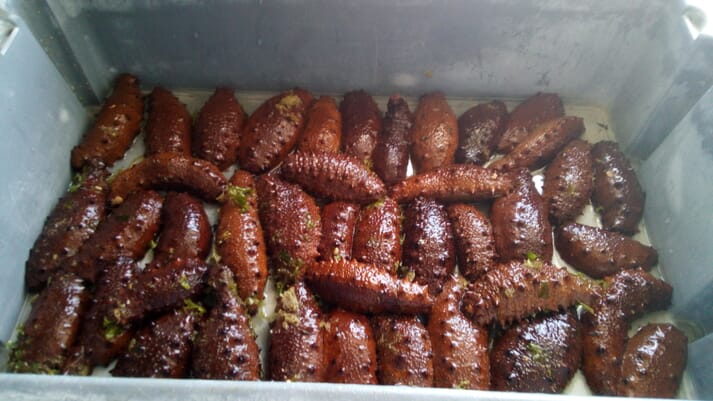 After that experience, I decided that the best idea was to create my own company focused on consultancy for sea cucumber aquaculture, considering that many companies from Mediterranean and NE Atlantic are interested on investment focused on new aquaculture species, mainly in those which can be included in IMTA systems. Also, there are not many specialists on sea cucumber aquaculture of species from Europe and North Africa, in fact we could be counted with the fingers on one hand – maybe two or three fingers are enough!
The experience with Wangumar was really great, but at the same time a bit scary, mainly because you are not receiving a salary each month but all income must be generated by you, while at the same time you are investing in your own business.
However, the final feeling is really good, and I am very happy and proud of my decision. I am working on a subject that really I liked, I believe in the future of aquaculture to provide animal protein to human beings, and working with sea cucumber I can also help the environment, using them in some projects for remediation of impacts from other aquaculture systems.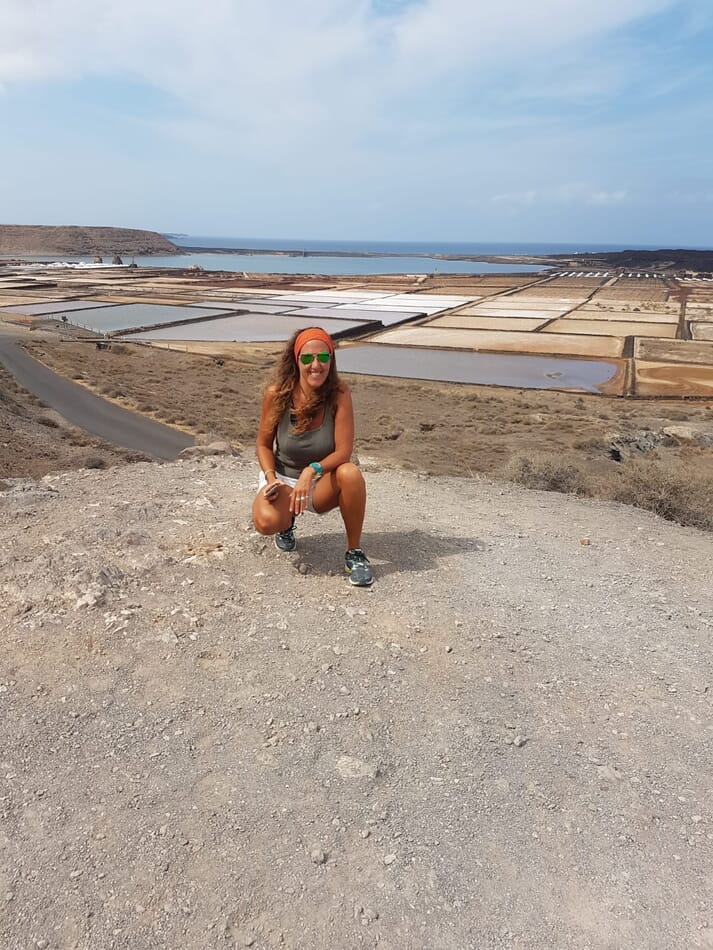 How have you funded the business to date and are you looking for further funding or partnerships?
I created Wangumar with my own funds, it was an important investment for me, but aquaculture consultancy tends to need less investment than a company in aquaculture production.
However, for the Wangumaqua hatchery I am looking for funding from EU programmes and regional/national programmes focused on the blue economy. Also, the idea is to establish some partnerships with some companies for fattening juveniles.
How would you like the business to develop over the coming decade?
I would like sea cucumber aquaculture to become common in Europe and Africa in the coming decade, as it could represent an important income for many countries. In the same way that other aquaculture species are being more accepted and considered as profitable (such as seaweeds) in the last years, it would be good to perfect the "standardisation" of sea cucumber aquaculture for exportation to Asian market.

We should open our minds to thinking about other species or products which could be valuable in other countries. The sea cucumber species from the Mediterranean and NE Atlantic already have a place in the Asian market, because they are being caught and sold in that market for more than 20 years.
The optimal picture would be the creation of two or three hatcheries (no more) to provide sea cucumber juveniles for fattening in the Mediterranean and NE Atlantic areas, and the development of a network of juveniles distribution from hatcheries to fattening companies with two potential outputs: 1) the processing of sea cucumbers into beche-de-mer (via cleaning, boiling and drying), linked to the same fattening companies for further exporting to Asian markets or 2) the sale of animals with commercial weight to the original hatchery to be processed and exported.
Finally, it would also be great to see the development of IMTA where sea cucumbers can be cultured with fish in cages (open waters) or in land-based tanks together green algae which could be used for sea cucumber diets and for human consumption. Sea cucumbers have high potential to reduce organic matter from sediments (by up to 80 percent), and favour the oxygenation of sediment, decreasing the risk of eutrophication. Their culture with macroalgae could also reduce the excess of nutrients (nitrates, nitrites and phosphates) in the water column and sediments.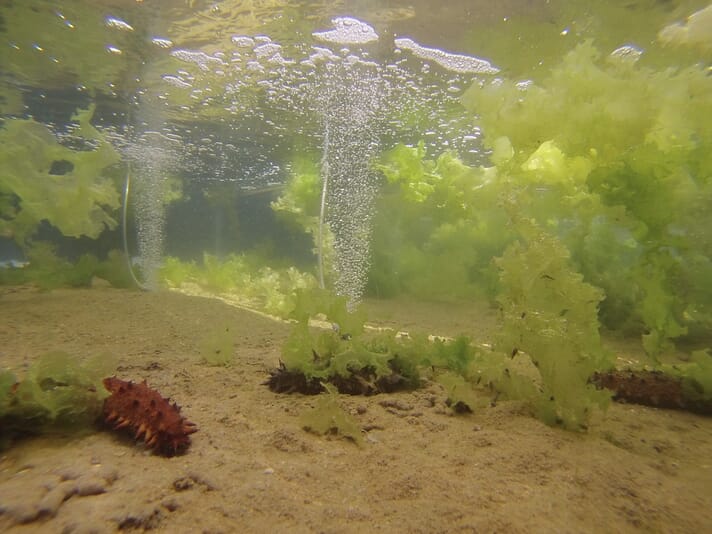 What regions do you see as having the greatest potential for sea cucumber cultivation in the coming years?
Leaving aside the "traditional" countries where sea cucumber are cultured (China, Japan and Madagascar), the greatest potential for sea cucumber aquaculture is in Turkey, Spain (mainly Galicia, Cádiz, Huelva and the Canary Islands), Portugal (Ria Formosa) and probably some African countries from Western coast – mainly Cabo Verde, Senegal and Liberia.
Wanguemert's sea cucumber research took her to China

Collecting wild samples in Panama

Wanguemert's efforts usually begin by taking specimens from different marine environments

Sea cucumber larvae

A sea cucumber "breeder" sample from Portugal

Sea cucumber (Holothruia arguinensis) breeders

Sea cucumber broodstocks

Wanguemert often dives to capture breeder samples

Sea cucumbers can help process marine sediments, making them useful bioremediators

H. arguinensis breeder sample

Juvenile sea cucumbers can be fattened in macroalgae IMTA systems

Juvenile sea cucumber at the fattening stage

After spawning, sea cucumber juveniles must settle on a stable surface

Diving for wild samples in seagrass beds