PanaSea's aquaculture project helps restore Panama's sea cucumber population
A group of researchers working off Panama's Caribbean coast are re-building the local tropical sea cucumber population.
The project is being carried out with PanaSea, a company that specialises in sustainable aquaculture initiatives for sea cucumbers in Latin America.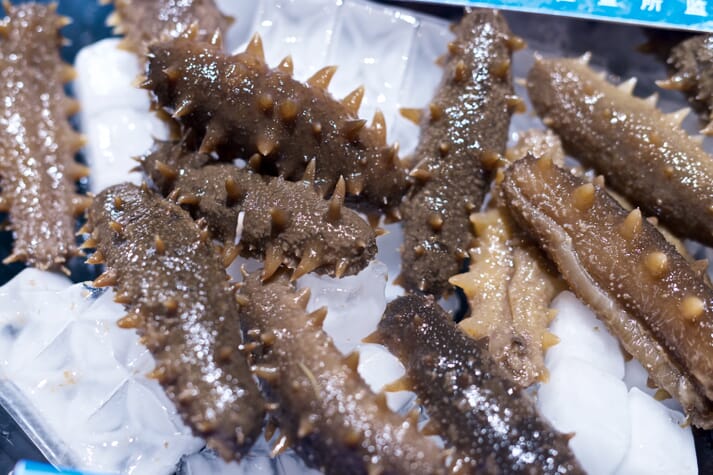 The idea for a sea cucumber hatchery emerged in Nicaragua a decade ago, when PanaSea founder and CEO Daniel Grossman began harvesting, processing and exporting sea cucumbers. However, he learned that the activity was not eco-friendly and after the onset of social unrest in 2018, he restarted a sea cucumber hatchery in Panama.
"I saw that this activity wasn't sustainable because we were harvesting the last sea cucumbers," Grossman told Agencia Efe. "There's a big problem and we need to recover the population of these animals."
The company transformed an abandoned structure in Puerto Lindo, Colon province, into a sea cucumber farm. Now, thanks to $150,000 in funding from the IDB Lab, the Inter-American Development Bank's incubator for innovative development projects, has a laboratory to observe these animals and produce their food.
Sea ranches are operating in the area to assist with the repopulation and proliferation of those marine animals, whose numbers had fallen dramatically due to overfishing to meet demand from the Asian market.

As the sea cucumber is nearly extinct, Panama joined with several other nations of Latin America and the Caribbean in 2003 to impose a permanent ban on their collection, possession and sale. But Grossman worked with Panamanian authorities to secure an executive decree that gave PanaSea exclusive permission to conduct sea cucumber research and development activity in that Central American country.
"The harvest ban is still in place, and sea cucumber exports are not allowed in Panama. We're the only ones who have permission to conduct research and aquaculture," PanaSea's general manager and head of research, Daniel Velarde, told Agencia Efe.
"If we were to do everything in tanks, it would be very beneficial commercially but we wouldn't see a natural repopulation," the executive director of Itaca Solutions, a technical assistance service provider focused on accelerating climate adaptation financing, and head of sustainability at PanaSea, Laura Canevari, said.
PanaSea's mission consists of three interconnected pillars, one of which is to supply the market's growing demand for sea cucumbers. Secondly, the company seeks to leverage those animals' consumption of seafloor organic material and detritus, an activity that prevents algal blooms and protects the health of fish and coral reef populations. Thirdly, the company aims to work jointly with the population in Puerto Lindo with a view to generating a home-grown product and creating jobs in a challenged local economy.
"We believe this can help with community cohesion, creating an identity through a product that's generated locally," Canevari said, adding that a lot of environmental education will be needed to make PanaSea's vision a reality.