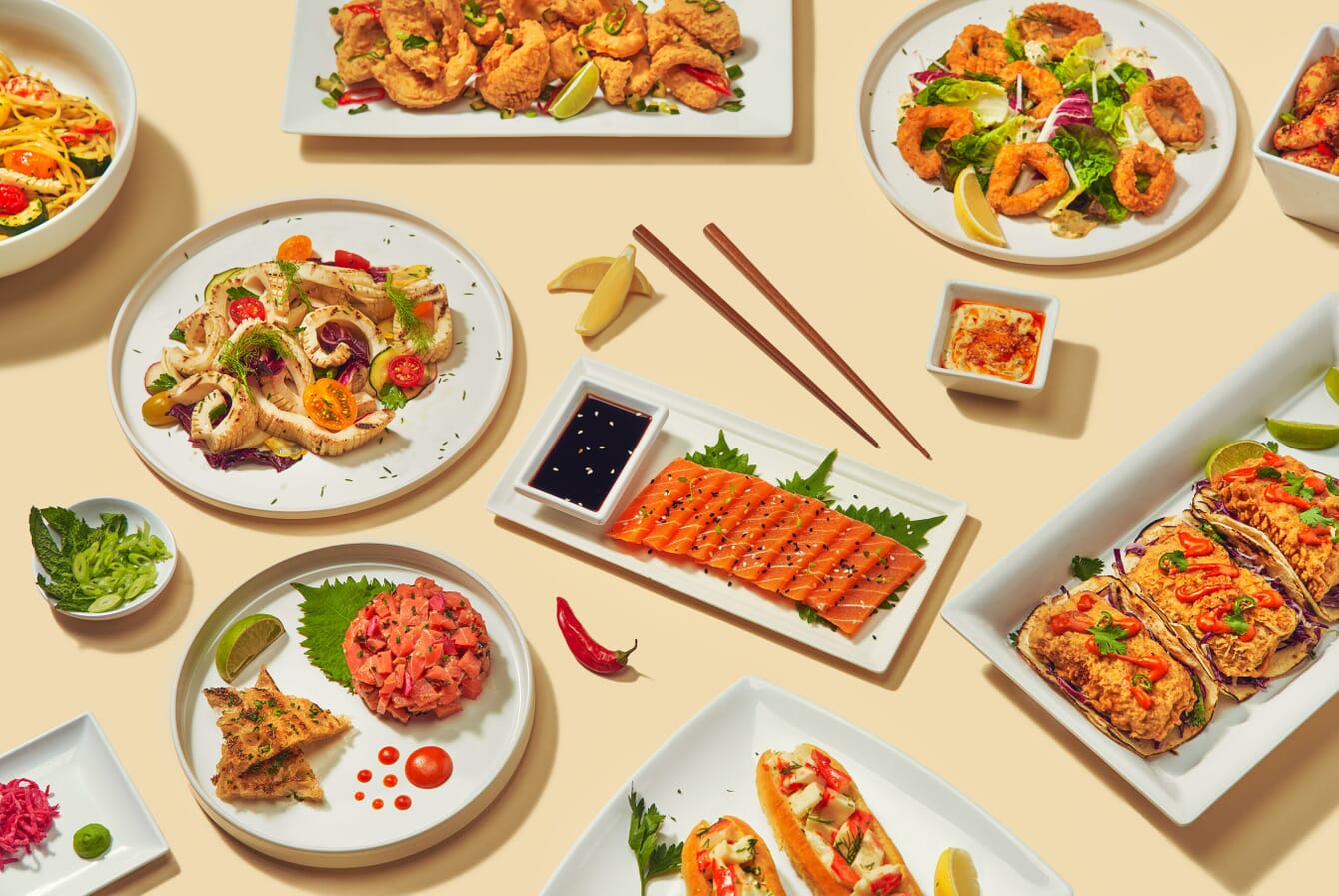 The rapidly growing alternative seafood category is seeing another new entrant. Boldly, a new plant-based food brand, is announcing the upcoming launch of their line of 100 percent vegan seafood. The new product line will include calamari, salmon and tuna sashimi, shrimp, crab sticks and white fish filets. According to a news release, the brand plans to disrupt both the traditional and alternative seafood industry with food offerings that deliver on taste and texture and offer similar performance to conventional seafood.
Boldly is hoping to capitalise on growing awareness of the environmental challenges of the fisheries sector and bring consumers new vegan options that will disrupt the $600-billion global seafood industry. With konjac root vegetable as a core ingredient, Boldly is on a mission to accelerate the proliferation of plant-based proteins in foodservice by creating a positive experience centred around community while addressing health and environmental concerns.
Boldly is founded by Allen Zelden, who is also co-founder of PlantForm, the private label arm of a plant-based manufacturing operation with global distribution across five continents and over 1,000 SKU's on the market. The brand will launch this summer through restaurant and foodservice partnerships across the United States, with the goal of serving flexitarian consumers who are looking to adjust their seafood intake by including plant-based alternatives.
Boldly is offering the first ever preview of its seafood at SEED Food & Wine Festival in Miami, taking place from 26 to 29 January 2023, where they will be participating in tastings, panel discussions and an exclusive dinner collaboration with Planta, one of the most creative and beloved plant-based restaurants in the country.