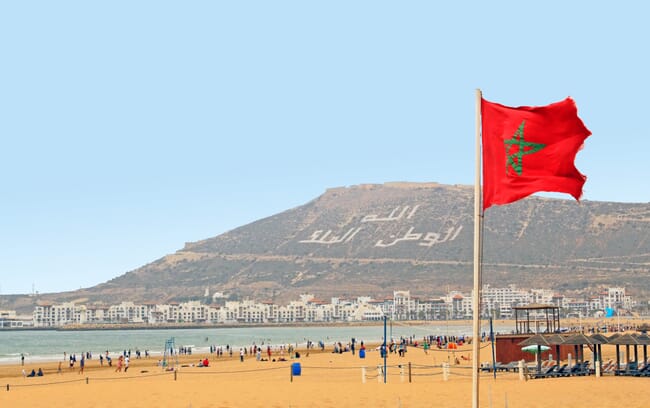 The blue economy development programme hopes to stimulate job creation and economic growth, while shoring up food security and improving the sustainability and resilience of Morocco's natural resources. According to a news story in Afrik21, a key component of the funding will be invested in sustainable aquaculture and tourism projects to help jumpstart the country's Covid-19 recovery. This will include vocational training in blue economy management, training in ecosystem restoration and management and improving climate resilience in coastal areas.
The Moroccan government will use the loan to strengthen natural resource management, develop institutional frameworks and improve strategic sectors that will make the country's blue economy more resilient to climate change. The other component will establish an inter-ministerial commission and regional coordination mechanisms to facilitate coordination between sectors of the blue economy.

Jesko Hentschel, the World Bank's direction of operations for the Maghreb said, "Morocco has a strong potential to develop the blue economy. Its coastal areas already account for more than half of the kingdom's GDP (gross domestic product) and employment, while greater potential remains untapped in established and emerging blue industries, such as aquaculture, seaweed farming and marine renewable energy."
The World Bank says that Morocco's blue economy development programme will create jobs and that the subsequent economic growth will further stimulate the country's recovery from the pandemic. The loan is expected to create 14 new aquaculture operations, including shellfish and seaweed farming. The aquaculture investments will contribute to food security and help preserve marine resources in protected areas. The aquaculture ventures will also promote gender equality and youth inclusion through business incubators and technical support.
Other blue economy investments include estimates and management of wild fish stocks, and satellite monitoring of beaches to measure erosion and coastal development.