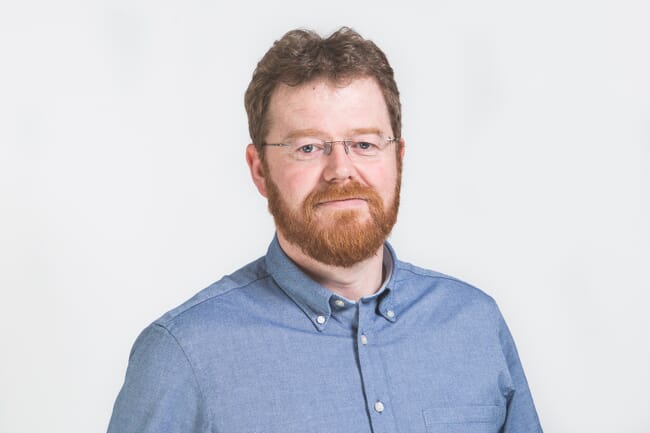 What's the current aquaculture output in Wales?
Aquaculture output in Wales historically has been driven by the Menai mussel fisheries and sadly, they have been massively affected by the live bivalve mollusc ban in Europe of late. Previously producing a maximum output of up to 10,000 tonnes per annum, it has been a massive blow to all involved. While the Menai producers are not members of AIW, it's a tragedy for the sector.
In 2013 the Welsh Government set a target for doubling aquaculture output for both finfish and shellfish by 2020. The Minister with responsibility for aquaculture recently reaffirmed that they was still aiming for the target, even though production has fallen below the baselines set in the first instance and with no currently defined supporting mechanisms for the sector in place at Welsh Government level.
One of the issues with the recording of aquaculture statistics is that they are often a year or more behind the present, so we can only estimate the figures from public sources and our membership. With the live bivalve mollusc ban [from [Grade B UK waters to Europe] in place, output for export has effectively dropped off a cliff edge. While this is a threat to the industry here, it should also be seen as an opportunity to reassess and adapt.

What's the main purpose of AIW?
We set up Aquaculture Industry Wales with the support of The Fishmonger's Company and Seafish, following a number of meetings which took place in 2019 and 2020, in which we discussed the appetite for an organisation in Wales to represent the broad interests of the sector.
The previous forum had been co-ordinated by Welsh Government and it was felt by business owners that, due to a lack of progress in the Welsh aquaculture sector, that an industry-led forum would be better placed to effectively lobby and provide support to businesses developing and seeking to locate in Wales.
AIW has great collective knowledge and experience between the directors and members of the organisation – from research and development, to recirculatory systems and ancillary industries, to the wider aquaculture production sector, including aquafeeds. The fact that we have a range of aquaculture interests within the organisation brings greater depth than if it was purely a producers' organisation.
The founding principle of the organisation is that it's industry-led. Our main purpose is to ensure that Wales is seen as a good location for inward investment, with like-minded businesses and stakeholders within the AIW network willing to partner and support wherever possible.
Are there any exciting aquaculture startups emerging in Wales?
Yes, we have had some interesting investments develop over the last few years, and these have really led to the call to create AIW.
Pontus Research*, an aquaculture research and development provider in South Wales has grown its business and moved into much larger premises and increased its capacity for aquaculture research trials. This has further resulted in an increase in employment in high value jobs within an area of Wales that has been quoted as being one of the most deprived in Europe in the past. With a focus on testing feed and ingredient performance, Pontus has added another dimension to the existing aquaculture service sector in Wales.
KD Aqua Farms has developed a medium-scale RAS system that is focused on the production of non-food specimen fish, but has also expended a huge amount of effort in ensuring the energy requirements of the systems are both cost-efficient and sustainable, as well as focusing on the uses of waste materials from the system to generate additional revenue.
I've had a lot of involvement with Atlantic Edge Oysters and the development of that project in Pembrokeshire that has been a labour of love for Dr Andy Woolmer, who has battled to overcome significant barriers in consenting and licensing, operational approaches and just when they were about the launch on to the market, Covid! At times I feel as if I've not only provided hands-on help, but also acted as therapist, business coach and general sounding board. Despite all the setbacks and issues with the set up on the farm, it is great to see the result of this effort now coming to fruition and the company's quality oysters being so well received by chefs in the region.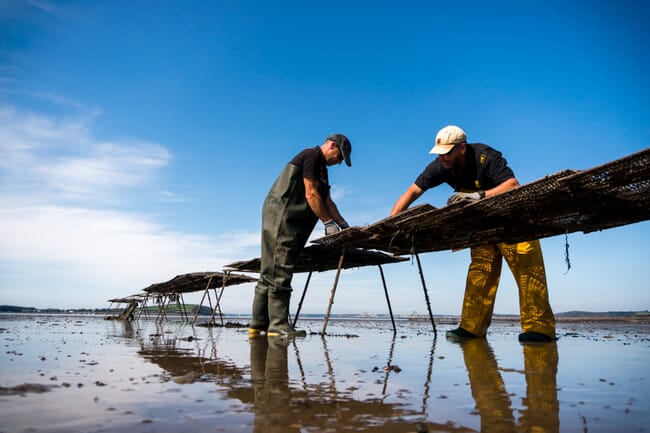 How much would you like to see AIW grow in the next 10 years?
From the current position, there is a huge opportunity for Wales to reposition itself on aquaculture. We have already seen how Mowi and its interest in Ocean Matters on Anglesey has produced impressive results for both Wales and their business.
We need to move away from solely production based-targets to a more mixed development approach for the industry in Wales. We have a sound academic and private research base to help build an attractive location for investment here. For land-based and marine activity we are close to markets in the south east of England, M4 corridor and the north of England.
What are the key obstacles to overcome to achieve this?
We need to work with partners and stakeholders to streamline the process of defining strategic development sites for aquaculture, both for land-based and marine investments. The Welsh Government has only been able to provide guidance within its spatial planning for marine areas and the marine consenting process remains complex and slow, but we have a clearer route to engage with local authorities, ports and other land agents in Wales to develop a portfolio of opportunities for land-based recirculation aquaculture systems (RAS).
A lack of strategy for the sector in Wales has been and still is an issue. A clear strategy is required not just to set aims and objectives for the sector, but also the develop understanding and engendering an enabling culture with key stakeholders. The lack of strategy is definitely an obstacle to sector development and is something we are discussing with the Welsh and UK Governments.
What is clear from some of our members and directors is that there needs to be a step-change in approach to the development of the sector in Wales, and we hope that AIW can drive this discussion and change.

What have you achieved to date and how do you plan to build on this?
It's still early days for AIW and the last year has been challenging in terms of both Brexit and Covid. As a result, I've been busy supporting some of our members through the issues they've had with projects that have stalled through Covid restrictions and markets that have become more difficult to access.
In terms of what we want to achieve, we want to ensure that aquaculture is being talked about – not only as a sector that can successfully develop in Wales, but also what the sector can provide in terms of sustainable food production and the provision of nature-based outcomes. This is much mooted as Welsh Government drives towards developing a sustainable brand identity for Wales, in terms of its food and drink offer.
It is obvious that we need to look further afield for investment into the sector in Wales and, while we have some new, exciting innovative investments taking place, we also need to be more ambitious with regard to attracting medium-to-large-scale investment.
How is aquaculture perceived in Wales – both by the public and by the politicians?
One of the key roles of AIW is to push and promote the development of the sector in the public eye and, critically, with politicians. We are transitioning, having moved through Brexit, and we are open to working with UK Government as well as Welsh Government to ensure that aquaculture is developed to benefit Wales's economy and communities.
The aquaculture sector in Wales has seen mixed fortunes over the last two decades and while the mussel fisheries in North Wales have dominated output, over the last decade we have seen more innovation in the sector in a small number of business. AIW wants to turn this from a small number to a larger number of startups, in both the production sector and aquaculture services and it's critical for these businesses to receive the right support from early stage development to operation.
It's critical for AIW to drive the development of a positive image for the sector in Wales. While the numbers of people in employment in the sector is small in comparison to other food production sectors, aquaculture still has a huge role to play in building a more diverse and resilient sustainable food system in Wales.
The past year has seen a spike in interest in locally produced seafood and members are receiving a great deal of positive feedback about their products and activities from members of the public and local communities. AIW would like to build upon this and help celebrate the role of aquaculture has in sustainable future food production.

What drew you to the aquaculture sector?
My interest in aquaculture began working for Welsh Water on their fisheries estate. The authority sought to provide fishing opportunities for the public on their reservoirs and we reared rainbow trout from fry in an old converted water treatment works. I'd be happy to tell anyone that it was the best job I've had!
This was my first job, having just graduated from Bangor University, and it was after a chance conversation with one of the Welsh Water staff at Llys-y-Fran reservoir in Pembrokehshire that I had the opportunity to work in this sector.
I left Welsh Water and moved into administrative roles with Lantra, Welsh Development Agency and Welsh Government but still maintained an interest in the aquaculture sector, as I was working in agri-food, fisheries, innovation and technology. I left Welsh Government in 2011 and set up a small consultancy, with a focus on fisheries and aquaculture, and supported many businesses over the last 10 years in terms of securing investment and managing projects.
Looking at the bigger picture, how do you think the global aquaculture industry should evolve in order to feed a growing global population?
We are in a very dynamic period of debate in terms of global food production and in Wales the conversation revolves around the state of nature, climate change and building a food system that provides environmental goods and services, as well as being part of a UK food security system.
The rapid growth of the aquaculture sector globally is indicative of the appetite to invest and take pressure off wild capture fisheries and the concept of "peak fish" production from our oceans.
For me, aquaculture has as much to offer the developing world in terms of food production and decreasing dependency on unsustainable food systems as it does the developed. I would like to think that the founding directors and members of AIW have a strong role to play in supporting the global development of the sector as much as they do its development in Wales.
*Pontus Research is part of Hatch's investment portfolio, but The Fish Site retains editorial independence.