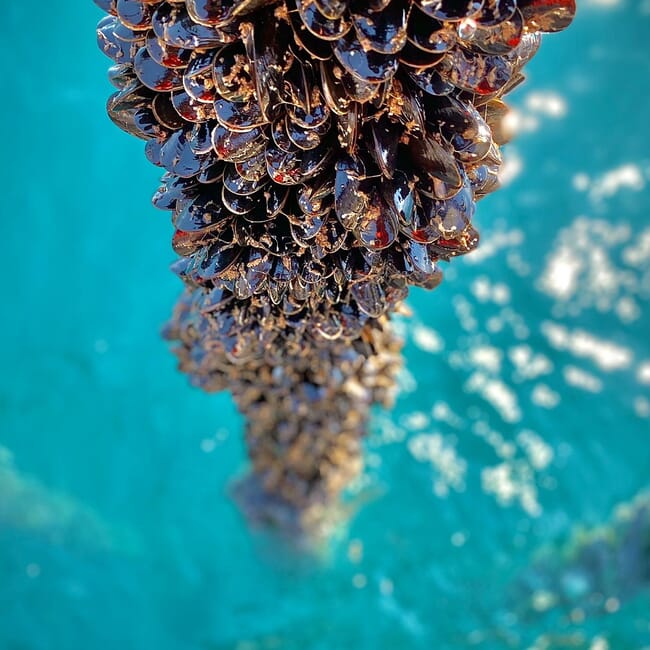 It seems to have come as something of a surprise to many people, politicians and officials, that once the United Kingdom (UK) was no longer a member of the European Union (EU), it would have to conform to the rules for countries that were not members of the EU!
At the end of January, the Commission reminded the UK of this, when they pointed out that the EU cannot import mussels and other live bivalve molluscs from Grade B waters for depuration purposes. This means that, because the UK has traded under third country rules since 1 January 2021, following Brexit, the vast majority of our mussel sales are no longer legal. While this did not come as a surprise to us, it was an unwelcome jolt of reality, that has since caused countless sleepless nights, as we grapple with the thought of an uncertain future.
Ever since the UK started on its suicidal route towards Brexit, we have been poring over the legislation, which left us in no doubt that, without a special arrangement, we would be unable to continue our trade.

Defra, however, took a different view, and assured us that they had come up with an interpretation of the regulations that would produce paperwork to allow us to continue exporting to our customers in the Netherlands. Importantly, Defra categorically stated that they had agreement from the EU Commission that this would be acceptable.
It was this paperwork, all 41 pages of it in three languages, that accompanied our first two trial loads to Europe in the early weeks of January. We had wanted others to shake down the system, but it was important for our customer to maintain supply. So, we took a deep breath and dived in, liaising with our transport company, fish health inspectors, agents in the UK and France, and the French Border Control Post. The necessity of Covid testing for the drivers en-route, added another dimension to the trip.
The first load got to the Netherlands with severe delays at every step of the way, resulting in significant stock losses – these are live animals – and considerable additional costs incurred. Hurdles included HM Customs' computer system, which didn't recognise codes generated by our own customs agents, despite it being the same system; forms incorrectly filled in by fish health inspectors, which had to be swiftly re-done and emailed to the port; the French customs agent only working regular office hours; and the Border Inspection Post officials not really having a clue what they were supposed to be looking for.

That trip took 48 hours instead of the customary 12 hours pre-Brexit, with one piece of paper. The second load made it in just 24 hours, and we congratulated ourselves that we had probably cracked the system and were confident we knew how to improve on things with future loads
Then came the phone call that changed everything, and put an immediate stop to our trade. Indefinitely…
How did this happen? Since September 2019, through our trade association the Shellfish Association of Great Britain (SAGB), we had repeatedly asked for sight of the legal advice and agreement between the EU Commission and Defra. This was not produced until we reached crisis point in February 2021, when it became apparent to everyone in the industry, that the supposed agreement was flawed.
We always suspected that Defra's advice was incorrect, but as they had insisted that our sales would not be affected, we had continued to invest in a business that is dependent on European trade. As mussel farmers, we have to take key investment decisions several years in advance. We currently need to take decisions that will determine production in 2023 and 2024, but we are in limbo, and we have no firm basis on which to make them.

How do we resolve this situation? We need the two sides to step back from posturing and name calling, and to be constructive. There are different interpretations of what constitutes Grade B waters amongst European countries and, even within the devolved administrations of the UK, and this is one route we are exploring. Another possibility is a derogation that would allow the trade to continue in the way it always has. Either option would be in the interest of both producers in the UK and processors in the EU, who also need to maintain their supplies. Their businesses also depend on it.
Our case has not been helped by the popular media, which cannot be bothered to distinguish between a whelk, a crab and a mussel, and just uses the generic term 'shellfish' to cover anything fishy, which is not a fish. It is also not helped when aquaculture is included as part of the fishing industry, by everyone from politicians downwards. It is very different, has different regulations, and different issues.
To be clear, our specific issue is the export of live bivalve molluscs, and our problems are the product of a botched negotiation process, poor communications and a disregard for detail. The result is not a "bump in the road", but a no through road sign, which must be taken down, or our industry will die.
We have spent 15 years developing the concept, technology, gaining permits, testing equipment, creating a market, and overcoming a long list of obstacles, to create Europe's first large-scale mussel farm. Offshore development is championed in every strategy in the UK, Europe and further afield, and is a vital part of the growing blue revolution.
It would be a travesty if the UK's efforts were scuppered by politics. If we go down, it will not be without a fight!