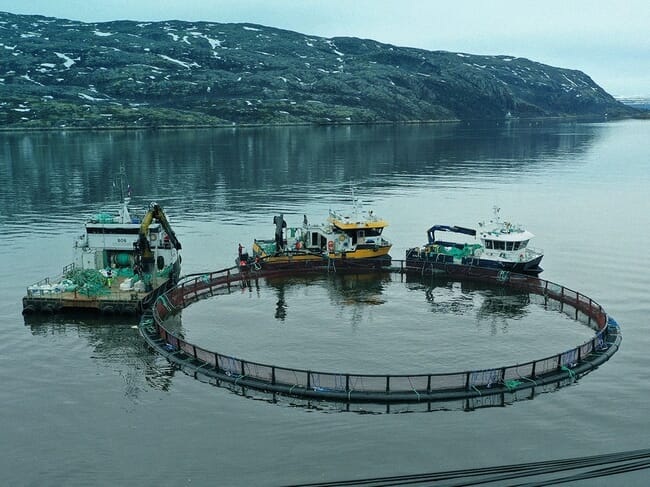 According to the Russian Aquaculture Association (Rosrybkhoz), aquaculture production grew by 8.3 percent to reach 253,200 tonnes in 2021, with trout accounting for 45 percent of the market, carp 18 percent, sturgeon 7 percent and the remainder including a wide range of species such as oysters, mussels and catfish. However, it is expected these figures will be significantly lower this year – with the Russian Ministry of Agriculture expecting a decline of at least 15-20 percent – as the industry has faced a serious crisis.
The country's trout farmers are facing the biggest problems as most of them previously purchased ova abroad – from companies such as AquaSearch, Aqualande and Merke. According to estimates of Rosrybkhoz, the annual volume of imports was more than 100 million pieces. Most of it is currently no longer imported to Russia, while local fish farms are in a search of alternative suppliers.
There are also big problems with fish feed. Traditionally most fish farms in Russia used imported fish feed. After 24 February foreign feed companies – such as BioMar, Skretting and Raisio – withdrew from the Russian market and those few companies that remain in the market have raised their prices.
While the situation has become more stable since April, according to calculations of Rosrybkhoz and some independent Russian aquaculture analysts, fish feed prices have risen by between 40 percent and 60 percent. The reason is the sharp rise in the price of raw materials: prices for fishmeal increased by 40-67 percent, amino acids by 60-270 percent and vitamins by 100 percent. Due to this, many Russian fish farms have been forced to significantly cut their procurements – particularly of feed – this year, calling on the state to provide support.

In order to stabilise the market, the government is currently in a search of investors, who could provide funds for building aquafeed mills within the country, however most of business is not ready to participate in the project due to serious risks, given the current economic situation in Russia.
The farmers are also limited in their options of importing feed from other countries, as feed from countries like Turkey and Iran, according to Russian farmers, contain genetically modified organisms (GMOs), which are prohibited by the Russian legislation.
Another option involves the increase of supplies of fish feed and its components from China. However, due to current sanctions against Russia, many Chinese suppliers are not ready to cooperate with Russian partners or prefer to supply their products at prices significantly higher than real market prices.
The total volume of imported fish feed to Russia, according to Rosrybkhoz, prior to 24 February was 130,000 tonnes per year, with the majority of imports being supplied from Spain and Netherlands. At the same time most of the ova and juveniles for the trout sector were supplied to Russia from Poland, France and even from the US. Most of these supplies are currently suspended.
As Alexey Blinovsky, a senior manager and founder of Aquaculture LLC, one of Russia's largest trout producers, told Krassny Sever business paper, this year domestic aquaculture producers have faced an acute shortage of fish feed components for their formulations. The same applies to juveniles.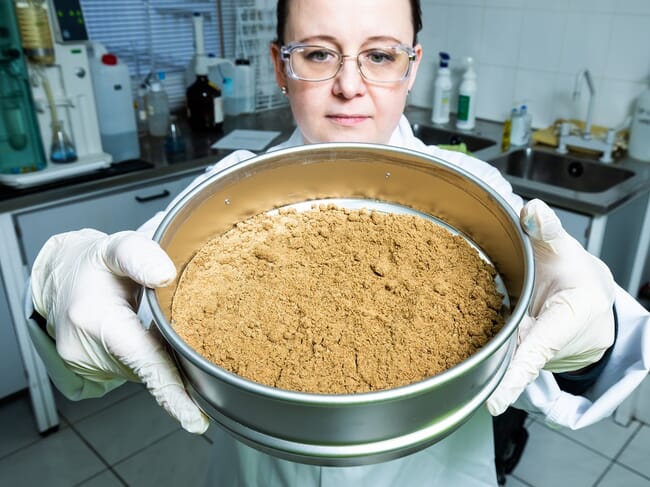 In the meantime, local manufacturers are not able to replace these volumes and increase their production, complaining about the lack of high-quality fishmeal on the market - the main component of feed for trout or sturgeon.
As an official spokesman of Ilya Shestakov, head of the Russian Federal Agency for Fishery (Rosrybolovstvo) explained in an exclusive interview, high-quality fishmeal in Russia is currently produced only by enterprises that operate under investment quotas (a mechanism in the Russian fish sector, which involves the provision of fish quotas for fishermen and processors in exchange for building processing plants and fish trawlers), however their number is currently insignificant.
According to Alexander Malashenko, head of the science and aquaculture department of Rosrybolovstvo, today these factories work exclusively for exports. However, the state plans to redirect the supplies to the Russian market, and is investigating options such as the introduction of export limits.
Another problem is that the quality of Russian fish feed and its components are still significantly inferior to imported varieties. This affects both the growth rate of fish and production costs– as there is a need to feed twice as much fish feed to get the same amount of biomass.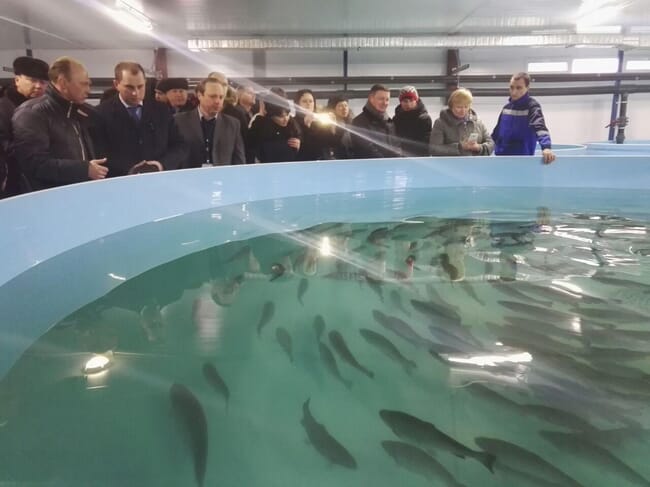 While the Russian Ministry of Agriculture and the Federal Agency for Fishery announced their plans to provide additional funds for the modernisation and construction of feed enterprises in Russia, representatives of local business consider such measures as belated, and say that it takes at least 2.5-3 years to build and launch a modern plant for the production of extruded fish feed.
Rosrybkhoz has also serious concerns about the possible problems of aquaculture enterprises accessing loans, as most of banks have significantly tightened their conditions for the provision of loans to the industry in recent months.
The situation is also complicated by the fact that many skilled fish farmers have left Russia after the announcement of mobilisation in the country, leaving a shortage of skilled personnel in the Russian aquaculture sector. Moreover, the supplies of most of equipment for the building of fish farms were sourced from abroad and after the beginning of the war are no longer accessible. Still, while most of these problems could be gradually resolved in the long term, the embargo on importing trout ova and juveniles, according to Russian analysts, will have a catastrophic effect on the sector.
Shellfish crises
Sanctions have also had a catastrophic effect on farms that specialise in the cultivation of oysters, mussels and shrimp – most of which (around 90) are located in Crimea, as imports of juveniles from the EU have been banned. This could will have serious implications for sectors that were producing around 170 tonnes of shrimp and 1,300-1,500 tonnes of oysters and mussels a year.

As Maria Litovko, Vice-Governor of the Government of Sevastopol explained in an exclusive interview, due to sanctions, most of French partners of Crimean aquaculture producers were forced to suspend the supplies of juvenile molluscs. According to her, in this regard, Sevastopol aquaculturists will have to intensify their work with Russian research institutions for establishing their own selection and breeding centres, as well as a nurseries for juveniles.
Most local experts, however, have serious doubts about the prospects of these plans due to the long payback periods of these projects and the need of the provision of huge support from the state.
In general, Crimean aquaculture is on the brink of collapse, as although the oyster and other local fish farms are located in the coastal zone, (while the ban on going to sea after the beginning of the war with Ukraine did not affect them) the closure of airports hit the logistics hard, as most of these products were supplied to the European part of Russia by air transport due their short shelf life.
As analysts also expect, due to sanctions, prices for most farmed fish in Russia will grow by 20-50 percent depending on the species, compared to 2021.
For a Ukrainian perspective of how the war is impacting the aquaculture sector view Farming on the Frontline.