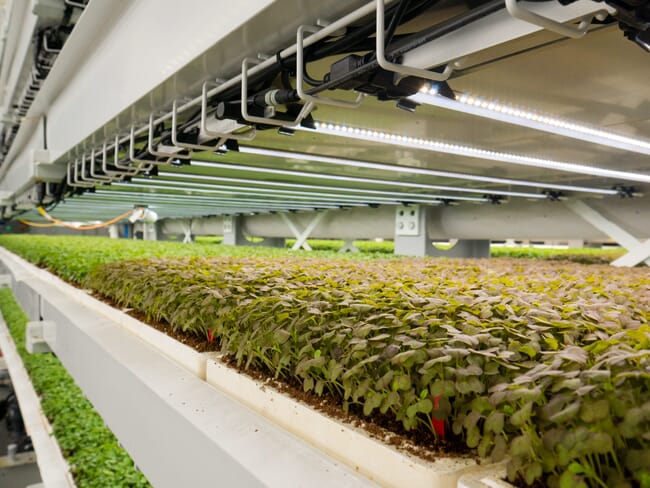 Indoor aquaponic vertical farming company Upward Farms has announced plans to add what will be the world's largest vertical farm to its network. The new 250,000-square-foot facility, located in Luzerne County, Pennsylvania, is slated to be complete and operational in early 2023 – providing fresh, locally sourced microgreens and sustainably raised hybrid striped bass to consumers throughout the Northeast and beyond.

Upward Farms' aquaponic platform combines the precision and scalability of indoor farming with the benefits of whole ecosystem and microbiome-rich regenerative agriculture – waste from the fish is transformed into organic fertiliser for the leafy greens.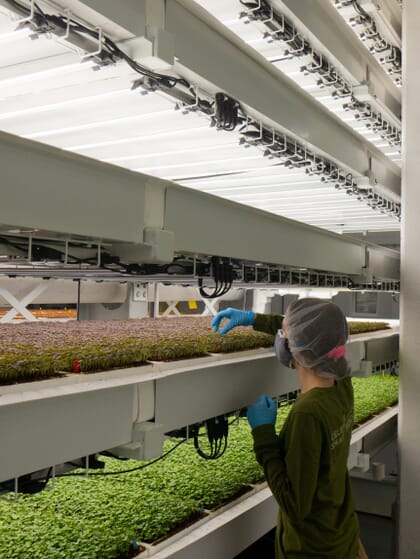 "Farming is one of the sectors that's both highly exposed to the perils of climate change and one of its key drivers," said Jason Green, CEO & Cofounder of Upward Farms. "Solutions for food production that are good for people and the planet are sorely needed. With the construction of the world's largest vertical farm — our third aquaponic vertical farm overall — we're demonstrating the power of nature and nurture. With this new facility, we'll be able to reach some of the most populous areas of the US, and nearly 100 million Americans, within a single day of distribution versus the week it can take to receive products from the west coast. This is a local success story with massive global implications for how and where food is grown, and the next generation of manufacturing technology."

Local production, global impact, unprecedented scale
Upward farms is localising production of what are today among the most dislocated perishable foods — 90 percent of leafy greens are grown on the West Coast and 90 percent of seafood is imported — increasing access to fresh, healthy, delicious and responsibly grown food.
Upward Farms' new facility in Pennsylvania will be 2 to 4 times the size of the next largest vertical farms operated by their sector peers. Not only are Upward Farms' facilities climate-resilient, but they also reduce water and land use by 95 percent. The company's 250,000 square foot (~6 acre) facility will conserve more than 100 million gallons of water and more than 120 acres of land on an annual basis, and eliminate 1.7 million food transportation miles per year.

"I am pleased Upward Farms has decided to make Luzerne County the home of their new vertical farm," said Department of Community and Economic Development Secretary Dennis Davin. "The commonwealth has deep roots in the agribusiness industry and is known for having a spirit of innovation. This, along with our prime Northeast location, makes Pennsylvania an excellent choice for the world's largest vertical farm."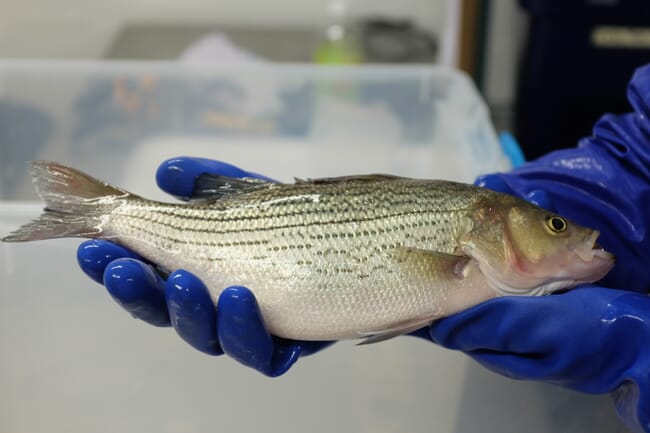 Growth plans
Upward Farms grows high-quality and sustainable produce. Their leafy greens are USDA Certified Organic, non-GMO and free from synthetic chemicals like pesticides and fertilisers. Their hybrid striped bass are certified for Best Aquaculture Practices, free from mercury, antibiotics or added hormones. Upward Farms' washed and ready to eat microgreen salads can be found at Whole Foods Market locations across New York City, and the Company's hybrid striped bass recently made their debut at Greenpoint Fish and Lobster, available to consumers at their retail location in Brooklyn and to diners and chefs across the many New York City restaurants Greenpoint supplies.
Upward Farms plans will construct its new Pennsylvania facility through 2022, with production and sales for the US Northeast beginning in early 2023. Upward Farms is planning continued expansion to new markets across the US in 2023 and beyond.