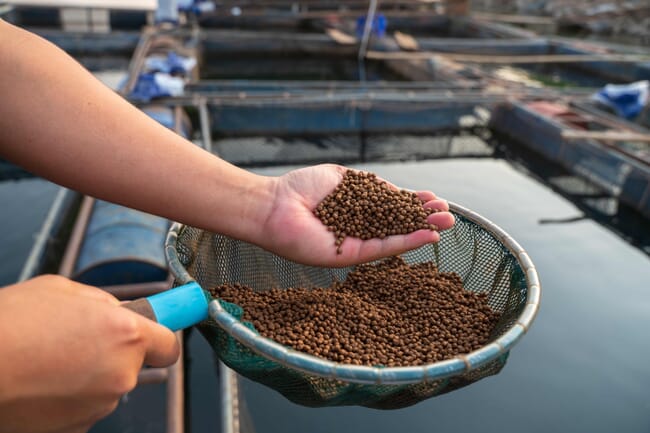 The aquaculture industry is moving closer to replacing marine ingredients for some aquafeeds. According to a study published in the journal Fishes, researchers with the F3 Innovation Network have trialled fish-free feeds on five popular aquaculture species and found that it is feasible to completely remove the fish meal and fish oil from Florida pompano, red drum, largemouth bass and two amberjack species.
Though this is welcome news for advocates of fish-free aquafeed, the researchers stress that additional work is needed in the space. The current studies did not track the progress of fish over their full life cycle. Nor did the researchers identify the optimal inclusion levels for the various proteins, lipids and essential micronutrients for each species. However despite these caveats, the feed trials represent a crucial step towards reducing the aquaculture sector's dependence on forage fish for carnivorous species.
The push for aquafeed sustainability
Aquaculturists have been looking for sustainable nutrition options since the 1920s. Hatchery feeds at the time consisted of raw meats and offal, raising concerns over water pollution and input costs. As practitioners explored cheaper alternatives to animal protein diets, they noted that fish fed solely on plant-based ingredients showed inferior growth and feed conversion rates. Using animal protein-free diets also caused changes in animal physiology and was associated with increased mortalities. At the time, researchers attributed these negative results to plant-derived toxins and nutritional inadequacies – but the industry has since made huge advancements.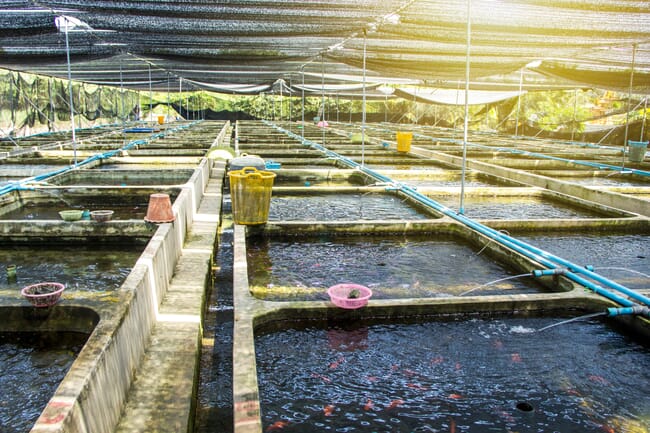 The sector has optimised its dietary formulations and introduced pelleted aquafeeds, leading to significant performance improvements while reducing feed costs by 40 percent. Marine ingredients like fish meal and fish oil and vitamin pre-mixes shored up the nutrition segment and underpinned a larger boom in the industry – aquaculture remains the world's fastest growing food production system today. However, production data shows that much of this growth was in the fed aquaculture sector, putting incredible pressure on supplies of marine ingredients.
Economic projections suggest that if aquafeed formulation remains as is, demand for fish oil and fish meal will outstrip supply by 2030. This scenario has led to major reductions in the use of marine ingredients over the last two decades. The drive to replace fish meal and fish oil isn't solely related to supply warnings – consumer lobbies and environmental groups are voicing their concerns over the ecological and human rights challenges present in the marine ingredients industry. These groups are mobilising and putting pressure on aquaculture nutrition companies to change their ingredient formulations.
The F3 Feed Challenge and Innovation Network
The F3 Innovation network has been working since 2014 to embolden the sector to adopt novel feed ingredients and formulations as a way to reduce aquaculture's dependence on forage fisheries. The consortium of researchers, businesses, feed manufacturers, ingredient providers and NGOs that comprise the F3 Innovation Network have a key philosophy: fish need adequate nutrients to thrive – not specific ingredients. F3's view is that aquafeeds must provide a combination of nutrients in the correct proportion to fulfil the metabolic needs of the fish being cultured. To help shift the framework of industry thinking, the network openly shares the results of its experimental findings and emerging feed formulations that are free of marine ingredients.

In F3's most recent trials, they created novel feed formulations that were free from marine ingredients and used them to culture five teleost species that are sensitive to fish-free feeds: largemouth bass (Micropterus salmoides), Florida pompano (Trachinotus carolinus), two species of amberjack (Seriola dorsalis and kampachi S. rivoliana) and red drum (Sciaenops ocellatus). Across the eight distinct trials, the researchers used feed that contained traditional marine ingredient alternatives like soybean meal and poultry byproduct meal. The experimental feed also used innovative ingredients like microalgae and single-cell proteins. Though there was some variation between the trial results, the researchers concluded that it was feasible to completely remove fish meal and fish oil from the fish diets.
Identifying replacements for marine ingredients
For this report, the researchers highlighted experimental feeds that were the least expensive to produce but provided the best fish performance. They selected protein ingredients from animal and plant sources based on their availability, utility and potential as a dietary component. Poultry by-product meal – a key fishmeal replacement – formed the largest component of the experimental feeds. Additional fish meal alternatives included corn gluten meal (CGM), corn protein concentrate (CPC) and soybean meal. Both CGM and CPC have high protein content and can boast high inclusion levels in aquafeed without causing negative or antinutritional effects.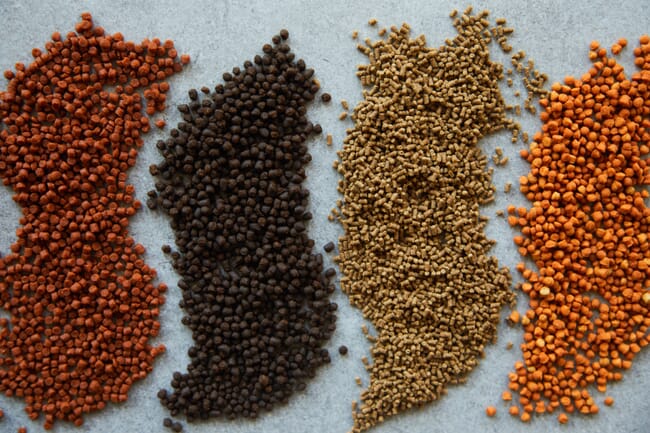 Other promising alternative ingredients included Spirulina, which expresses over 55 percent crude protein content and high poly-unsaturated fatty acid (PUFA) content. When used in high concentrations, researchers noted beneficial effects on animal growth, body composition, pigmentation, immunity and reproductive performance. Other successful fish oil alternatives in the trials included flax, canola and algal oils. See Table 1 for further ingredient information.
Other than the trials with kampachi, all the feed trials were conducted in RAS tanks. The observation period varied from 56 to 126 days, and researchers tracked water quality parameters, temperature, salinity, dissolved oxygen levels and the starting weights of the fish. The researchers also collected data on feed efficiency, feed conversion ratios, fillet yield, nutritional factors and survival. The study included blind taste tests for largemouth bass and kapmpachi – asking consumers whether there were any detectable differences in taste, texture or aroma between the samples.
Observations from the feed trials
F3's analysis notes that the trials illustrate the industry's potential to significantly reduce – and in some cases eliminate – the use of fish meal and fish oil in aquafeeds for carnivorous fish. The recipes were derived from a formulator's experience rather than homing in on the optimal inclusion rates for specific ingredients. The researchers believe that with further dietary refinements like modifying ingredient concentrations and combinations or by introducing of other protein and lipid sources, aquaculture nutritionists could achieve even greater benefits with fish-free feed.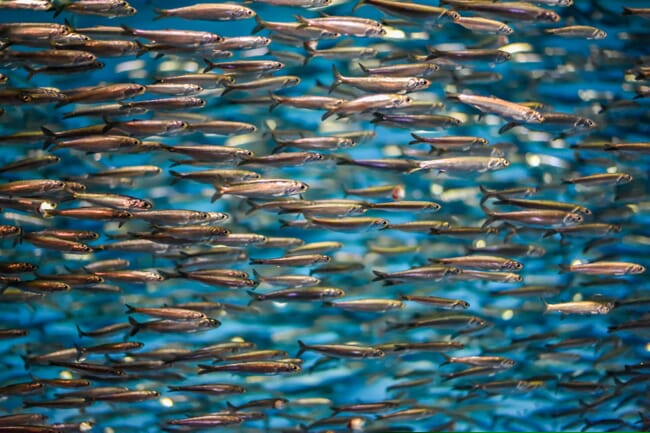 Though this is promising, the researchers note that it will likely be more challenging to replace fish meal and fish oil from feed formulations for marine fish than freshwater ones. They also noted some trade-offs with the experimental feeds. FCRs tended to be marginally higher and fatty acid content in the finished fillets were lower.
For largemouth bass, the researchers noted that weight gain was equivalent between fish fed a conventional diet with marine ingredients and the experimental F3 feed. The cohorts also showed similar feed conversion ratios. There was, however, some variation on production parameters and one F3 feed cohort showed lower survivability. However, the researchers concluded that it was possible to completely remove fish oil from largemouth bass diets based on the trial results.
Taking a broader view of the trial data, the researchers noted that substituting fish oil with vegetable and algal oils had no significant impact on survival across the five species. It also had a limited impact on feed palatability. This suggests that though the fatty acid composition of the feeds varied, it met the fishes' dietary needs – highlighting that there is a certain degree of flexibility in lipid sources for aquafeeds.

The researchers also note that fish oil alternatives come with a potential food safety benefit. Many algal oils that serve as fish oil substitutes are produced through controlled heterotrophic fermentation, which means it is contaminant-free. This contrasts to some fish oils currently available on the market.
It's possible that fish-free diets could yield a marketing boon to fish producers. Fish raised on the diets may fall into similar categories as organics or other premium certified foods. Many of the alternative ingredients pitched for F3 formulations have systems that verify their authenticity and can be readily traced to their sources. Companies may also be able to measure the chemical isotopes in animal tissues to verify their fish-free ingredient status. These different verifications could help boost an aquaculture product's sustainability claims, making it more competitive in retail and food service environments.
Results from the consumer taste test – though small – suggest that opting for alternative feed ingredients may not result in lower consumer satisfaction. Of the 25 consumers tested, 48 percent preferred largemouth bass fillets fed a fish meal and fish oil-based diet, 40 percent said they preferred the F3-fed fillets and 12 percent indicated no preference. Similar tests for kampachi revealed more favourable results, with 62 percent of participants preferring the F3-fed fish and 19 percent being unable to discern a difference between the two groups.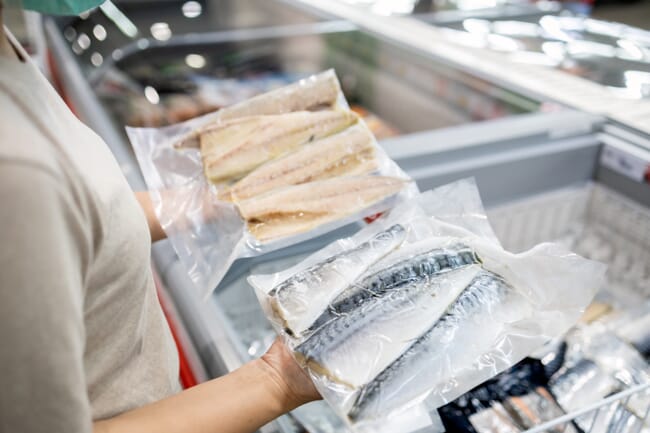 The unanswered questions and complexities
The researchers note that there are still outstanding questions regarding the inclusion of animal by-products as alternative protein sources for carnivorous fish. Though trial results in this instance were promising, some novel feed ingredients contain a wide variety of anti-nutritional factors that could negatively impact growth, feed efficiency and overall health in cultured fish. When examining poultry by-product meal specifically, the researchers noted that the meals can vary widely in their protein content and nutritional quality. Some may lack essential amino acids, be high in ash and have variable digestibility.
Despite these drawbacks, the researchers successfully used poultry meals to eliminate fish meal in the trials and there's reason to believe that the quality of alternative ingredients may improve in the future. New and emerging technologies that modify raw materials and advances in process engineering may help overcome the antinutritional constraints seen in vegetable and animal-derived feed ingredients. It's likely that no single source of protein will be able to meet the needs of the animal feed sector.
Based on the results of the trials, it appears that it is possible – and economically viable – to replace fish oil and fish meal in the diets of multiple carnivorous aquaculture species. Though this represents a key advancement in aquafeed formulation, the researchers call for further production-length studies to ensure that fish-free diets do not cause negative long-term health outcomes or animal welfare issues. The study window did not cover the full life cycle of the fish, nor did it determine whether broodstocks are able to thrive and breed on a fish-free diet. The trials should also try to identify the optimal inclusion levels of various ingredients for individual species. This not only shores up the nutritive value of aquafeed; it also ensures that consumer quality attributes will remain intact.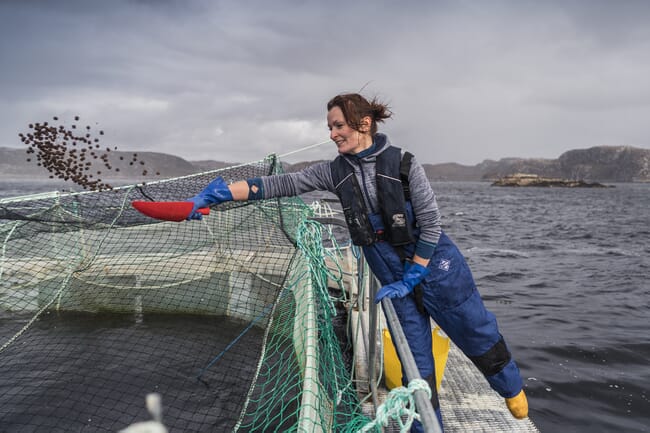 Though the researchers admit that they have arrived at an "overenthusiastic conclusion", they highlight that the replacement protein and oil combinations may come with a food safety benefit and warrant a price premium from consumers. It could also let stocks of forage fish rebound. F3 feeds already boast a strong place in the whiteleg shrimp sector, and similar successes are expected in trout, yellow croaker, red seabream and largemouth bass. It's possible that more fed aquaculture species could thrive on fish-free feeds in the coming decade.