Can you tell us a little bit about your own aquaculture career?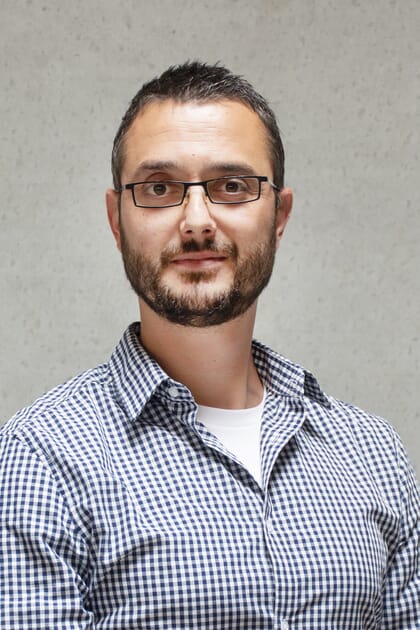 It all started in Barcelona while I was finishing my vet degree. I had the chance of enrolling for a course called "Production and pathology of aquaculture species" and I got completely hooked.
That opened the possibility to work in Ethiopia – designing, building and operating a rainbow trout hatchery, near the Bale mountains – which was such an amazing place. After six months I went back to Barcelona and worked at the biggest fishmonger in the Barcelona fish market.
This was followed by an MSc in aquatic vet studies at Stirling, which gave me the opportunity to see the academic side of aquaculture as well as appreciate the sector's full potential. It led to a position as fish health manager for the Norwegian company, GenoMar, in their Malaysian operation, where together with my colleagues (thanks Oliver, Alejandro, Olav and the staff!) we had an insane impact in the operation in a very short time.
While working at Trapia I was approached by one of the biggest RAS suppliers at the time and joined their operations department, starting as fish farm consultant and ending as head of the consultancy department and emergency committee. After some changes in the company structure, together with some key colleagues we created Alpha Aqua, with the vision of becoming the most innovative and reliable RAS company. We adopted a unique approach – including developing investor-tailored products, all built over flat concrete, and ensuring all systems had high scrap value. Our specific strength is in project management and execution, but without forgetting all the service departments (maintenance, consultancy, support).
The bottom line? We want to sell cars but we want to make sure all of our clients know how to drive them.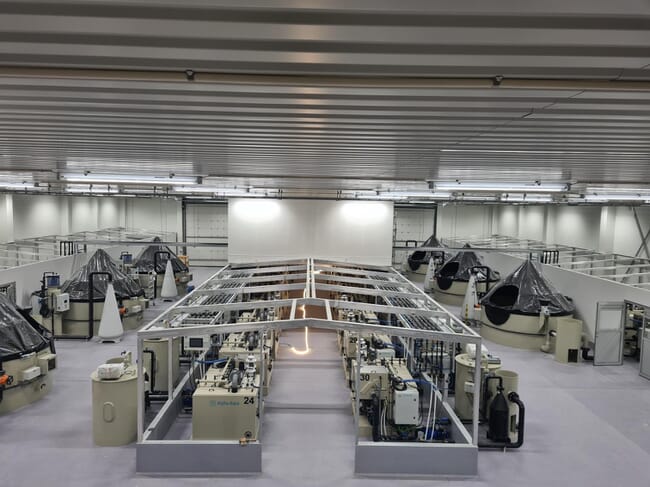 Does your veterinary background give you a different perspective from some of the people (such as investors from outside the industry) who are backing RAS projects?
Seeing mistreatment and bad handling in some farms has impacted my approach to aquaculture. We must remember that in RAS we are dealing with living animals – only if we treat them in the right way, will they express their full potential and performance. We must remember to look after the bacteria in the system too – a lot people forget that we need them in the biofilter for cleaning the water.
I have seen a lot of fish die in a lot of different systems – from cages, to ponds, to RAS. It is never nice and most of the time significant mortality incidents can be avoided.
All in all, I think all views are necessary. Land-based aquaculture is a business, and we need the people with the economic understanding as much as we need the operators, the biochemists, the project managers, the vets and the engineers. The key is how to merge all the knowledge to execute a project that will be a success in all fields.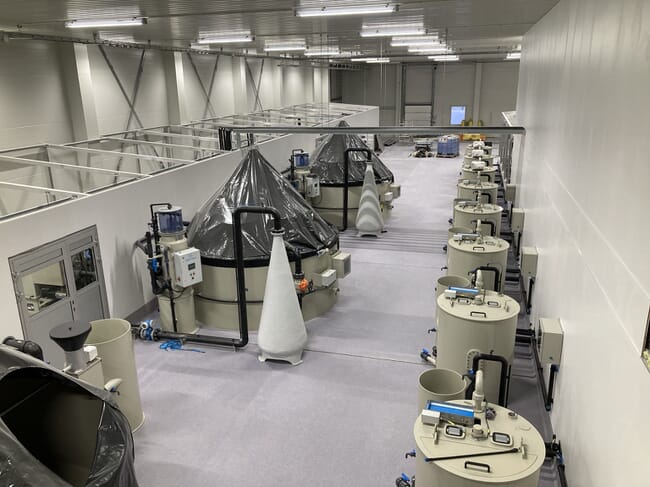 What inspired you to establish your own company?
I co-founded Alpha Aqua with only one thing in mind: how to help the aquaculture industry develop. The key elements we predicted were a transition towards external investors, the need for market know-how and the need to apply new technologies to improve farming and fish welfare.
That is exactly what we have been doing over the past five years. We are the only company with an Environmental Technical Verification (ETV) RAS solution on the market. We are building our test farm in Esbjerg, our HQ, where we are transforming an old ice cream factory into a fish farm, with all the equipment above ground.
We are also assisting new and previous clients with follow-up visits, maintenance regimes and reports, training, consultancy, the latest available technology, supervisory control and data acquisition (SCADA) and more.
The appeal has not changed a bit, despite our evolution as a company. We grew from four people to close to 30 during the pandemic, and we aim to grow a lot more in the coming months. We have put a lot of emphasis in project execution and learnt a lot along the way. Time, effort and investment in R&D and business development is in our DNA.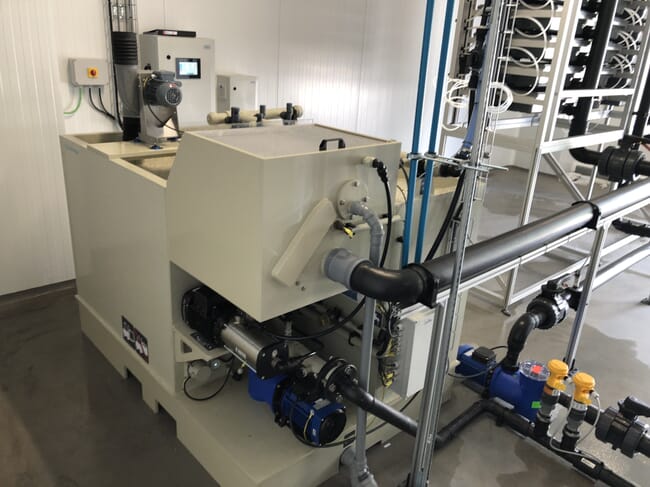 What experience do the key players in the company bring?
I think we started like many companies do, a group of colleagues who became good friends with a vision in common. We had a mix of competences – electrics, mechanics, biological and strategic – that very quickly allowed us to position ourselves in the market with our nanoRAS module. This is currently being used in the University of Bergen, Biomar, Cargill, The Arctic University in Tromso as well as hatcheries, first feed and contract farming projects.
While growing we aimed to bring in people who were genuinely talented, while also keeping our working culture and our drive. We introduced a lot of young people as well as some more experienced people for the senior positions. In a short period, we have grown massively and brought in some specialists to fill key roles.
How is the company evolving?
At the moment we are moving from the startup phase to the established company stage, shifting from an innovation-based company to a solid project execution one, based on our own advanced technological platform.

What projects have you particularly enjoyed being involved in/are you excited about taking on?
One of my problems, or advantages, is that I really enjoy what I do. I am extremely passionate about aquaculture, the circular economy, developing countries and the option of having all of these together. I'm really excited about the development together with our partner and distributor, Fresh Studio, of the pangasius hatchery we co-own in Vietnam.
It is located in Can Tho province. We are currently raising the third 100,000 cohort and hitting above 50 percent survival in the first 30 days, the most critical time in the traditional production method. From our panga house, the juveniles will be stocked in earthen ponds equipped with our portable and floating RAS, where they will be farmed traditionally, but with this tech innovation. It is necessary for a company like us to adapt to a producer's specific needs and not try to impose a standard technological platform.
I am also extremely excited about IMTA projects and algaeponic projects we are involved in – both in-house and with clients. And I am really looking forward to some of the biggest projects that we are involved in, which will be delivered during this year and next – these include Cold Lake, in Sweden, which will have the capacity to produce 4,000 tonnes of Arctic char a year and Rendalsfisk, in Norway, which will have the capacity to produce 2,000 tonnes of Arctic char a year, as well as others in the Nordics and North America.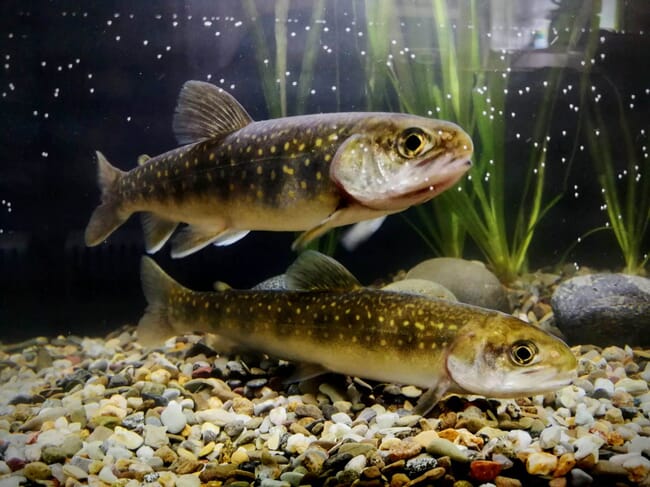 What are the main challenges you've encountered in RAS facilities?
I would say some of the biggest challenges were on the operational part and the design. It is very difficult to find the right people to run the systems and training has always been a big part of my work when onsite. There have been better and worse designs and concepts in the projects I have been involved in prior to Alpha. Sometimes it was difficult to defend or explain concepts that we knew were not optimal.

Right now, a completely different approach to aquaculture is emerging, in which risk mitigation and control is becoming key. And with our approach to aquaculture and our verified water treatment units, we are massively reducing the challenges we used to encounter. Scrap value, ROI, safety by design, quick delivery, compromise… these are all increasingly common concepts in my day-to-day, and very different from the fish vet vocabulary I was used to previously. The change is happening, the real revolution is coming.
How realistic do you think the most ambitious plans for RAS facilities are?
I think that having huge facilities loses a bit of the intrinsic advantages of RAS. Being located right next to the consumer, utilising by-products as nutrients for secondary farming (sometimes these are more profitable than the fish itself), avoiding the extra cost and CO2 footprint saving of transport… I would rather have ten, 5,000 tonne modules across three locations than 50,000 tonnes of fish in one place.
But – don't forget – the people behind these big projects are extremely smart and competent. If they are doing it, I am sure they have fully tested the feasibility.
What can be learned from previous RAS ventures, so many of which have failed?
There are many do's and don'ts. Every iteration, every test, every farm is one step closer to the success of the industry. Every failure is part of the learning curve. Unfortunately, some of those attempts were extremely expensive. I do not think I am the one to be listing them, most of them have been widely published anyway!
That is why we only install systems that have been fully tested in-house. That is why our nanoRAS is currently on its fifth generation in five years and our Alpha line on its third generation. We have learnt along the way, improved our own systems and continue developing. That is why our own fish farm in Esbjerg is also the foundation of the Alpha Academy, a training facility based on real farming experience.
What species – and at what life stages – do you think are best suited to RAS?
There's no doubt that salmonids – not only Atlantic salmon but also other salmonid species – are currently the most popular focus for RAS. Followed closely by yellowtail kingfish. Then we have shrimp, which for me is an extremely interesting development, but is still in an early phase. Warm water species and high premium species – like catfish and some flat fish species – are also very interesting, but for different purposes.
Saltwater hatcheries, or hatcheries in which live feed is needed, are one of the key life stages in which RAS can make a huge impact. The absolute control (light regimes, temperature, pH, alkalinity) and the total monitoring of feeding is where we can turn the tables on species that seemed not really profitable due to the extra difficulty of farming the juveniles.
Alpha Aqua is currently looking at developing markets in which having a source of protein and a source of income are more important than the super-premium price you may obtain from specific species. At the end of the day it depends on your goal – that's the beauty of RAS. We can improve the panga hatchery and nursery survival by 50 percent and reach a wider market sector in Southeast Asia or we can produce very expensive and exclusive fish for hospitality groups across the globe.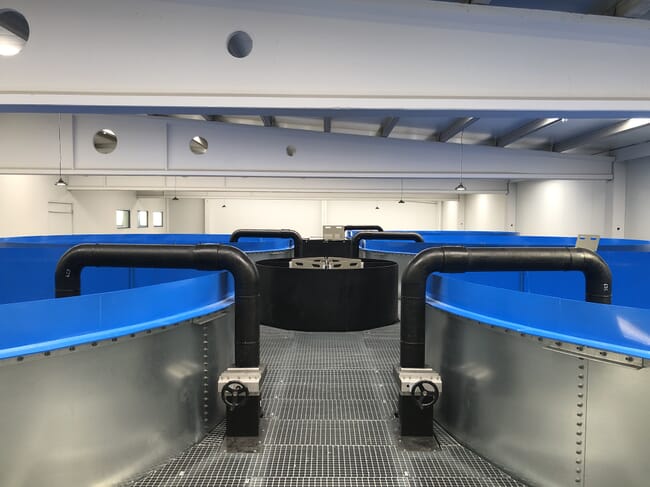 Overall, it is the flexibility of RAS, the adaptation and indigenisation of the technology, which will tell us what the future species will be. Regardless of whether it's salmon, cod, panga, or shrimp I think the consumer will make the final decision.
Where would you like the company to be in 10 years' time?
I would like to see Alpha as not the biggest but the best land-based solution supplier in the world. Providing the A to Z to our clients: from design, to project execution, to after-sales services and training. Who wouldn't like to see their "children" succeeding? It's what we are currently doing anyway, but it would be good to reach more people and projects.
I would also like Alpha to make a difference and to develop further in emerging markets and technologies. Making sure that the circular economy is a key part of all of our deliveries and that industrial scale algaeponics, aquaponics and IMTA can become mainstream. I would love to see Alpha shaping aquaculture for the better – for the investors, for the masses… for all of us. It may sound idealistic, but why not to dream big?
I think that all the people in the industry have an opportunity and a responsibility towards taking the right path in terms of how we farm and treat, not only the animals, but also the environment.

What do you see as realistic figures for the output of market-sized (a) salmon b) shrimp and c) marine finfish from RAS by the end of the decade?
That is a really good question but, to be absolutely honest, I do not think I can answer it. I could give you some textbook answer of around a 20-40 percent increase in the next 6-8 years, but it would just be guessing.
What is clear, however, is that the growth of RAS production is going to continue, even beyond the current growth trends. There is a lot of activity from governments to control the way production is done and, in my view, this will promote RAS production even more.

At the same time, there are the obvious challenges, as experienced by some of the early adopters: the design flaws, human errors, and the conduct of their board members.
If I have to predict what will happen I think the drivers of RAS might no longer be located in Europe, but that some of the emerging markets will take the sector by storm. And that is where I would like to see Alpha in the next 10 years.
Anyone interested in Alpha Aqua's RAS solutions can contact Ramon at rap@es.alpha-aqua.com or visit their website here.