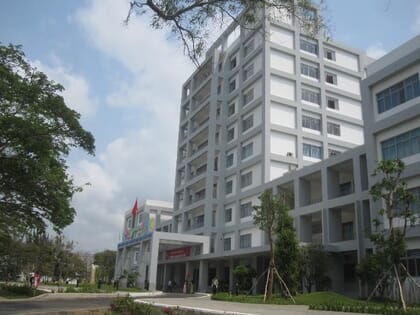 Among other key breakthroughs, researchers from Can Tho's College of Aquaculture and Fisheries have been instrumental in projects that closed the breeding cycle of pangasius, made sustainable mud crab production possible and developed what's arguably the highest quality Artemia production on the planet.
So explained Professors Tran Ngoc Hai and Vu Ngoc Ut, in a recent meeting with The Fish Site organised by Patrick Sorgeloos, of Ghent University, an institution which has been partnered with Can Tho since the 1980s.
Prof Sorgeloos explained how he first visited Vietnam in 1982, not long after the end of the Vietnam War, and has watched Can Tho University grow both in stature and achievement over the 40 years since.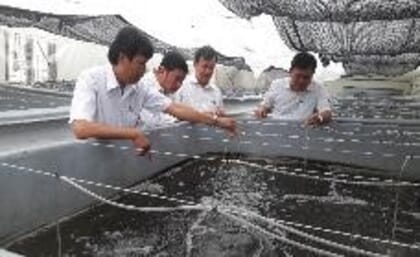 Key milestones

Professor Ut outlined some of the college's most impressive milestones – breakthroughs that led to the development of the county's significant aquaculture commodities.
Artemia
Artemia were first introduced to the Vinh Chau saltworks in the Mekong Delta from the San Francisco Bay (California) saltners in 1986. After many trials, not only did Can Tho researchers develop the first successful artemia production initiative in Vietnam, but they also managed to produce what Prof Ut claimed as "the best Artemia in the world".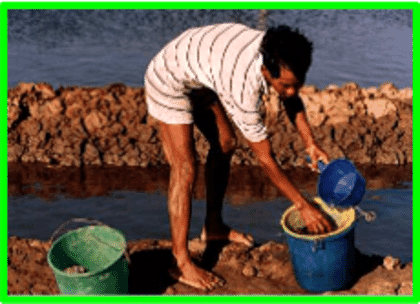 The claims are borne out by the price fetched by Vietnamese Artemia – at $200 per kg of cysts it's over twice the industry average. This is due to the fact that that the high quality, small-sized cysts – which are rich in polyunsaturated long chain fatty acids such as DHA and EPA – are perfect for the early phase of larval rearing of shrimp, crabs and marine finfish.

The breakthroughs made by Can Tho have not only generated jobs and created livelihoods for farmers in the Vinh Chau region and others in Vietnam, but have also led to the signing of international agreements to share Artemia knowledge, putting Can Tho firmly on the international aquaculture map. Moreover, it has paved the way for several species that are now hugely important to the sector in Vietnam and beyond.
Pangasius pioneers
The closure of the life cycle of pangasius – which Can Tho researchers first achieved in the late 1980s with the help of French researchers – has probably been their biggest contribution to national, and global, aquaculture.
It has led to the establishment of an industry that recorded production figures of 1.6 million tonnes in 2020. This has helped Vietnam become the fourth largest aquaculture producer in the world, behind only China, India and Indonesia, and the pangasius sector generates over $2 billion a year for the national economy.

The university's research into the species has continued to develop to meet famers' needs. One of the most recent projects to show promise is research into breeding pangasius that are tolerant to higher salinity water – a project that's crucial at a time when saltwater intrusion is occurring in much of the Mekong Delta, due to reduced flows down the river and rising sea levels. And, after only three years, Can Tho researchers have succeeded in developing a strain that's tolerant of salinities up to 10 parts per thousand.
Can Tho, explained Prof Ut, is also currently looking into the development of raceway systems for pangasius production – systems that reduce water exchange and allow for productivity levels to be increased to 560 tonnes per hectare.
Mudcrab milestone
The Vinh Chau Artemia also proved to be crucial to Can Tho's breakthroughs in mud crab production – an achievement that will be "in future textbooks of aquaculture", according to Prof Sorgeloos. Indeed, as Prof Sorgeloos admitted, it was an achievement that eluded him, while working with SEAFDEC in the late 1970s.
It was achieved by Can Tho researchers who decided to trial the use of umbrella stage Artemia from Vinh Chau instead of rotifers, which had been the industry standard, but were not generating high enough survival rates. It transpired that the Vinh Chau Artemia were not only small enough to be ingested by the juvenile crabs, but also contain the high EPA and DHA content that they require.
Since then, Prof Ut explained, Vietnam has been at the forefront of mudcrab aquaculture. It now has over 600 hatcheries, producing 1.5 billion crablets, in the Mekong Delta alone. These are further ongrown in ponds or released into areas such as mangroves and help the sector sustainably produce up to 50,000 tonnes of the crustaceans a year.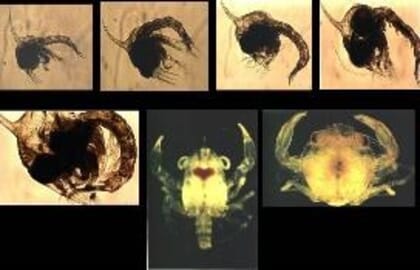 Giant river prawns and whiteleg shrimp
According to Prof Ut, Can Tho has also played a crucial role in the development of Vietnam's whiteleg shrimp and giant freshwater prawn sectors. While perhaps less significant – from a global perspective – than the previous three examples, there is no doubt that the university was effective in building these two industries domestically.
Perhaps the university's biggest impact relating to these two species involves its delivery of training to farmers in different farming systems - including larviculture, biofloc, super-intensive production and rice/prawn production methods.
Looking ahead
Can Tho is not only continuing its research into these five established species but has also been diversifying the country's aquaculture sector with other indigenous species. These include clarias catfish, snakehead, climbing perch and swamp eel, while they are now looking into other potential species such as fire eel, Siamese mud carp, grouper, cobia and pompano.
It will be interesting to see whether any of these species join the big five that Can Tho have been so instrumental in consolidating in Vietnam.