Speaking at a recent webinar organised by Seafood Source, Tim Kennedy from the Canadian Aquaculture Industry Alliance gave listeners an insider's perspective on what Canada's recent elections mean for its emerging aquaculture industry. In his view, aquaculture can play an instrumental role in economic development and environmental protection initiatives.
In order to do this, the government needs to create a modern and fit-for-purpose Aquaculture Act that reflects the industry's growth potential. The act should also provide a blueprint for regulators and producers to manage the sector's long-term objectives.
Canada's aquaculture sector
According to Kennedy, Canada lacks a cohesive vision for aquaculture and needs an updated Act that outlines achievable targets and prioritises sustainable development. As it stands, the sector currently exists in a grey area for federal regulators. Federal guidelines are split between The Department of Fisheries and Oceans and Department of Agriculture and, according to Kennedy, both organisations insist that aquaculture isn't in their remit.
The Fisheries Act is the main federal law controlling aquaculture activities, with initiatives being enacted by agriculture and aquaculture boards at the local level. Oversight responsibilities are split between the provincial and federal governments and can differ from province to province.

According to Kennedy, Canada's aquaculture industry has been on an upward trajectory and is building federal support. It's easy to see why – according to data from Statistics Canada, the sector supports 26,000 jobs and has been valued at $5 billion. 90 percent of the economic value comes from salmon aquaculture in British Columbia, with salmon and shellfish farming in New Brunswick and Newfoundland making up the remaining 10 percent.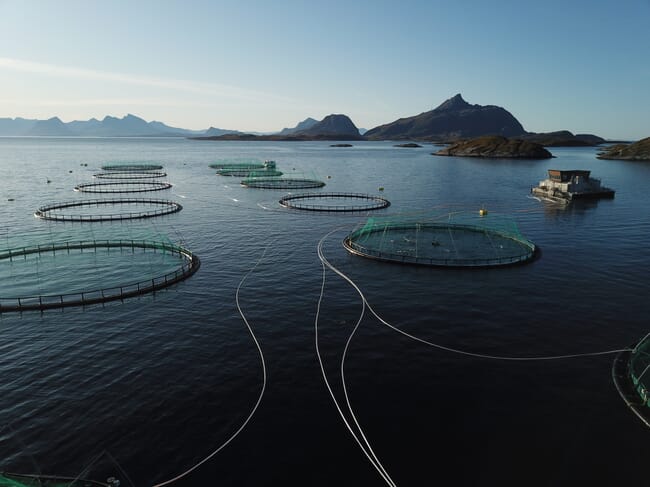 There is plenty of room for Canada to strategically expand its aquaculture ventures. Though Canada is somewhat new to the industry, it is the fourth largest producer of salmon globally. Scientists estimate that Canada has three times more viable ocean space than Norway and is only farming one percent of its available real estate.
Leading up to the 2019 election, both Conservative and Liberal governments drafted plans to expand aquaculture investments. However, the Liberal party pivoted away from ocean net pen farming and plans to make closed containment in BC mandatory by 2025. This policy change was announced in the weeks leading up to the election – catching many industry members off-guard.

Election fallout
The 21 October Federal Election left Justin Trudeau's Liberal Party in a weakened state. The party lost the popular vote and 30 seats. Instead of forming a coalition with one of the smaller parties, the Liberals formed a minority government. On the plus side, the minority government must build cross-party consensus to craft policy and advance their priorities. However, minority governments have a limited life span: most usually fall within two years of getting royal ascent. Though many political pundits think the Liberals and New Democratic Party (NDP) could form a stronger partnership than previous minority administrations, the election has eroded Trudeau's mandate from 2015.
The Liberal path forward

In the 5 December speech from the throne, addressing climate change, strengthening social programmes and indigenous reconciliation form the core components of the Liberal's political goals. In Kennedy's view, aquaculture will be instrumental in helping the government achieve them.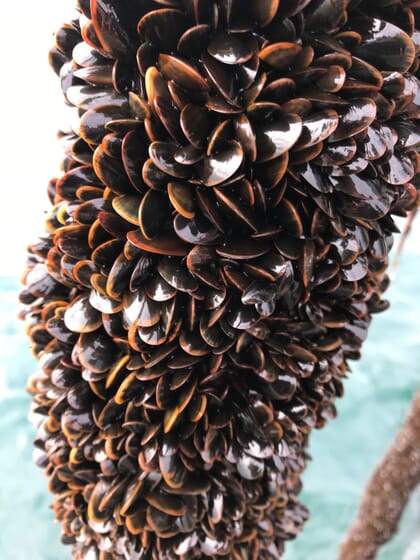 Given aquaculture's potential to diminish reliance on ocean fisheries and counteract the negative impacts of climate change, investing in the blue economy could make the Canadian economy greener. The bioremediation potential for shellfish farming could be a useful step as well.
When it comes to social programmes, Kennedy believes the sector can bolster Canada's coastal and rural development plans. New production sites provide long-term economic opportunities for communities in maritime provinces like Newfoundland and Nova Scotia. Inland provinces like Ontario can benefit as well. Small-scale rainbow trout production has been thriving in rural Ontario, and additional investment will give it a stronger foothold in the provincial economy.
In a similar vein, aquaculture ventures can build trust between the government and indigenous groups. 250 indigenous communities participate in aquaculture enterprises, and Kennedy's organisation is keen to collaborate with them as the industry develops. In his view, First Nations groups are critical partners for the sector.
According to Kennedy, the minority government presents an opportunity to bring multiple stakeholders together to create a long-term strategy for the industry. By relying on buy-in from different sides of the political spectrum, policies could balance both economic and environmental goals and improve the sector.
Practical considerations

Though all of this sounds good on paper, the path forward will be challenging. Whether it's anti-fish farming activism in British Columbia or the dearth of aquaculture research within Canada, the sector's growth isn't guaranteed. Trudeau's planned phase-out of ocean pen farming in BC doesn't bode well for the industry either.
In Kennedy's view, the Liberal government's commitment to bring BC's salmon farms onto land isn't practical and threatens the industry's stability. Ocean pen farming has its challenges and can certainly be improved, but Kennedy doesn't think the government should dismantle it. Even though there are alternatives like RAS and closed containment, in Kennedy's opinion, it's too soon to say whether these systems will replace conventional farming methods.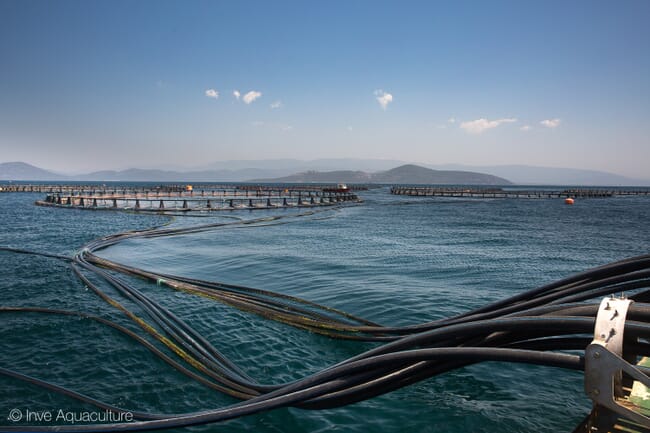 Sustainability is another concern for the industry. Canadian farmed salmon isn't always listed as a recommended product on consumer sustainability metrics, and Kennedy concedes that the industry needs to make progress in this area. In his view, some of these issues can be resolved with an updated Aquaculture Act and by investing in new research and on-farm technology.
As of the roundtable, more Canadian farms are gaining ASC and BAP certification, but more work needs to be done to make the sector fully sustainable. In Kennedy's view, sustainability is a work in progress. Achieving those targets will require targeted investment and buy-in from producers, regulators and First Nations' groups.