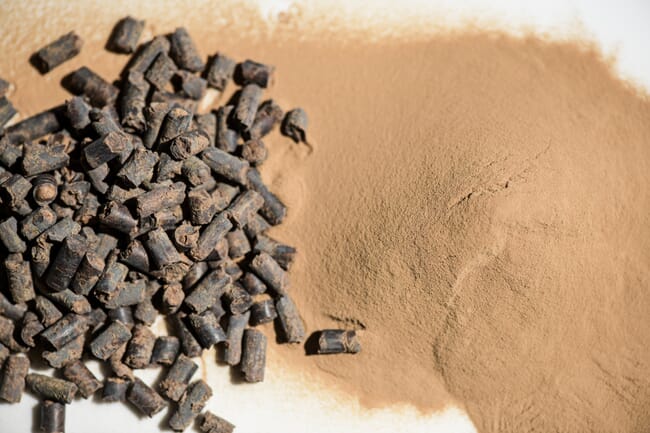 According to a news release, Unibio will use the funds to roll-out new global production capacity, grow operating capabilities and accelerate innovation and commercialisation. The firm has created a unique fermentation technology – the U-Loop technology – that allows it to produce sustainable protein on an industrial scale. Unibio says that through its technology, it can improve food security and feed the world's growing population in a sustainable way without using any arable land and with minimal water usage. The fermentation technology mimics a process that occurs in nature every day and uses methane as feedstock. According to the company, producing its Uniprotein product is efficient, stable and independent of weather deviations that impact the production of traditional protein sources.
Uniprotein is approved for feed in the European Union and global registrations are in progress. The company says that the protein provides nutrition that is on par with other high-quality offerings like fishmeal, and has been tested successfully in various aqua and animal species. Uniprotein is free from pesticides, fully traceable and non-GMO. It has been launched commercially and Uniprotein is attracting significant global interest from feed compound companies and animal and fish farmers.
The production of Unibio's protein for direct human consumption is under development. David Henstrom, CEO of Unibio commented: "We are delighted to welcome SIIG as a significant investor in Unibio. Their investment will enable us to play a pivotal role in meeting our customers' need for sustainable protein. Unibio's technology will improve food security and speed up the process of feeding the world in a sustainable way. We are pleased that SIIG shares our ambition of providing food security for the world's growing population and helping stop hunger (#SDG2) and we look forward to working together to make it happen."

Mr Abdulrahman S Alismail, CEO of the Saudi Industrial Investment Group, added: "We are extremely pleased to invest in Unibio and see it as strongly aligned with SIIG's new strategy to diversify its investments, enter new sectors focused on sustainability and new technologies and develop partnerships with international companies. Unibio's focus aligns with Saudi Arabia's commitment to increasing domestic protein production and supporting food security through innovation and technology. We are investing in Unibio for the long-term and believe that by doing so we will contribute to a more diverse and sustainable economy."
The investment in Unibio will be paid in two tranches: the first tranche of approximately $25 million (£21 million) is paid now with the second subject to applicable Foreign Direct Investment approvals. BofA Securities acted as placement agent to Unibio in connection with the transaction.