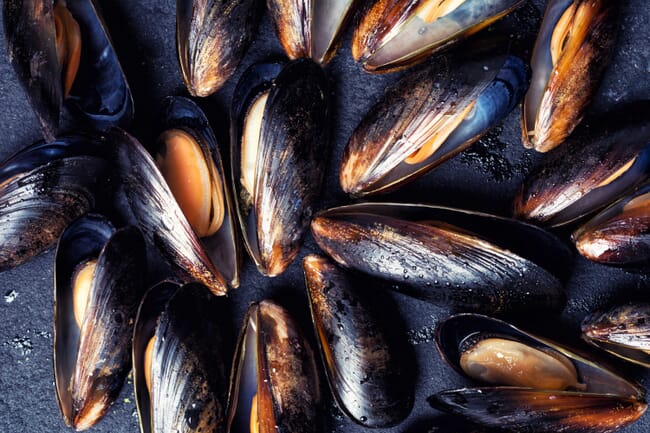 The funding is being delivered by The Marine Management Organisation (MMO) on behalf of Defra under the Fisheries and Seafood Scheme (FaSS) and will match fund projects that deliver sustainable growth in the catching, processing and aquaculture sectors, and that conserve, enhance and support the recovery of the marine environment.
Of the most relevance to the aquaculture sector are the grants for projects that support businesses trading in live bivalve molluscs (LBMs) and the funding is open to any individuals or business engaged within commercial activities in the sector.
LBM-related projects applying for financial support through this funding round must contribute towards one or more of the following:
Strengthening the financial resilience of LBM businesses and long-term viability.
Supporting LBM businesses seeking to adapt to new trading conditions.
Enabling LBM businesses to have access to infrastructure (including depuration and other processing facilities) to enable domestic sales and exports.
This may include depuration or other processing facilities to support adaptation.
This funding round will have an individual grant cap of £150,000 per project. The closing date for submissions is 6 October 2021. A review panel will be convened in late October to assess and score projects against the funding round criteria.
Launching the funding rounds, Fisheries Minister Victoria Prentis said: "The Fisheries and Seafood Scheme is an important part of our ongoing commitment to support the seafood industry as it accesses new opportunities outside of the EU. The funding will help create a sustainable and successful future for the catching, processing and aquaculture sectors.
"These four funding rounds will support shellfish businesses adapt to new trading conditions, help fishermen safeguard our marine ecosystems, support world-class science and boost our recreational angling sector. I encourage all eligible businesses to apply."
The other three funding rounds relate to:

Grants for projects that contribute towards protecting the marine environment.
Grants for projects that deliver world class science and technological advancements.
Grants for projects that support or enhance the recreational sea fishing sector.
You can find out more, and submit your online application, to http://www.gov.uk/guidance/fisheries-and-seafood-scheme.