Ocean 14: bringing global capital to the sustainable blue economy
Ocean 14 Capital Fund, which is over half way to raising €150 million, is looking to make a series of game-changing investments in the aquaculture sector as it seeks to improve global food security while ensuring the long-term health of the oceans.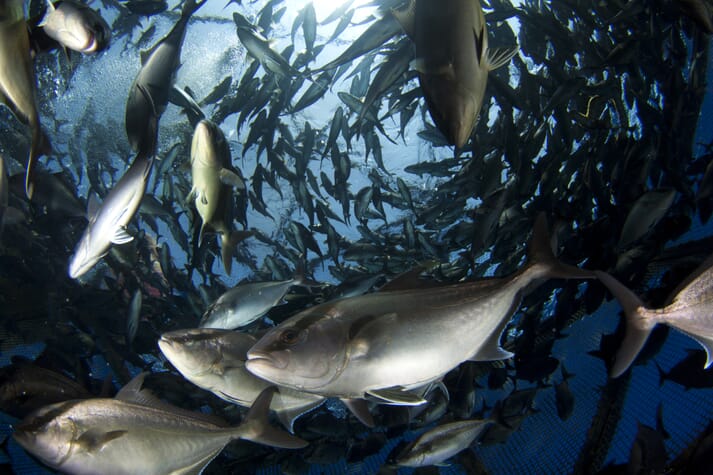 "It's taken 10 years to get people to really understand the key role the ocean plays in mitigating the climate crisis, but I think money and governments are finally realising the critical role the ocean plays in both protecting our planet and feeding the world," reflects Chris Gorell Barnes, who brings a conservationist's perspective to the business, having co-founded the Blue Marine Foundation.
One of four founding partners of Ocean 14 Capital, he sees a number of factors behind reaching this – potentially pivotal – moment for investment in the sector.
"It's a convergence of science, IPCC reports, governments, wonderful ambassadors like John Kerry and money starting to take it seriously – the big banks, like Credit Suisse, setting up liquid funds, Deutsche Bank focusing on oceans. This is creating a swell of interest, not only in the enormous problem that needs solved, but also in the enormity of the opportunity from an investment perspective," he explains.
However, while there might be an increasing number of funds emerging that focus on the blue economy and in sustainable aquaculture, he'd like to see more.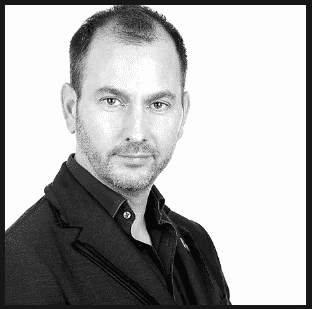 "It [the blue economy] is still hugely underinvested in – it's complicated, it's an industry that's little understood and you need to have real access and knowledge to work and in invest in it," Gorell Barnes reflects.
Despite the emergence of a growing number of funds seeking to make an impact on the health of the ocean while improving food security, he sees Ocean 14 as being a little bit different.

"Our team, our access, our knowledge, and our execution, make us unique in the blue economy today, and are the direct result of the three foundational pillars brought by the founding partners," he explains.
"We're merging the conservation experience of Chris and George [Duffield, founding partner and co-founder of Blue Marine Foundation, one of the most successful non-profit in the blue economy] with the pure financial perspective of Max Gottschalk [founding partner of Ocean 14 and founder of Vedra Partners, a multi-family office centred on ESG themes], with that of my own experience as an operator and an investor in the blue economy," adds Francisco Saraiva Gomes, Ocean 14's founding partner and chief investment officer.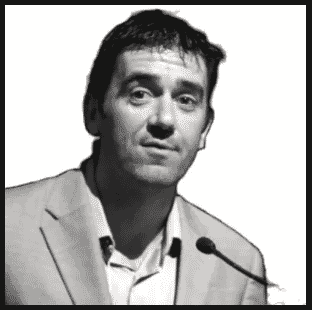 "We have significantly different skills and experiences, and we realised that together we could do something greater, and better than what we were all doing separately," says Saraiva Gomes, who is also the founder and former CEO of Pontos Aqua LLC, an American investment and advisory that has been investing in aquaculture since 2014.
Saraiva Gomes also draws attention to some of the emerging talent that they are nurturing.

"Because of our foundational entities and pre-existing efforts, our team ends up being a balance between groups that have worked together for years, mixed with new hires, now working under a larger vision with a stronger ability to execute. We're really blessed with the wonderful group of people we managed to gather. Piers Lakin, Max Holtzman, Amber Strauss and Katherine Elbert, are just some of the names you will be hearing more and more. Piers manages our shrimp efforts and is leading SyAqua, Max leads our whitefish efforts, Katherine is doing wonderful things in bivalves that we hope to announce soon, and Amber is developing a holistic view on natural capital throughout the aquaculture industry," he notes.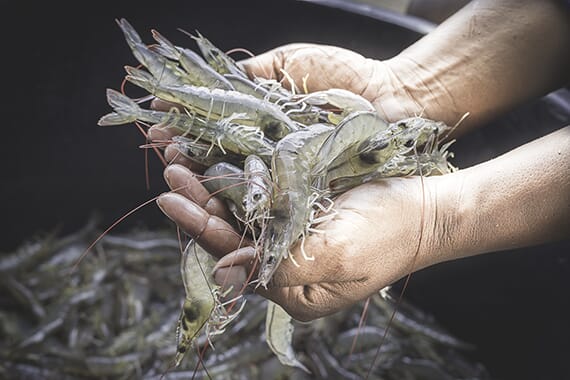 They are currently seeking to recruit new members.
"We're looking for bold, collaborative, entrepreneurial and knowledgeable people to join the team," says Saraiva Gomes.
Aquaculture and seaweed are two of the key fields that the fund plans to invest in, although they see all five of their core verticals as having useful overlaps.
"We're able to draw great synergies by merging a common investment practice around aquaculture, seaweed, plastics and alternative protein," says Saraiva Gomes.
They've separated seaweed from aquaculture for a reason.
"Seaweed has a potential which we think is unique on the planet, so we want to treat it with special attention, special resources and special focus. Our strategic interest in seaweed is to industrialise cultivation and industrialise biorefinery-based business models, where we are able to extract different compounds of different values from the same biomass," explains Saraiva Gomes.
As for aquaculture?
"We're going to create awareness and excitement of the opportunities around aquaculture as a whole – as the most environmentally friendly source of protein to feed our growing world, and for the key role it plays in food security," says Gorell Barnes.
"We will be looking at how we make it more sustainable and therefore more profitable. We're aiming to have transformational impact and also add significant value for the owners of these business and our fund – via an exit, an IPO or a sale," he adds.
As well as shrimp and seaweed they are also looking at other species, including marine finfish, especially in RAS systems- both indoor and outdoor - according to Saraiva Gomes.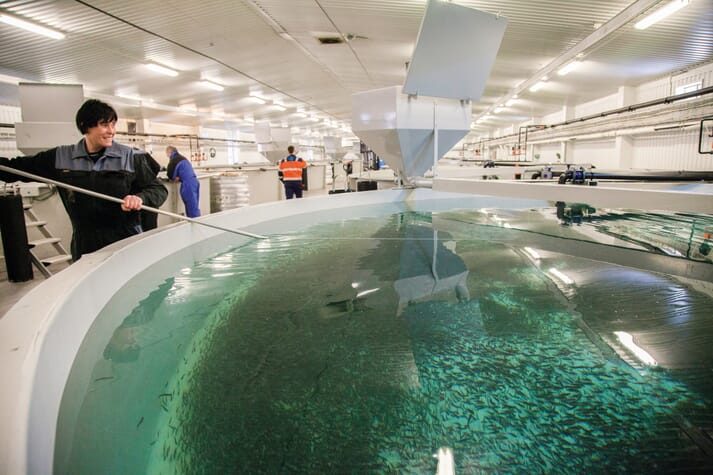 Bivalves and tilapia are two other areas that have caught their attention.
"Creating the equivalent of a free-range chicken brand for tilapia – it's a powerful protein, farmed in an environmentally positive way, to feed a growing population – I think there's enormous opportunity," says Gorell Barnes.
"If we are able to farm tilapia sustainably in freshwater resources we're putting less pressure on the oceans. We also like bivalves – they're very efficient and there's a great opportunity to deploy technology, one that's not been captured historically," adds Saraiva Gomes.

The fund is not, however, ruling out investments in salmon, albeit in different parts of the value chain.
"For more established species like shrimp or salmon, rather than investing in production itself the fund may invest in ancillary areas of the value chain. For instance, in shrimp the fund invested in the technologies that enable shrimp farming activity, like genetics and hatchery nutrition. I can see us doing the same in salmon," ventures Saraiva Gomes.
Overall the Ocean 14 fund plans to make 20-25 investments, through which they can build up 10-12 "platforms" across the blue economy in which "their economic growth is convergent with the environmental benefit that they bring", according to Saraiva Gomes.
The fund's first investment – worth €12 million – is in SyAqua, the Singapore-based shrimp nutrition and genetics firm.
"SyAqua is the beginning of our shrimp platform. We have great ambition for the shrimp industry. It's an industry that produces one of the most important animal proteins in the world. It provides sustenance to hundreds and thousands of people all over the world, but it has committed egregious abuses on natural resources. The fund's investment in SyAqua is the result of us having a very strong view that for the shrimp industry to become more sustainable it has to use proper genetic selection, have data and automation and invest in environmental services," explains Saraiva Gomes.
Funding
The Ocean 14 fund has raised around €80 million to date and the first close included investments from EIF, Builders Vision, Minderoo Foundation and Augustinus Fabrikker.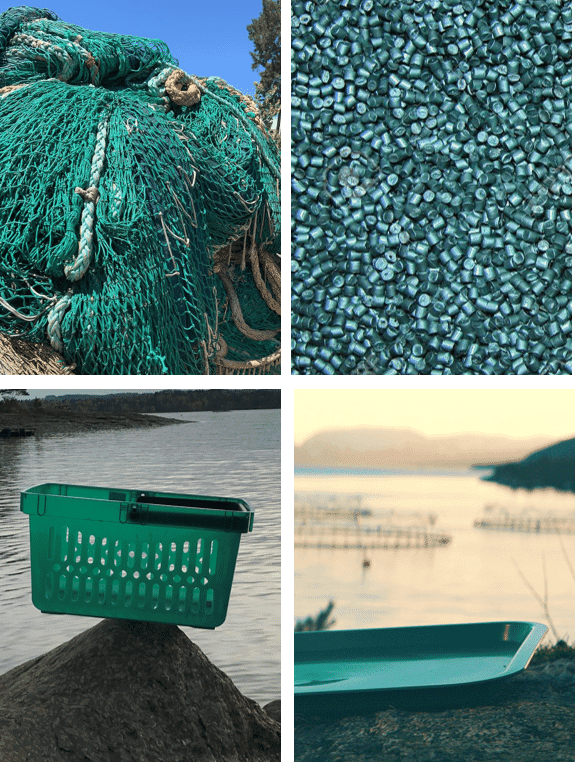 "The fund is in the process of doing the next close now, which it will do in Q4 this year and there's significant interest from institutions, corporates and other larger family offices. The target raise of the fund is €150 million, but we're confident we'll be oversubscribed," reflects Gorell Barnes.
Having EIF as the fund's lead investor will have a bearing on where – geographically – it invests.
"The fund is global but, because EIF anchored it with €35 million, two thirds of the fund will be invested in EU countries. That's where the dealflow is. However, although a lot of those companies will be domiciled in the EU, the effect and impact they have will be in developing countries," says Gorell Barnes.
The fund is set to run for 10 years, but Gorell Barnes expects to see plenty of activity in the near future.
"Impact investing tends to take more time to get the job done, but I think some of these investments we'll be able to transform much quicker than that. So the fund would expect to have deployed most of the capital within the next two years and then build this portfolio. Some might last into fund two, but the fund will expect to have successful exits on a lot of the portfolio after five years," he says.
Given their commitment to the cause, it's unsurprising that the Ocean 14 team is keen to take an active role in the fund's investments.

"We'll be very hands-on operationally and will be looking to work very closely with the owners of these businesses to help them be more impactful – the fund won't invest in a company unless they agree to our impact action plan – and also more operationally efficient, better at marketing, better at sales and transform them over the investment period," says Gorell Barnes.
"We're always looking at great companies that want to partner with us. We say that we pay less, but do more: we want to be their strategic partners, not just investing capital, we're bringing a superb team to help them on their execution. Get in touch, we'd love to hear from you," he concludes.