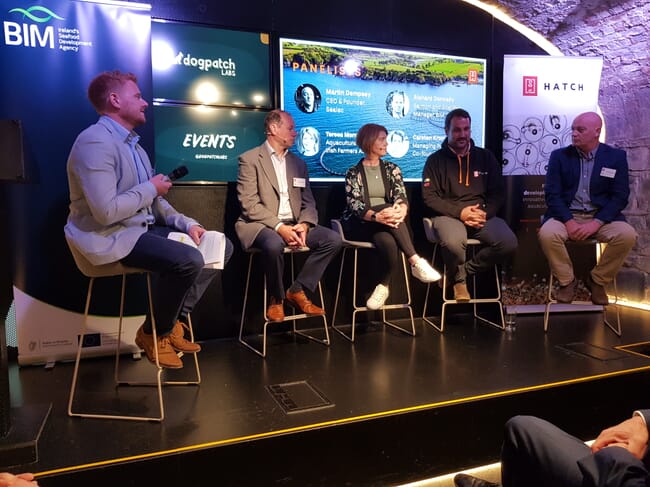 Applications are being sought for this year's Bord Iascaigh Mhara (BIM) Aquatech Innovation Studio programme – due to take place full-time at the RDI Hub in Killorglin, Kerry from 9 to 20 October 2023. The programme boasts multiple success stories to date and is extending its application pool from Ireland to the rest of Europe for 2023.

BIM's Innovation Studio, which is being delivered by aquaculture accelerator Hatch Blue* has support from the European Maritime Fisheries and Aquaculture Fund, is a no-fee programme that aims to develop the technological readiness, industry fit and commercial scalability of emerging aquatech startups and entrepreneurs. Companies and commercial researchers who have innovative ways to make aquaculture more sustainable are encouraged to submit an application before 17 July 2023.
BIM and Hatch are specifically looking for projects in Ireland and other European countries that aim to upscale the region's aquaculture or alt-seafood industries. Technologies from adjacent industries that may have applications for the aquaculture sector and projects that are not from the region but may have commercial focus to the Irish and EU sectors are also invited to apply.

According to Niall O'Rahelly, Hatch's aquaculture community manager for Ireland, there are up to 10 spaces available in this year's cohort. The competitive programme will provide up-and-coming and existing aquaculture businesses with a global perspective of the industry, the current trends, the challenges and key insights into their specific target markets, along with access to an experienced mentor and investor network.

"The BIM Aquatech Innovation studio is a unique opportunity to validate your aquatech against a global network of aquaculture industry experts and to further scale your business. When I say aquatech, I mean a piece of technology that solves a problem or adds value to the aquaculture supply chain anywhere from farm to plate. During this programme, we have worked with a wide range of technologies – from sensor development to alternative seafood and water and pathogen management solutions – the list goes on," O'Rahelly says.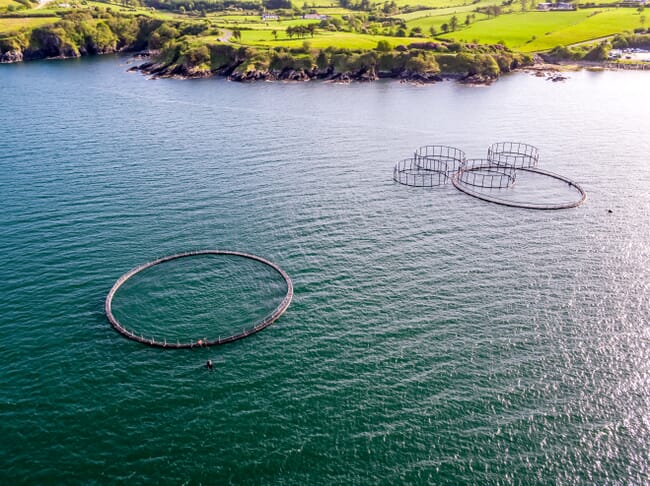 Innovation Studio participants will have access to the Hatch team and a chance to build relationships with its global network of aquaculture, business, legal and finance experts. The programme will be delivered on-site at the RDI Hub in Killorglin and will involve advanced coaching (group and one-to-one sessions) relating to business models, value propositions, technology readiness, go-to-market strategies, sales, marketing, investment readiness, pitch training, fundraising and IP. The tailored programme will also feature a range of global aquaculture experts and industry executives who will provide a comprehensive overview of the challenges and the opportunities in global aquaculture.
Since the first Ireland Innovation Studio in 2018, 39 startups and projects have been put through their paces and have gone on with their mission to transform the aquaculture sector. Programme alumni now employ over 165 people and have raised over €14 million to date. Participants have established businesses in seaweed, genetics and specialist technology for seafood processors, along with animal health and welfare.

Richard Donnelly, the salmon and shellfish sector manager for Bord Iascaigh Mhara, says that BIM is keen to maintain the momentum of previous Innovation Studios in Ireland and add to the programme's successful track record.
"We cannot underestimate the positive effect this programme has in implementing one of the key objectives of Food Vison 2030 on developing the aquatech industry in Ireland," he says. "With 45 companies already through the programme and over 165 jobs created it is a vital pillar in driving this growing sector in Ireland."
Quick details
Application deadline: 17 July 2023.
Programme dates: 9 to 20 October 2023.
Location: RDI Hub, Killorglin, Co. Kerry, V93 KP68.
Who can apply? Startups, tech innovators and academics who are keen to commercialise their research can apply.
Any further questions can be submitted to Hatch's Ireland community manager, Niall O'Rahelly at niall@hatch.blue.