We might be having the wrong conversation about tech and aquaculture
Aquaculture's technology spotlight tends to focus on offshore cages, satellites, AI sensors and recirculating aquaculture systems (RAS) for major finfish species – but this narrative overlooks aquatech's ability to revolutionise small-scale production and safeguard food security.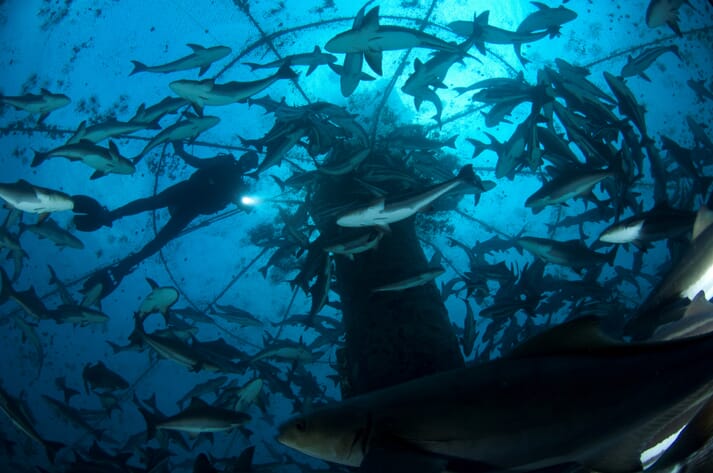 The leading edge of technology tends to gain popular traction in the aquaculture industry. Today's tech narrative focuses on increased automation that lets finfish operations move further offshore (or onshore) while increasing production volumes. However, this focus belies technology's true potential as a food security and sustainable development gamechanger.
According to Jennifer Kemmerly, the vice president of Global Ocean Initiatives at the Monterey Bay Aquarium, hundreds of thousands of small-scale aquaculture producers need access to basic technology for their day-to-day operations but face huge access barriers. "They have issues with cold storage, roads, access to cellular technology – let alone sensors, uplinks and knowledge transfer," she told delegates during the panel discussion, Transforming aquaculture with new technologies, at the recent World Ocean Summit.
If the aquaculture industry started applying basic tech solutions that shore up farm and value chain infrastructure for small-scale producers, it would make huge inroads towards ensuring food security. However, the "tech and aquaculture" conversation is still largely rooted in sensors, satellites and hardware for major finfish species that have corporate buy-in.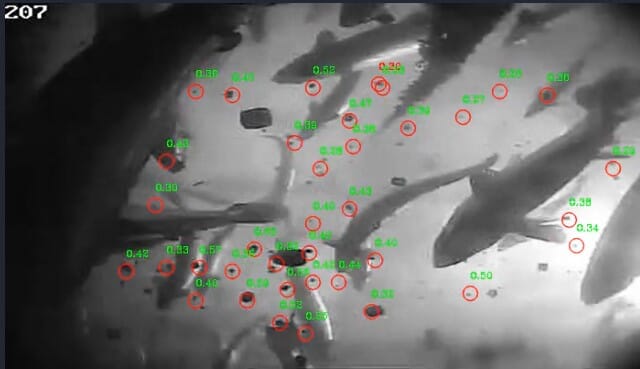 The panel, which also included Allan Cannon, chief executive of satellite startup R3 IOT, Vlada Demydova from AquaChile and Bernardo Carvalho of Oceano Fresco, noted that if the industry could repurpose the salmonid sector's technology, hardware and knowledge and apply it across different species, aquaculture producers could make huge farm-level improvements that could translate into food security benefits.
The panel also acknowledged that primary-level production for shellfish, freshwater fish and marine fish is still occurring in remote areas. These areas – whether they are in Scotland, Chile or Portugal –lack basic infrastructure or the connectivity links that other sectors rely on. The fact that many segments of the aquaculture industry are fragmented and reliant on traditional farming practices is an additional roadblock – one that can be remedied by adopting and adapting technology that's being used in the Atlantic salmon industry.
Kemmerly explained that highly mechanised aquaculture segments like salmon and marine fish create globally traded commodities that are going to international markets. This output is notably different from the one aquaculture advocates tout when they discuss food security and eradicating hunger in the developing world. She stressed that farmed salmon alone won't feed the world.

"The vast majority of [aquaculture] production [is] crustacea and freshwater fish like pangasius and tilapia…shellfish and seaweed… that's what's going to create food security," she said. There's a massive spectrum of technological need in these segments. Applying technological interventions in those industries could alleviate some of the operational burdens of producers. This in turn could yield a greater production, environmental and food security boon than keeping the technology concentrated in the Atlantic salmon and marine sectors.
How technology has interrupted the aquaculture sector
Technological solutions like automation, remote sensing and robotic vehicles have allowed the Atlantic salmon and marine finfish sectors to rapidly increase farm outputs while conserving manpower resources. Sensor suites that monitor water quality, feed uptake and environmental conditions mean that day-to-day operations are less reliant on manual data collection and in-person interventions. This has made the Atlantic salmon industry more data-driven, efficient and profitable.
Though this type of automation isn't available for all aquaculture producers, the ones with access to it have been able to address, and in some cases bypass, their infrastructure challenges. Leveraging aquatech is also facilitating progress on systemic environmental issues like chemical use and harmful algal blooms.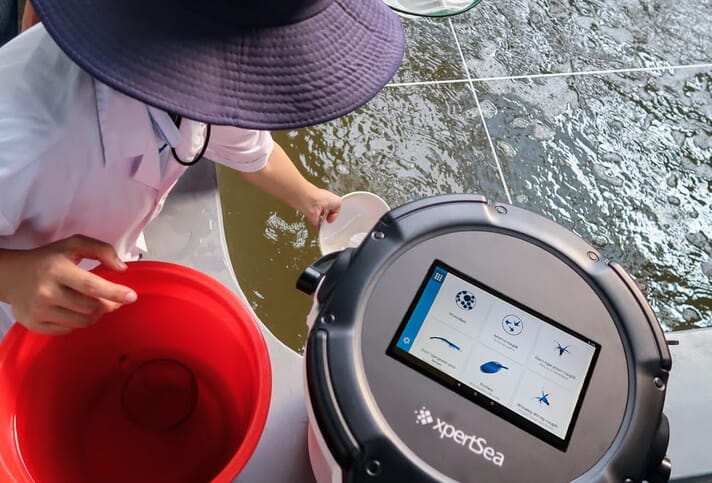 Having these technological solutions come online in the last 20 years can partially explain aquaculture's rapid expansion. Farmed fish overtook capture fisheries as the world's main source of seafood in 2012 and that trendline is expected to increase beyond 2030. Demydova explained that when this expansion is viewed alongside aquaculture's lower climate impact in comparison with other animal proteins, the intersection of tech and aquaculture can be a win-win for climate resilience and food production.
Applying technology at farm level
According to the panellists, integrating technology – whether its farming hardware or analytics software – with aquaculture production isn't always straightforward. Fish, shellfish and seaweed production are still dominated by small-scale and low-tech farming operations in the developing world. However, producers in developed industries still face a steep learning curve when adopting farming tech.
Carvalho explained that Oceano Fresco's clam farms in Portugal are among the first to bring a business and science approach to very traditional industry. His firm uses mesh lantern baskets to grow clams in the open ocean, not the typical method where producers seed clams on the bottom of lagoons or estuaries.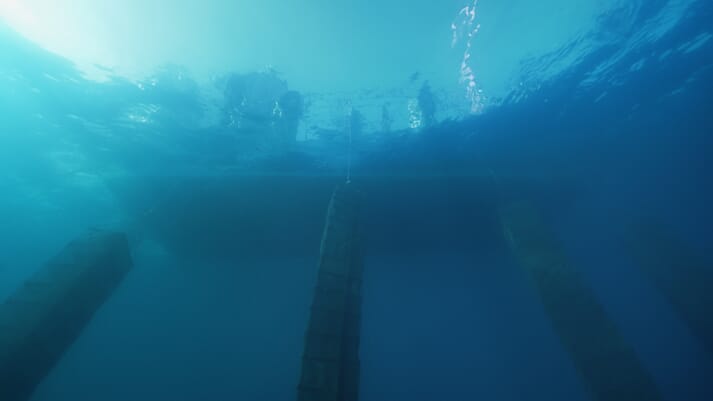 Oceano Fresco's lantern baskets were inspired by methods seen in the oyster industry. Though it has led to success on his farms, the technology doesn't appear to be widely adopted by other clam producers. Carvalho noted that global shellfish operations are still deeply fragmented and reliant on established farming methods. That leaves ample potential for improvement.
Cannon and Demydova echoed Carvalho's observation of a fragmented aquaculture sector. Both panellists noted that salmon farms – though they are among the more industrialised aquaculture sectors – can be as close to off-grid as one can get.
In Cannon's work with R3 IOT, providing satellite uplinks and digitalisation to Scotland's salmon farmers, he was struck by the lack of infrastructure and connectivity at farming sites. Producers didn't have easy ways to support their businesses because they were so remote, placing a heavy operational burden on the farmers. Giving salmon producers a way to digitise their operations made farming activities more efficient and easier to manage. "Once you remove that [connectivity] barrier, it becomes and innovation platform for the industry to build upon," Cannon said.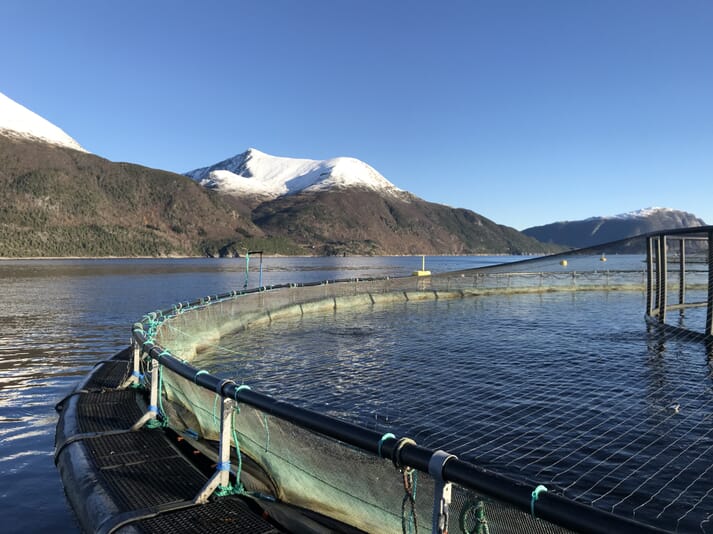 For Demydova's farming partners in Southern Chile, leveraging technology has meant more than addressing the connectivity barrier. Having local farmers adopt digital technology has allowed the country's salmon sector to ramp up production while systematically tackling its biggest bugbears. Aquatech has facilitated huge progress in environmental sustainability and antibiotic stewardship for Chile's salmon segment. Demydova told delegates that uisng these innovations has seen Chile reduce antibiotic use by 40 percent and make progress in coastline restoration.
Though these case studies illustrate how aquatech can bring huge improvements in environmental and production metrics, it also demonstrates how technology can conserve labour resources on farms. Cannon noted that relatively simple solutions that give fish farmers the ability to see what was happening in their pens made them less reliant on manual data collection and in-person interventions. In his experience, hands-on farming techniques can introduce a data blackspot. By automating these processes, farmers are better able to make the right interventions and meet production challenges.
Moving beyond innovators and early adopters
As the panellists outlined their experiences as innovators and early adopters of farming tech, Kemmerly reminded delegates that up to 80 percent of aquaculture production comes from small-scale farmers in the developing world. Based on these comments, the industry is – at best – only at the second stage of a long adoption curve for farming technology.

She suggested that industry efforts should go towards making basic devices more widely available for farmers who are lagging on the adoption curve – especially if they are in the developing world. Focusing on this side of the sector would make major inroads on food security and sustainable food production where it is needed most.
Kemmerly explained that aquaculture stakeholders can't expect tens of thousands of small-scale subsistence farmers to spend their time manually gathering and recording data to become more efficient and improve yields. The process needs to be automated and easy for the end user. "We have to be predictive and we have to be responsive, and that's why technology is mission-critical here."
In Kemmerly's view, improving access to inexpensive sensors that measure water quality, dissolved oxygen, local weather and algal levels will let farmers intervene as soon as problems emerge during production. This will allow small-scale farmers to make the same efficiency leaps that Cannon and Demydova observed in the salmon industry. This efficiency could translate into tangible environmental and harvest benefits.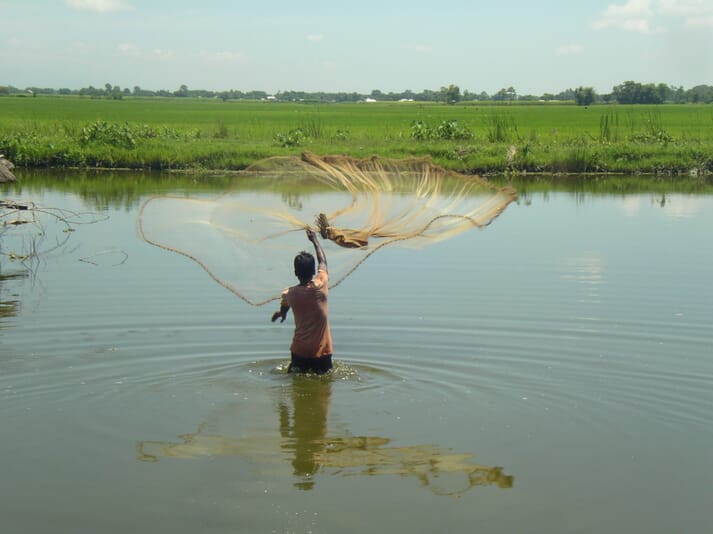 "We have to address the fact that there are hundreds of thousands of small-scale operators who desperately need basic technology," Kemmerly said. By moving the tech and aquaculture conversation beyond early adopters and focusing instead on the early and late majority categories of aquatech stakeholders, the industry can revolutionise small-scale production across multiple species while fulfilling its food security potential.
"We think technology really can help bring improvements in environmental and social responsibility to scale," Kemmerly said. It could also be a key factor in keeping aquaculture on its current expansion trajectory.