Atarraya and BiomEdit announce shrimp biofloc research project
Shrimpbox creator Atarraya is partnering with microbiome startup BiomEdit to learn more about the microbial ecosystems in biofloc production and research new approaches to shrimp farming.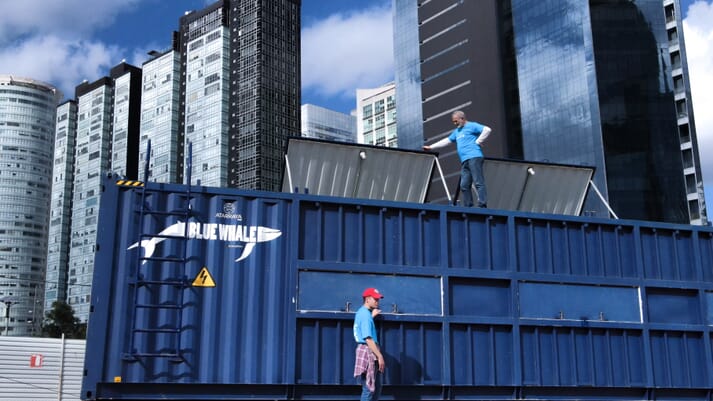 Atarraya Inc, creator of Shrimpbox, the first sustainable "plug-and-play" shrimp farming technology, and BiomEdit, a microbiome innovator focused on animal health, have announced a research collaboration to investigate microbial changes to improve the cost-effectiveness, sustainability and production output associated with shrimp farming. The research partnership will focus on nitrifying microbes and vibriosis control. The partnership will also study how microbial communities change over time in a shrimp biofloc system to define the homeostasis of the ecosystem created for sustainable shrimp farming.
The goal of Atarraya and BiomEdit's research collaboration is to gain a better understanding of microbial communities and their correlation with nitrogen spikes and other environmental changes. The knowledge gained from the study will help to minimise water usage, improve the environmental footprint of production and reduce the amount of feed needed to produce shrimp. This will improve the cost-effectiveness of sustainable shrimp farming significantly as feed is responsible for about 50 percent of shrimp production cost.
"Our collaboration with BiomEdit goes back to the core idea of Atarraya: using deep science knowledge to optimise protein production and contribute to global food security," said Daniel Russek, CEO and founder of Atarraya.

"The findings from this research project will help Atarraya to increase the production output of shrimp farming while reducing costs and improving sustainability. Together, we are making shrimp the most sustainable protein choice in global food production."
Atarraya and BiomEdit expect to learn more about the ecosystem in aquaculture by using advanced microbiological tools to analyse the composition and diversity of microorganisms that inhabit the shrimp pond, as well as their interactions with each other and their environment.
"The microbiome project will allow a deeper understanding of the role of the microbial community in maintaining crop homeostasis," explains André Freitas, biotech director, Atarraya Inc. "The future of modern aquaculture is based on the use of innovative technology applied to high productivity systems, rational use of water and production of premium quality protein. Shrimp farming in a biofloc system is the face of this new aquaculture."
Atarraya's shrimp farming technology uses biofloc technology to transform waste nutrients into feed with the help of microorganisms. As part of the research collaboration, BiomEdit will use its gene-sequencing platform to provide critical insights into the roles of various microorganisms in the growth cycle of shrimp through high-throughput strain isolation and characterisation.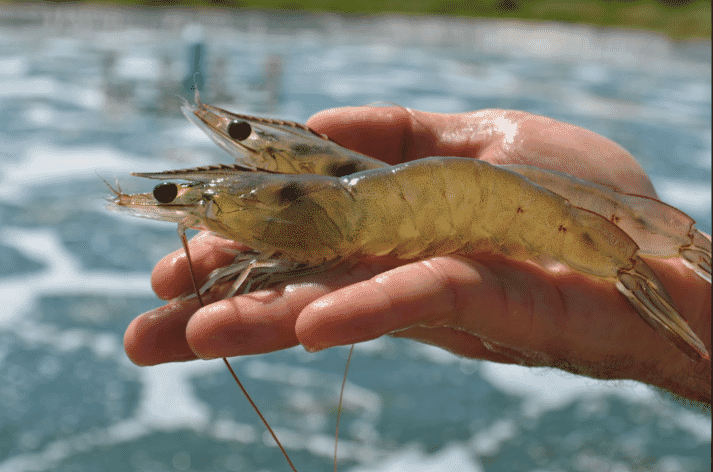 The approach is especially critical in land-based aquaculture systems with low environmental impact and increases the reliability of shrimp protein production. The research findings will be used to inspire strategies that optimise the health and performance of aquaculture shrimp production.
As one of the most popular proteins in the world, shrimp plays a key role in feeding a growing global population. In the past five years, shrimp sales volume increased from 275 to 415 million pounds. Yet, conventional methods of shrimp farming are disastrous for the environment – destroying seabeds and polluting oceans. Housed in a traditional shipping container, Shrimpbox by Atarraya could help meet the growing demand for shrimp by increasing production while minimising the impact on the planet.

"We are pleased to collaborate with Atarraya to find new ways to unlock the potential of the microbiome for shrimp producers who are trying to increase production and reduce their environmental footprint to meet the demands of a growing population," said Aaron Schacht, CEO of BiomEdit.
"Our deep knowledge in the microbiome in livestock paired with Atarraya's immense expertise in shrimp and aquaculture production systems form an ideal match to optimise the use of biofloc."