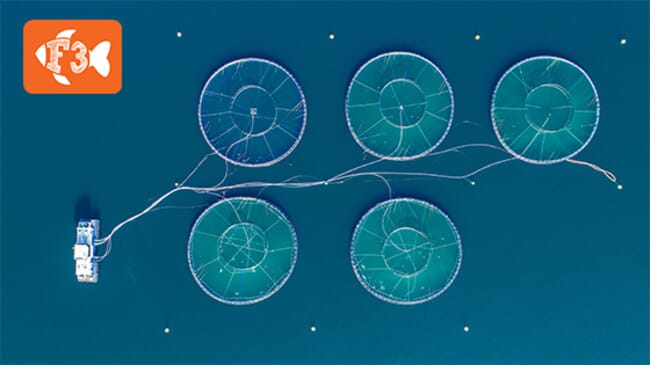 Panellists will include representatives from Aqua-Spark*, Hatch, S2G Ventures, IndieBio, Tianfeng Securities and Xplore Inc. A Q&A session will follow presentations.
The webinar will take place on 14 October at 5 am GMT / 1pm Beijing time / 1:00 am EDT.
As wild-caught fish supplies dwindle, the entire aquaculture industry has a stake in ingredients that are nutritionally equivalent, and can serve as substitutes for fishmeal and fish oil. Nutritionally equivalent substitutes can de-risk supply chains and future-proof the aquaculture industry for continued growth. For investors, these same supply-chain problems present potentially lucrative growth opportunities.
Critical for the initiation and growth of aquafeed ingredient companies, are investors. This session offers a sampling of investors representing the full range from seed to venture, and from a variety of perspectives including synthetic biology, aquaculture and conservation.

This event is part of a year-long webinar series hosted by the F3 Team. The webinars are free and open to everyone. For more information and to register, visit: f3meeting.com/webinars. The webinar recording will be available on the F3 Youtube channel following the event.

Moderator
Dr Kevin Fitzsimmons, chair of the F3 Challenge and judge, professor and director of international programs at The University of Arizona will moderate the discussion.
Panellists
Georg Baunach, managing partner and co-founder, Hatch.
Xiao Chen, senior agricultural analyst, Tianfeng Securities.
Kate Danaher, managing director - oceans and seafood, S2G Ventures.
Alex Kopelyan, senior director, IndieBio (SOSV).
Lisa Rich, founder/COO, Xplore Inc.
Mike Velings, co-founder and managing partner, Aqua-Spark.
The F3 - Future of Fish Feed is a collaborative effort between NGOs, academic institutions, and private partnerships to accelerate the commercialization of innovative, substitute aquaculture feed ingredients to replace wild-caught fish.
*Hatch is part of Aqua-Spark's investment portfolio, but The Fish Site retains editorial independence.