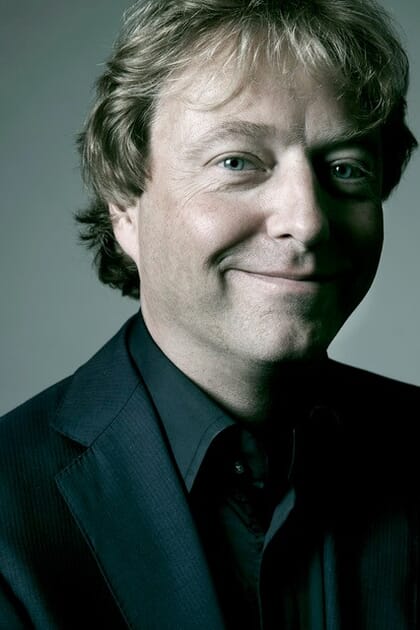 With 18 companies in its portfolio Aqua-Spark is in rude health and its co-founder Mike Velings feels that their hard work is beginning to pay off.

"We'd raised €6.9 million by the start of 2015, and now have €123.6 million of assets under management. We expect it to grow to about €200 million over the coming year and for the value of our assets to continue to grow until at least 2030," he says.
The speed at which the value of the portfolio is growing is proving very encouraging.

"Reaching the €100 million mark a few months ago was a bit of a milestone. Having got lucky with some of our investments we're starting to see some acceleration in how they develop, which is really affecting the fund and attracting a different type of attention," he reflects.
As the portfolio grows so does the company and Velings believes that fine-tuning his approach to investing in the sector is helping them start to gain ground more rapidly.
"We currently have a team of 15 but will probably reach 20 people by the end of 2020 – the tone is changing a little bit; there's been an increase in professionalism. We've always believed in our model, but it seems like we're now starting to see proof that doing something differently is paying off," he explains.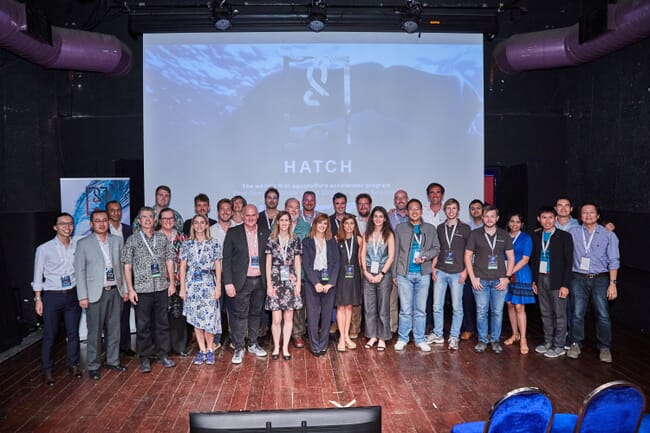 Early days

While Velings may have made his first investment in aquaculture in 2015 he had, he explained, laid a considerable amount of groundwork beforehand. Indeed, his interest in aquaculture emerged at least four years previously, having been initially sceptical of an industry that tended to be viewed with outright hostility by environmentalists.
He explains that it stemmed from a commitment to marine conservation, which was what led him to a TED-organised floating ocean conference called Mission Blue in the Galápagos in 2011. While afloat on the Pacific he met Amy Novogratz – who was to become his partner "both in life and in business" – and the pair resolved to investigate ways to safeguard marine resources.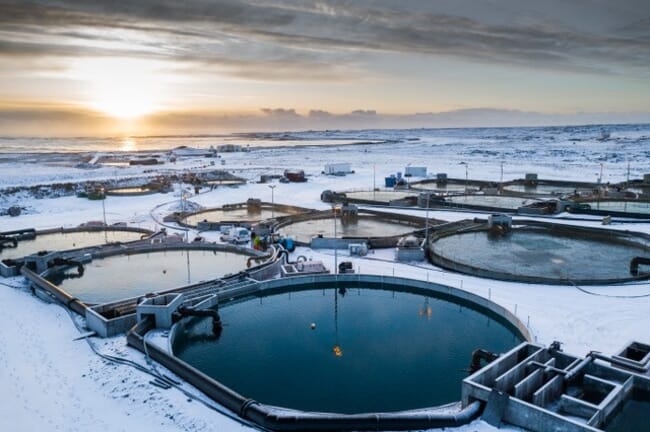 "That meant looking at something around ocean conservation that we could use both our skill sets for," he explains.

And aquaculture really came into focus for them after hearing Stephen Hall, then director general of WorldFish, speak at an NGO gathering filled largely with "diehard conservationists".
"I kind of expected everybody to listen politely then forget about it, because the aquaculture sector didn't have a great rep with the environmental community and I didn't know much about it, but the people were engaged," he recalls.
However, it was only about six months later that this translated into an aquacultural plan of action for Velings.
"Stephen rang me up looking for funding for a project. I initially said no – WorldFish funding comes from organisations like the World Bank and the EU – but we started talking and I found out that there was no coordinated investment activity in the space. I couldn't believe this at first," Velings recalls.
However, it was confirmed by follow-up research. Astonished, he then invited people from the industry, from academia and from NGOs like WorldFish to meet up in late 2011. It didn't take long for him to be convinced that setting up a fund devoted to sustainable aquaculture had huge potential – both as an investment opportunity and as a means to improve global food production.
"When we walked into the room it felt like there was a sigh of relief from people who had been in the industry a long time and realised that an investor was finally paying attention. This made us realise that we were really on to something and that we needed to start thinking much, much larger. That was a key moment for us," he recalls.
Following this they looked to assemble a global advisory network of farmers, industry experts and potential investors, and by September 2014 they had raised enough funding to start looking at investments – closing their first deal on 5 January 2015.
Velings appreciates a number of "catalytic investors" who helped to raise the initial funding, especially as they only had a relatively small number of companies that they saw as being compatible with their mission on their radar at the time.
"Our biggest question was whether there would be enough deal flow. When we started out we saw about 100 companies who we thought might be a target at some point, now we track close to 1,500," Velings explained.
Who to invest in?
Given the number of companies with potential out there, the team at Aqua-Spark has to whittle them down to the most worthwhile possibilities and to try to strike at the right moment.
"We try to get in touch with companies as early as possible, get them to send us updates and work out if they could be a potential match," he explains.

Aqua-Spark's structure allows them to invest relatively early – usually at the "series-A" stage (a company's first big venture-capitalist funding round), at which point the fledgling firm is likely to only have proof of concept and, perhaps, some revenue.
"We might even invest earlier. It depends how comfortable we are with the team, the technology and the market," he notes.
At a glance the companies in Aqua-Spark's existing portfolio don't have that much in common, but Velings explains why they all fit the mould.
"The companies in our portfolio may appear to be very diverse but, for us, they're very well connected," he says.
And the common theme is that the companies will, Velings hopes, help to show the wider aquaculture industry how it can double or triple production by mid-century in a more sustainable manner.
"Our mission is to try to influence how the two-thirds of the sector that doesn't exist today is going to develop. If we really want to do that and show that healthy, affordable and sustainable is actually better for business than operating in a more traditional way, we have to first of all be very public about it, and secondly we have to show that it's possible," he explains.
As a result, Velings is convinced that it's essential to invest across the whole value chain to demonstrate a more holistic approach to sustainability.
"If you don't have a proper slaughtering system, for example, it's not only bad for animal welfare but you're also going to waste quite a bit of your end product; if you don't have a good system to combat and prevent disease, you're very likely going to be creating more issues than you're solving," he explains.
Velings aims to invest about 50 percent of the fund's capital in the farming process itself, while the other half should be spent at either end of the value chain, which is why the portfolio is spread across fields as diverse as "feed ingredients, genetics in farming, technology to make farming more efficient, all the way to marketing, distribution and traceability".
In terms of the species he invests in, Velings believes that maintaining diversity is vital.
"We want to ensure that we apply to people across the industry, not just one species; it's also a risk mitigator to be in different species, in different geographies," he notes.
He also emphasises the need to not merely concentrate on the niche production of premium products.
"If we really want to make a difference, we can't focus just on, let's say, a really fancy trout farm in Washington State that is selling trout in San Francisco. It needs to be relevant across species in such a way that, whether you are the largest or smallest food producer in the sector, it's something you will need to pay attention to, and possibly collaborate on. And then we need to make sure that everyone knows about it. Which only works if you do it across the value chain and create synergies between the companies."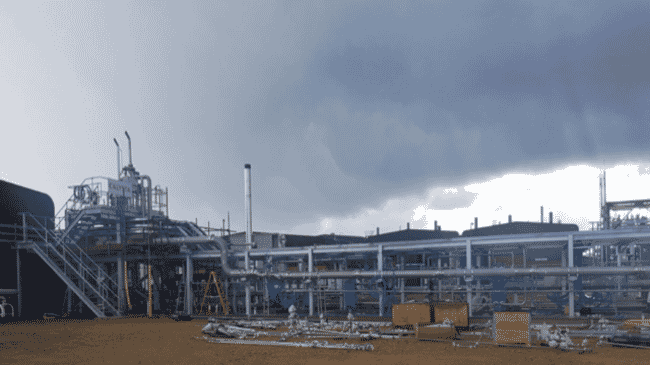 As a result, Velings is keen to promote collaboration between the companies in his investment portfolio.
"All the companies have a shared value manifesto, which is part of the shareholders' agreement and encourages people to buy from fellow portfolio members where possible. This year we arranged a meeting at the GOAL conference in Chennai, which two-thirds of our portfolio attended. It was exciting to see that so many breakthroughs happened by themselves – it's a question of putting people in a room together," he says.
Velings believes that, while most of the companies on his radar have the right outlook, the art is in working out which of these can back up good intentions with the other key attributes.
"This industry is reasonably capital intensive. If you were to spend $30-40 million and 10 years of your life building a medium-sized sea bass farm in Asia, for example, you are going to care about your environment. If you don't it's bad for business. As a result, it's not so much a question of willingness to farm sustainably, it's more a question of them having access to proper finance, proper technology and proper information," he explains.
Velings stresses that, while Aqua-Spark aims to generate a 20 percent return for their investors, this figure can vary widely – not least depending on the timing of the investment.
"Our returns as a fund are not necessarily the same returns that our portfolio companies will make when they're mature and your returns will depend on when you invest," he points out.
Despite the buzz generated by Aqua-Spark in the aquaculture sector, they are still something of an anomaly.
"We've not yet seen similar funds emerge. There are those have a more traditional focus on the blue economy as a whole, not specifically in aquaculture – or in protein, which aquaculture is a part of," explains Velings.
Meanwhile other purely aquaculture-related funds are far narrower in terms of their portfolios.
"There is one fund [8F Asset Management] that focuses purely on RAS-based salmon farming, but that's about it and it is a very different fund from our more general approach to helping the industry move in a certain direction," he says.
Although Velings seems happy to be leading the charge, he believes there's room for more funds like Aqua-Spark, not least as a means of encouraging more sustainable practice across the aquaculture sector.
"We would like to see other funds emerging," he asserts. "In some sectors, such as feed ingredients manufacture, which have an applicability outside aquaculture, it's not so much of an issue. But if you look at mid-sized farms or smaller farms outside of salmon – many salmon producers have investors and are often PLCs – there are relatively few investors active in this space.
"Ninety-five percent of this industry is made up of SMEs, but most of the medium-sized farms are self-financed or rely on merchant credits – for example, credit on the feed from feed suppliers. We would definitely welcome more investment in this space, mostly from people able to take a bit more risk who can engage relatively early and have a long-term horizon, because building a good farm takes time," Velings stresses.
Room for improvement
The lack of competitor funds isn't the only thing that has surprised Velings on his journey into aquaculture – and he's astonished that some other elements haven't changed since he first ventured into the industry.
"I'm still surprised by how little branding there is in the fish space in general. The original value of how a fish was farmed and its provenance often gets lost in the supply chain – eight out of 10 retailers in the US, for example, will say that the fish comes 'from our distributor' and have no idea where it actually comes from. That to me is mind-boggling and at some point will have to change.
"I'm also still surprised that, although only a relatively small number of people can influence the way the seafood sector evolves in a big way, it doesn't mean improvement will happen quickly. It's a long process to actually drive change.
"If you look at feed ingredients, for example, 60 percent of the global market is controlled by five companies – if the boards of those five companies set their minds to it, then in 2050 we have a different food system. The same goes for the 10 largest retailers on the planet."
Velings believes that it is culture, not innate human nature, that is responsible for the glacial speed of the change.
"A lot of people say, 'It's all about price, price, price,' but I think that's all about culture – and is driven by the retailer even more than the consumer," he argues.
Velings points to the tilapia farm in Mozambique that Aqua-Spark has invested in, where local consumers, despite having very little money, are prepared to pay considerably more for locally produced tilapia than for Chinese imports.
"To me this shows that it's not all about price – it's about overcoming generations of marketing that have enforced that we should get a lot for very little. On one hand it's depressing, but on the other it's a cause for optimism that it's not a law of nature," he notes.
Tips for potential investors
Velings is happy to share advice with would-be investors and has a number of tips for those considering putting their capital into aquaculture.
"Try to partner with other people; make sure you're prepared to be involved for the long term; try to get a finger behind whether the finance ask is adequate – so you don't end up with something underfinanced; and make sure you have access to the right expertise – but don't think you need to build the expertise yourself, because that's not going to work with 700 species on the market," he advises.

He also warns that, while diversity is vital, investing in species that have no market presence is likely to be a battle.
"We'd like to keep that diversity but are advocates of investing in species that are relatively small but already have a presence in the market. If you have a species with no presence in the market and have to start from scratch it can be very, very difficult. We want stable volumes that you can slowly increase with the industry. Species like Arctic char, for example, that have a small but stable presence, make for a great space to invest in."
He is also careful with investing in commodities.
"We try to stay away from commodities [like salmon or shrimp] unless there's another reason, like a technology, to catalyse them. If you're in a sector that's more of a commodity, you're going to see much more price fluctuations – whether we have a long big win in salmon doesn't really matter," Velings explains.
Velings would welcome more investors and more funds in a similar aquacultural space and he points to plenty of good reasons to get involved.
"My advice, if you have the slightest interest in aquaculture, is to delve deep and learn as much as possible, engage and don't get scared. Maybe start with a relatively small investment and just build it up over time," he explains.
It is certainly a sector that he has found personally rewarding and his interest in it remains undimmed.
"My own enthusiasm is getting much stronger every day. There are so many exciting things going on across the sector, there are so many opportunities to build great businesses and I just love building things together with people," Velings enthuses.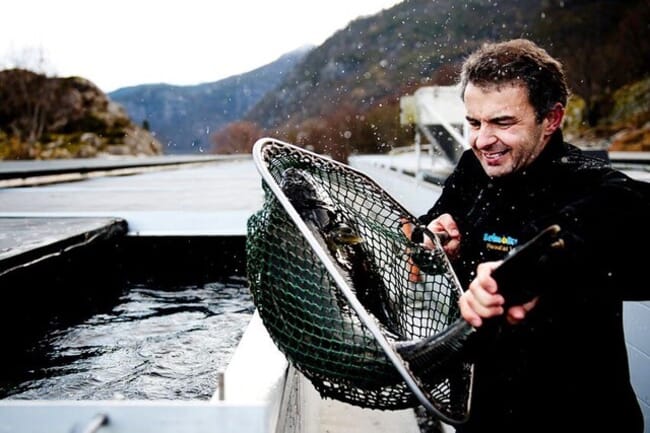 "The industry is growing, there are a lot of relatively simple improvements we can bring from other sectors; there are also some things way more complicated than other sectors that are exciting to look at; there's technology, there are great entrepreneurs; it's great food – it's food with the highest resource efficiency on the planet compared to the quality we get out of it, especially compared to other animals. There is so much opportunity that we sometimes get a little bit overawed."
"In the end it's about people, food and building real things and is a super-exciting space where you can really make a difference and build really great companies," he concludes.
Velings is, however, also aware that there is considerable room for improvement, in some species in particular.
"In the shrimp sector, for example, I'd like to see radically different genetics so there's a lot less risk of disease. You could argue it might not have been the best decision in the first place to start farming shrimp, but I think there are advances and improvements to be had there which will have hugely positive environmental and economic impacts."
Looking ahead Velings is sticking to Aqua-Spark's original mission.
"Our aim is to build a large, global synergistic portfolio of 60-80 companies by 2030 and by 2025 we hope to be much closer to that goal. By 2027 we'd love to have a full portfolio across the value chain that we can take a few more years to really develop," he explains.