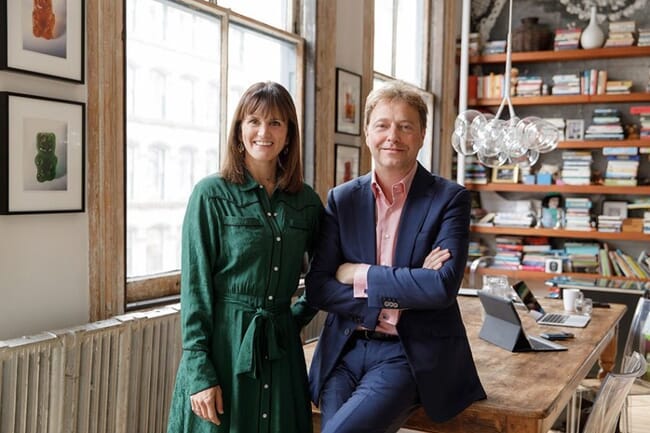 "For us it feels like things are starting to heat up on all levels – with investors coming into the fund, and greater interest in the space at large. It's still not a really fertile time to raise, except when companies have a great solution and it's unique – then you do actually see crowds wanting get around the table, and I think aquaculture is really starting to feel like a really unique opportunity to outside investors," she reflects.
"It feels like in the last two years there has been a lot of interest building up, lots of people coming to events, but not a lot of action, but now I think the action is finally starting to happen in terms of real investment dollars moving into the space," she adds.
According to Novogratz, the new arrivals are – for the most part – family offices, that are attracted by the positive impacts on food security and ocean health that investments in aquaculture can offer, and venture investors who understand the opportunity for digitalisation and tech innovation.
"The opportunity around transforming seafood is getting clearer, with more of a track record and people are starting to understand what it means to invest into the aquaculture supply chain. Just a few years ago there was a real lack of awareness around the aquaculture supply chain and no widely known examples of successful startups in this space, but that is starting to change. We finally have examples of later stage companies working on solutions for sustainable aquaculture at a significant scale," she observes.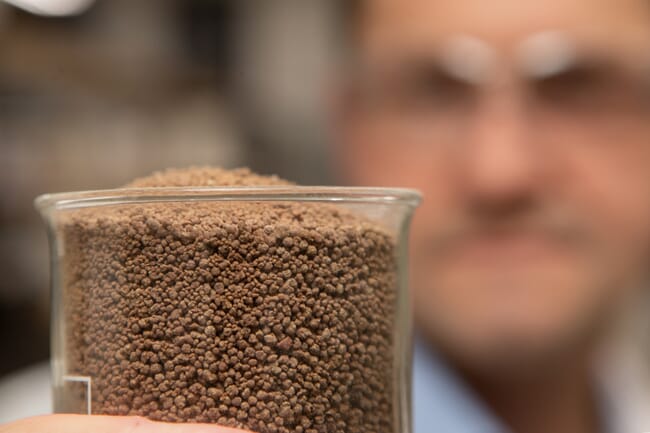 As Novogratz points out, a number of startups have now effectively scaled up and she points to the launch of Calysta's commercial scale singe-cell protein facility in China and eFishery, who are looking towards a series D round after successfully closing a $90 million series C round in the summer.

"Everything is a bit more tangible and this whets a different level of investor appetite," she explains.
She notes that it has, however, taken several decades to reach this point – not only for the right technology to be developed, but also for it to become accessible enough for the key players to start to adopt it.
"We're finally at a place of having new product in the market – in terms of feed ingredients, technology, new farming systems. We can start to demand different practices because the tech, the data, the inputs, are now accessible. The framework is strong," Novogratz argues.
"Not only will this lead to more investment in the space, but we are also starting to see how the bigger picture starts to develop. The market hasn't been able to fully demand new solutions because of lack of access to them, but now with tech adoption accelerating, scaling data-driven production, effective traceability solutions in the market, and novel feed ingredients starting to scale, we can plug these solutions together and demonstrate a shifting standard across the supply chain. 2023 should bring real examples of industry-wide adoption of more sustainable practices," Novogratz adds.

Concerns

While generally being very positive about recent developments for Aqua-Spark, Novogratz notes that significant challenges – both new and ongoing – must be overcome.
"You can't talk about where the year's going without talking about the [plans for the] Norwegian salmon tax and what that's doing to investors' risk appetites. Investors generally think of aquaculture as not their space. They like to know a space and understand a space, so when something like this happens, for them seemingly out of the blue, it just confirms they don't understand this space, so it creates pause," she points out.
She also notes that, despite many successes, the scale of the aquaculture industry, and the scope for improving it, mean that innovations are still only scratching the surface of what is needed to sustainably increase production in line with the growing global population that it will have to help to nourish.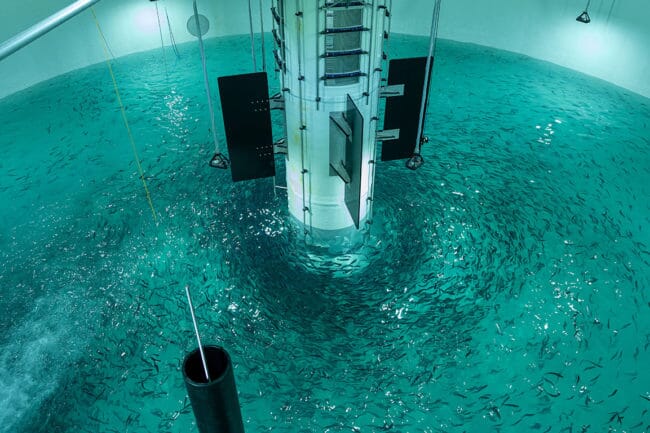 "We still need massive amounts of capital to get some of these things to take off. While it's incredible that Calysta now has its first commercial scale facility, and there are firm plans for the next one, which will produce five times more, if you think about the amount of fishmeal we need to replace and how much feed we need to produce to grow aquaculture production in the way we're hoping we can… we'll need a lot more companies and a lot more production. We're not going to get there without that institutional investors and that's not really happening yet," she observes.

Looking ahead
As the year draws to an end Novogratz sees Aqua-Spark closing a number of investments in the coming months and looks forward to the launch of their subsidiary fund, which will focus on investments in African aquaculture.
"We've had a bit of a backlog in terms of reorganising the team and there was a lull in raising funding so we were being cautious, but now we are in a good place in terms of the fund organization and size. So, we plan to get back on track and make six to eight new investments just in the main fund and we also want to launch the Africa fund officially at the beginning of 2023, which will make at least four investments annually," she explains.

*Hatch is part of Aqua-Spark's investment portfolio, but The Fish Site retains editorial independence.