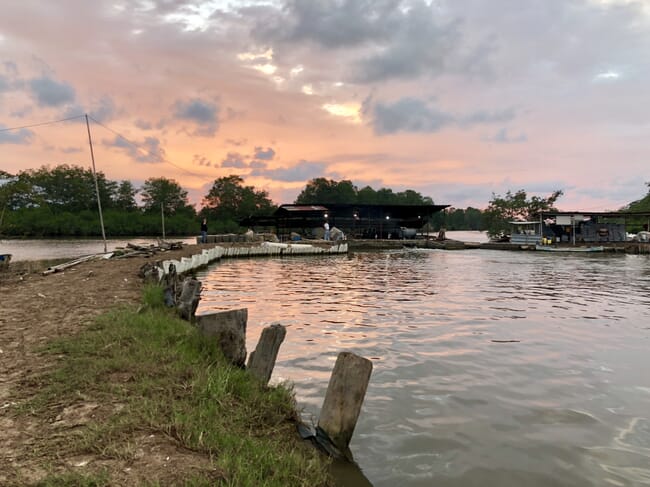 As 2021 draws to a close, Rabobank's senior seafood analyst suspects that growth levels compared to the previous 12 months could reach 10 percent – putting many countries back to pre-pandemic production levels – while he sees significant growth occurring in 2022 too, with many of the largest producers able to meet burgeoning demand through intensifying their production.
Demand for shrimp
2021 the shrimp market was very strong, notes Nikolik, especially in the US. Shrimp producers and traders benefitted from switching their focus to retail, rather than food service, and prices rose considerably – they're currently even higher than they were prior to the pandemic, he adds.
In Europe demand followed a similar pattern to the US, although not as extreme, while it grew in China too, but from a low point, and 2021 sales there were still below pre-pandemic levels, Nikolik observes.
As for 2022?
"I speculate that it will cool off a little – which is only normal when prices are so high – but I'm not sure by how much. In China, however, I think demand will keep growing – the last few months have been encouraging," Nikolik notes.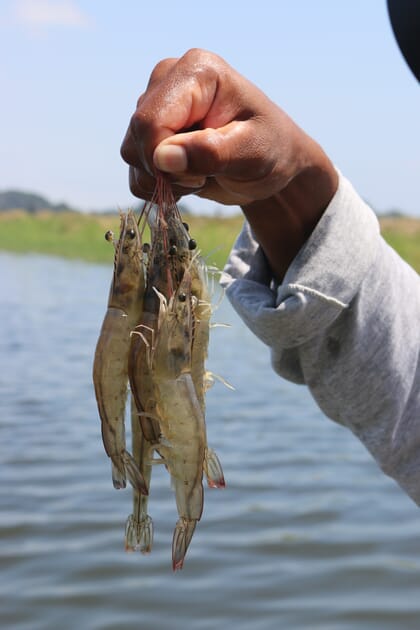 Shrimp supply
Growth in supply has been considerable in 2021. While he previously predicted a 9 percent growth in 2021 he now suspects this might be higher.
"It could potentially be over 10 percent, thanks to a strong second half of the year, in particular in Ecuador and Brazil," he predicts.
Indeed, while a number of countries have reported impressive growth rates – India notably has produced 8-9 percent more in 2021 – all have been eclipsed by the stellar performance of Ecuador.
"Ecuador had a phenomenal 2021 and its exports for the year are now tipped to pass 900,000 tonnes – up from 700,000 tonnes in 2019 – making it the most competitive and successful producer of the year, with a growth rate of over 20 percent," says Nikolik.
This has been fuelled by the diversification of its exports. Not only has it been regaining ground that was lost in China following Chinese import restrictions in 2020, but its processed products are also faring well in the EU and US markets and it has potential to keep growing, according to Nikolik.
The growth has been accommodated by an increase in the stocking densities that has gradually been taking place in the South American country – a nation that has traditionally had some of the most extensive shrimp farms in the world.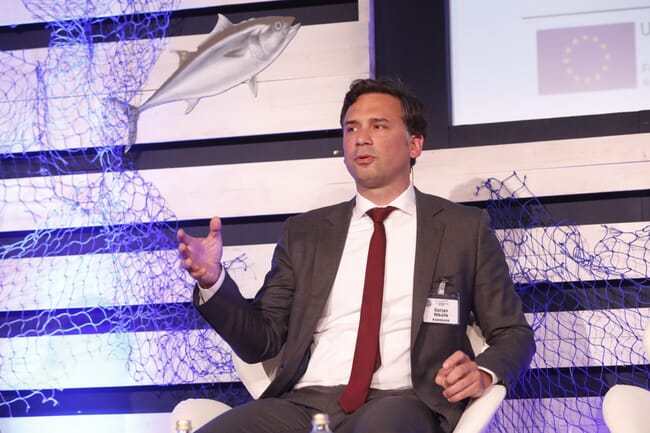 "It's all about intensification. For the last 3-4 years the average stocking density in Ecuador has been around 15-20 shrimp per square metre, but they are now gradually increasing this, and are now heading towards 35 per square metre," explains Niklolik.
"While this is a significant increase, it's still far below the average in other countries – in India 55-75 shrimp per square metre is normal, while in China many intensive producers stock at around 120 – 160 per square metre, while some stock up to 300 per square metre," he points out.
Nikolik reflects that he gave a conservative estimate for a 5 percent growth rate globally at the recent GOAL conference, but now thinks 2022 production levels will be higher.
"Prices are conducive to encouraging farmers to grow more and there's no real supply constraint. India can increase its production, Indonesia is targeting a 250 percent growth in the coming years, Ecuador has the ability to intensify," he explains.

"There are also better genetics now available, which should help to reduce mortalities. Most farmed animals have a mortality rate of around 1 percent per month. But shrimp are at around 15-20 percent [for a 120-day cycle] and good genetics could reduce this to 10 percent," Nikolik adds.
As a result of these factors Nikolik expects strong growth in most of the key shrimp producing countries – in particular Ecuador, Vietnam, Indonesia and China.