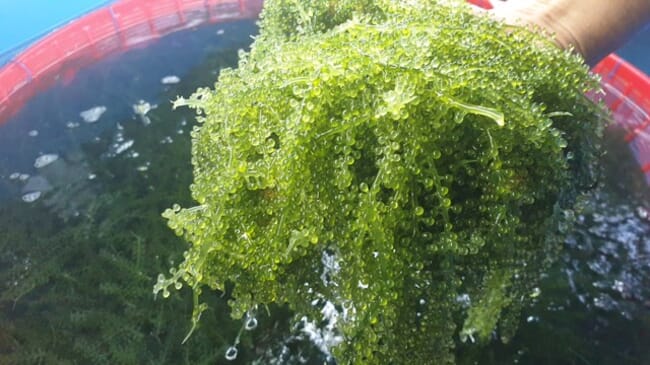 Though the global seaweed sector generates over $13 billion per year, its stability and sustainability aren't guaranteed. According to a new analysis published in Reviews in Aquaculture, the industry relies on fewer than 10 macroalgae species for the bulk of its production volumes. This leaves it vulnerable to genetic bottlenecks and disease outbreaks – and undermines its ability to economically advance and meet future demand.
The review notes that the sector's focus species are types of brown or red seaweed. None of these primary species come from the family of green seaweeds, despite these macroalgae showing impressive culinary attributes and carbon sequestration abilities. According to the authors, green macroalgae like ulvales, ulotrichales, bryospidales and cladophorales are an untapped biological resource for the industry and could bring much-needed diversity to the sector's commercial portfolio.
In the past decade, green seaweeds have demonstrated their carbon capture and nutrient removal capabilities in integrated multi-trophic aquaculture (IMTA) systems. In addition, the researchers observe, they are emerging as key sources of bioactive compounds with antioxidant, immunomodulatory, anticoagulant and anti-inflammatory properties. Green macroalgae are also a source of complex lipids like omega-3 fatty acids.

The researchers argue that Chlorophyta aquaculture should not be overlooked, saying that green seaweeds have an "intrinsic potential to unlock an array of different biotechnological applications". They also note that culturing and domesticating these species could enable more consistent farm outputs and quality metrics, giving the sector's profile an additional boost.
Since species in this family have contrasting metabolic profiles when compared to seaweeds in the red and brown categories, they can have a variety of applications and be used in different settings. This means that going green could unlock new innovations for the macroalgae industry, according to the researchers.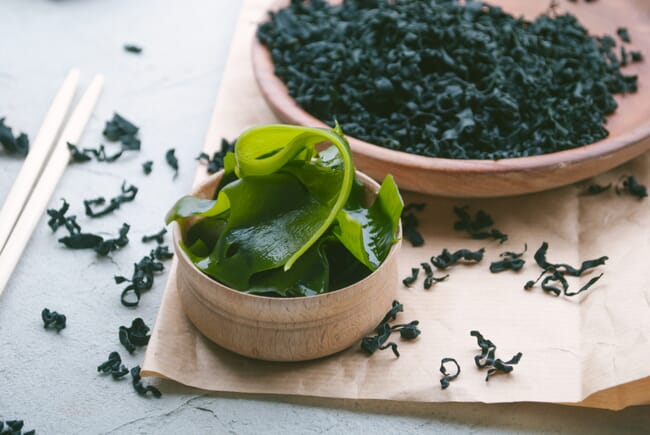 A closer look at the seaweed sector
There are three main types of macroalgae: red (Rhodophyta), brown (Ochrophyta) and green (Chlorophyta). In aggregate, these groups represent more than 10,000 species and researchers continue to identify new taxa each year. Macroalgae are a critical biological resource – providing numerous ecosystem services and socio-economic benefits as they grow.
Modern seaweed cultivation methods emerged in the 20th Century and rapidly spread across Southeast Asian and Pacific countries. It now represents about half of marine aquaculture production landings (51 percent) and is the fastest-growing marine aquaculture sector. Commercial operations in China, the Philippines, Indonesia, South Korea and Japan represent approximately 98 percent of global seaweed production.
Despite this positive picture, the industry needs to take steps to become more sustainable and innovative, according to the researchers. They argue that the existing commoditisation strategy won't be able to meet future demand of high-value seaweed products. And they note that the sector doesn't generate standardised and consistent outputs, and traceability schemes are spotty.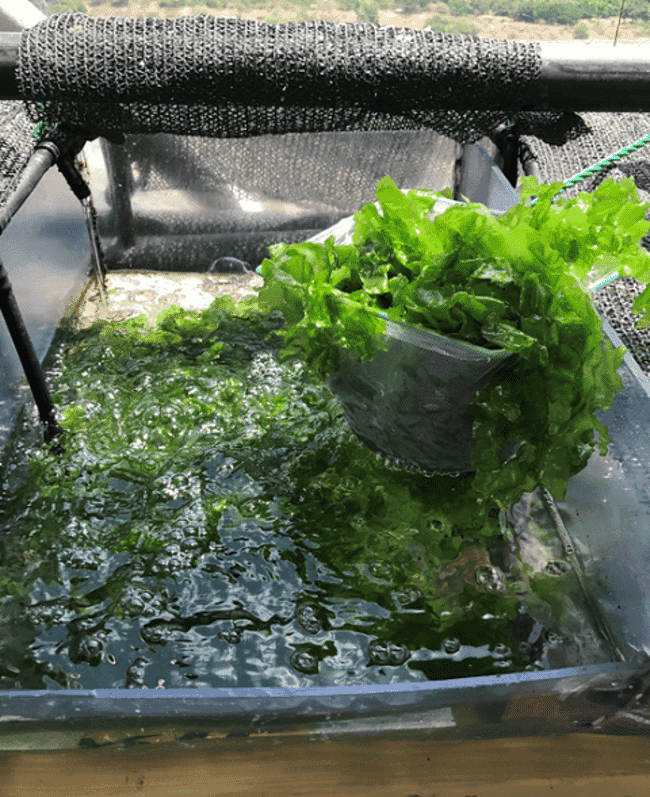 The rise of green macroalgae
As it stands, the industry is sustained by about seven macroalgae strains – all of which are either red or brown seaweeds. The commercial output of green seaweeds is just over 1 percent of global landings, lagging well behind its red and brown counterparts. Researchers and industry insiders have warned that the sector needs to diversify its target species, lest it fall victim to genetic impoverishment, decreased resilience to disease and threats from climate change.
Despite posting lower production figures, green seaweed is gaining traction as a solution for the sector's lack of diversification and potential genetic bottlenecks. The researchers note that green macroalgae presents an untapped and diverse pool of species – and many species could have culinary, biotechnical and pharmacological applications.
This segment of the seaweed industry has been expanding over the past decade and green seaweed species are being deployed in IMTA projects and biorefinery operations. Caulerpa, a Chlorophyta species that is also called "green caviar" is also being used in high-end restaurants in Asia. Researchers continue to identify bioactive compounds and other uses for green seaweeds. Chlorophyta could form a key building block of seaweed aquaculture's commercial diversification and expansion.
Moving beyond the 1 percent mark
Though the researchers are quick to note the upsides of increasing green seaweed production, the notable gaps in the industry's data presents a hurdle. Their review indicates that total farm volumes are significantly underestimated and that production data from Japan – a key farming hub for Ulva species – is absent. The fact that so many new taxa are being identified each year means that international aquaculture databases are struggling to stay current.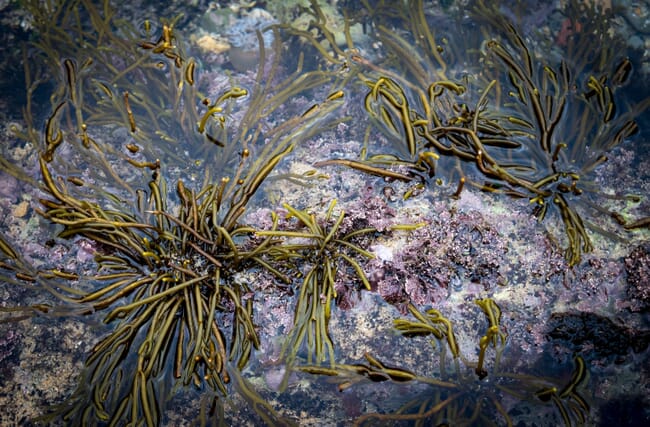 They argue that the industry needs detailed molecular surveys and transparent data on green macroalgae goods if it hopes to strategically expand. Collecting and analysing this data will be a crucial step in the industry's efforts to provide high-quality and traceable products. It will also help the sector become more standardised. These developments will increase consumer confidence and bring multiple downstream benefits.
To achieve this, the researchers recommend conducting life cycle assessments (LCAs) and life cycle sustainability assessments (LCSAs) at the initial stages of green seaweed aquaculture. This type of structured analysis will allow the industry to identify sustainability issues in the value chain and make improvements. If conducted before the production cycle begins, farm-level improvements can be implemented without significant economic outlays or disrupting farm activities.

Though the review hints that industry expansion is on the cards, it doesn't look like green macroalgae will follow the same path as the red and brown seaweed sectors. In all likelihood, Chlorophyta producers won't need to generate high biomass volumes to remain profitable.
Based on the researcher's analysis, the industry can focus on value-added products to stay competitive. Farmers can also capitalise on the economic and environmental benefits of production, ensuring the industry has public support. Producing agricultural fodder, fertilisers, specialty foods and pharmacological compounds will let the sector focus on quality control and specialisation. This makes pressure to commoditise and generate low-price biomass unlikely.
Due to these factors, the researchers believe that the sector won't directly compete with red and brown macroalgae as it expands. They say that "the unique features presented by [Chlorophyta] … represent a remarkable potential for innovation in macroalgal aquaculture." Moving green seaweed production beyond 1 percent of global landings could make the whole macroalgae sector more resilient and improve its outlook as it progresses.