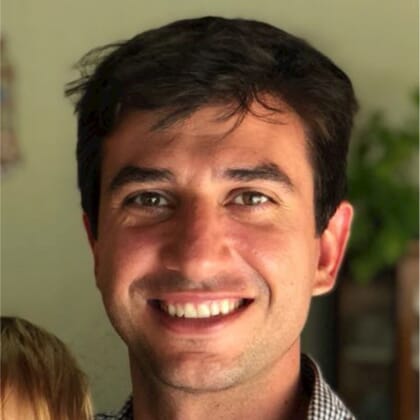 Can you give me a brief overview of GeneSeas and your role for the company?
Founded in 2001, GeneSeas is a 100 percent Brazilian company, located in the states of São Paulo and Mato Grosso do Sul. We are present in all the links of the tilapia production chain – from the production of feed, through fish farming, to processing and distribution in local and international markets. In addition, we distribute other farmed products, such as salmon and shrimp, selected from the best producers of each species in the world. I am responsible for all our tilapia farms.
What are you planning to talk about at the FAI/Fish Site tilapia event on 28 July?
I believe that I can contribute in the animal production area, and can highlight the certifications we have. We work with continuous improvement, and I aim to showcase our best aquaculture practices.
Why do you see occasions as being important/useful?
It is very important to have this type of forum, as participants are able to discuss their operations, and how we can produce food responsibly, while maintaining good animal welfare.

What achievement are you most proud of?
GeneSeas has become the largest tilapia farmer in Brazil, producing 20,000 tonnes a year. We are really proud to be part of this growth. But what makes us most proud is the desire to do even better, always striving for excellence and sustainability.
What are the biggest challenges facing the Brazilian tilapia industry?
The tilapia sector is very new, and there are several challenges. I believe the main ones are: regularity in the production of fingerlings, seasonality in fish/fillet sales and a lack of organisation in the sector.
How do you see the Brazilian tilapia sector developing in the next decade?
Brazil is already one of the largest tilapia producers in the world, and I understand that – in percentage terms – we are going to grow more than any other country in the world. We have excellent environmental conditions for the production of tilapia, being the country with the greatest freshwater resource in the world, and also benefit from the country's grain production, in terms of producing feeds. I would say that, in 10 years' time, we will be the third largest tilapia producer in the world.
What advice would you give fellow Brazilian tilapia producers?
Have good sales planning. Producing tilapia requires a high working capital, and if the sale is not made at the right time, it will certainly result in a loss, or a cash squeeze. Make good partnerships (contractual), diversify clients.
Today it is very necessary to have the costs in hand, with accurate analysis of each expense. The market is increasingly competitive, and only the best will be able to get through the difficult times.
Looking at the big picture, how do you think the company can help feed the growing global population?
GeneSeas is a company that wants to impact its consumers, changing and improving their eating habits. We are always striving for excellence, sustainability and purpose. I understand that we are on the right path. It's not right in my head that there is still "sea hunting", we have to produce our own food, and that's what we're doing.

Further information
Click here to register for the FAI Farms / Fish Site tilapia event.