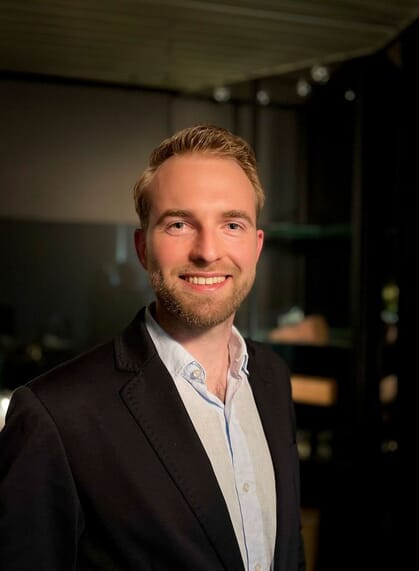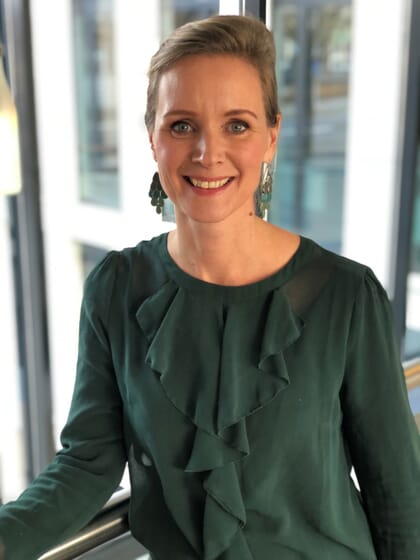 Meanwhile van den Eshof joined Protix in June 2022, after spending the early stages of her career in the food sector.
"I moved to Protix because sustainability is important and I wanted to play a more proactive role. My background with food ingredients helps and I'm learning a lot on new segments," she explains.
The evolution of Protix
Founded in 2009, by Kees Aarts and Tarique Arsiwalla, Protix grew slowly, as the founders conducted small-scale trials on breeding and feeding the black soldier fly (BSF) larvae. Aquafeed was one of the early applications they investigated for the insect protein, with their trials in the space commencing in 2011.
Meanwhile, the duo's first pilot facility was established in 2015, where they were able to fine tune the production and processing of the BSF, laying the foundation for their intellectual property and start producing meaningful volumes of BSF-derived ingredients. Substantial investments since then allowed them to establish the first commercial-scale fly farming operation in the world in 2019, which is capable of producing 15,000 tonnes of BSF larvae a year.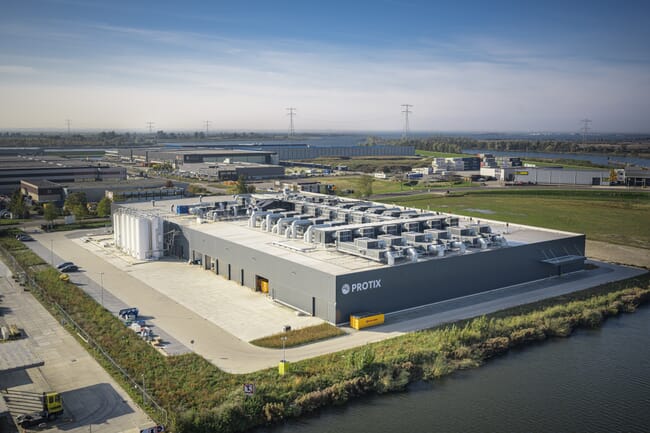 "We have serious, sizable operations running now at full-scale and we're now an insect ingredient producing company not just a farm. We're breeding larvae using our own genetic improvement programme, we're hatching the eggs, we're growing the animals in a rearing system, separating them from their feed source, then cleaning them, then processing them into different end ingredients, which are then delivered to our customers, who are producing feed," van Spankeren explains.

In terms of the substrate – ie the feed for the larvae – the plant is restricted by EU law to using vegetable-origin materials, as well as dairy and egg by-products, with the former providing the bulk. While all of these are sourced locally, including regionally grown and processed wheat, maize and potato by-products, the facility is also close to major ports such as Antwerp and Rotterdam, where additional organic by-product material can be sourced.
BSF larvae are, explains van den Eshof, ideal – due to the non-selective nature of their diets, and can thrive off a huge range of ingredients.
"They can grow very fast on basically anything," she notes.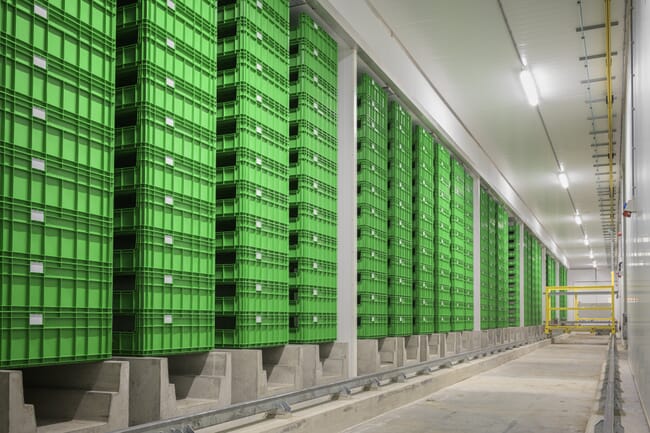 Other advantages of BSF larvae include their rapid growth rates – they transition from hatch to harvest in under two weeks. Another is the fact that the adults don't eat, so they don't require feed and can't spread disease.
"The fact that adults don't eat also means that the larvae retain all the nutrition required for their full life cycle, which makes them such a rich source of proteins and lipids," adds van Spankeren.
Demand and markets
Protix are seeing a growing demand for their products, most recently signing a deal involving Klaas Puul, Skretting and Veramaris, which will mean that shrimp farmed in Ecuador that are fed diets including algae and insects will be available in the Dutch retail giant Albert Heijn.
"We're the first on the planet to be producing at scale, with constant volumes and quality of material proving to the market that we can actually be a substantial source of feed for aquafeeds amongst other markets," reflects van Spankeren.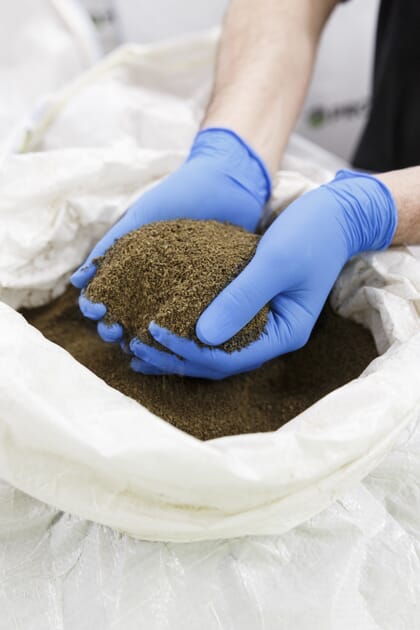 "We're also tailoring towards petfood, chicken feed, pig feeds, as well as agri- and horti-culture for the frass [insect waste]," adds van den Eshof. "Aquaculture is a huge global market where we can really make an impact, but percentages are hard to say because we are also doing business development and looking into different regions for international expansion and also actively trying to co-operate with partners across the value chain – fish farmers, feed producers, importers and retailers. We also need to educate consumers and create the value in the market with those partners."
Another factor that could help raise demand is the possibility that insect ingredients could be better for the health and welfare of aquatic animals, compared to ingredients like soy – plant-based nutrients that carnivorous farmed species, such as salmon, are not designed to digest. As van Spankeren reflects, these advantages have already hinted at in a number of early studies and there is scope that these results will be reinforced in the near future, strengthening the possibility of fetching a price premium across the value chain.
Investment
Protix is one of several leading insect companies to have attracted eight-figure investments in recent years and this is a trend that van den Eshof believes will continue.

"There's a global scarcity of proteins, and with a growing global population this will be exacerbated. Meanwhile the war in the Ukraine has made clear that the food system depends on imports from distant countries and it's important to look for more local sources," she reflects.
And, although Protix might currently be the pre-eminent player in the insect protein space she welcomes the day that this is no longer the case.
"We are the only insect producer producing at industrial scale in the world, but that will hopefully change in the future to help with our mission to bring the food system back in balance with nature," she emphasises.
As a result, both feel that it's vital that Protix must join forces with other emerging companies in the field to raise awareness of the importance of the sector.
"It's important to bring the narrative to the consumer and to make a sustainable business case too. It's the full value chain that has to make the transition," echoes van Spankeren.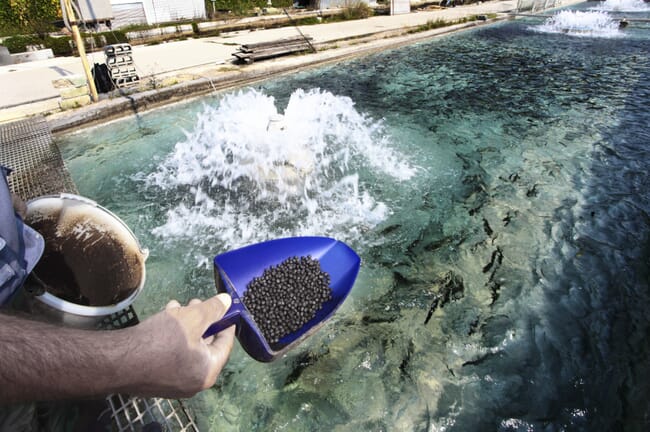 Sustainability
Protix prides itself in its sustainability credentials – its facility is, they say, highly efficient and also runs entirely on renewable electricity. And they also want to ensure that, by using the company's ingredients, its customers are also improving their own sustainability status.
A recent lifecycle assessment (LCA) commissioned by Protix appears to lend credence to their claims.
"One of the most striking results is that we're now level with – or even better than – the traditional feed commodities in terms of our footprint. We're already equal with fishmeal, which is impressive as you just need to harvest and process the fish, and I think we'll beat it soon, as there are a lot of improvements we can make," says van Spankeren.
"And we're way more sustainable than soy protein concentrate (SPC), with seven times lower GHG emissions – it's were we're really making an impact," he adds.
Moreover, according to van Spankeren, changes in legislation regarding feedstocks (see more on this topic below) could dramatically improve their LCA statistics.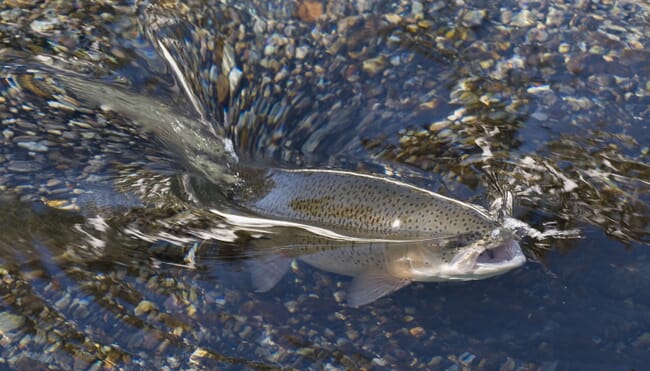 Plans to expand and challenges to overcome
Protix plans to expand internationally in the near future. Although van den Eshof says they have yet to decide where their next facilities will be, she points to some prerequisites.
"Feedstocks must be available – we want to source locally – customers are also important and we're also looking at legislation before we decide where the best place to expand is, both closer to home and further away," she explains.
On a more general basis they say that educating customers and consumers is one hurdle. Another is to become appealing enough to customers to justify the current premium prices for insect-based ingredients. It is all about capturing the added value together throughout the whole chain.
A third obstacle relates to legislation – in particular relating to the type feedstocks that they are permitted to feed their larvae – due to the fact that farmed insects are classed as livestock in Europe, and therefore cannot be fed certain ingredients, some of which have huge potential from both an economic and sustainability perspective.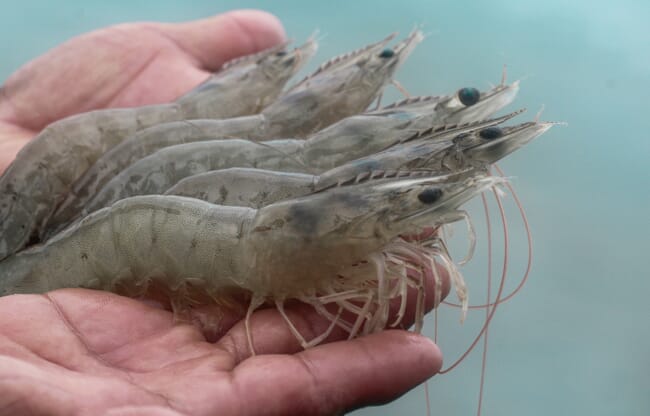 One particular raw material that interests van Spankeren – and would tick all the circular economy boxes – is the use of sludge (ie uneaten feed and faeces) from the aquaculture sector, in particular from land-based recirculation systems.
However, as he notes, more trials – and changes in EU legislation – will be needed before reaching this level of circularity in the aquafeed sector will be possible.
*Protix, like Hatch, is part of Aqua-Spark's investment portfolio, but The Fish Site retains editorial independence.