Salmon feed producers Skretting, Cargill Aqua Nutrition, Biomar and Mowi have joined forces with ProTerra and Brazilian soy producers to take responsibility outside of the salmon value chain. The "Aquaculture Dialogue on Sustainable Soy Sourcing from Brazil" group recently met in Brazil and took action on traceability, transparency, supplier code of conduct and deforestation.

Brazilian agriculture practices and deforestation have recently come under scrutiny from environmentally conscious people from all over the world. This concern can have an implication for aquaculture, with feeds often containing soy products originating from Brazil. While the volumes used in aquaculture feed are not significant from a global use perspective, aquaculture feed companies have established a roundtable group to work to improve the salmon value chain, but also take some practical actions outside of traditional scope.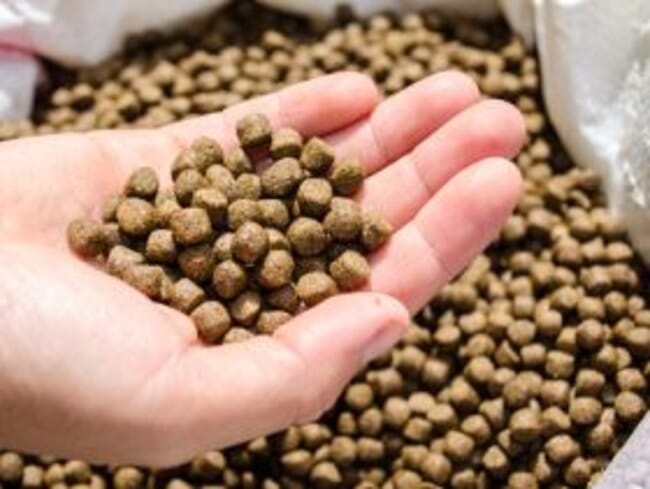 The "Aquaculture Dialogue on Sustainable Soy Sourcing from Brazil" consists of the feed companies Skretting, Cargill Aqua Nutrition, Biomar and Mowi, together with the certification organisation ProTerra and the Brazilian soy protein concentrate (SPC) producers Caramaru, Imcopa and CJ Selecta. Currently, salmon feed producers in Northern Europe only purchase certified deforestation-free soy from Brazil, but climate change demands that we all partner up to do what we can to help the environment in order to protect life support systems of our planet.
New traceability system in place
After the first dialogue meeting, ProTerra has worked together with the Caramaru, Imcopa and CJ Selecta to include traceability information and to improve the transparency within the value chain.
Each shipment delivered to feed producers will now include information about the municipalities and states from which the soy from that batch is sourced. Caramaru, Imcopa and CJ Selecta now also have a semi-automated tracking capacity to determine the sourcing details of the delivery.
The Google powered AgroTools is the backbone of this traceability system, and the database issues certificates for each farm that is part of the ProTerra program. Detailed information about the farm's deforestation and other illegal activities is available if needed. This means that if a farm is accused of non-compliant activities, or has violated the agreement, it has become easier and faster to determine if and when this occurred, and if the resultant product has been delivered to European salmon feed producers.
Human rights, labour laws and environmental regulations outside the salmon value chain
A challenge for salmon feed producers in Europe has been to demonstrate that our SPC suppliers ensure respect of human, labour and environmental laws for the soy farms supplying them. With adoption of the new system we can be assured that Caramaru, Imcopa and CJ Selecta's farms and suppliers fulfill regulations associated with these issues, even those farms outside the ProTerra certification scheme.
Deforestation
With these changes in place, salmon feed producers have, together with ProTerra, built long-term sustainable purchasing and supplier policies that prohibit the sourcing of soy products from lands that are illegally deforested. Caramaru, Imcopa and CJ Selecta openly state that they want measures taken by the Brazilian government against illegal deforestation to enforce the Brazilian law.
Tropical deforestation is widely regarded as one of the most serious global environmental problems of our time. That is why salmon farmers in Northern Europe have for years only purchased certified deforestation-free soy from Brazil. But the dialogue group states that it would welcome initiatives that would move beyond a supply chain approach, to drive a forest-positive future. The SPC producers see that non-deforestation is an important tool in the fight against the climate crisis and will evaluate to see if they can initiate actions to ensure that their farmers will preserve all forest on their land.
"Soy protein concentrate industries in Brazil are committed to conducting their business with respect to social, environmental and economic aspects in the most sustainable way, said Guilherme Tancredi, CEO at CJ Selecta SA."