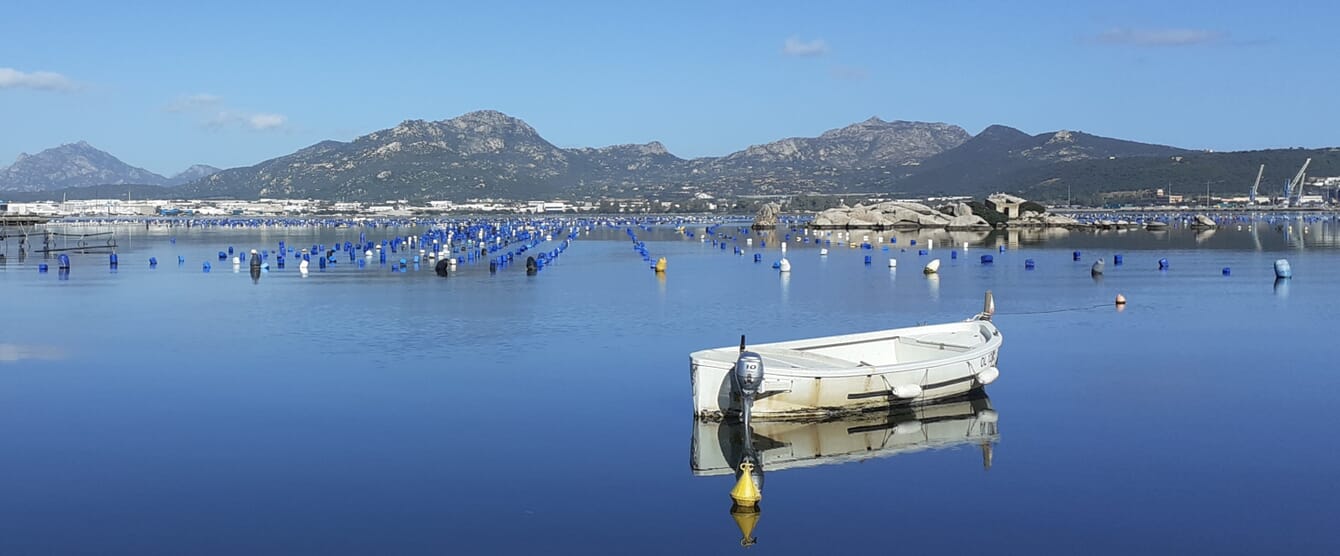 The three-day workshop, led by Drs Andrew Desbois (Institute of Aquaculture, University of Stirling) and Stefano Carboni (International Marine Centre), brought together 20 leading researchers at the IMC's headquarters in Oristano, with a view to creating a research roadmap for the development of Sardinian aquaculture.
Aquaculture production in Sardinia is dominated by marine shellfish, mainly mussels, clams and oysters. The island's 2020 output was valued at €66 million and accounts for around 15-20 percent of Italy's aquaculture by value. The aquaculture sector has been expanding, with sites increasing from just 31 in 2016 to 51 in 2019. Today, more than 700 people are employed in aquaculture, up from 265 in 2014 (EMFF OP 2021-2027).
As Dr Carboni explained: "There is an opportunity for further growth of aquaculture in Sardinia through the re-opening of abandoned farm sites and the development of new farms, in line with European Commission and United Nations guidelines on the allocation of zones for aquaculture development. Diversification toward lower trophic species, introducing innovations to improve production efficiency, and the development of new markets will all contribute to meeting the island's ambitions to develop a sustainable blue economy sector.
"However, the new growth must not impact biodiversity, not least as tourism provides a major share of the island's income. Importantly, protecting biodiversity is a major aspiration of Italy's latest national Strategic Plan for Aquaculture and a key objective of the National Biodiversity Future Centre."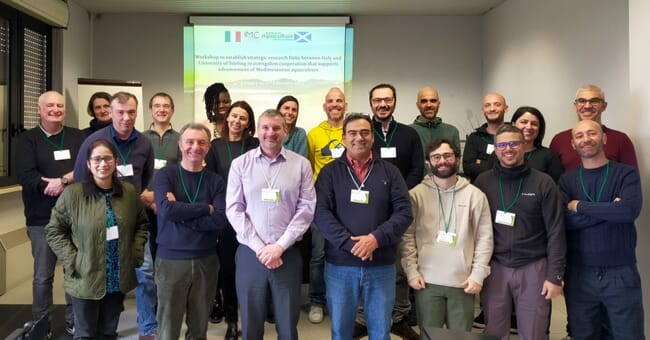 Identifying the key bottlenecks that are limiting the sustainable development of the aquaculture sector was the main focus for the workshop. The workshop kicked off with an outline of aquaculture activities in Sardinia and Italy, followed by a session dedicated to hearing first-hand some of the challenges facing fish and shellfish farmers on the island.
Additional local context was provided through site visits to key locations, including farms culturing oysters, mussels, grey mullet and eels, and a lagoon where "lavorieri" nets continue the centuries-old practice of valliculture, which involves catching the fish as they make their way back to the sea.
In small groups, the workshop participants collected together the main challenges facing the various aquaculture stakeholders and these were prioritised according to perceived level of importance.
As Dr Desbois summarised: "Gaps in data collection and a lack of suitable training and education programmes were highlighted to be two key challenges. Other bottlenecks to development included finding ways to encourage more collaboration between the various stakeholder groups, and the need to enhance production protocols of key species such as oysters and grey mullet."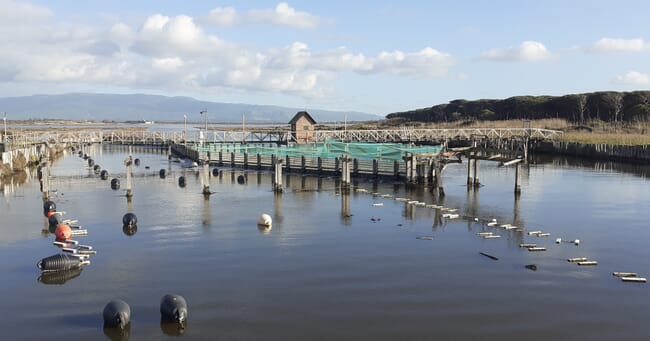 Dr Carboni, who recently returned to Sardinia after 25 years, which included a lectureship at the IoA, added: "One of the main attractions to return to Sardinia is the huge potential of aquaculture in Sardinia and knowing that I can play a part. There are huge opportunities for growing aquaculture activities here, especially as some of the fisheries are increasingly under threat.
"Crucially, the Mediterranean is a hotspot of marine biodiversity that is threatened by climate change, as well as human activities in the sea. Research must address these challenges head on, to ensure aquaculture is developed in a sustainable way."
One important workshop output is the creation a roadmap for aquaculture development in Sardinia, which will highlight the key challenges that researchers can help to solve. Research will start right away through projects developed by workshop participants for the masters students at Stirling, who are about to start their project module.
A further aspect of the workshop was the strengthening of national and international collaborations between key institutions.

"The workshop has provided a platform to establish long-term links through the development of collaborative research projects. This summer, IMC will host one or two students from Stirling as part of their master's degree studies and this will allow us to get off to a fast start", added Desbois.
The workshop was made possible with BBSRC support via an International Partnership Award, a scheme aiming to strengthen and initiate international research links, particularly with institutions in leading research nations in Europe. Additional funding was provided by the International Marine Centre, via funds dedicated to internationalisation activities and staff career development.
For more information, please contact Dr Andrew Desbois (andrew.desbois@stir.acuk) and Stefano Carboni (s.carboni@fondazioneimc.it).