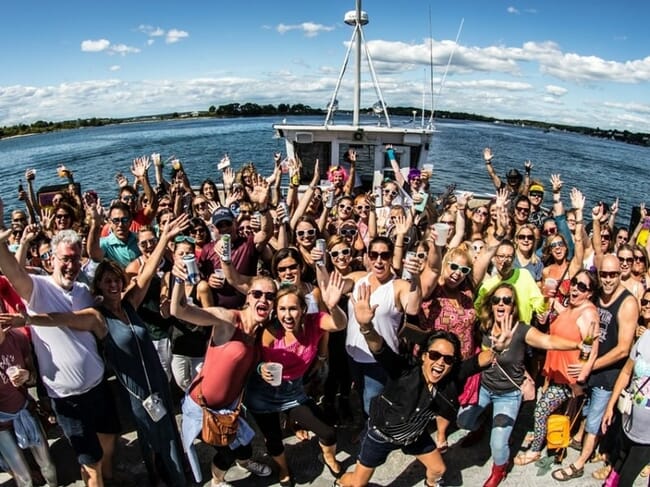 This year's Seagriculture conference focussed on chances and changes in the seaweed industry and spotlighted two key themes: the expansion of seaweed investments and scaling up the industry responsibly, and the invaluable perspectives of indigenous communities engaged in seaweed activities. Respected experts shared their views and findings during seven sessions, whilst audience interaction played a key role as attendees posed questions, creating an environment of open communication.
The event, which was attended by a broad range of seaweed industry professionals, including cultivators, processors, distributors, academics, researchers, and government agencies, also featured a trade show, which aimed to showcase prominent enterprises contributing to the development of the seaweed industry and local Maine businesses.
Aiming to provide a format for networking and discussion between industry professionals, the event also hosted a cocktail reception at the Portland Museum of Art. As a fitting end to an eventful first day, this reception sought to provide an informal and relaxed setting for delegates to unwind, connect, and engage in meaningful interactions.
The conference was concluded with a speech by Julie Decker, executive director of Alaska Fisheries Development Foundation and a video message of Mike Dunleavy, the governor of Alaska, who encouraged the participants to attend the next Seagriculture conference, which is to be held in Alaska in 2024.
Following this closing address, the participants were given the opportunity to participate in two exciting tours, each exploring Portland and its coastal charm.