Researchers highlight the importance of aquatic foods ahead of the UN Food Systems Summit
A panel of leading policymakers and researchers has emphasised the value of diverse aquatic foods as key components of sustainable healthy diets and as drivers of food security in the Global South.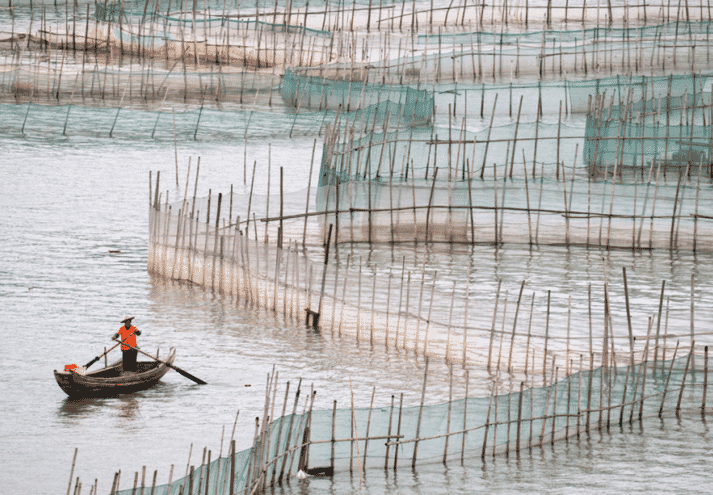 The paper synthesised years of nutritional, climate and development research and found that, despite not being mainstreamed at a national policy level, aquatic foods play an integral role in providing key micronutrients for human nutrition. The paper also recognised that many aquatic foods are sustainable sources of plant and animal proteins that can build resilient and diverse food systems. If aquatic foods like finfish, shellfish and seaweeds are regularly included in human diets, developing countries can take major steps towards alleviating hunger, improving childhood nutrition and shoring up their food security.
To capitalise on these findings, Dr Gareth Johnstone from WorldFish noted that policymakers should prioritise three goals. Firstly, they should raise public awareness of aquatic foods, he argued, stressing that they are safe and nutritious additions to healthy diets. They should also maximise the positive potential of aquatic foods by ensuring that they are produced sustainably and that they are affordable to a broad cohort of the global population.
Key findings of the discussion paper
The experts stressed the diversity of the aquatic foods they researched – both from a species and nutritional perspective. Aquatic foods aren't limited to the cultured or captured finfish in grocery stores or market stalls. Policymakers and consumers need to be aware of the nutritional options aquatic foods provide. By including other aquatic organisms like seaweed, algae and molluscs in their research, policymakers will be able to fine-tune national dietary guidelines to make them more holistic and, in some cases, more culturally appropriate.

As Molly Ahern, food security and nutrition specialist with the FAO explained, increasing consumption of aquatic foods with top-down dietary recommendations won't deliver on key nutrition and sustainability goals. Diets need to be contextualised for specific countries. Taking this approach will help governments capitalise on the diverse nutritional offerings of aquatic foods in a sustainable way.
The panellists explained that the emphasis on diverse species will help address many of the environmental concerns associated with marine and aquatic food systems. Including a variety of organisms across different trophic levels in food and nutrition policy will remove the incentive to overfish or overharvest a single species.
Ahern recommended that developing nations mainstream lower-trophic and small fish species in their nutrition policies. She explained that many small fish species can be eaten whole, providing more nutrients to the consumer, or be processed into fish powder, increasing shelf life. Prioritising low-trophic species will also give some relief to larger finfish species – allowing wild fish populations to recover and improve ecosystem biodiversity.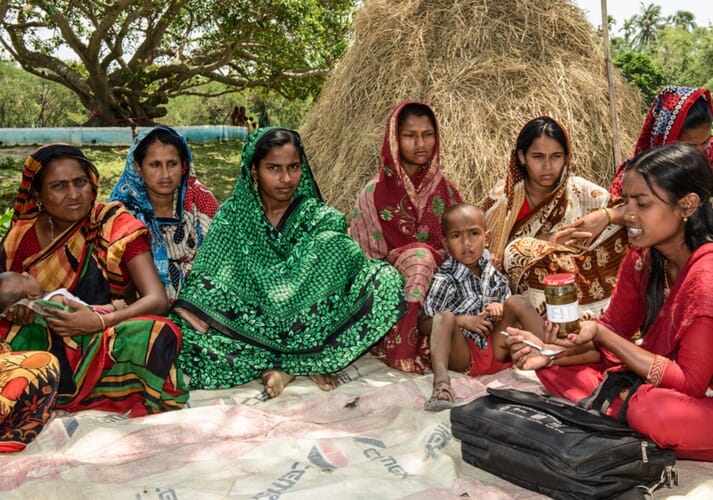 According to Stineke Oenema, the coordinator for the UN System Standing Committee on Nutrition and the moderator for the panel discussion, the discussion paper is expected to be hugely influential ahead of the UN Food Systems Pre-Summit on 19 to 21 July 2021, and the main summit in September 2021. She told the audience that the summit's overall goal is to spur transformative changes in the way the world produces and handles food. A core element of this is identifying ways to make the global food system more sustainable and equitable; and move closer to achieving the sustainable development goals (SDGs) before 2030. Oenema believes that diverse aquatic foods will be a key source of change for global policymakers as they move closer to eliminating hunger and malnutrition.