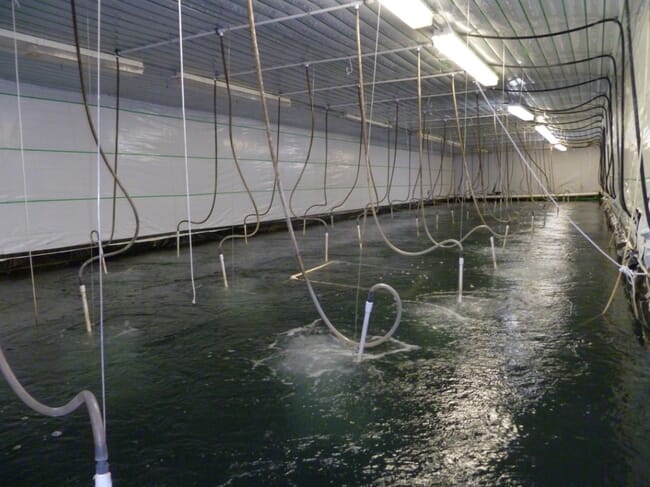 NaturalShrimp, an emerging player in commercial shrimp RAS production, is announcing the re-launch of its online ordering and home delivery website. In addition to the consumer-facing platform, the company has built a dedicated fulfilment centre, upgraded its ordering process and expects to launch a range of sauces and cooking resources for its customers.
The programme and e-commerce website's successful pilot launch in December 2022 was met with strong demand and allowed NaturalShrimp to conduct research, understand market demand and gather feedback and make improvements before fully launching to the public. From the feedback, the web development team implemented UX/UI improvements and the fulfilment team implemented a QA process, packaging improvements and an updated shipping policy.

During this time the company finished the build-out of a fulfilment centre for the online ordering home delivery programme to stock, pack and ship orders. The fulfilment centre, located within its partner facility, makes it possible to process thousands of pounds of shrimp for home delivery and serve as a hub for pickup and delivery to local chefs.
The company says that in addition to fresh-harvested shrimp orders, online customers can also purchase Chef Douwe's shrimp cocktail sauce. The firm is also launching unique sauces and spices, recipe books and instructional videos for home cooks.

"After taking the necessary time to assess and improve our operations, I am excited to be re-opening our online ordering with our first shipments going out 21 March," said Douwe Iedema, NaturalShrimp chef and director of e-commerce said in a press release. "This new venture has been an incredible experience, one that I am thrilled to be spearheading. My passion is not only to educate with unique recipes and cooking techniques, but to also increase the accessibility to clean shrimp. This is only the beginning for us, and we plan to continue scaling and increasing our efforts to market to new target demographics."
Gerald Easterling, CEO of NaturalShrimp, added, "The initial launch of our online ordering programme was a tremendous success, experiencing high demand and the sell-out of our dedicated product supply. The launch allowed us to assess and improve the programme, preparing us for a full public launch and the ramp up of our marketing strategy. We believe this new sales channel will provide an increasing number of sales and build consumer awareness as we continue with our growth strategy."