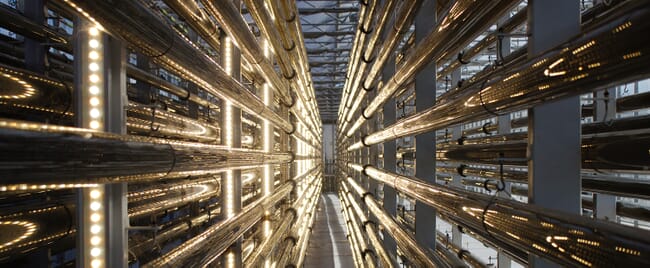 Microphyt, an emerging leader in microalgae-based products for nutrition and well-being, announced its new round of funding earlier this month. This investment was led by L'Oréal through its venture capital fund BOLD Business Opportunities for L'Oréal Development and supported by Microphyt's current investors Bpifrance, through the "Sociétés de Projets Industriels" fund ("SPI fund"), Sofinnova Partners, IXO-Private Equity, Supernova Partners, IRDI and Sofilaro. According to a news release from Microphyt, the funds will help jumpstart new product development and accelerate commercialisation efforts. The funds will also go towards Microphyt's industrial platform in Baillargues (South of France) to meet customer demand.
"This new partnership with Microphyt enables us to further accelerate our drive towards more sustainable beauty, in line with L'Oréal R&I Green Sciences approach," Anne Colonna, general manager advanced research for L'Oréal said. "Our ambition with Microphyt is to collectively develop responsible innovations on a large scale and make them available to as many people as possible."
Microalgae production is booming as demand for natural, safe and sustainably produced ingredients is increasing. In the last 18 months, Microphyt successfully launched five new proprietary ingredients in their nutrition and cosmetic portfolios. The ingredients – including Renouvellance, Luteana and Phycosi – are gaining traction and are being used by cosmetics brands worldwide. In the nutrition segment, Microphyt launched two new supplements.

In addition of its own development roadmap, Microphyt will partner with L'Oréal to develop and produce specific microalgae-based solutions for cosmetics, hence contributing to L'Oréal's corporate objective that 95 percent of its ingredients will be bio-sourced, derived from abundant minerals or from circular processes by 2030.
"This Series B is again a major milestone in our development and we are pleased that a strategic investor like L'Oréal share the ambition to accelerate the transition to a more sustainable beauty. In addition, we are thankful that our existing investors such as Bpifrance, Sofinnova Partners or IXO PE continue to support our strategy to unlocking the full potential of microalgae amazing diversity through our unique technology platform. With this funding, we will speed up the development and supply of novel natural products that solve the key challenges of nutrition and well-being," stated Vincent Usache, CEO at Microphyt.