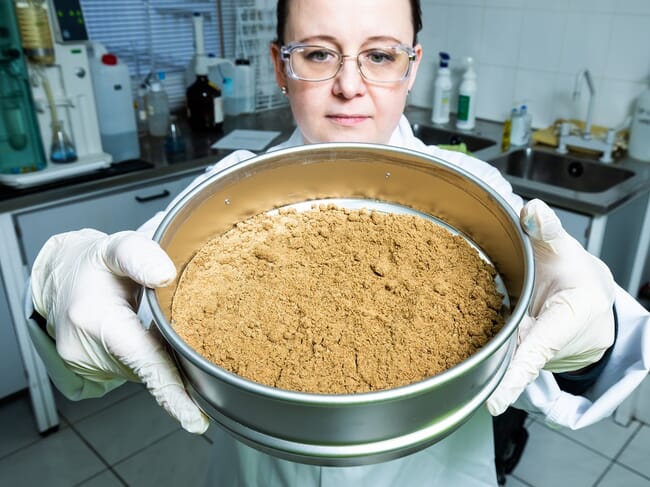 Rabobank's Global Animal Protein Outlook 2023 gave readers a snapshot of the fish oil and fish meal markets for 2022 and their expectations for 2023, noting that the relatively bullish stance of marine ingredients stems from the high price of alternative feed commodities. The bank's analysis notes that despite fish meal and fish oil supplies remaining stable in 2022 and virtually unchanged compared to 2021, prices have been well supported. As prices for all terrestrial feed commodities and proteins – especially ingredient oils – remains high, marine ingredients will continues to see price support.
Rabobank's data shows that fish meal prices in 2022 reached $1,600 per metric tonne (FOB Peru), which is well above recent levels. Fish oil prices surpassed the $3,000 per metric tonne mark for the first time and reached levels that are virtually double compared to the price levels of late 2020 and early 2021.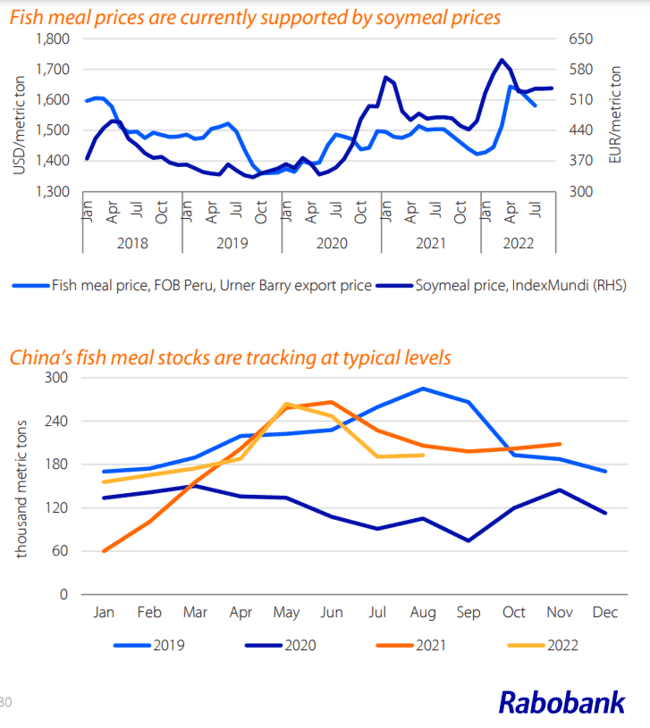 Supply of marine ingredients is likely to grow in 2023 – leading to price normalisation
The Peruvian Ministry for Produce announced a 2.283 million metric tonne fishing quota for the winter season (December to March). This is 11.5 percent higher than last winter's quota, when vessels fished/utilised 100 percent of the allocated amount. Therefore, fishing landings will need to be good for fish meal and fish oil supplies to improve. In addition, improving fishing quotas in Europe will contribute to a positive supply outlook.
However, as soymeal and soy oil prices reached a peak in 1H 2022 and are starting to ease, Rabobank expects this to influence fish meal and especially fish oil prices. Analysts warn that this price correction shouldn't be overstated. The supply of terrestrial feed commodities remains tight and high prices are only marginally declining. Any unforeseen issues in the supply of either terrestrial or marine commodities would provide renewed price support.
Lastly, China's fish meal stocks in Q3 2022 seemed to be good, albeit slightly below last year's level. This suggests that Chinese buyers may not be willing to commit to much higher price levels once Peruvian supply for the 2022 winter quota comes to market in Q4 2022 and Q1 2023.
Read Rabobank's full Global Animal Protein Outlook 2023 here.