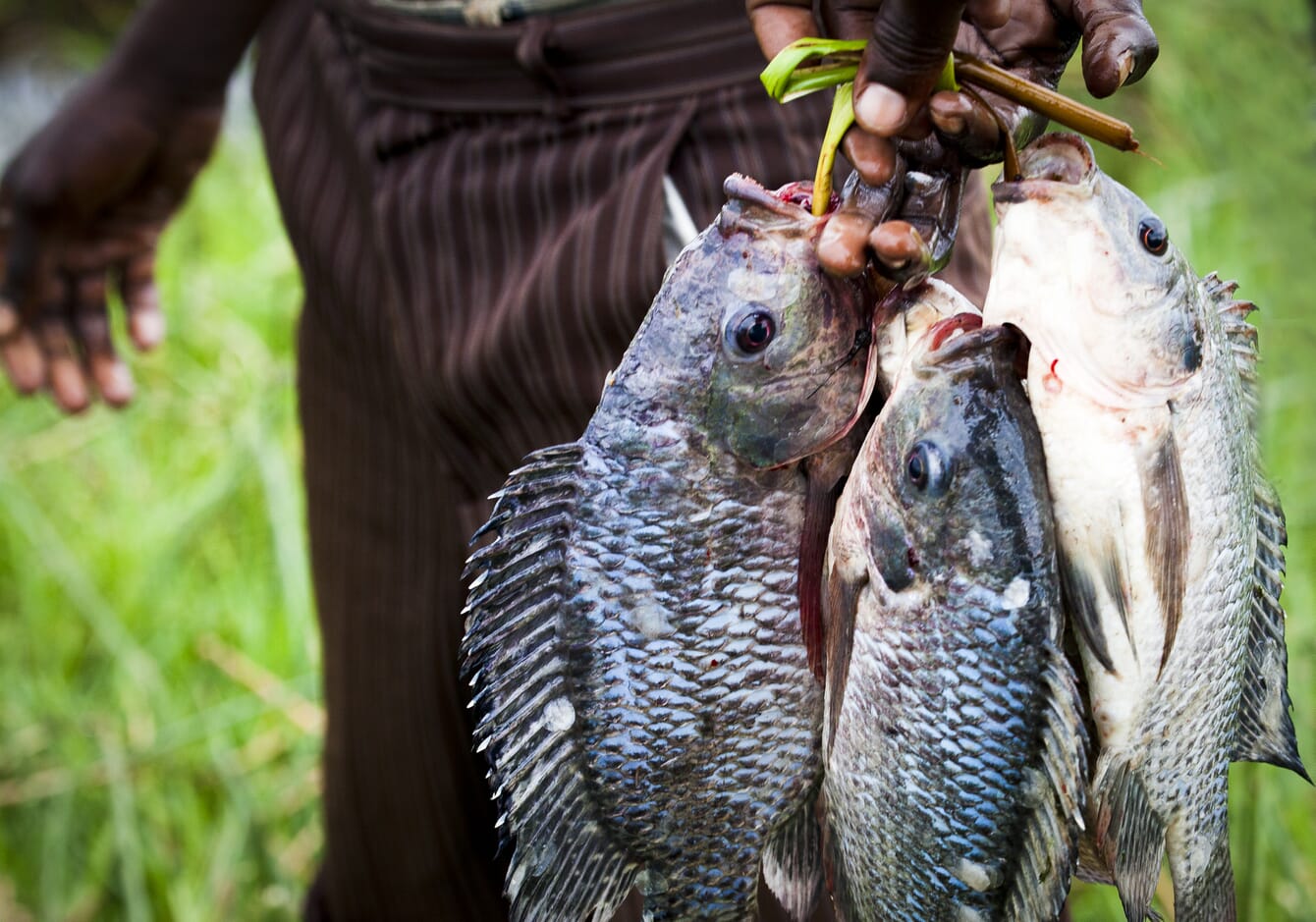 Lake Victoria is the largest lake in Africa, with a surface area of approximately 59,900 km², and is second only to Lake Malawi in terms of the number of fish species that it supports. Previously, the lake had more than 500 species – the majority of which were haplochromine cichlids. However, these native tilapia species collapsed during the first half of the 20th century due to factors including overfishing, algal blooms and pollution. Nile perch were then introduced in the 1960s with the aim of boosting the fish populations and for sports fishing, However, predation from the perch reduced the number to less than 200 species and contributed to the extinction of about 60 percent of the cichlids.
Nile perch also altered employment opportunities – as an artisanal native tilapia fishery was transformed into an export-oriented one. However, the supply could still not meet the demand, and this led to overfishing and illegal fishing. It also increased rates of HIV/AIDS and other sexually transmitted infections, brought about by a practice called Jaboya, in which fishermen favoured selling their catches to those female fish traders who offered sex as well as money.
Currently, introduced tilapias, mainly the Nile tilapia, are taking over the populations of native tilapias in the lake. For instance, ngege, a native species of tilapia with a superior taste and texture to Nile tilapia, has disappeared from the lake.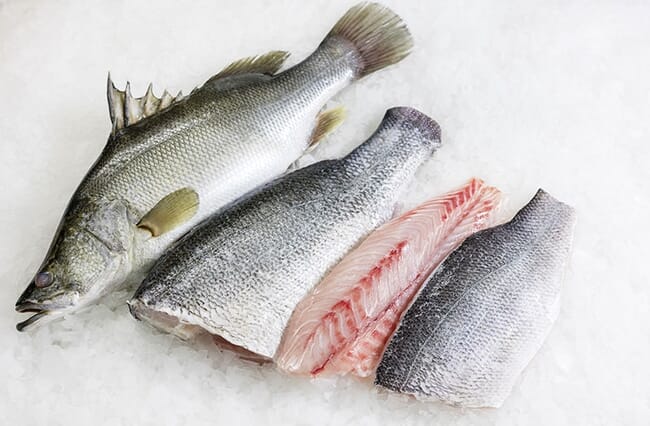 With increasing urbanisation and rapid growth of poorly regulated cage fish aquaculture, in addition to climate change, these conditions could worsen unless proper measures are taken to protect the lake ecosystem and to regulate human activities.
The importance of Lake Victoria in sustaining livelihoods
Lake Victoria supports the largest freshwater fishery in the world. By 2015, the lake was producing up to 1 million tonnes of fish per year, employing 200,000 people directly in fishing and supporting about 3 million people in total. It also serves as a major source of revenue for the governments of the surrounding countries. By 2018 the annual fish catch had fallen to about 750,000 tonnes, but this was still generating more than US $250 million from international exports – mostly to Europe and Asia – in addition to more than $150 million in local and regional trade.
Initially, Nile perch earned good export revenues, but these have drastically reduced due to poor fisheries policies and regulations. Currently, Nile perch are the second most economically important fish from the lake, after tilapia, but the revenue generated is poorly distributed and only benefits a few.

"The Nile perch trade is an industry that needs heavy capital investment but has good returns. However, in the long term, there might be a decline in the availability of Nile perch due to a predicted shortage," says Owen Atukunzire, the general operations manager at Ask International Limited Uganda, a company that can process up to 15 tonnes of Nile perch per day.
With the impacts of overfishing, illegal fishing and climate change, Ask International emphasise the need for sustainable fishing and processing, while strongly condemning illegal fishing.
"We only process Nile perch above 50 cm in length and confiscate undersized fish, so the suppliers don't bring to them. We also work together with the fisheries department to curb illegal fishing and offer training to suppliers on better fishing methods," says Atukunzire.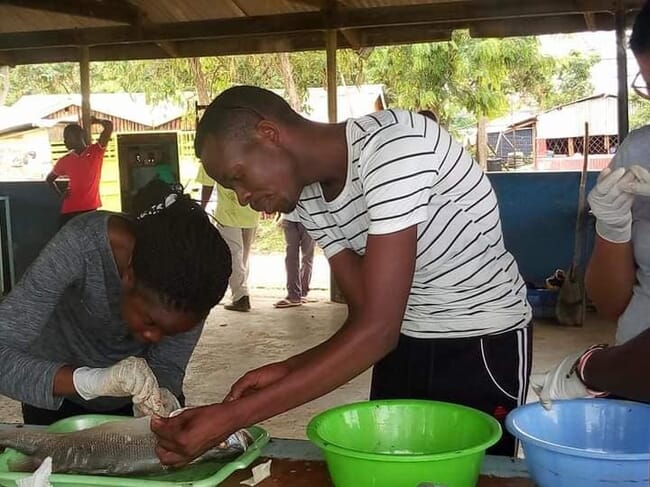 Overall, Nile perch currently bring more loss than profit to the Lake Victoria region. Their increased stock in the lake has also brought about eutrophication, as they have caused the disappearance of endemic haplochromine cichlids, which previously helped to reduce the levels of nutrients, such as phosphorus, in the lake.
Nicholas Outa, a PhD scholar in fisheries and aquaculture, who is now a part-time lecturer at Maseno University, notes that Nile perch could threaten their own populations.
''Several aspects of the fish have stood out to me during my research. One of the most striking is their cannibalistic nature, which has received little attention in many studies. In one of my studies, Nile perch made up 35.7 percent of the adults' diet and 8.1 percent of the Nile perch fingerlings' diet. Because the perch primarily feed on other fish species, they have the potential to disrupt the lake's overall ecological functioning,'' notes Outa.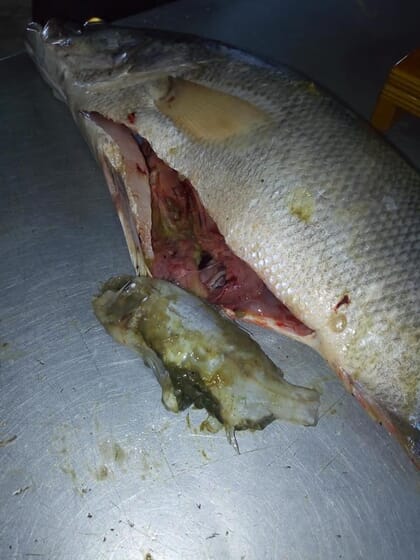 He emphasises the need to learn more about the fish, as he believes that eliminating them would be impossible.
"Eradicating Nile perch from the lake is not feasible, even though it could be ecologically good. For instance, being an apex predator, it is almost impossible to find a more voracious freshwater piscivore that can outcompete it," explains Outa.
"Economically, eradication would not be good either, as it would affect the livelihoods of the people dependant on the Nile perch fishery and trade. I would rather do research on how to conserve Nile perch and other fish species within the lake. With a sound fisheries management system and with a well-functioning lake ecosystem, the fishes can coexist," he argues.
Initially, there had been agreements between the East African countries to impart tax on Nile perch exports. The proceeds were to be spent on various measures that would benefit the local communities and sustain the fishery, but the tax has not been put into force due to lack of proper polices and guidelines in the fisheries and environmental sector.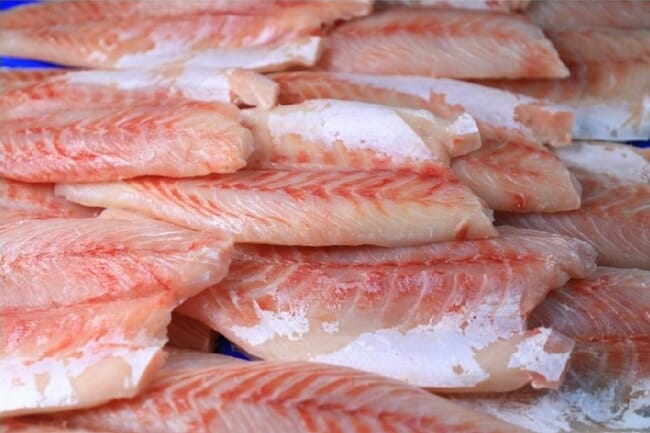 ''My interactions with fishermen and traders have revealed that the number and size of landed Nile perch has been decreasing over the years, and the players are concerned that they will soon run out of fish (inducing Nile perch) to sell or eat. The large Nile perch are mostly sold to fish filleting companies, which export the fillets, leaving only the bones (also known locally as mgongo wazi) for the local market. The fishermen also catch a lot of small Nile perch (less than 50 cm total length). This poses a serious threat to the population and sustainability of the lake's fisheries and Nile perch population," Outa warns.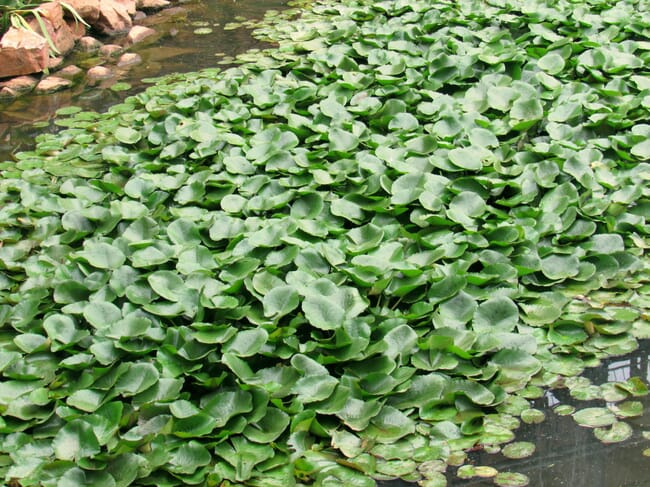 Invasion of Lake Victoria by water hyacinth
Common water hyacinth (Eichhornia crassipes) invaded Lake Victoria in the late 1990s, depleting oxygen concentrations, lowering the water quality, raising toxicity, and causing disease in fish and people, in addition to creating navigation barriers. Its massive growth has been influenced by inflow of nutrients like nitrogen and phosphorus – largely from industrial inflow and untreated sewage released into the lake. It poses a serious threat to the lake's biodiversity.
It can be controlled biologically by using insect predators or through mechanical or manual harvesting – a single person can manually harvest up to 200 kg per hour while mechanical harvesting equipment can harvest approximately 80 tonnes per hour. However, its seeds can survive in the water for up to six years, making it very difficult to control, and there is a high cost of harvesting it.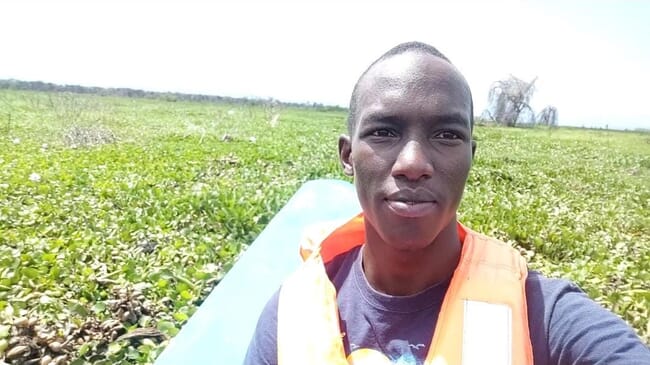 Joseph Nguthiru, founder of HyaPak, who is also a East Africa Youth for Climate Action Award Winner, once became stuck in water hyacinth with a classmate in Lake Naivasha.
"When we finally got out, we started our research solutions to water hyacinth, before coming up with an innovation," he recalls.
He now uses water hyacinth as a biodegradable alternative to single-use plastic products – like straws, plates and cups.
"We hire fishermen to do the hyacinth collection for us and have indirectly employed about 15 people. including motorbike transporters and laboratory technicians," he states.
Rahmina Paullete, an environment and climate ambassador, and the head of campaign at #LetLakeVictoriaBreatheAgain, was born and raised in Kisumu and would enjoy boat rides during weekends and special occasions.

"When at the beach and sometimes during boat rides I used to hear people complain about water hyacinth, therefore I grew up knowing only the bad side of this plant, but, growing up I got to learn different products people were making out of water hyacinth," she states.
"I personally got to learn about things that I could create from water hyacinth – including card and paper. I view this as a way of helping reduce its spread in the lake and a way for capacity building to the community. Currently, I am training young stars who are interested in weaving the products. We then sell these products to help us undertake our environmental activities to protect the lake," adds Paulette.
Despite the negative impacts of water hyacinth, it has also brought some positive effects as the thick mats limit navigation, and can act as a safe haven for fish. However, it would be more appropriate if policies were enforced to monitor fish catches and prevent overfishing.
Water hyacinth can also be transformed into a source of income for communities. Research indicates that it can be used for fish feed formulation, animal feed, organic manure, biogas and wastewater treatment.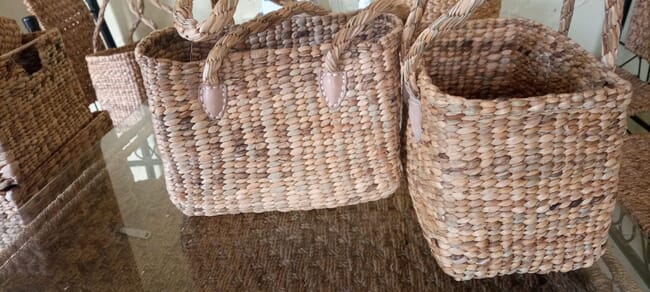 Water hyacinth in aquafeeds
Water hyacinth leaves have been shown to increase the crude protein level of fish feed and might aid in the digestibility of the feed. It can also serve as direct food to herbivorous fish – Chinese grass carp, silver carp and channel catfish eat water hyacinth and other aquatic plants.
In one study, the crude protein of water hyacinth was found to be between 6.67 percent in the roots to 15.27 percent in the leaves, indicating that the leaves could be incorporated in animal feed in small quantities to lower the cost of production. Another study on Nile tilapia observed good growth and feed utilisation efficiencies with diets containing up to 75 percent composted water hyacinth and no significant reduction in fish performance compared to the control diet.

In Malaysia, Indonesia, the Philippines and Thailand, fresh water hyacinth is cooked with rice bran and fishmeal and mixed with copra meal as feed for fish. Therefore, utilising water hyacinth in feed formulation could potentially reduce demand for fishmeal and soybean and lower the cost of aqua-feed production, while conserving the lake ecosystem.
Despite the challenges such as the high cost of harvesting water hyacinth, all efforts must be made to control these plants from natural ecosystems, and their control measures channelled to support livelihoods. More research is therefore needed on methods for the sustainable management of water hyacinth and how to prevent its spread.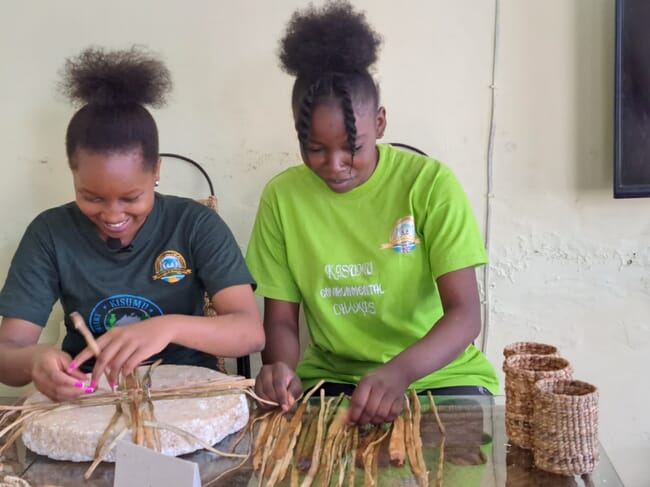 Conclusions
There is a need for more research to better understand measures that can be employed to prevent the Nile perch from causing further damage to the lake. The species should be studied in order to determine the best management approach.
Due to the difficulty in harvesting water hyacinth, research should be geared towards creating more efficient and effective ways to prevent its spread, without compromising on the health of the lake ecosystem. Funding organisations should support initiatives of people like Paulette and Nguthiru, who are converting it into valuable products and further research should look into using it in aquafeeds.
There is also an imperative for the governments bordering Lake Victoria to collaborate and make coordinated efforts to educate the communities along the lake on the importance of conservation. The governments should enforce strict penalties for overfishing and should work together with research institutions to promote the re-introduction of former species. Conservation measures should also include the establishment of co-management units and fisheries management plans.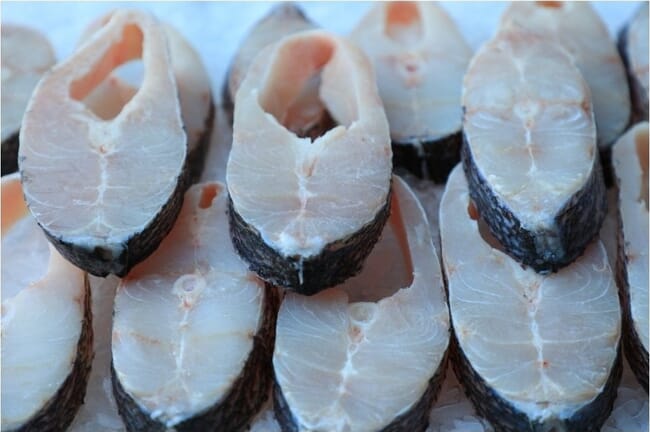 The biggest challenge, however, relates to the inefficient organisation, limited funding and the short time period of many conservation projects in the region. They tend to perform poorly, as most are interest-focused, depend on the current government agenda or donor goals, and often change tact as management changes – a cycle that is likely to continue.