The US-based charity focuses on integrated projects that combine health, natural resources and agriculture/aquaculture and recently told The Fish Site how a project encouraging the adoption of small-scale pond-based aquaculture is proving fruitful in Kisumu, one of the poorest parts of Kenya.
"Fishing traditionally supports many livelihoods in Lake Victoria but wild fish stocks are in decline, both in terms of the numbers and size of fish. This is due to several factors, including pollution from sugar cane factories and overfishing caused by the increase in the human population around the lake," explains Makonge Righa, regional programme officer with World Neighbors.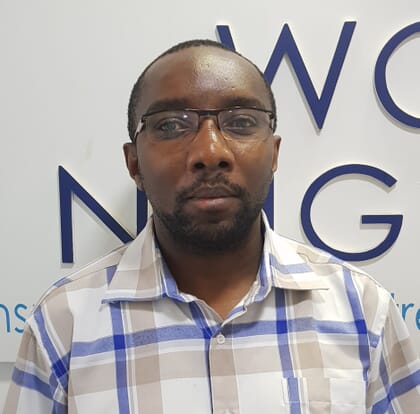 "There's pressure on fishermen and a growing demand for fish. Fishing methods are also becoming less sustainable, with fishermen using increasingly fine-meshed nets, as well as chemicals and even explosives, so we're trying to encourage more people to move towards fish farming," he adds.

Righa reflects that, as well as the environmental concerns surrounding Lake Victoria's declining fish stocks, there's also a sinister human cost involved.
"The current fish shortage is leading to the exploitation of women and the spread of sexually transmitted diseases, including HIV/AIDS," he says.
"This is driven by both cultural and economic factors. In many communities there is a cultural taboo against women fishing. It's considered men's work. Women's role is to procure fish for their families. Demand is high due to the growing population, availability is limited and, as a result, many women trade sex for fish. The practice degrades women and exposes them to sexually transmitted diseases, including HIV/AIDS. The problem is made worse because of the itinerant nature of the fishermen, who ply their trade all around the lake, including in Tanzania and Uganda," he explains.
In response to the issue World Neighbors has looked to encourage an alternative, affordable and sustainable means for women to obtain fish: aquaculture.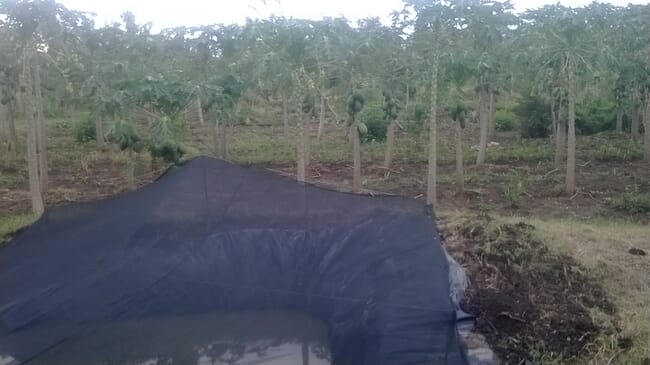 "Cage farming is too expensive for most families in the region – with cages cost in the region of $1,500-$2,500 each – so instead we encourage people to look into pond farming instead," says Righa.

"Families dig large ponds and line them with plastic. The ponds are filled with rainwater and stocked with tilapia if there's a good water exchange and catfish if the water is more stagnant.
"A typical catfish farm consists of ponds measuring 10m by 5m into which about 400-500 fingerlings can be introduced. After three months, by which time the fish are typically 1-1.5kg, they are ready for harvesting. As a result, typical harvest volumes are 400-600kg – and these can be achieved three times a year.
"The ponds are not only used for growing fish, but also store water, which can be used to irrigate crops in dry periods. As it's enriched with fish waste, it helps to fertilise the crops too," Righa notes.
"The fish are largely fed household food waste and select crop waste, which dramatically lowers the cost of production and increases profits of those fish sold in local markets. Using ponds also allows farmers to accurately predict the number of mature fish they will be able to sell, which allows them to plan and budget," he adds.
"Perhaps most importantly, pond farming is often done by women and female fish farmers don't need to trade sex for fish, nor do they spend large amounts of time locating and bartering for fish. That time can be spent on agricultural production, contributing to greater food and income security," Righa explains.
Farmers have access to good-quality breeding stock from the Kenya Agricultural & Livestock Research Organization and the Kenyan Marine and Fisheries Research Institute, while some bigger farmers sell fingerlings too. While there have been some production issues, disease has – thankfully – not been one of them.
"We are fortunate that there are few fish-disease issues in the area but there are issues relating to theft of stock and the expense of buying supplementary feed," says Righa.
Eight years after the project was launched in Kisumu, 15 farms have been constructed and the results have been startling, according to Righa.
"Households with fish ponds have increased incomes by 32 percent through the sale of fish and improved agricultural productivity – with access to the water in the ponds allowing farmers to cultivate a diverse range of crops even during dry periods," he reflects.
Furthermore, he suggests that HIV infection rates in the communities in which fish ponds operate have been reduced by around a fifth.
"The ponds ensure availability of fish in the village, women don't have to go to the lake shores or markets to access fish; this means women have extra time to engage in other economic activities and also ensures increase in household nutrition especially among women and children," agrees Eddy Ouko, a farmer and community leader in Nyakach.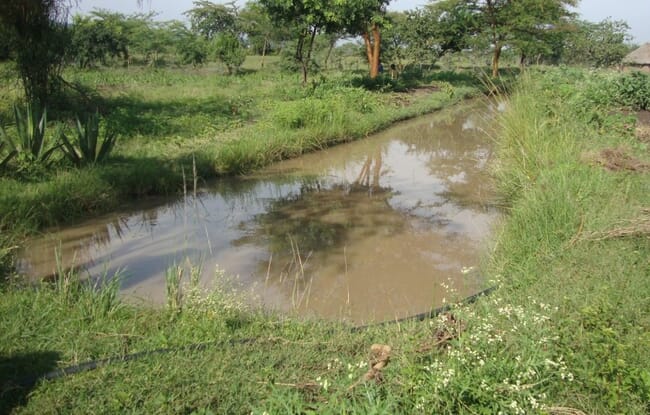 The World Neighbors way
Unlike many NGO projects in the region, World Neighbors provides neither funding nor infrastructure, concentrating instead on sharing expertise – a philosophy based in part on the failure of past aquaculture initiatives in the country.
"Fifteen years ago the government launched a fish farming initiative but it was never taken seriously enough, despite the government offering funding to develop fish ponds," Righa reflects.
"We're a capacity-building organisation, which means we don't give money, and don't even help with the construction of the ponds – too many projects collapse, leaving ponds abandoned, as soon as NGOs leave – so we concentrate on improving knowledge and providing training. A sense of ownership is vital for the long-term success of the projects and many are now adopting the model," he continues.
"Fish farming is more technical than artisanal fishing, especially amongst a poorly educated population, so our priority has been to encourage simple production techniques that even schoolchildren should be able to operate," he adds.
"This fish farming method is simple. Once you introduce the fingerlings one just waits for them to mature and harvest… there are no diseases and expensive feeds to deal with," says John Obuom, a farmer in Nyakach in Kisumu County.
The World Neighbors model is based on the organisation operating in an area for 8-10 years, which allows them to see the project through "the five key stages: initiation, growth, expansion, consolidation and maturity".
Looking ahead, World Neighbors are looking to build on their success in Kisumu.
"We're encouraging the formation of a female fish-trading association to give women collective bargaining power – better prices, better markets and higher incomes," Righa says.
And the success of the project has also inspired them to roll out similar projects in lake-side regions of Tanzania and Uganda, where the charity is encouraging farmers to start stocking irrigation ponds with fish.